Ads allow content creators to provide free useful and compelling content to the public. We may earn money or products from the companies mentioned in this post. See the Affiliates and Disclosures page in the top menu of this website for detailed information.
Crochet a gift your loved ones will use and adore
If you want to delight your loved ones with handmade crochet gifts, here is a list of things they are guaranteed to love – and use.
Table of Contents
See all my free crochet Christmas patterns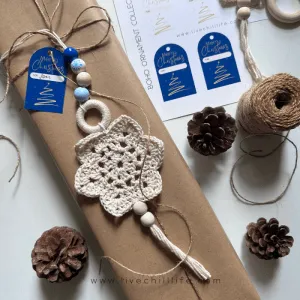 1. A cozy shawl to wrap up in at home
Easily one of my all time most popular patterns, and one I use every cold season year after year is the caron latte cakes blanket wrap. It is so snuggly to grab and wear at home while reading, watching a show, crocheting, even when I do dishes and feel cold. I cannot be without this staple!
Imagine your loved one opening up a box or bag and this fluffy soft yarn greets their eyes, they can instantly toss it around their shoulders and feel like a big hug of love has wrapped around them. What a gift!
I call it the pumpkin blanket wrap because of the colors. I actually worked two different colors of caron latte cakes together, coconut and peach.
This wrap uses the wrapped double crochet stitch with a large hook making an otherwise tricky yarn work up easily -and quickly. Customize the length to suit your recipient but make sure it is generous and inviting to curl up with. This is not the time for a skimpy size.
See the free pattern to make a blanket wrap.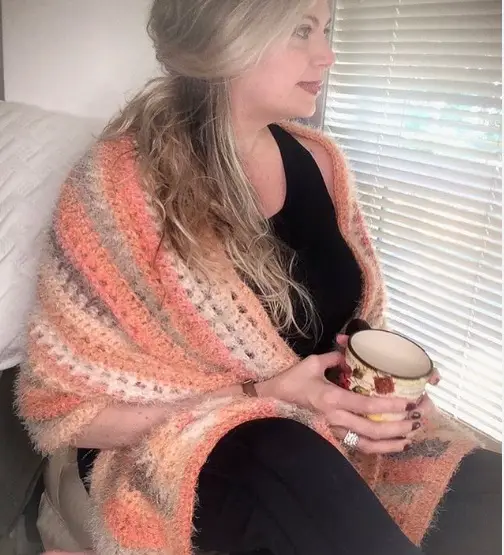 2. Crochet kitchen set
These thick potholders are absolutely beautiful! Soft, flexible and very functional. I am an avid cook and former professional chef and I designed them with usability in mind. An average size and a larger size in coordinating colors so you know when it's time to grab a potholder which size you need!
They are also designed to have a built in hook on the starting row. These big wooden rings make them look special while being ultra-functional.
Matching coasters make the set look complete.
See the free patterns for the thermal stitch hanging potholder set and sunburst crochet coasters.
Maybe tuck something to eat, drink or cook with in this gift from the heart. Things like mason jars full of hot cocoa mix (don't forget the marshmallows), soup mix, jams or jellies, a specialty box of tea, a coffee mug that shows off their style or homemade cookies.
You may also like this post of 10 crochet gifts for men they will love
3. Crochet blanket
The classic crochet gift of course, a beautiful soft blanket. When making one as a gift you probably want a bit of a wow factor so consider the yarn, the color, a size that suits how they will use it, and the texture.
Consider cotton yarn for people who live in a mainly warm climate, believe me as someone who lives where it's pretty warm all year, a cotton blanket is a must. Save wool or acrylic blends for blankets that can be used more than 3 months out of the year.
If your heart is bigger than your budget and you need to use a value yarn I have tips on how to make it feel softer and more inviting here.
I have some patterns right here on this site to consider. Click the image you like to see more information.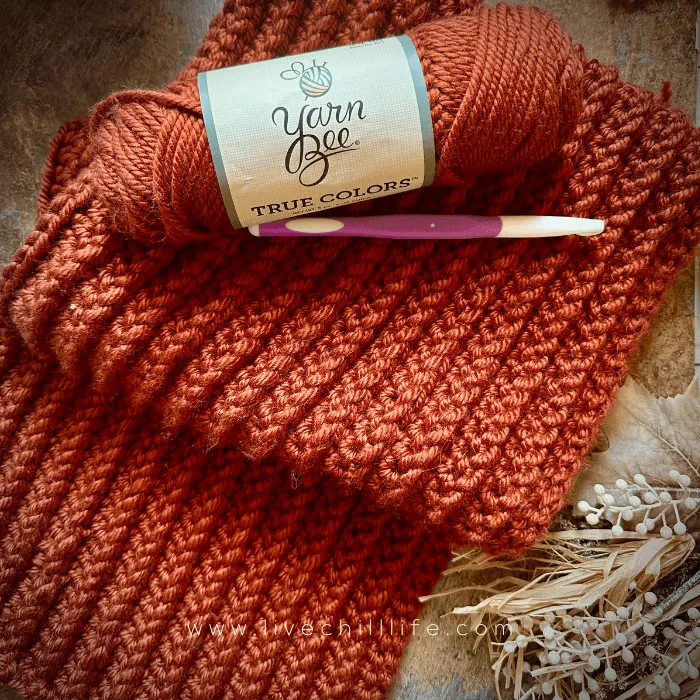 4. Crochet luxe spa set
A soft yet affordable cotton is used to make this very inviting three piece luxe feeling set. I have several ideas in the post about how to package it to make it a beautiful and affordable gift to give.
I use the linked crochet stitch to create a mock waffle texture that lathers nicely.
This gift will get so much use once the recipient enjoys each item one time. The generous bath cloth is soft and lathers up beautifully with the tiny holes in the stitch. It's a soft flexible stitch that is great for personal care.
Check out the free crochet pattern to make this crochet spa set. I even included some color combos you can consider to take the guesswork out of putting together a trio.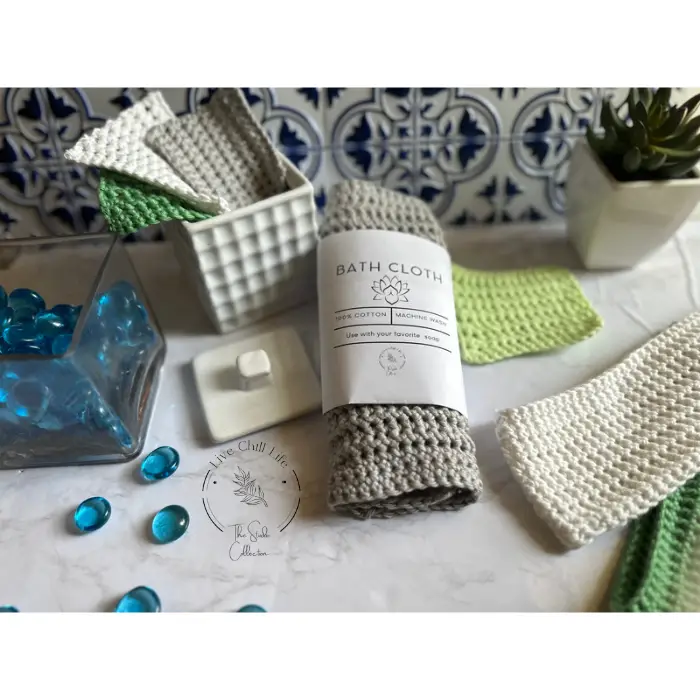 5. Stylish crochet crossbody bag
This bag has the wow factor you wouldn't expect in a handmade bag. This is great for a fashionista friend or relative.
Make a color your loved one will adore. Cobalt blue, red, gold or parchment. The sturdy bag base and hardware make it feel substantial and expensive.
Customize the low or no-stretch strap options to fit your recipient just right.
Bonus: The pattern also includes a matching eyeglass /sunglass case!
Click the image to see the pattern details.
6. Crochet slippers with non-skid soles
Sweaters for your feet are such a cozy useful gift. I love them because they don't bind or pinch like tight socks can.
Slippers are always welcome because they don't last forever. Slippers get wear and tear so never think your loved one has too many slippers!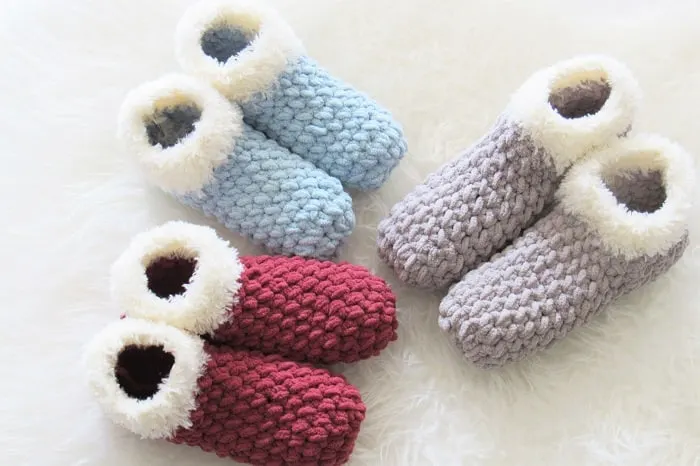 Here is a list of 10 free crochet slipper patterns.
I have options to make your crochet slippers non skid in this post.
7. Crochet pocket shawl
I did put a shawl on this list as #1 because it is cold at Christmastime and opening a fluffy cozy at home shawl will delight your loved one, but how about a pocket shawl that can go out in public?
This pocket shawl is made with category 3 yarn for a beautiful drape and eye-catching texture. The version shown is made with cotton for warmer months but a warmer acrylic or wool blend will work beautifully for someone who lives where it is cooler longer than it is warmer.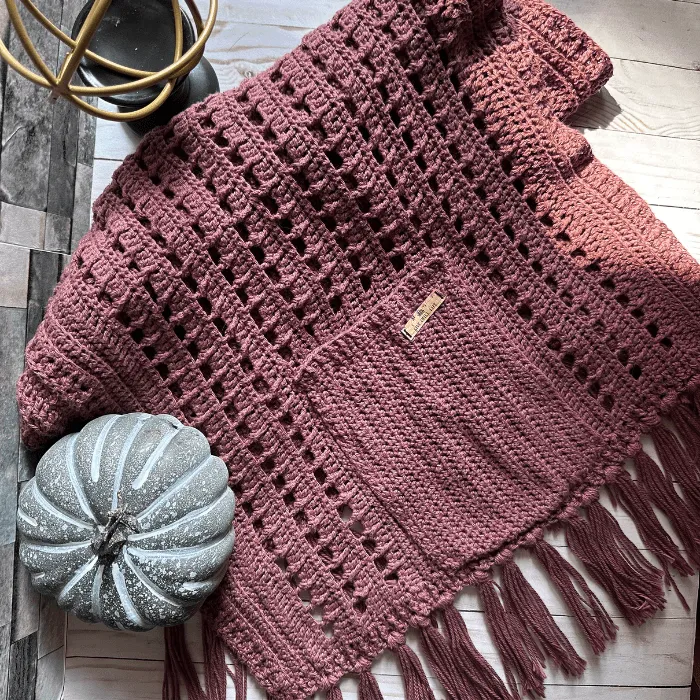 Customize in 3 sizes so small bodies aren't overwhelmed, and tall or large bodies don't feel cheated by a short shawl.
8. Chunky ribbed crochet hat
Can you ever have enough of these classics? This unisex design can be worked with category 5 or category 6 yarn. I designed it so you can make it based on yarn you love (or yarn you got on sale) and work with a measurement rather than stitch counts.
The streamlined crown area prevents it from being too bunchy at the top. Add a feminine touch with a faux fur pouf.
Plan to use 2 balls of chunky yarn for this hat.
A video tutorial helps you get it just right.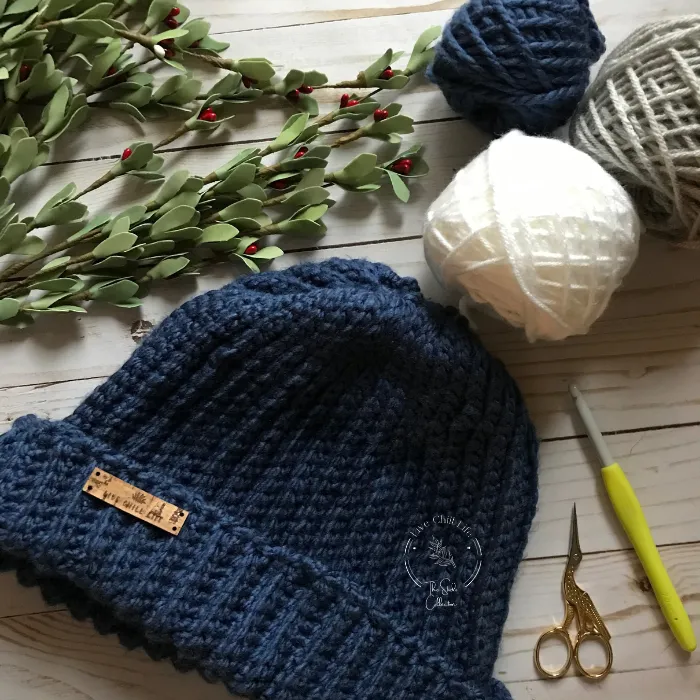 You may also like this 2 hour chunky crochet slouch hat.
9. Crochet hat and scarf set
Beyond a ribbed hat, a stylish matching crochet hat and scarf set will level up your gifting game.
The multi color Arabella hat and scarf-free pattern has a big wow factor. The Landry hat with brim and matching scarf is more subtle.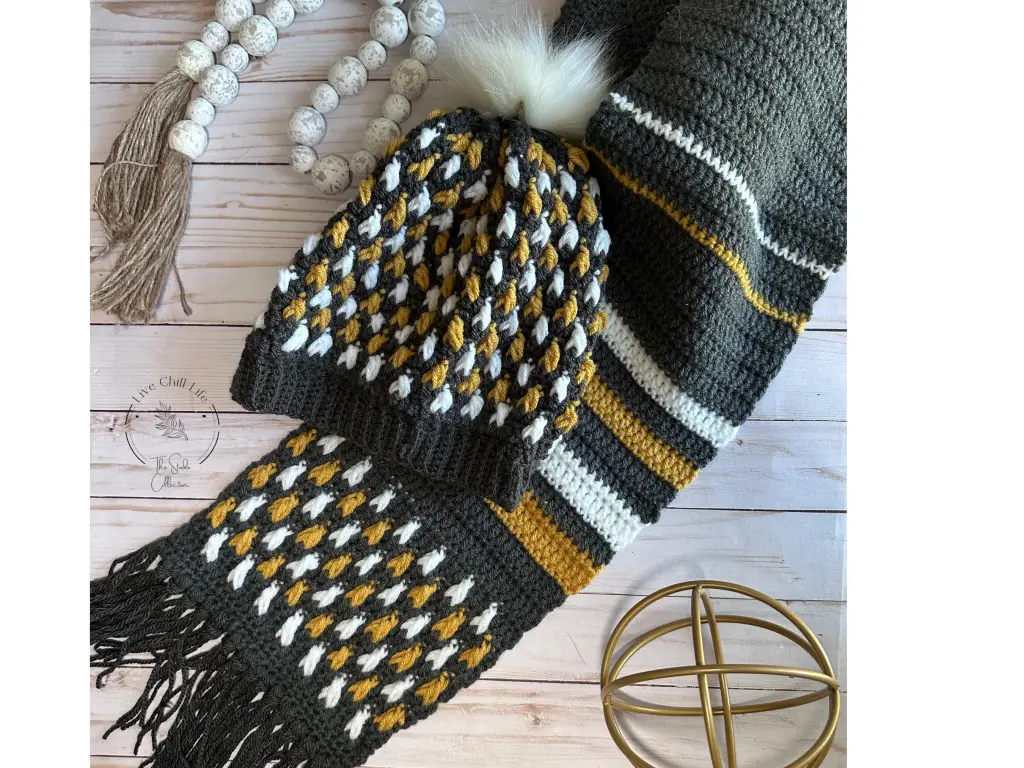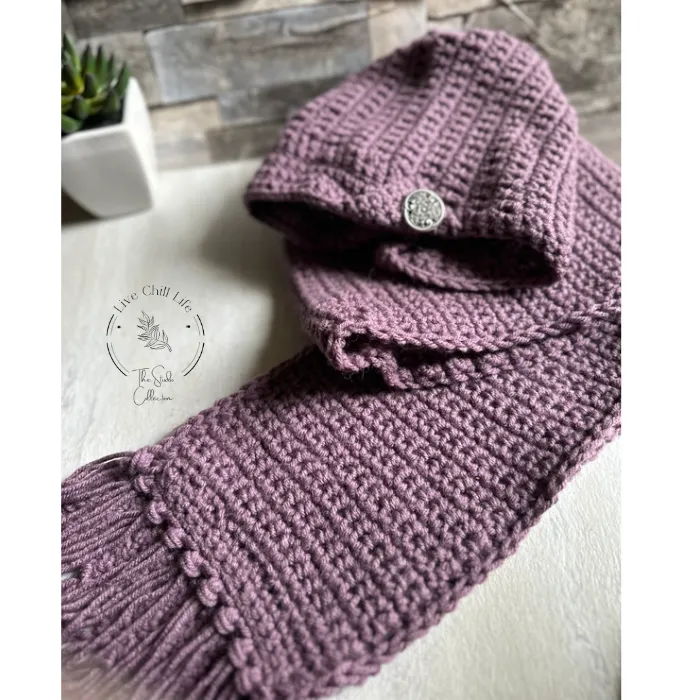 10. A nifty new stainless water bottle and crochet bottle holder
Got a loved on that is on the go? A new (personalized) stainless water bottle with a crochet bottle holder makes a great gift.
This is such a thoughtful and useful gift as so many people are focused on staying hydrated no matter where their busy day takes them.