Ads allow content creators to provide free useful and compelling content to the public. We may earn money or products from the companies mentioned in this post. See the Affiliates and Disclosures page for more information.
Free crochet coaster pattern for beginners
This eye catching sunburst style crochet coaster pattern matches the thermal crochet potholder pattern with hook set. I used fall yarn colors to name this the Harvest Crochet Home Collection.
This simple design creates a flower like look by positioning stitches in a different place than expected. The finishing edge has a slight upturn which is a design feature I LOVE. You can easily work up a set in just 2-3 hours.
Ad free PDF crochet pattern includes both the potholder set shown below and coasters pattern. The best part of the written pattern is the line by line check off list of color rows when working the thermal stitch stripped large potholder. Purchase from this link.
These crochet coasters are beginner skill level. What is your crochet skill level?
You may also like these apple crochet coasters. Whimsical and cheering they are an adorable touch to every use or as a handmade thoughtful gift.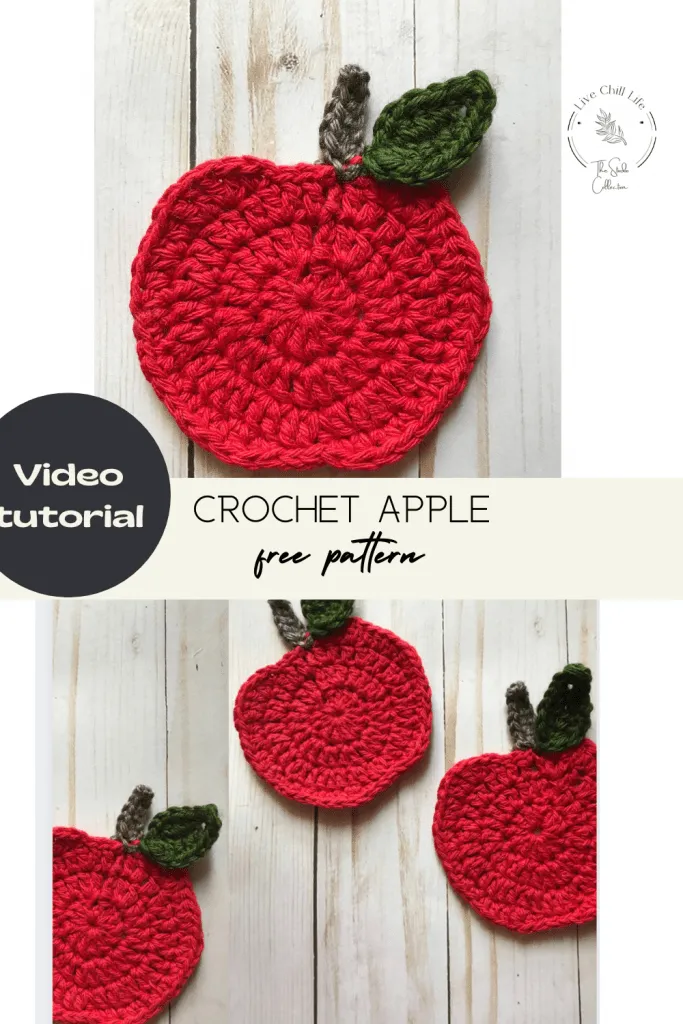 The Harvest crochet home set would be a great handmade gift or to give as part of a gift. I like to make a little basket full of things that go with my crochet items. For this consider a drink mix, glasses (dollar tree has great glasses), a homemade cookie or cake mix, novelty ice cube trays, etc.
You may like this post on 11 things you can crochet for your kitchen
Finished size: 3.5″
VIDEO TUTORIAL IN THIS POST
Materials:
Stitches used in this pattern: sc- single crochet, sl – slip stitch, dc – double crochet, st – stitch
Notes: You will sc first st of each round to secure yarn. Does not count as a stitch.
Work in between posts rather than into stitches to create starburst flower like look.
Work tails in as you go around.
When you slip to join at the end of each round, bring up the next color to complete the slip stitch.
Crochet coasters pattern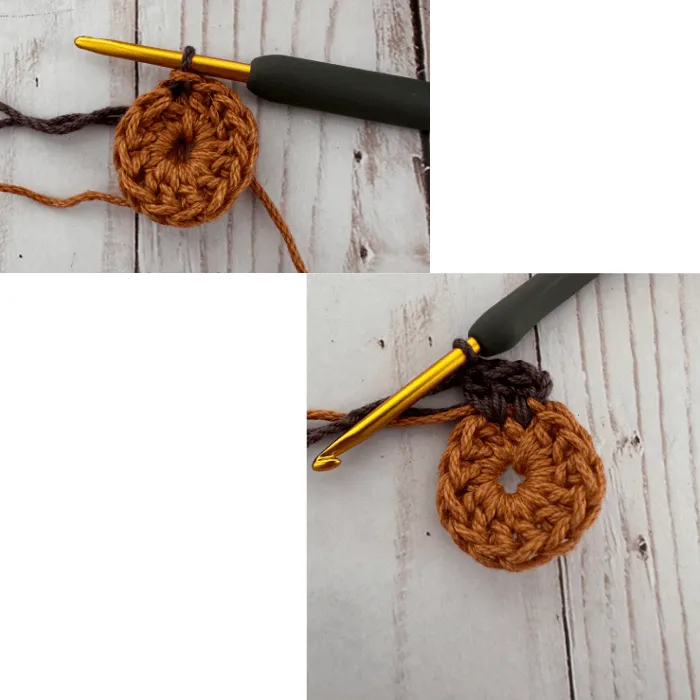 Using color 1, create a magic ring and work 12 dc into it. Insert hook to slip to join, bringing up color 2.
Round 2: Ch 1, *dc in between first two dc. Work tails under as you go, 2 dc in between next two posts*. Repeat *to* end of round (18 sts). Slip to join bringing up color 3.
Round 3: Ch 1, 2 dc in between each st for entire round. 36 sts. Slip to join, bring up color 1.
Round 4: Ch 1, *dc in first two sts, 2 dc in next*. Repeat * to * around. 50 sts
Round 5: Using color 2, sc around entire edge.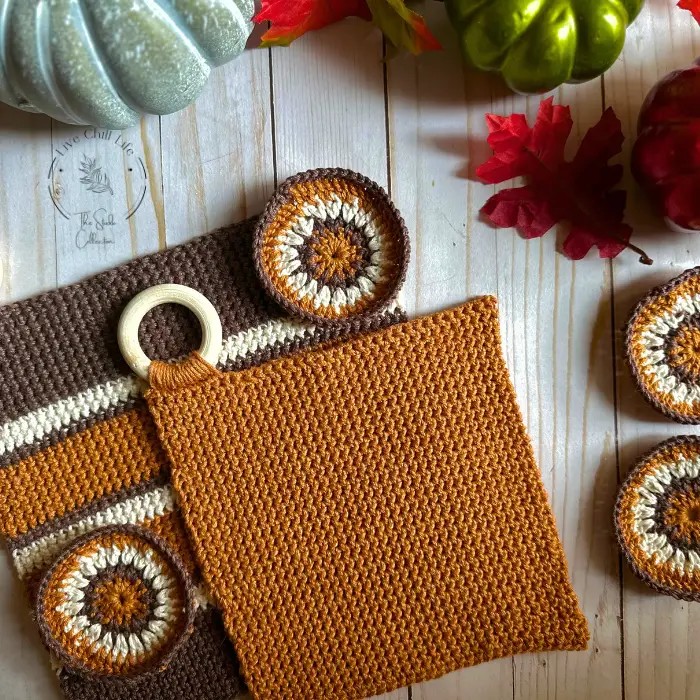 Finishing your crochet coasters
Cut yarn and weave in end with a tapestry needle taking care to maintain border shape.
Block if you'd like a crisp shape.