We may earn money or products from the companies mentioned in this post. See the Affiliates and Disclosures page for more information.
A crochet apple pattern
Learn to crochet apple coasters with this easy simple pattern. Video tutorial at the end.
These make a fun hearth garland, whimsical coasters, teacher gifts and even a fun way to add an accent to gift wrapping.
Use this post to follow along with the video tutorial.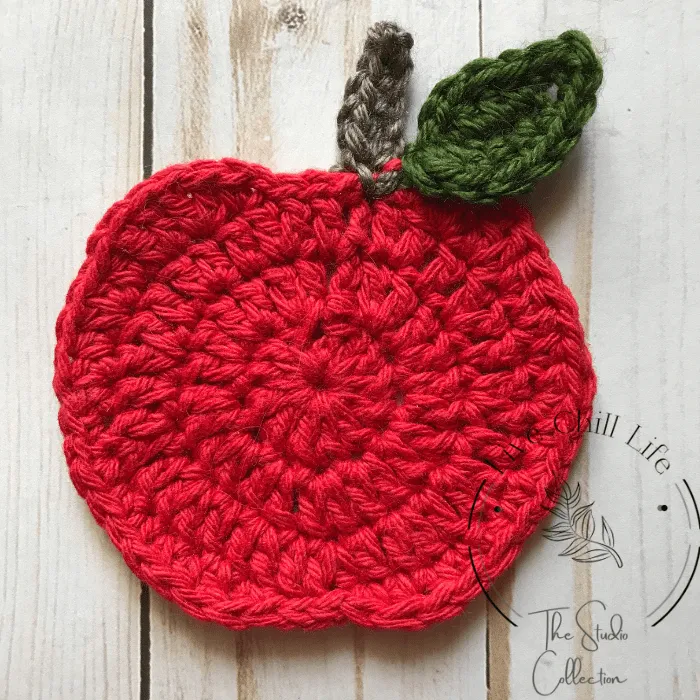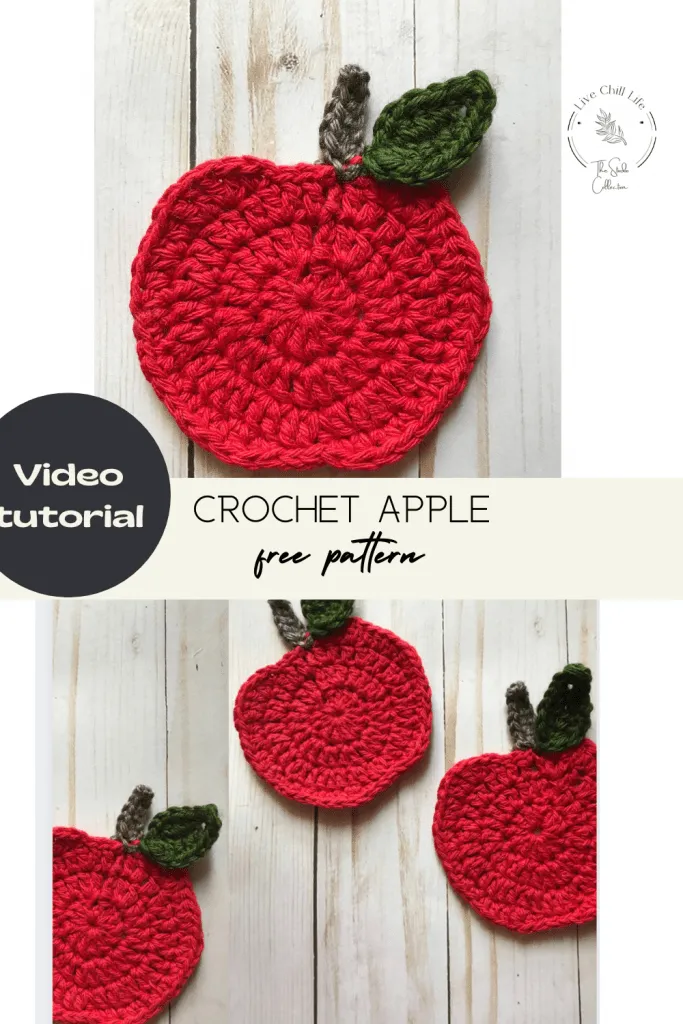 How to make crochet apples
Supplies:
*Category 4 yarn in apple color, leaf color and brown stem color.
Apples shown are made with big twist cotton cranberry, red heart soft in dark leaf and Lion brand heartland in mammoth cave.
*4mm or 4.5mm crochet hook
*scissors
Make body of apple: Create magic ring. Chain 3, work 12 dc into ring and close. Chain 3 (does not count as stitch)
Round 1: Work 2 dc into each stitch . 24 sts
Round 2: ch 3 (this is for height and does not count as a stitch) Work 1 dc, then 2 dc. Alternate around to end and slip to join. 36 sts.
Round 3: follow instructions in graphic.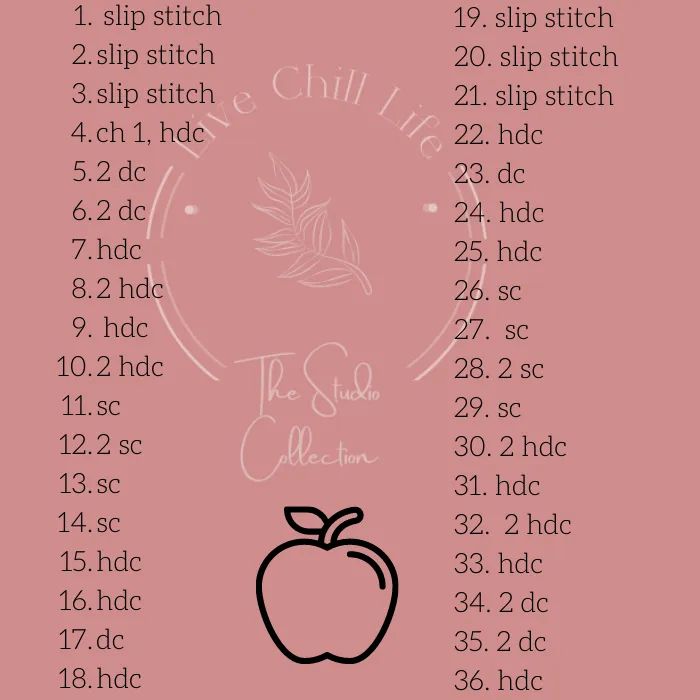 Join stem color when slipping to join final round of apple. Chain 7.
In second chain from hook work a sc, then sc next two. HDC next three, slip at base to join. Cut yarn. weave in ends or knot 3 times tightly.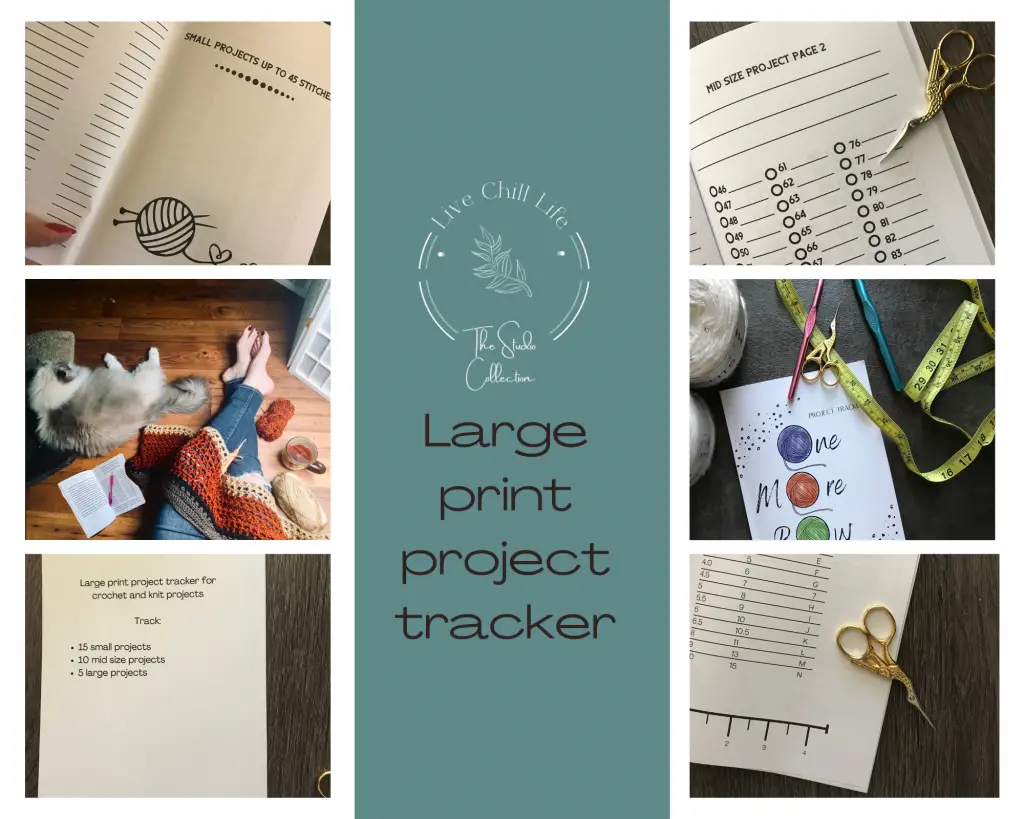 I designed knit and crochet project trackers! Keep track of your cardigan pattern with this tracker.
This is the large print version for tired eyes. So much easier than using apps, scraps of paper or a plain notebook.
Three project sizes, a handy ruler and hook guide inside the cover and plenty of room for notes in each pattern.
Buy the  Large print project tracker.
Buy the regular size print project tracker.
I have had bad eyesight since age 18 so large print is a godsend when you can't see apps and dark yarn, let alone going from one to the other on a crochet-a-thon during a Netflix binge.
Leaf:
chain 8.
Hdc into second ch from hook.
Dc
Dc
hdc
sc
sc
sc
turn
Now you will work back up the other side of the chain.
sc(skip making this sc if you want that pixied tip, work it if you want a more balanced leaf)
sc
sc
hdc
dc
dc
hdc
slip to join.
Attach leaf base near stem allowing tapered side to float free.
You may like this crochet placemat pattern.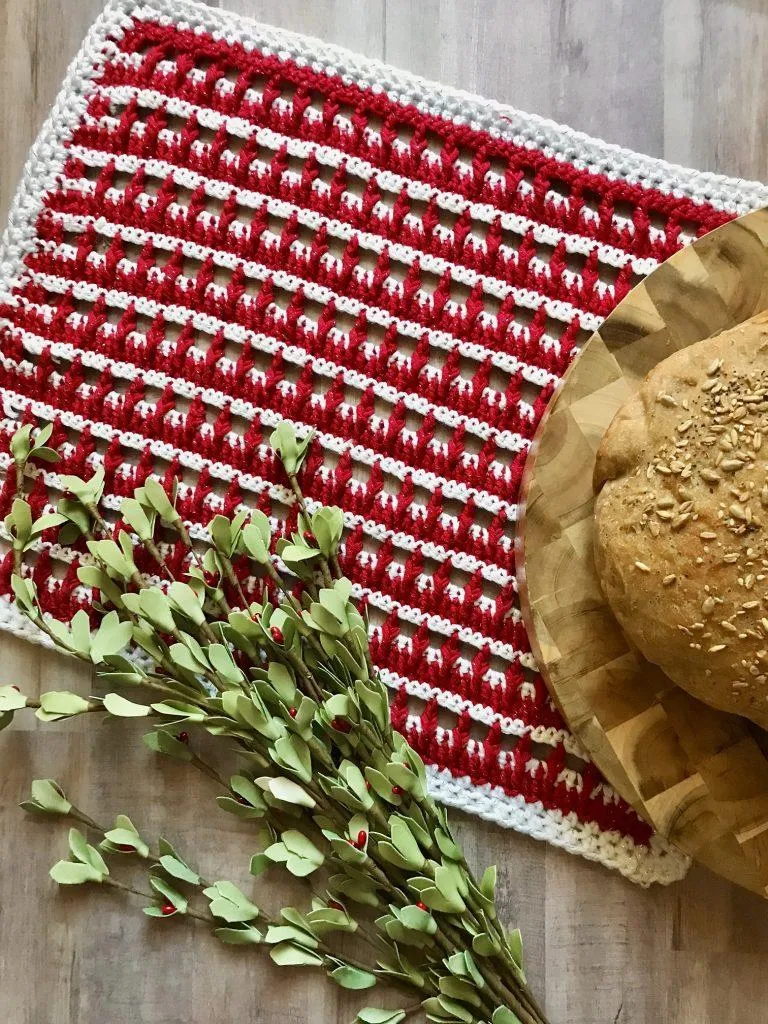 Video link to tutorial: https://youtu.be/aTdFBSSEOeE