We may earn money or products from the companies mentioned in this post. See the Affiliates and Disclosures page for more information.
What is a yarn label – yarn labels 101
Wondering how to read a yarn label? Every skein of yarn has a label that contains important information about that specific yarn. It may look like hieroglyphics to an untrained eye but it's easy to decipher with these tips.
The label will tell you what fiber the yarn is made from, what weight category it is, what the gauge is, how to care for it, what size tools to use and more.
What fiber is used on a yarn label
Why it matters:
If you're new to your craft of crochet or knitting, brace yourself for a yarn addiction. Yarn can feel so inviting, the colors are intoxicating and the ideas are endless. What the yarn is made of matters for a multitude of reasons. Before you get your next ball consider these things:
Acrylic and cotton are the most common fibers to find in big craft stores. Boutique yarn shops have more variety like pure wool and wool blends, alpaca, silk, bamboo, etc.
A warm weather garment or summer blanket would not do well with acrylic or wool. If cotton is in the blend and it's blended with acrylic it won't be as comfortable to wear as it would be if it were blended with bamboo or tencel.
Spandex can be added for drape and shape (think socks that need to keep their shape).
See my post on how to soften acrylic yarn
What is a yarn weight/ yarn category on a yarn label?
Yarn categories generally denotes how thick yarn is and it is measured on a scale of 1-7, 7 being the thickest. I say generally because not all categories are equal. The yarn is grouped into the category it is the most close to be not all say, category 4 yarns look like or work up in the same gauge. Yarn weaving is an art , not a science so there are variances based on the fiber of the yarn and how the manufacturer weaves it.
If you are selecting yarn for a pattern and using a different yarn that what is shown in a pattern your result with have a slight variation, which is where the gauge comes in to play. You can adjust for this by changing hook size by .5mm usually.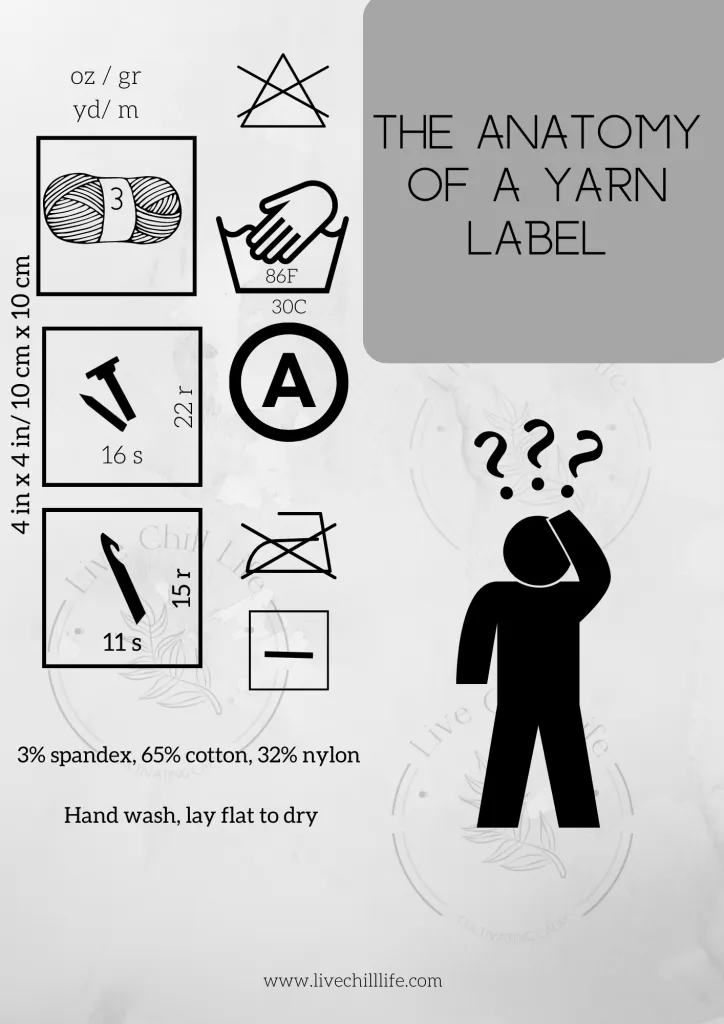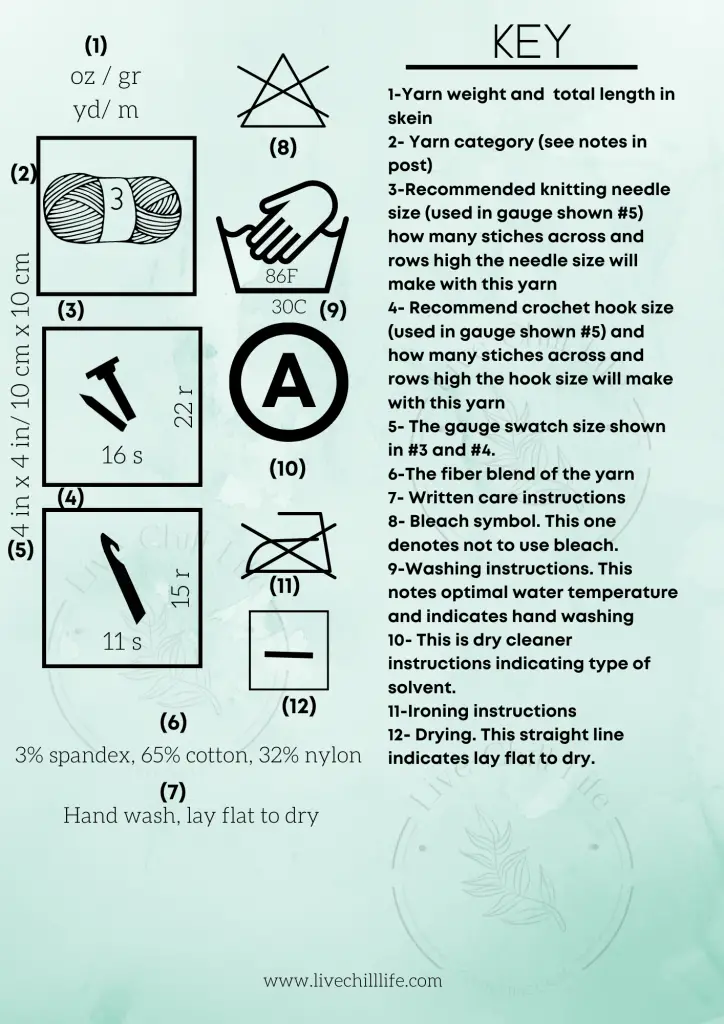 Yarn care on a yarn label
There are many symbols used for laundering terms of the fiber the comprises your yarn. A comprehensive list of laundry terms can be found on this chart from ihateironing.com. This is important to maintain the integrity of the fiber and the finished item to retain it's shape and color.
I give a yarn label of the yarn I used for the gift so the recipient knows how to care for what I've made for them.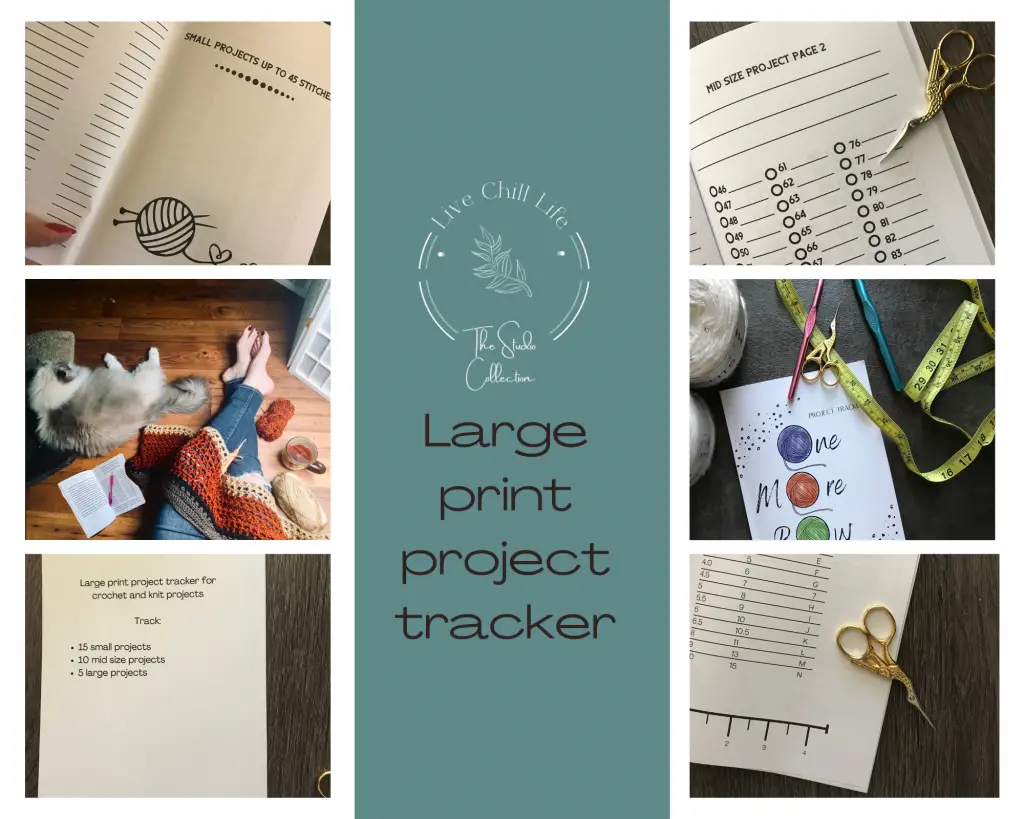 I designed knit and crochet project trackers! Keep track of your cardigan pattern with this tracker.
This is the large print version for tired eyes. So much easier than using apps, scraps of paper or a plain notebook.
Three project sizes, a handy ruler and hook guide inside the cover and plenty of room for notes in each pattern.
Buy the  Large print project tracker.
Buy the regular size print project tracker.
I have had bad eyesight since age 18 so large print is a godsend when you can't see apps and dark yarn, let alone going from one to the other on a crochet-a-thon during a Netflix binge.
Yarn gauge on a yarn label
Lots of us dislike doing the dreaded gauge swatch. This is where the yarn label can come in handy. The hook and needle size recommended for the yarn is listed and tested to produce a industry standard 4″ square. From there you can see the exact measurement a 4″ swatch will be with the hook and needles listed on the yarn label. Going up or down even just .5 mm in your hook size will produce a slightly smaller or larger swatch.
This matters because over the course of multiplying that 4″ to total a blanket or cardigan for instance, will add up to a considerable size difference in the finished item.
Keep in mind if you're working from a pattern or designing one, the hook size can be considerably different based on the stitches used and how the designer wants the drape to be.
Yarn amounts on yarn labels
The weight of the skein versus the yardage of a skein are very different things. 3.5 ounces/100 grams is a very common skein size for category 3 and 4 for example but the yardage of that 3.5 ounce will vary quite a bit.
I did a price per ounce comparison chart in this post on Dollar Tree yarn to determine if it really is a good value.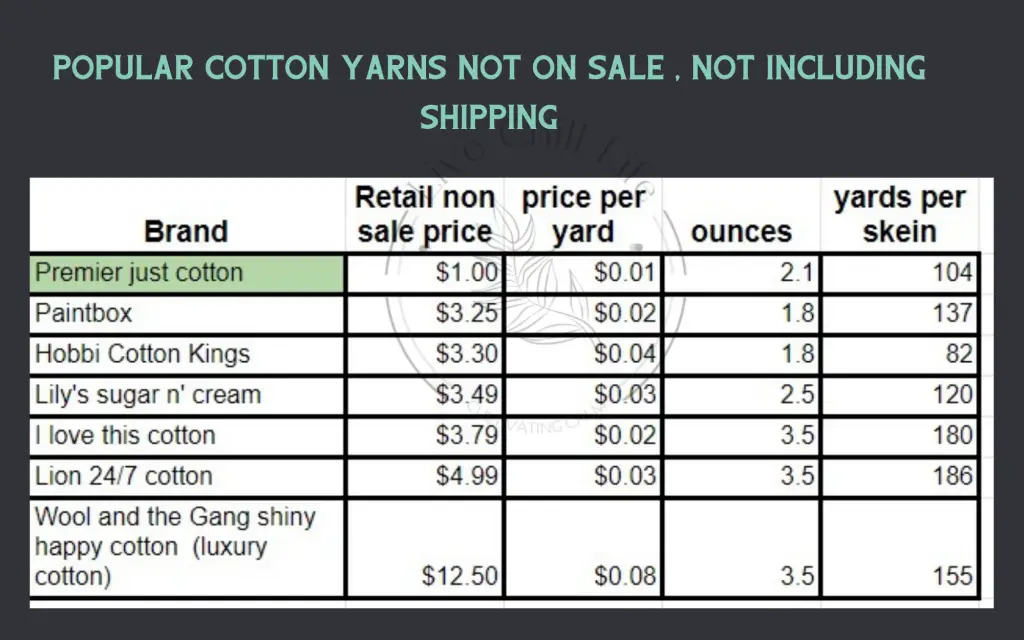 Now you can read a yarn label quickly and focus your attention on what parts of the label you need when you need it. At first glace you may care about the fiber or needle size, next you want to know how to wash your project so it's good to keep the label after you've worked up all of the yarn.