We may earn money or products from the companies mentioned in this post. See the Affiliates and Disclosures page for more information.
I am a cotton yarn queen. I try every brand I can get my hands on. While I am not a dollar tree regular by any means, when I saw that they had yarn I had to stop in and see what a dollar would buy my in the world of yarn.
Dollar tree yarn
What is it? It's a premier brand cotton yarn. Let's look at HOW MUCH yarn is in the skein. Typically yarn is sold in about 3.5 ounce balls. This yarn is 2.1 ounces and 104 yards.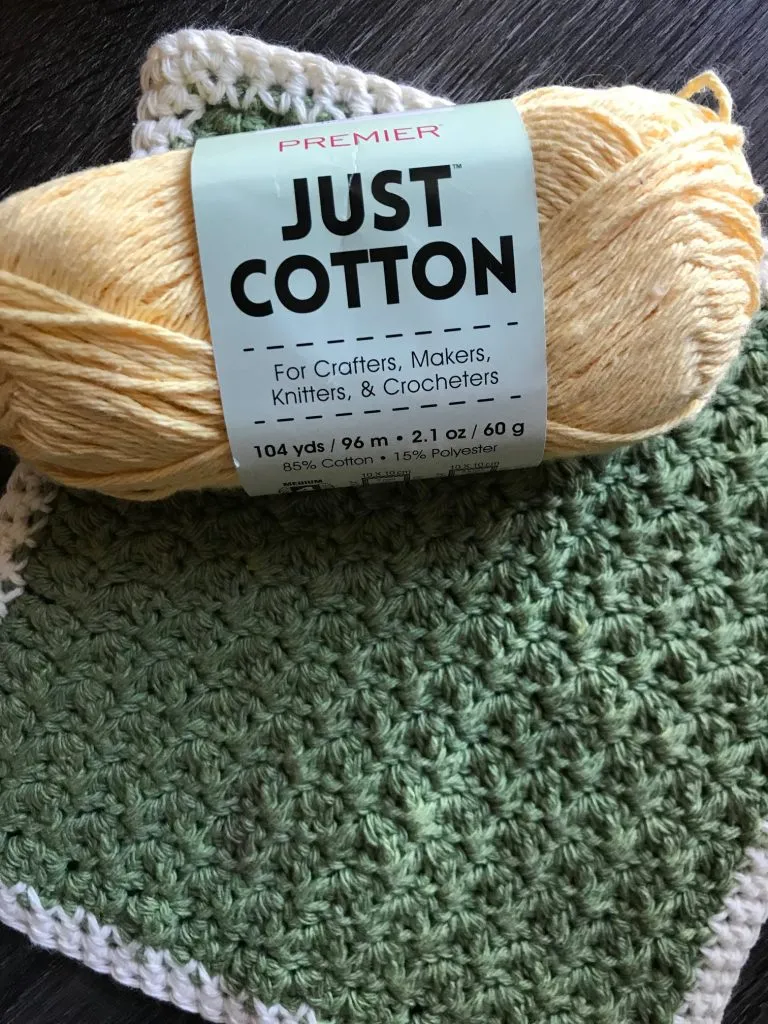 I worked up a dishcloth with the yarn and I have to say it's nice. It doesn't split, it's softer than a Lily's Sugar and Cream and makes a flexible stitch. It would work just fine for a summer beach coverup , kitchen items or even cotton tote style bags.
Some value cotton yarns split and can feel stiff. None of that was the case with this yarn.
The colors in store are limited as is to be expected. I liked this corn husk yellow, a green that is somewhere between lime and sage and a soft natural.
You can purchase 6 of one color online and have it shipped to your store and find a better color selection that way if you need more than one or two balls for a project.
Is Dollar Tree yarn a good value?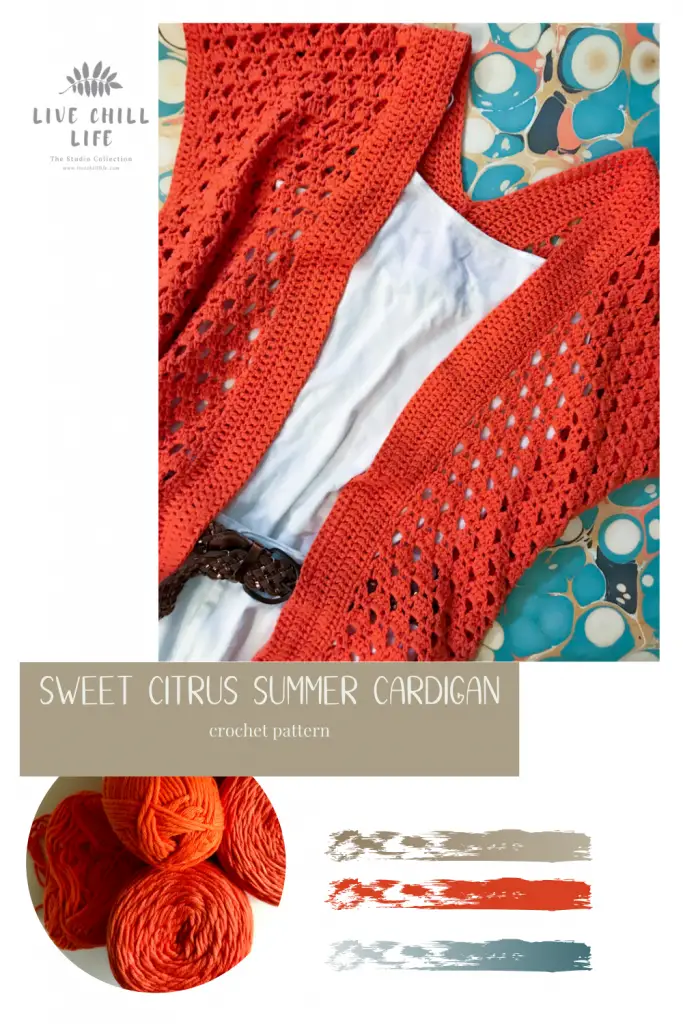 If you are a price shopper , I made a chart of some popular yarns in the US showing price per yard highlighting the Dollar Tree premier Just Cotton yarn (and for funzies I put in the luxury pima cotton by Wool and the Gang) so you can see in plain black and white what kind of deal the Premier just cotton yarn at the Dollar Tree is.
These things add up for larger projects like sweaters and blankets. I love a cotton blanket in the summer! Or maybe you are trying my best selling pattern called the sweet citrus summer cotton cardigan.
Pricing shown is based on manufacturer's website non sale price and shipping isn't include if you can't find it locally and have to order online.