Ads allow content creators to provide free useful and compelling content to the public. We may earn money or products from the companies mentioned in this post. See the Affiliates and Disclosures page in the top menu of this website for detailed information.
Quick and easy crochet dishcloth pattern
The lemon peel stitch (also know as the suzette crochet stitch) is a simple textured crochet stitch that works a single crochet and double crochet into one stitch.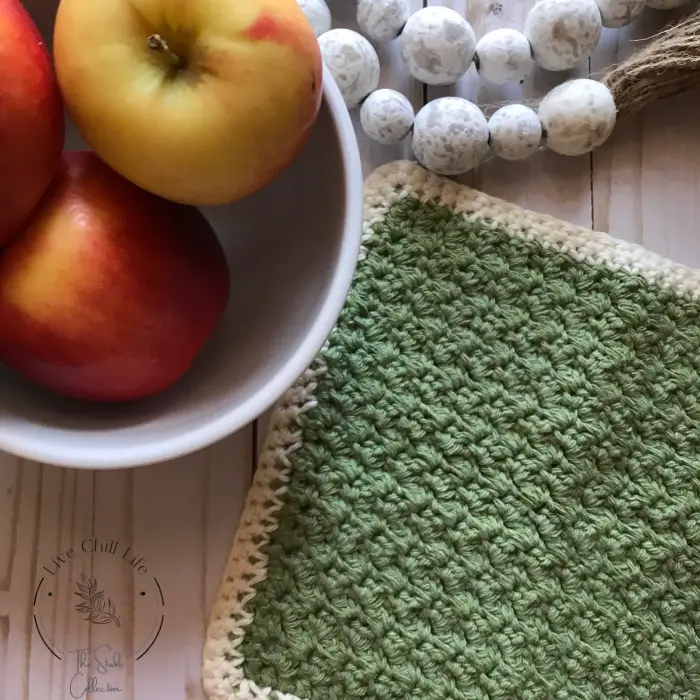 Table of Contents
This dishcloth made from cotton yarn uses the lemon peel stitch. It is my favorite dishcloth and works up quickly! Using beginner textured crochet stitches in a special sequence will have you on your way to a full dishcloth in only one day.
This stitch has just enough texture to make easy work of cleaning up counters and stove hoods, hand washing dishes, cleaning glass and mirrors, even a lightweight trivet to protect your counters and tables from hot bottomed pots and baking dishes.
I have one I use exclusively for toast. I set the hot toast on it while I butter it so it doesn't get soggy from steam on the bottom. A little toast tip from me to you.
I have set aside specifically for the care of my cast iron skillets.
I really do have 6-8 of these babies made up by my sink at any given time. Is this possibly your first crochet dishcloth project or are you an ol pro at them and have a collection like I do?
What is the lemon peel stitch?
How to crochet the suzette stitch (aka the lemon peel stitch)
The lemon peel stitch is a simple textured crochet stitch that works a single crochet and double crochet into one stitch.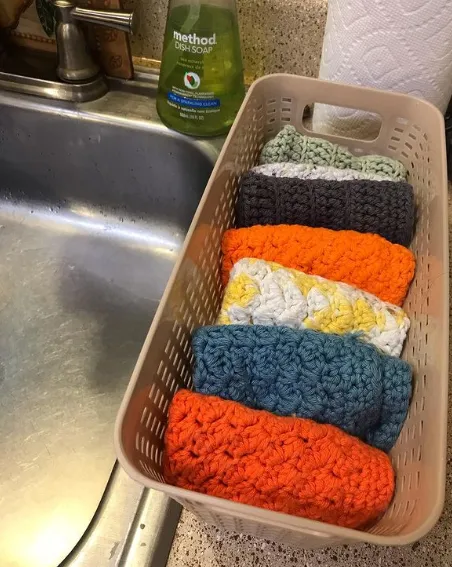 My sinkside assortment of crochet dishcloths. You can find these crochet organizers at Dollar Tree.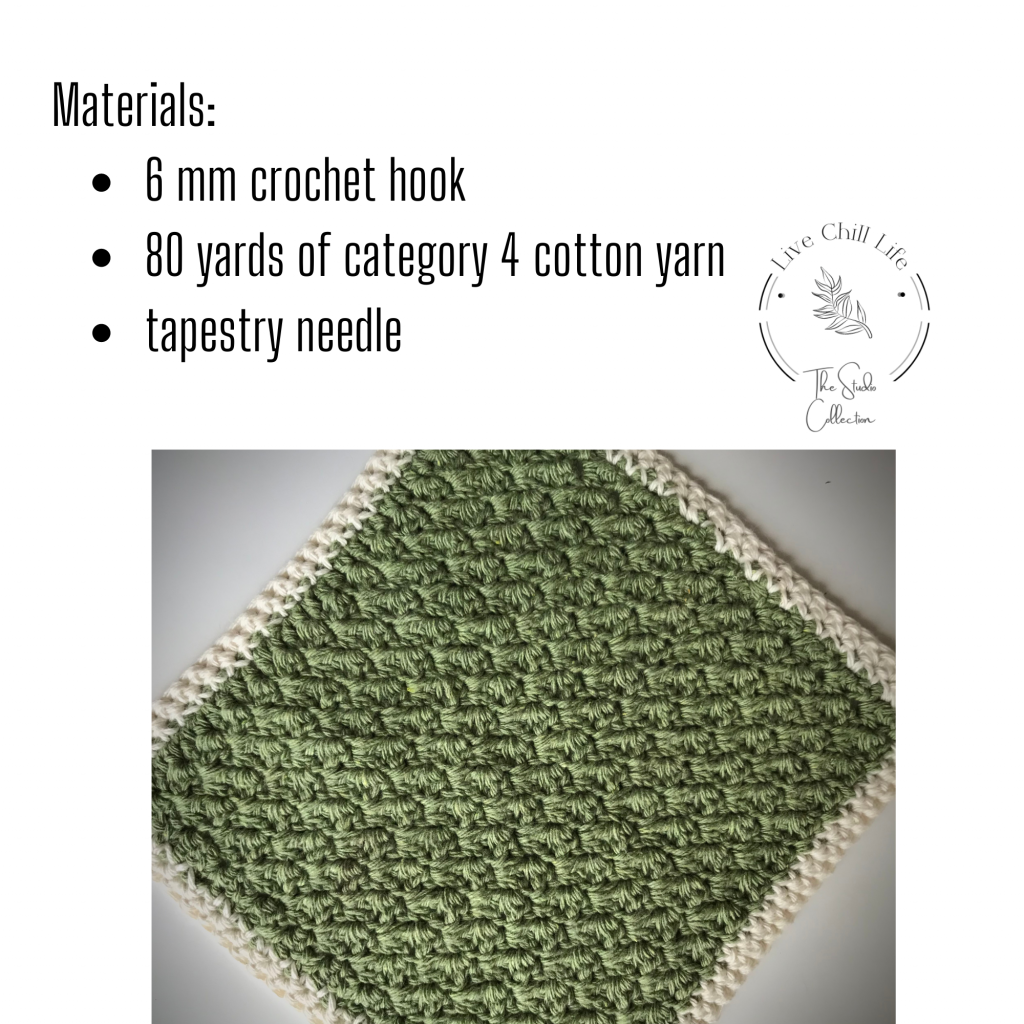 Get your materials and let's get stitching! In the image shown I used Premier yarn just cotton from the dollar tree. See my review of the premier yarns just cotton and other cotton yarns on the cotton yarn comparison chart.
Finished cloth measures 8"  x 8"
Terms:
SC: Single Crochet
HDC: Half Double Crochet
DC: Double Crochet
SKS: Skip Stitch
CH: Chain
ST: Stitch
Tip: Do not crochet tight stitches. Keep your wrist movements loose and comfortable. Towel should be a slightly open weave and drape to have a cloth-like movement. You may go up a hook size if you like to achieve this with worsted yarn. It will affect the finished size slightly.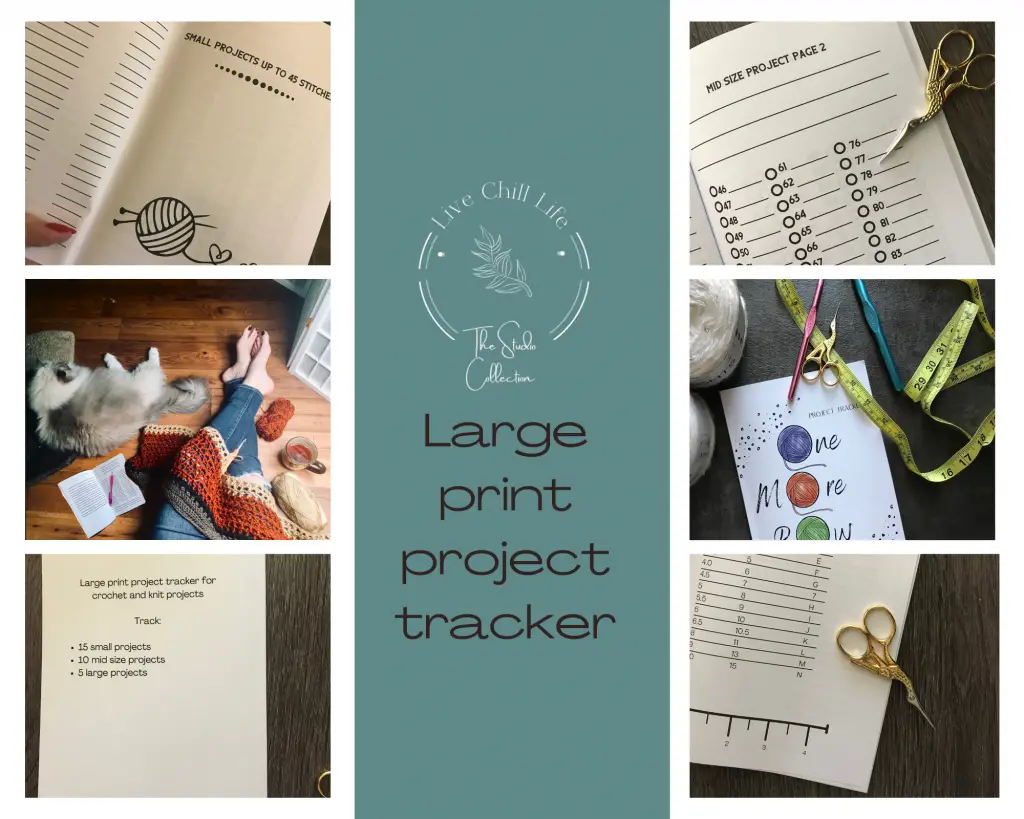 I designed project trackers! This is the large print version for tired eyes. So much easier than using apps, scraps of paper or a plain notebook.
Three project sizes, a handy ruler and hook guide inside the cover and plenty of rooms for notes in each pattern.
Buy it here.
Regular size print here.
I have had bad eyesight since age 18 so large print is a godsend when you can't see apps and dark yarn, let alone going from one to the other on a crochet-a-thon during a netflix binge.
Make the lemon peel dishcloth pattern
Using size J  6mm hook chain 31 (or odd number of stitches to achieve the width you'd like).
Row 1:  Ch 1, turn and starting in second stitch from hook work sc across each stitch (30 st). Ch 1, turn. Maintain 30 stitch count throughout .
Row 2: HDC in first stitch. *Skip next stitch and work (1sc, 1dc) in next st.*  Repeat from * finishing with HDC in last st. Ch 1, turn. 
Repeat row 2 until piece reaches  8".
When working last stitch of final row, ch 2 and work sc stitches evenly down side, working three stitches into each corner to create the border.  Repeat border stitches 1-2 more times to desired width.  
Cut yarn and weave in tail.
In this post you can read about other items that are great crochet kitchen items.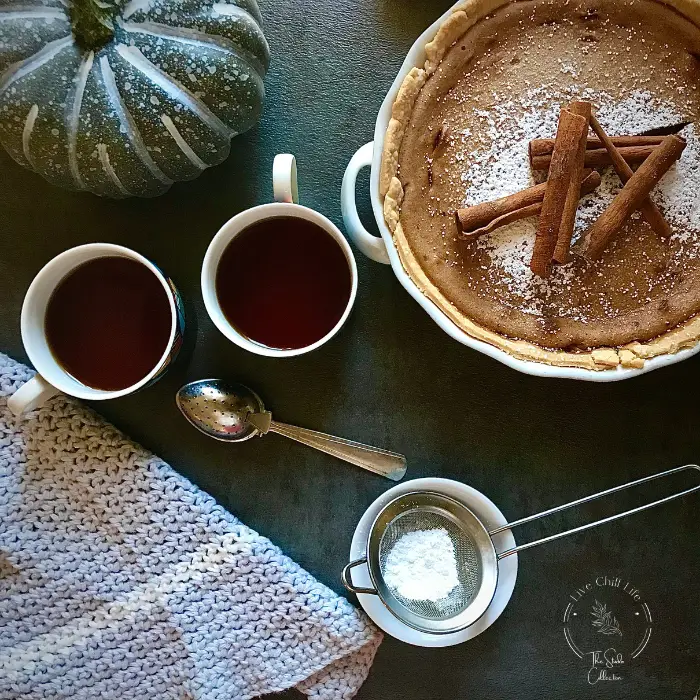 If you'd like to try this stitch in a kitchen towel size go to my post on the Canterbury crochet dishtowel free pattern. Match the colors to suit your kitchen and home decor.