Goal Journal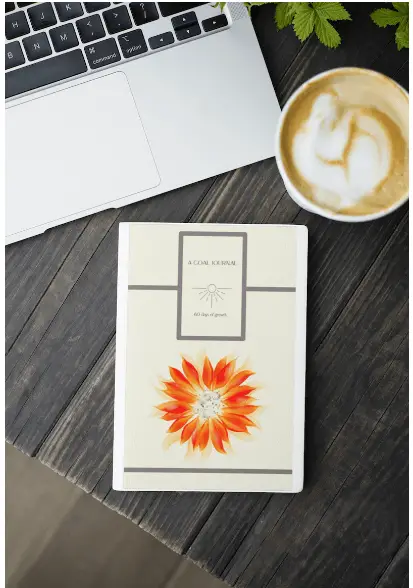 A 60 day guided goal journal that gets results!
I am a certified professional coach and use very specific prompts that help you achieve a goal quickly and enjoy the process.
This journal identifies the how's and why's as well as reminds you yes you can do it.
Additional supporting actions you can do when your brain is too tired to think but you have time to do tasks that support your goal.
This is a no fail solution to goal achievement.
Get your goal journal here.
Crochet and Knit Project Tracker (regular size print)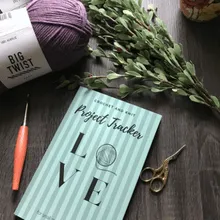 A tracker designed to give you a break from devices! Easy to check off without fiddling around with electronic devices or scraps of paper that can get damaged easily.
The book has sections for small, mid sized and large projects.
Room for notes next to each row to keep track of stitch changes and color changes. Great for hobbyists and designers.
Large print available for tired eyes.
Convenient size fits easily into a project tote.
Get your project tracker here.
Large print project tracker
A large print project tracker for tired eyes.
This tracker has a front page guide that has a scale to life 4″ ruler to quickly check gauge and a glossary of hook sizes.
Sections for 15 small, 10 mid-size and 5 large size projects.
Easily check off each row when eyes are tired. A space to make notes about stitch changes and color changes by row.

Additional space for project notes.
No worry about scraps of paper getting lost, torn or stained by a tea cup.
Get your large print tracker here.