Ads allow content creators to provide free useful and compelling content to the public. We may earn money or products from the companies mentioned in this post. See the Affiliates and Disclosures page for more information.
Tote bags are a must have for any maker. They are a great way to keep your project clean, portable and all the yarns being used as the project is in progress.
It's great if you have small children and pet hair floating around. If you're working with white or black yarn (or colors close to them) it will keep your mind at ease so you're not worried your yarn will get stained or pick up pet hair.
You can make your own bag or purchase some. It's a good idea to have several because crafters are notorious for having multiple WIP's or work's in progress. It's easy to burn out on a larger project and want to switch to something completely different or just something small like a scarf, dishtowel or headband.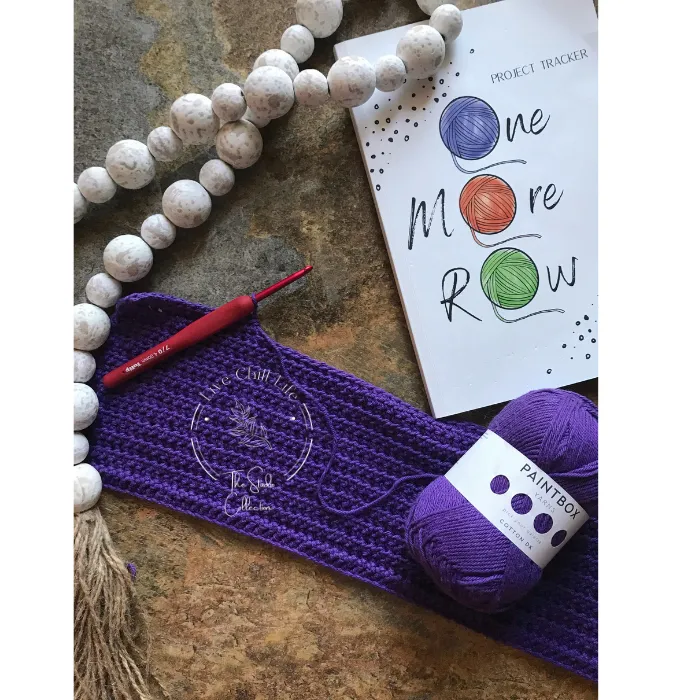 If you chose to make project totes pick a design that is solid instead of an open mesh look to protect your project from dirt. Also a shorter handle style is better so it doesn't drag or get weighed down by the weight of what's inside when you move it from place to place.
The hooker playful tarot crochet and knit tote
This project tote is a medium to large size great for garments or blanket WIP's. It's completely closed so dirt and pet hair will be kept away.
It's washable if you find it begins to pick up dirt from setting it on a various floor surfaces that you may encounter on the go.
The matching shirt is available in this post.
A crochet tote/basket with handles
A crochet project that is a generous size for your larger pieces like rugs and blankets. The extra sturdy enforced handles worked into this design by Lulo Stitch co will help to ensure the finished project won't sage when you move it from workplace to workplace.
It would also be an attractive holder for things like towels in the bathroom, playroom toys, pet accessories and yarn.
Get the free pattern for the Astia Large crochet basket here.
Sturdy woven-look crochet tote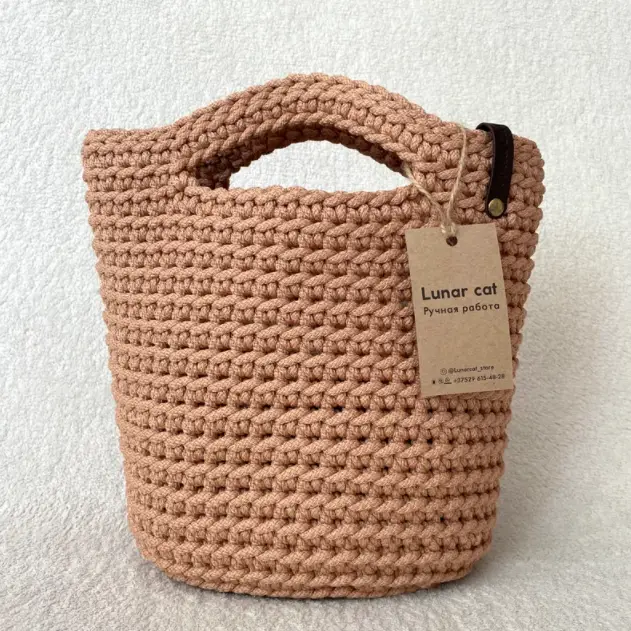 This tote pattern by Lunar Cat has a tight stitch to keep your project safe from unwanted outside effects.
Pet hair and dirt can't reach your project in this solid design. The short handle makes it easy to move from place to place without sagging.
It is stiff enough to reach down and grab your tools and yarn without digging too much.
Get the pattern here.
One more row decorative yarn project tote
This colorful tote is a fun celebration of the crocheter and knitters mantra of "just one more row and then I will…"
A great gift idea for a fellow yarn lover or for yourself. This washable lightweight design can be tossed in the wash if it picks up dirt when you set it down somewhere less that pristine.
Buy it here.
A tote for sewers
If you happen to be a sewer, this free pattern from sew modern bags is another sturdy tote with easy-to-see access to all your project components.
The nifty handy side pockets are great for hooks, scissors, stitch markers, a pencil and ruler.
Get the pattern here.
You may like this roomy crossbody bag pattern.