Ads allow content creators to provide free useful and compelling content to the public. We may earn money or products from the companies mentioned in this post. See the Affiliates and Disclosures page for more information.
Five types of not stretch crochet bag straps
If you're looking for a low to no stretch crochet strap for your crochet handbag, tote or purse this is the post for you.
Table of Contents
I have some principles that go into making a straps that have little to no stretch and the straps listed below use one or both to create a no stretch crochet strap for your bag, purse or guitar.
Avoid simple single crochet rows because they will make a bag that droops to your knees!
How to keep straps from stretching using these no stretch crochet strap principles:
Use stitches that have a very small amount of space between them. This can be done by using a small hook in relation to yarn size or the stitch itself. Expect to go down a full 1 to 1.5mm hook using the same yarn as your bag was made with.
Supporting stitches: These are stitches that are worked either into the stitch below or the stitch beside it to give it extra support and not be prone to droop.
Because stitches are tight and/or woven into each other they can take more time than you'd might expect a strap to take but it's worth it to have a bag that doesn't droop to your knees! Some straps will need to be attached to hardware while others can be worked directly into the bag's final top row or round.
No stretch strap #1
The thermal stitch uses principles that prevent stretch. It's a woven look strap well suited to hardware that will be attached to the bag.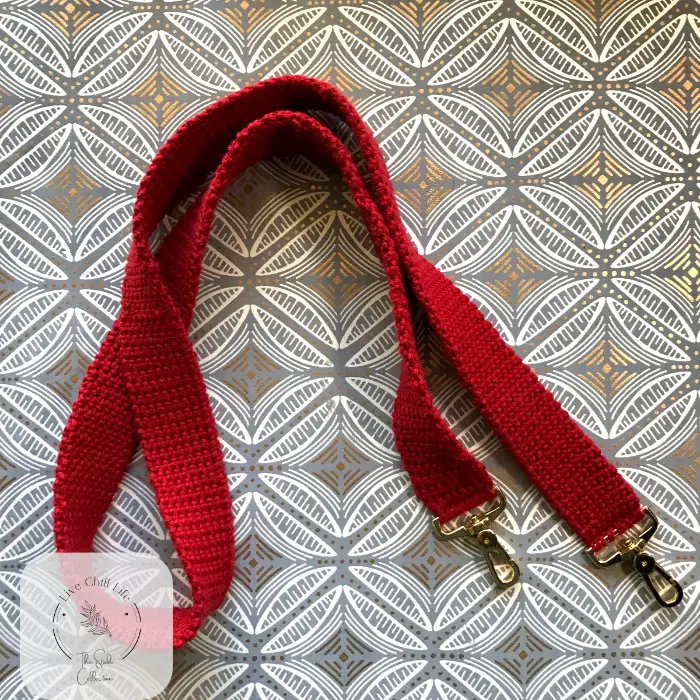 This is a low stretch stitch and not a no stretch strap. Keep the hook small, stitches tight. Too small of a hook will make the stitch difficult to work so find the happy medium.
See my video tutorial of this strap or the written instructions here.
It's used in the crochet crossbody bag pattern.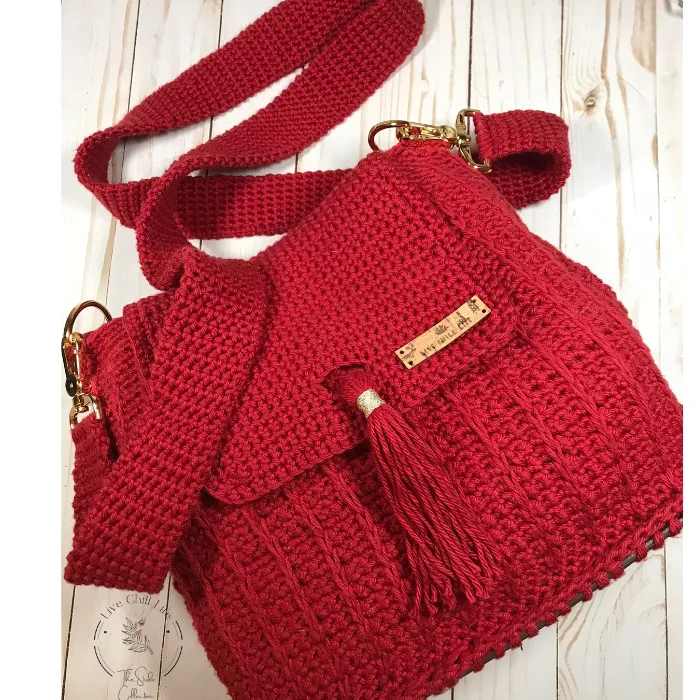 No stretch woven look strap #2 (no hardware needed-the most sturdy strap)
This stitch combination has very little stretch making it a great choice for a crochet bag strap. Each stitch is fully wrapping the row below for the ultimate in stitch support. It looks woven like the thermal stitch above but very different. These are beginner friendly stitches. What crochet skill level are you?
This strap can be worked directly into the top of the bag and not need hardware to attach it.
See details how to work this woven look crochet strap in the written post or the video demo.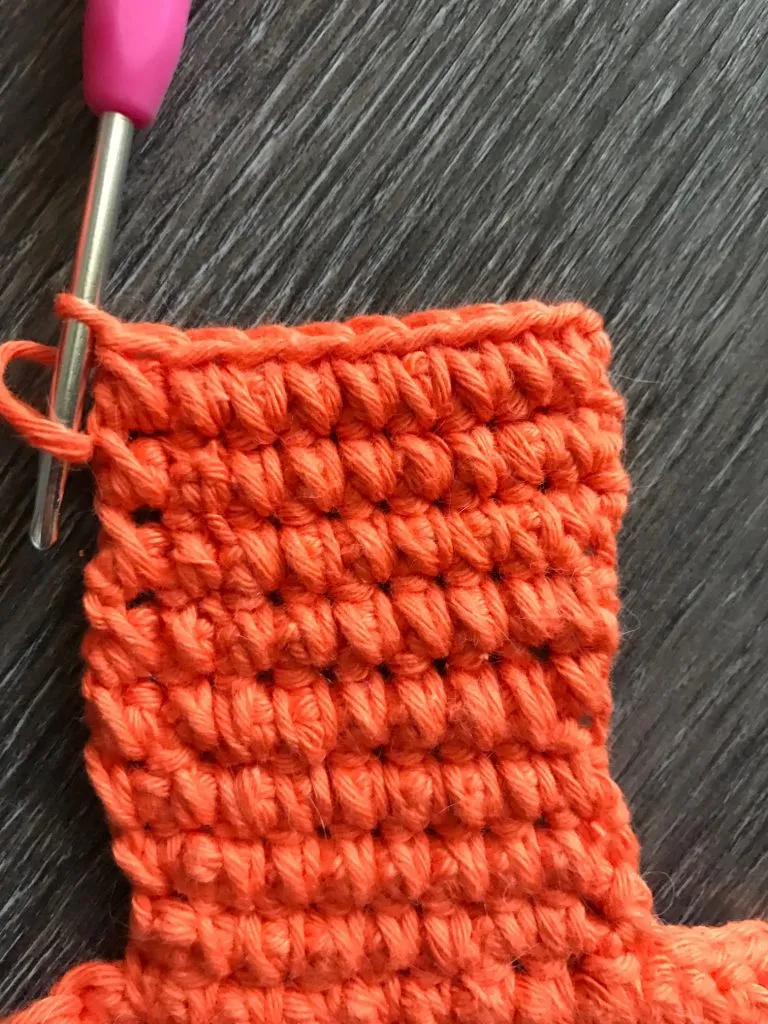 T-shirts and project totes for crocheters available in my Etsy shop!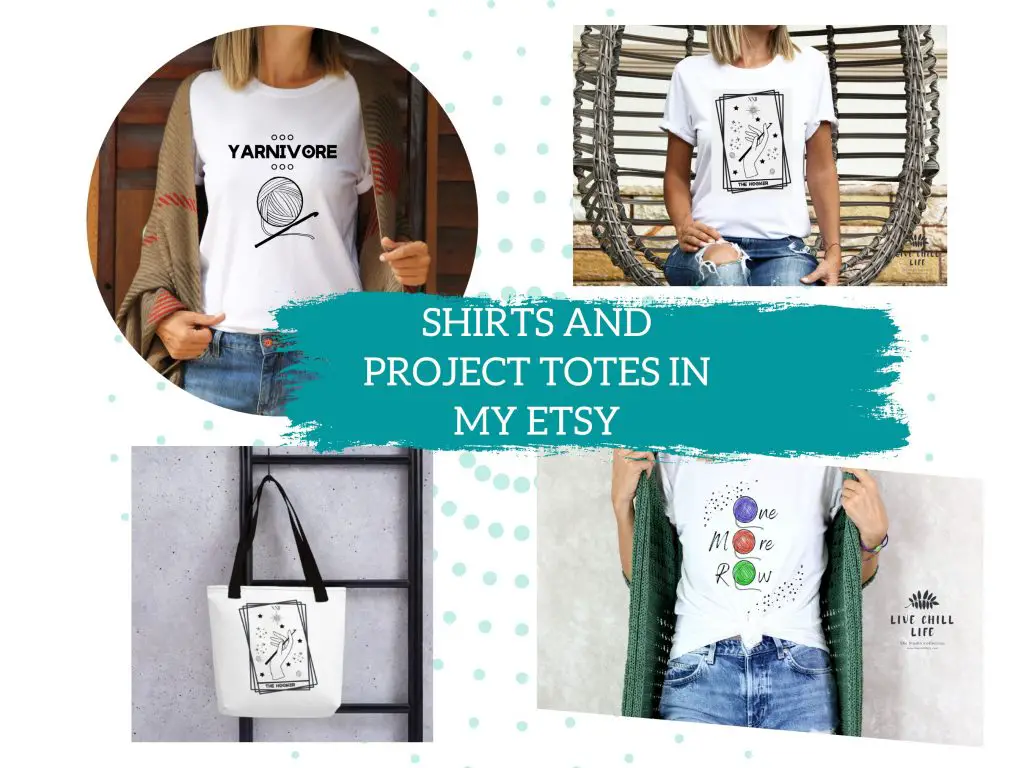 A thin more decorative no stretch crochet bag strap #3
This strap will barely budge which, for how thin it is , is a bit surprising.
This was designed for a fashion bag and needs to be attached with hardware. While I used a substantial set of bag hardware you can use something as simple as a D ring. You can work a whipstitch around the long edges if you want a more snazzy look when it's done.
This is an easy stitch combination to work even for beginners, see the instructional post or video tutorial here.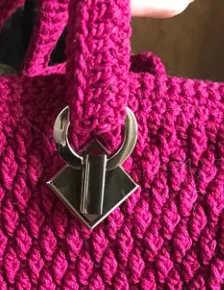 Camellia designer crochet handbag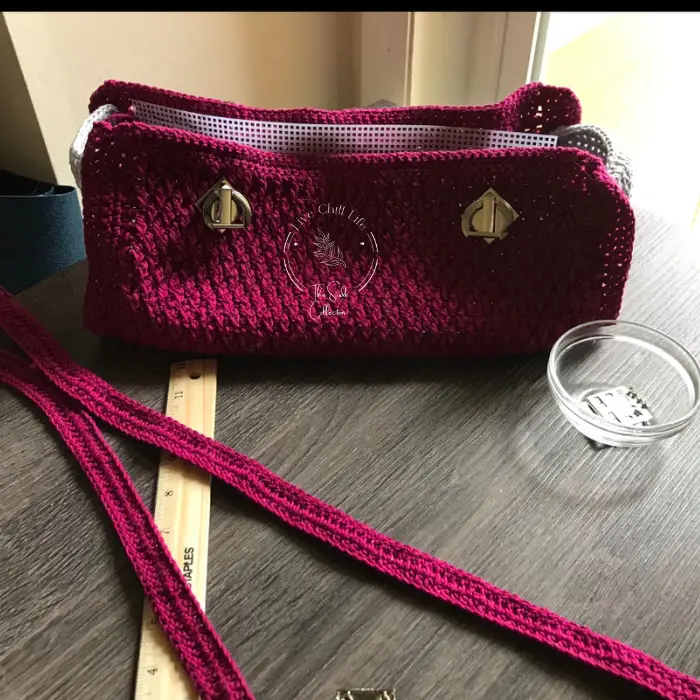 Even with a bottle of water and heavy wallet inside, these crochet straps aren't budging!!!!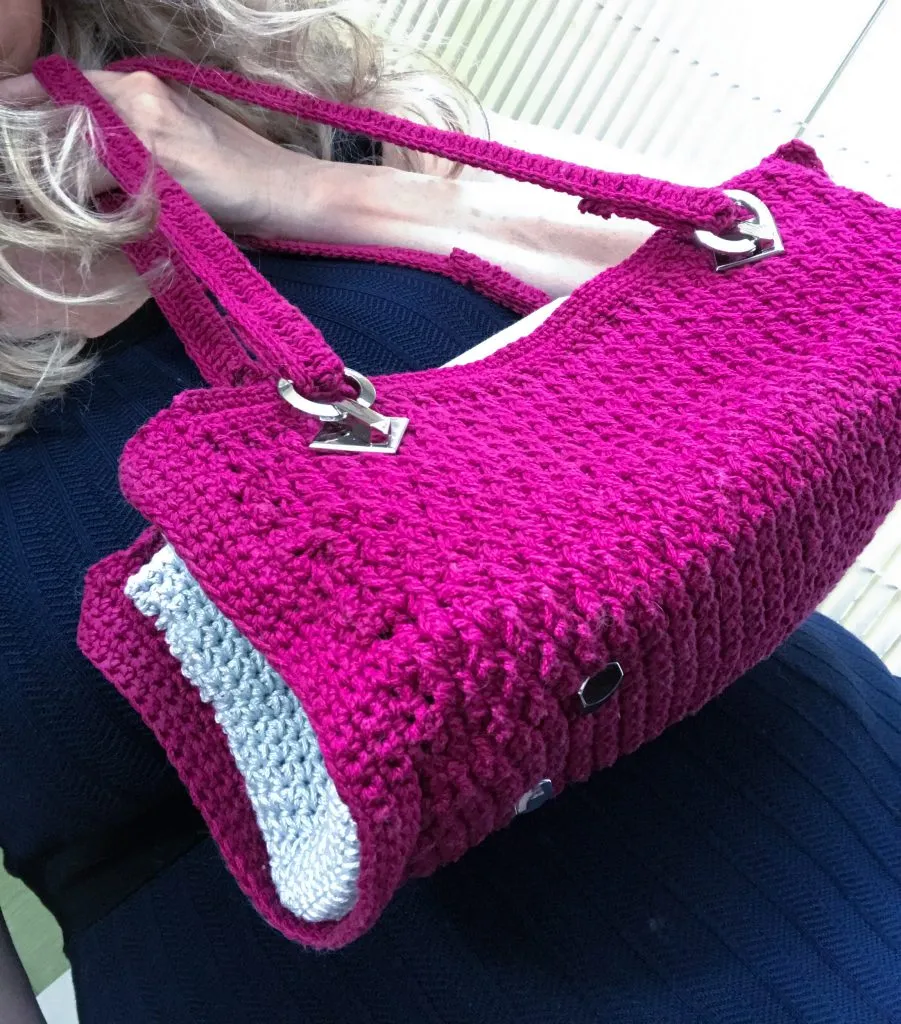 A woven look crochet strap with minor stretch #4
This strap is for an experienced beginner or intermediate skill level. I find it a bit more challenging to work especially with the hook size you need to make it low stretch.
It has a very different structure than the previous stitches using internal support almost like a crochet row girdle!
It needs to be used with bag hardware of your choice. I used a swivel style for this one but a simple D-ring will suffice.
See the video tutorial of this woven look no stretch bag strap.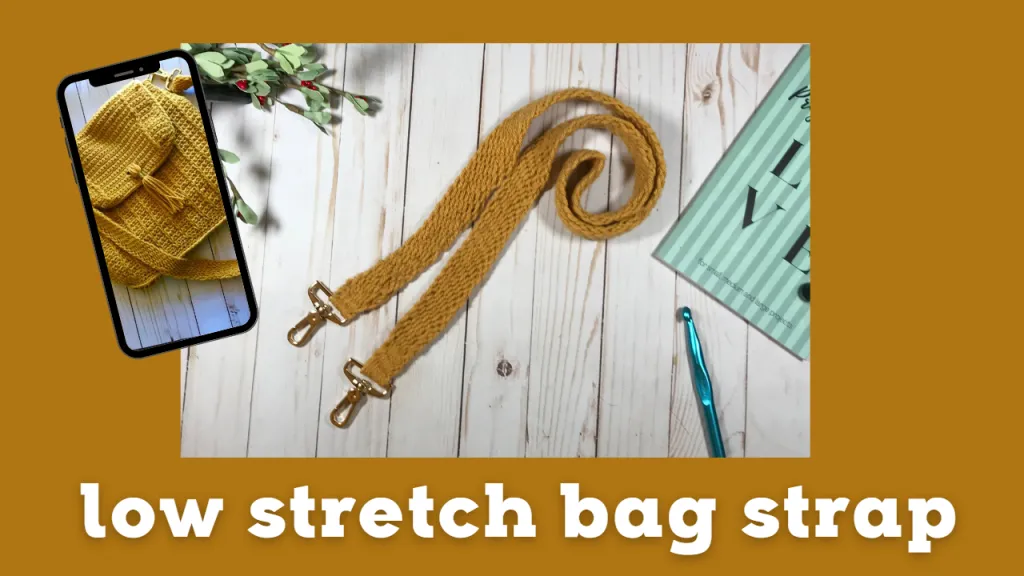 Tunisian bag strap worked with a regular crochet hook #5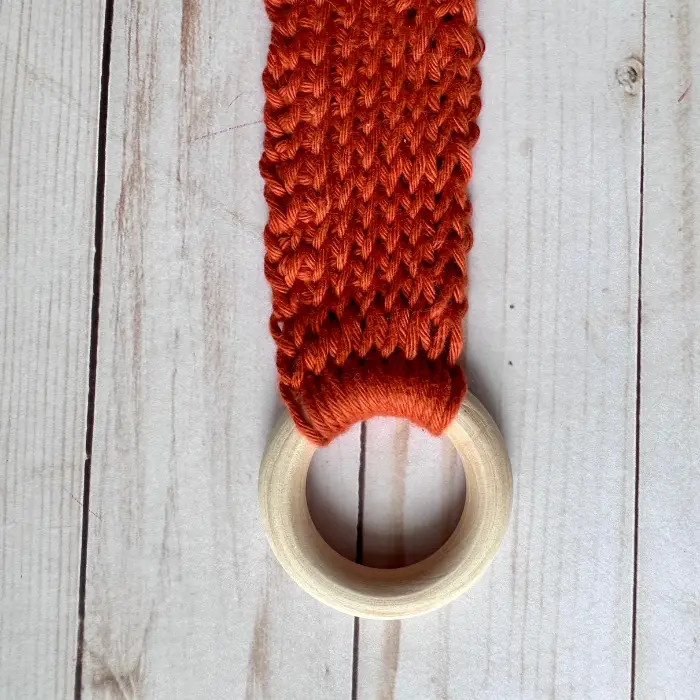 This strap uses the beautiful and simple Tunisian crochet but without having to get a different crochet hook. That's right you can use your current standard crochet hook to work this tunisian bag strap.
This is because there are just a few stitches that easily fit onto a standard crochet hook.
The stitches are woven and worked such that there is minimal stretch following the principles mentioned at the start of this post.
Check out the free instructions to make this low stretch bag strap.