Ads allow content creators to provide free useful and compelling content to the public. We may earn money or products from the companies mentioned in this post. See the Affiliates and Disclosures page for more information.
Tunisian bag strap using regular crochet hook
Make this Tunisian crochet bag strap with a standard crochet hook!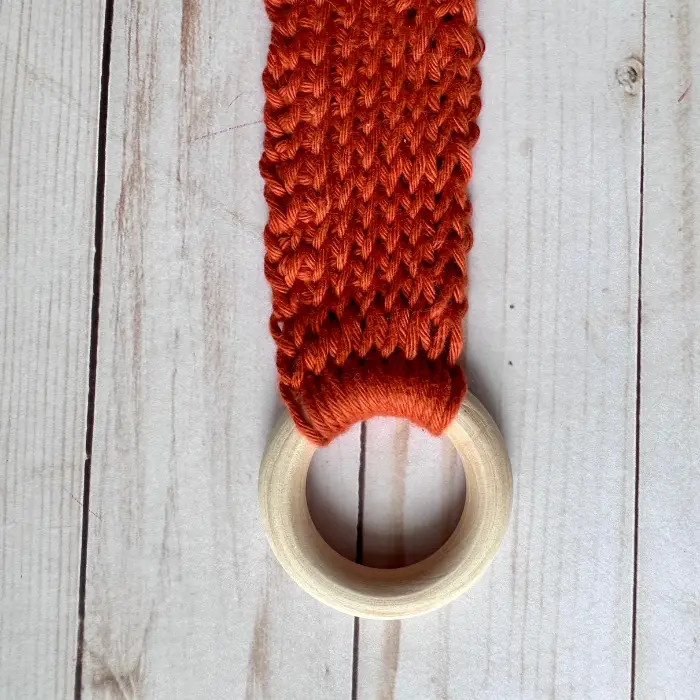 This is a low stretch bag strap as it has reinforced stitches that rely on each other for strength.
You are able to do this Tunisian style crochet with a regular crochet hook because you will only be working 6-8 stitches which easily fits onto standard crochet hooks.
To keep strap from stretching out, chose a hook slightly smaller than your yarn recommends. For a standard category 4 yarn which will call for a 5 or 5.5 mm hook, use a 4 mm or 4.5 mm.
You may also like my thermal stitch strap.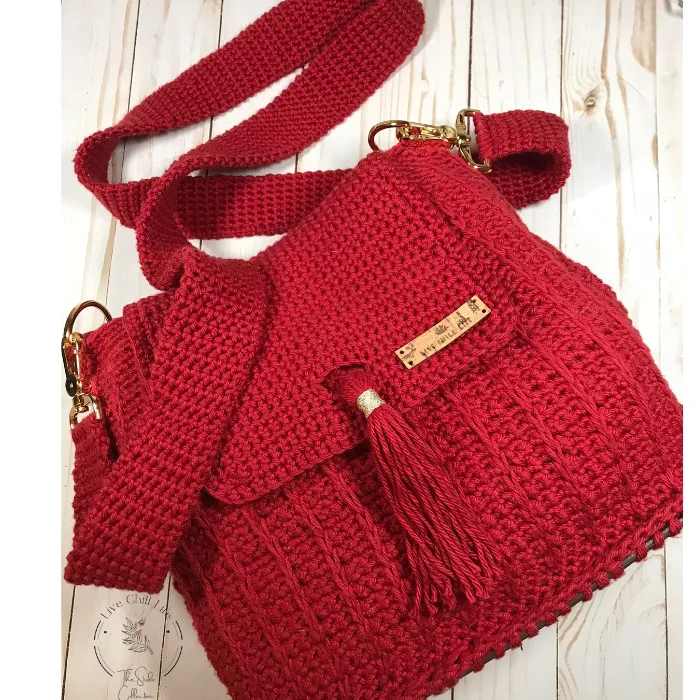 Materials:
(Video tutorial at end of post)
Category 4 yarn
4 mm crochet hook
Scissors
Tapestry needle
Bag hardware (for this demo I am using these wooden rings)
Make it:
Step 1: Attach yarn to hardware with a chain. Draw up a loop, pull through one. Draw up a loop pull through one (3 loops on hook), continue to do this until you have up to 8 loops on hook.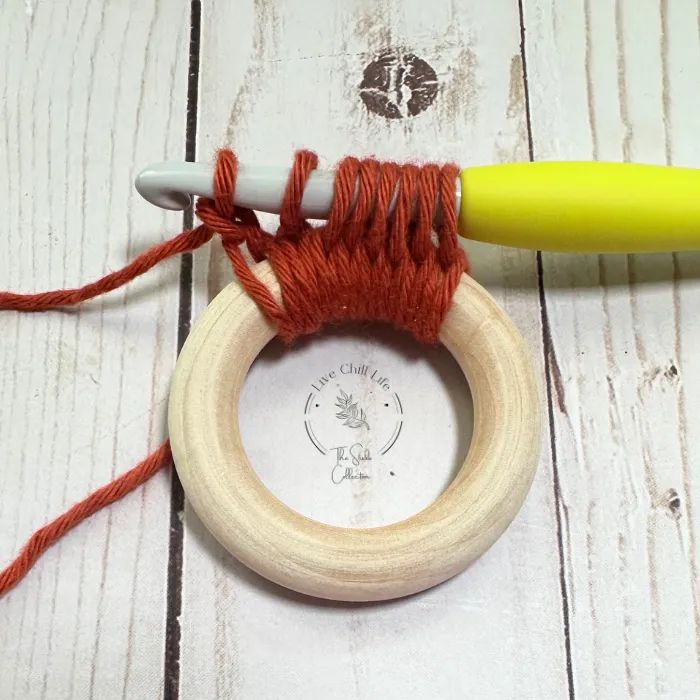 This loop count you will have for each row before doing the return pass.
Step 2: Yarn over, pull through one. *Yarn over, pull through two.* repeat * to * to end. One loop on hook.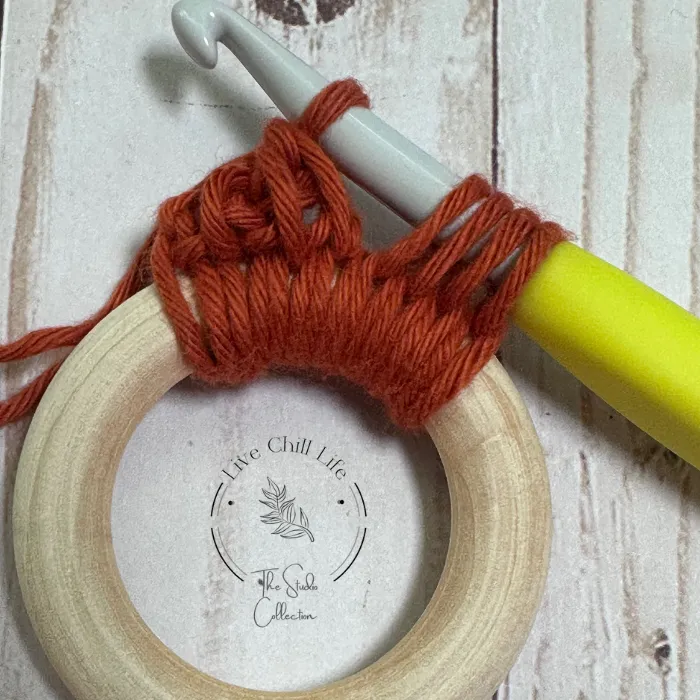 Step 3: Look at the front posts across. You now need to add 7 more loops to your hook to get 8 total.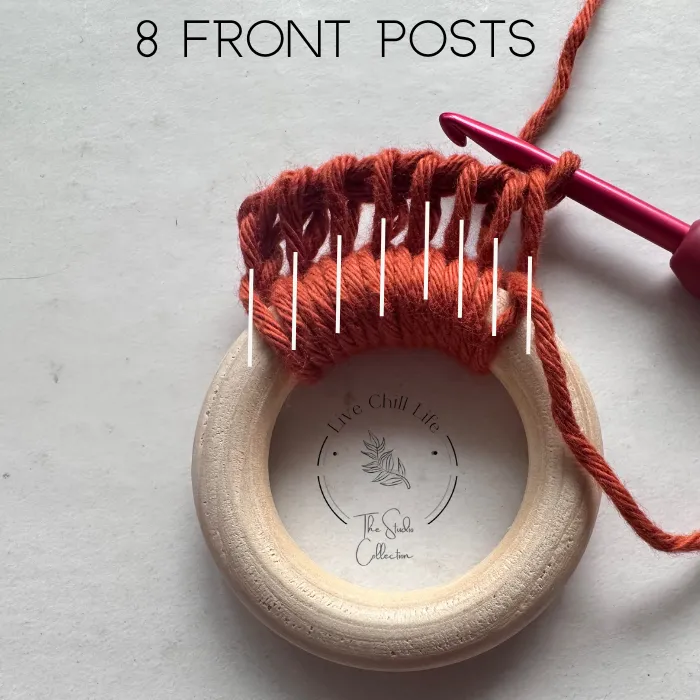 To do this, skip that very first front post. Working into the second post, use your hook to scoop the front part of the stitch by coming into it from the left. Look behind this front part of the stitch to see the back part of it. Place your hook between these and hook the yarn from behind and bring it through (between the stitch)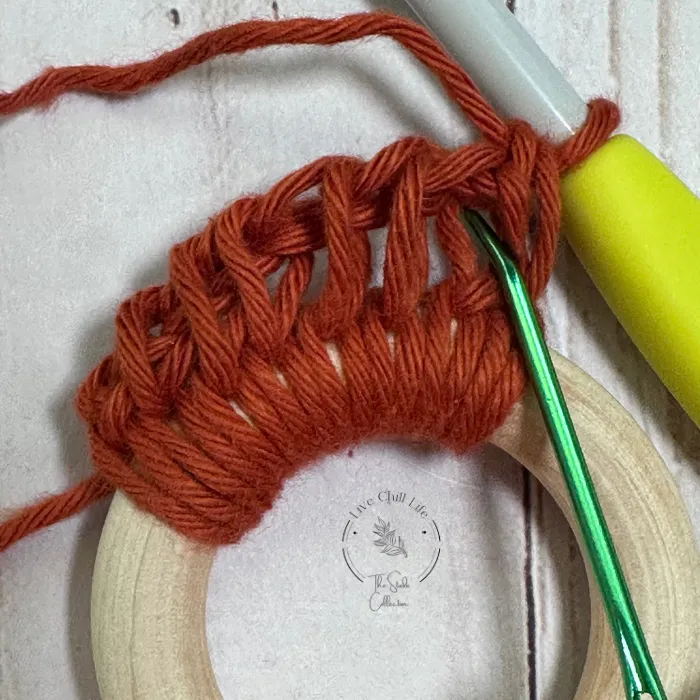 When you have 7 loops on hook you will be at the end. This can be confusing. It is the longer looking side stitch. You will go in from the right, turn work to the side to get the back side of the stitch. You will see the entire V on your hook.
Hook yarn from behind and bring it through.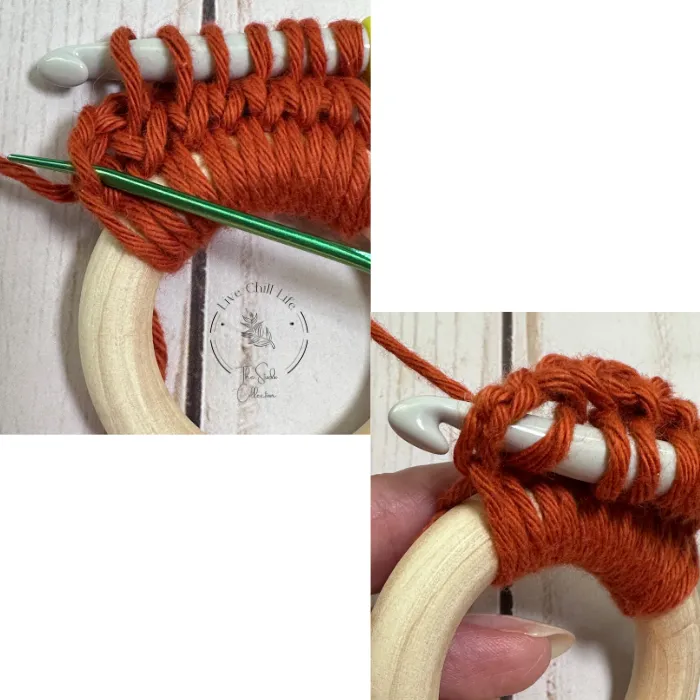 8 loops should be on your hook now. Repeat as you did with the first return pass: yarn over, pull through one. *Yarn over pull through two*. Repeat * to* until you reach the end of the row. One loop on hook.
Continue the sequence from beginning until your strap is the length you'd like.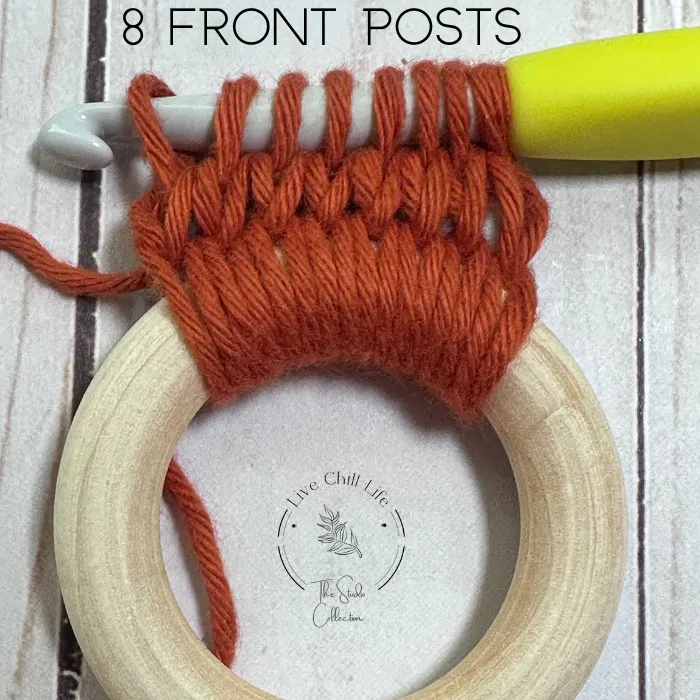 Attach other end of hardware
To attach to opposite end hardware, you will insert the hook on the right side of the stitch rather than the left side which you have been working from until this point.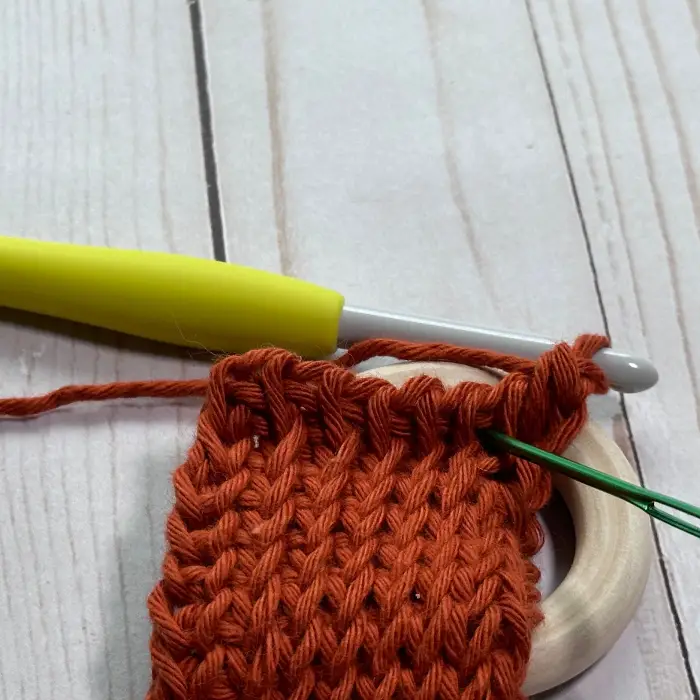 Single crochet stitches onto the hardware.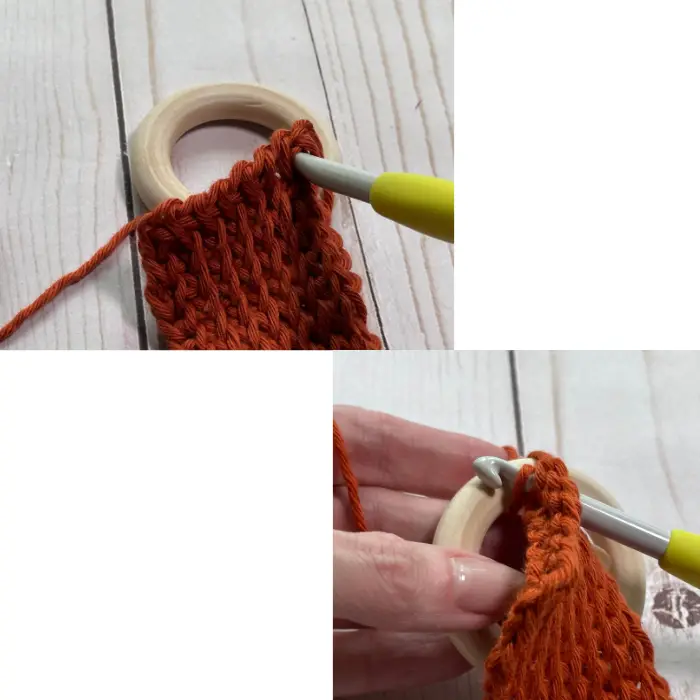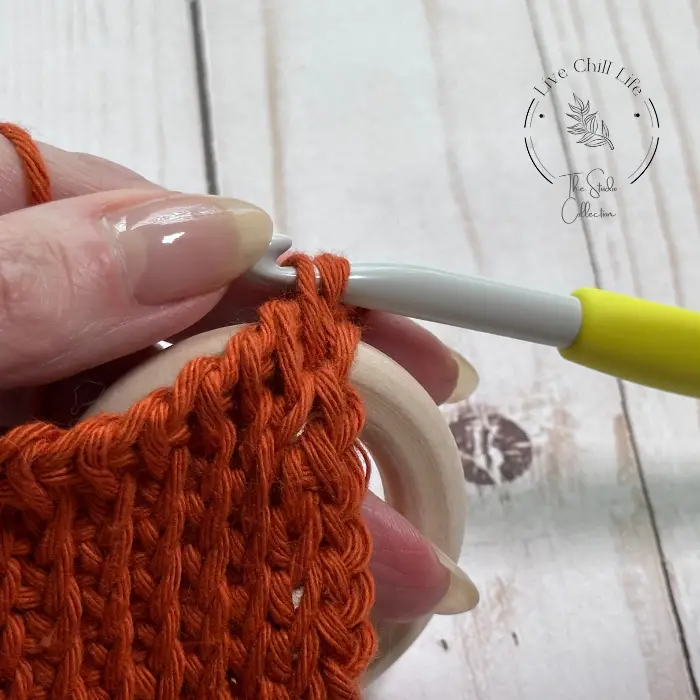 Adjust stitches around then cut a long tail to secure and weave in.