Ads allow content creators to provide free useful and compelling content to the public. We may earn money or products from the companies mentioned in this post. See the Affiliates and Disclosures page in the top menu of this website for detailed information.
Beginner tools for crochet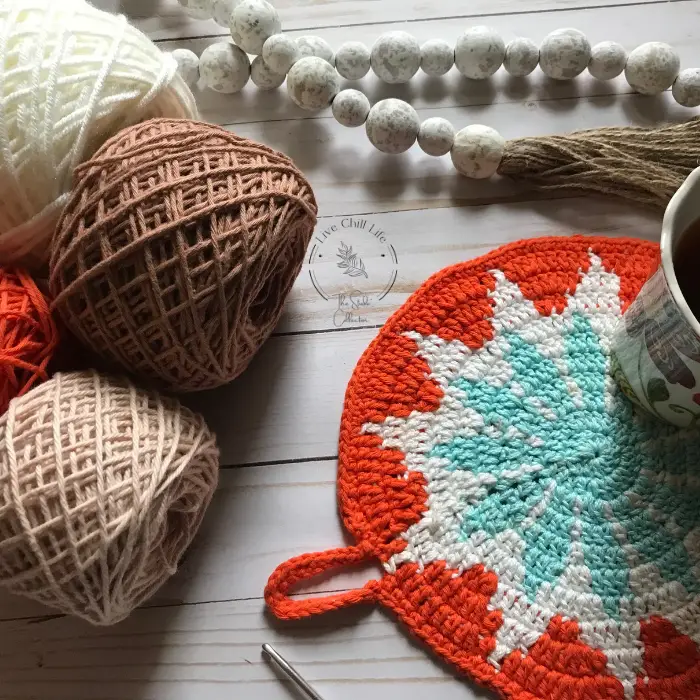 So you want to start crocheting as a hobby and wonder what tools you need? How can you best prepare? Look no further. This list will set you up for beginner to advanced beginner skill levels as your make progress with each new project.
The crochet beginner essentials
The what and the why of supplies are listed here.
Crochet hooks. Yes plural. One hook will not suffice, nor do you need 20 hooks but commonly used sizes will get your through the first few projects you will make as a beginner. I suggest 4mm, 4.5 mm, 5mm and 6 mm. Thick chunky yarns will need an ever larger hook but likely you will be working with category 4 yarn early on and these sizes work well with it. You can get a value priced set to cover your bases and consider upgrading to higher end hooks when you find which 2-4 hook sizes you use most often. This crochet hook set has many sizes and some of the other things you will need.
As you move on to making crochet socks where you use thinner yarn you can get smaller hook(s)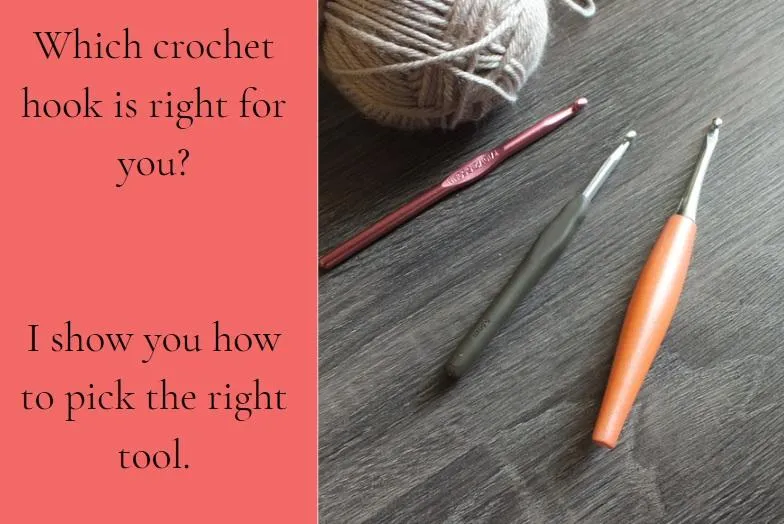 Stitch markers. Even seasoned crocheters need these. Stitch markers help to organize rows, where you're at in a pattern, remind you of a color change or stitch change in a pattern. You can use safety pins in a pinch but for some yarns they can be cumbersome and get tangled. I suggest locking stitch markers. The style that don't lock can look pretty but they fall out sometimes rendering them useless.
Tape measure. This will help you check the gauge of your stitches and if your project is the right size.
Tapestry needles. These have large eyes for yarn so you can weave in the ends when you've completed your project.
Embroidery scissors. These snip yarn with their sharp blades so it doesn't fray and are compact enough to store with your small tools.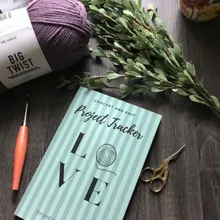 Something to track your project with. As you work each row you will want to keep count. There are a number of ways to do this and you will find what works for you. There are tracker apps, you can use a small note book or check out the project trackers I have designed that have spots for notes in each row.
As you begin making projects you will likely want to figure out a yarn tote to take your project with you and keep it safe.
How to chose yarn for beginners
Avoid scratchy feeling yarn because it is uncomfortable in your fingers and can cause burning feeling. Some yarns do soften up after being given a softening treatment. Many acrylic value yarns are uncomfortable to work with as you're learning but if you watch for sales the softer acrylic and blends will be a similar price.
In this post I talk about mastering crochet for beginners. You can read more about how to use the tools and build on your skills to become really accomplished at your new hobby.
Watching video tutorials and learning how to read simple patterns will help you skills build quickly and give you confidence to take on more ambitious projects over time!