Ads allow content creators to provide free useful and compelling content to the public. We may earn money or products from the companies mentioned in this post. See the Affiliates and Disclosures page in the top menu of this website for detailed information.
Methods to soften acrylic yarn
Did you fall in love with a color, a sale price or a brand of acrylic yarn only to find after starting to work with it that it is stiff or scratchy?
Is your project doomed?
Absolutely not!
I remember falling in love with this color but after I started to work it up it was unpleasant. Then I transformed it with a single treatment.
See pattern for this cluster stitch blanket here.
If you're early on in your project, say, just a few rows you may want to frog it and give it a softening treatment then ball it up and begin again.
You can do the opposite and wait to soften it after it is complete.
Most yarns in fact change in softness after washing so don't be deterred from buying yarn online thinking you have to feel, touch even smell every yarn before you buy it. It's almost guaranteed the feel of the yarn will change after a softening treatment.
Why is acrylic yarn so popular?
I designed project trackers! This is the large print version for tired eyes. So much easier than using apps, scraps of paper or a plain notebook.
Three project sizes, a handy ruler and hook guide inside the cover and plenty of rooms for notes in each pattern.
Buy it here.
Regular size print here.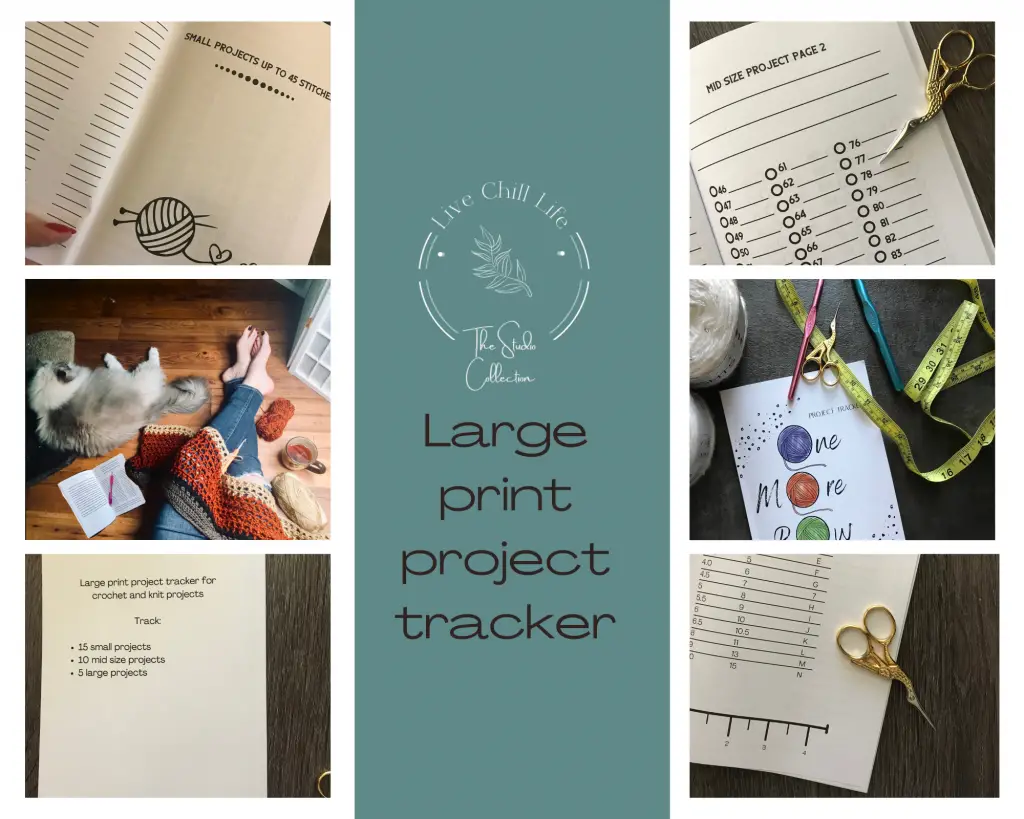 Check out my free crochet hat with brim using acrylic yarn here.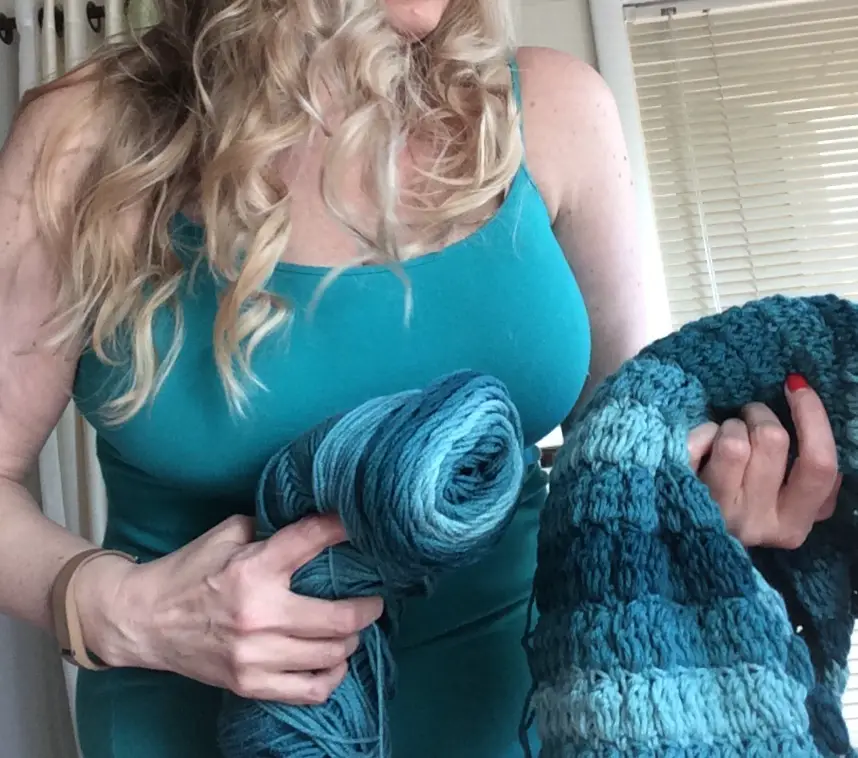 Apprehensive to give this stiff blanket as a gift….
How to soften yarn before knitting or crocheting
This option may be best if the yarn is simply too scratchy for you to comfortably work with for the duration of a project. You feel burns on your fingers or even like it is making small cuts in your hand like chards of glass!
In this instance, loosen your yarn from the shape it came in (cake form, ball or traditionally rolled from a manufacturer) so that water and other softening agent can penetrate effectively. Assume your yarn will bleed a bit. If for no other reason than the dye itself is what makes the yarn a bit rougher/more stiff as it dried post dye-ing.
Wash it by hand (for small amounts) or in a washing machine contained in a lingerie bag with warm or cool-warm water – not hot. I have done treatment with no detergent and only fabric softener like downy that will work like a hand lotion for acrylic yarn. I only recommend woolite for the washing any kind of yarn.
For the softening process always use fabric softener to finish. It's the extra step that ensures a soft smooth texture from acrylic yarn.
This process will relax the fibers and add a softening coating to the strand so it is more flexible, drapey and considerably softer than before the treatment.
Next, dry the yarn.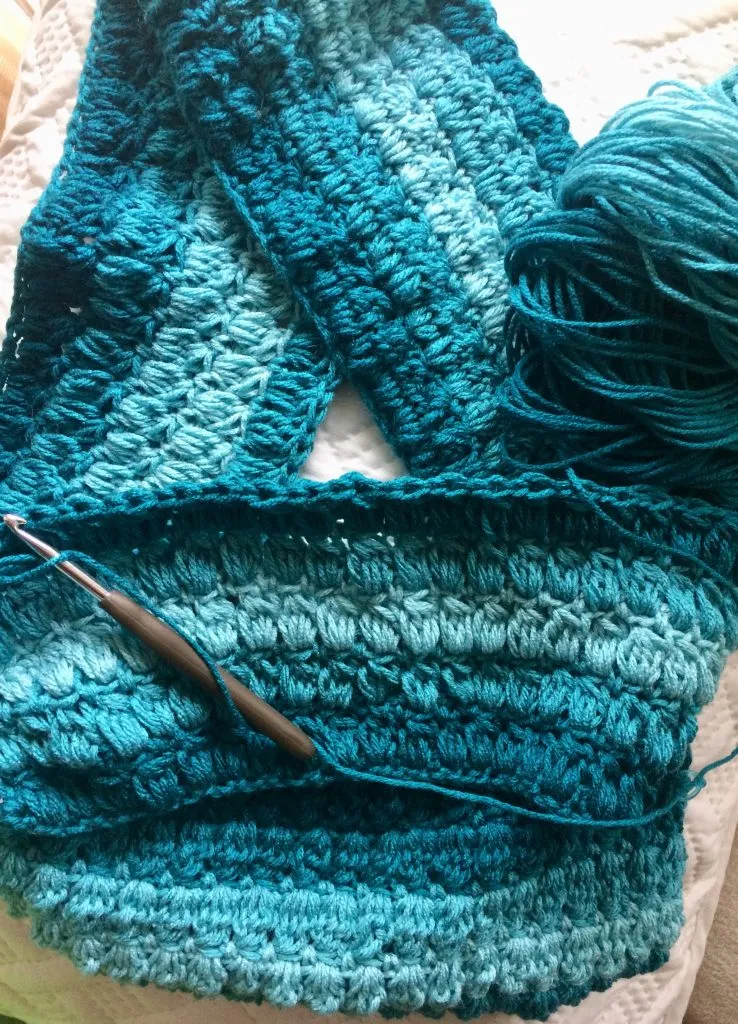 You can let it air dry or use a low heat in the electric dryer. Once completely dry, reroll into a ball, a yarn cake or use a nostepinne.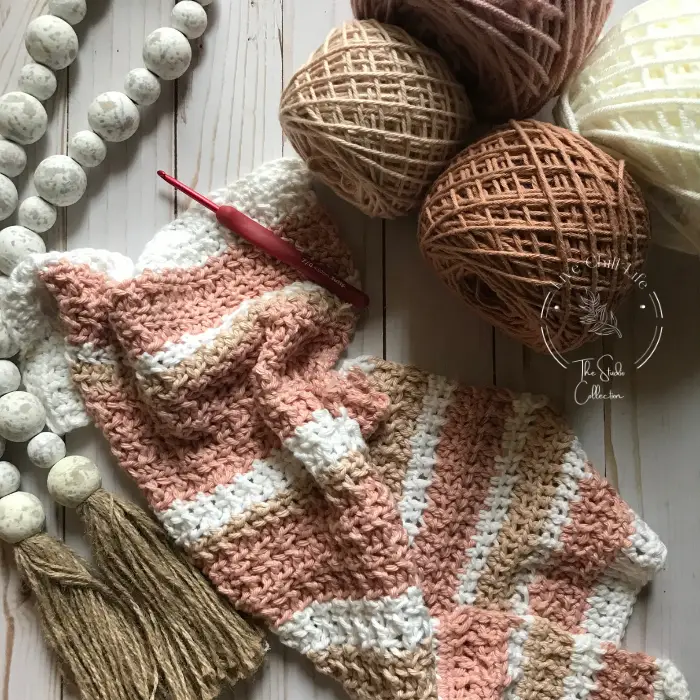 How to soften a crochet or knit project after it is completed
This is pretty straightforward. You will launder your finished item in a very similar way to how pretreating the yarn is done.
Using a warm to cool-warm water and woolite, handwash or wash in a laundry bag (or use the most gentle cycle of your washing machine if you are treating a large blanket bigger than a baby blanket). Finish with a liquid fabric softener. Dry flat, use blocking tools or air dry in your dryer.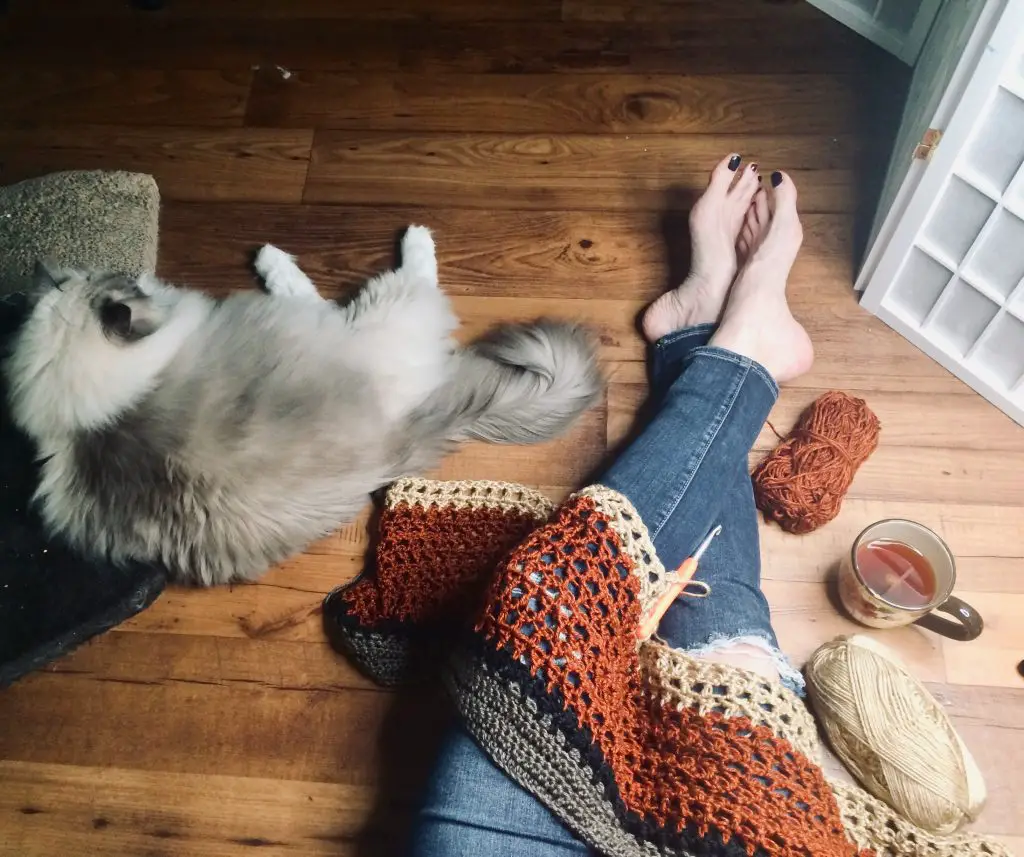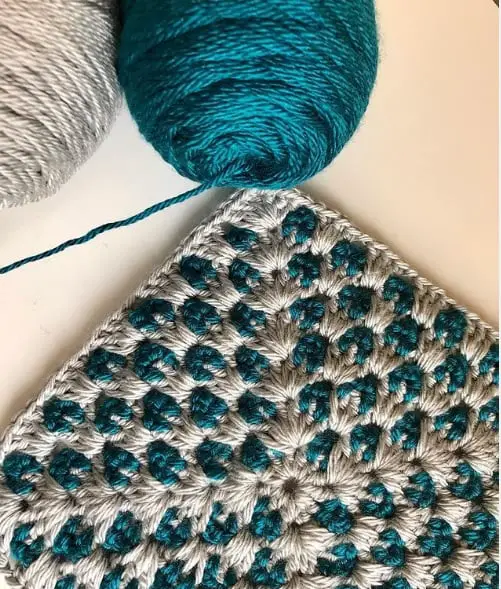 Enjoy your softened acrylic yarn or project!