Ads allow content creators to provide free useful and compelling content to the public. We may earn money or products from the companies mentioned in this post. See the Affiliates and Disclosures page for more information.
Why is acrylic yarn popular?
If you knit or crochet chances are acrylic yarn is the first, or one of the first yarns you used when learning.
Acrylic yarn is a man-made fiber made from thermoplastic polymer. It is popular among crafters because of its softness, affordability, and ability to be machine-washed and dried. Acrylic yarn is also more durable than other fibers and comes in a variety of colors and textures, making it ideal for a wide array of projects.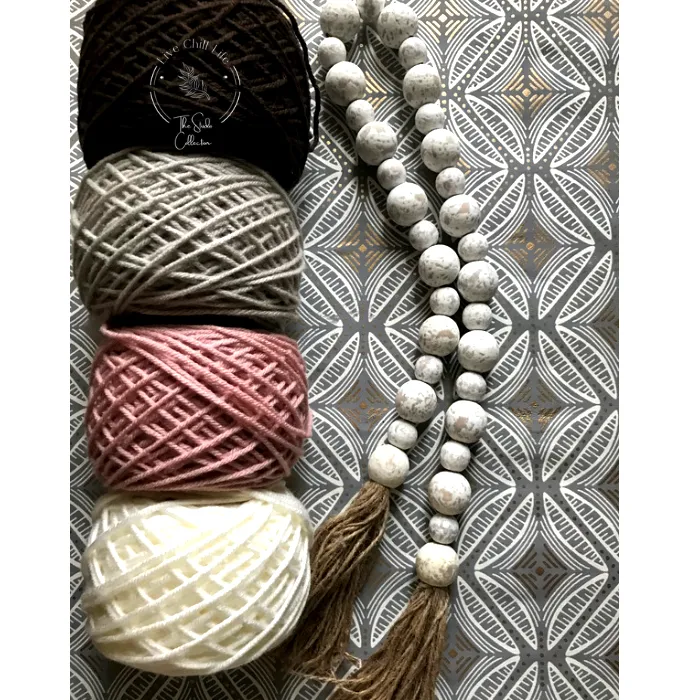 Acrylic yarn is the most readily on-the-shelf yarns available in craft stores and online by the big yarn retailers. It can be spun for durability, softness, thin or thick and works up nicely in any type of stitch you can think of. Not to mention very budget friendly.
Benefits of using acrylic yarn for your project
Acrylic yarn is not only easily found close to home (and at a great price) but what you may not realize is it is quite the chameleon trickster. I have been a professional crochet designer for years and the fiber I use for each project is carefully considered.
I have my hands on yarn very often and even today some acrylic yarns trick me to think they are wool, bamboo or tencel. It is in many cases acrylic fibers can be interchangeable with other types of yarn except for cotton.
Acrylic tends to hold up to washing well. If you find your acrylic yarn less than soft I have some tips on how to soften acrylic yarn.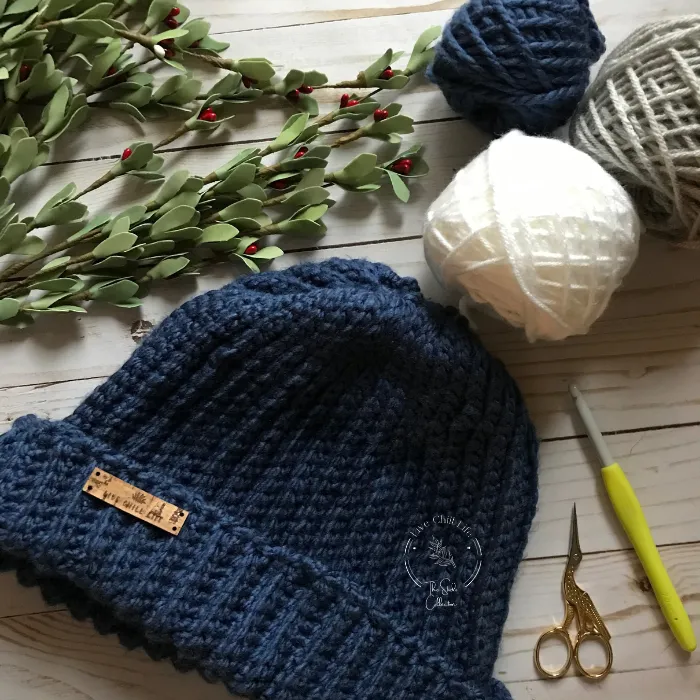 Acrylic is sometimes blended with other fibers. Fibers that can use more structure can get it from being blended with acrylic.
The cons of using acrylic yarn
For some sensitive skin people acrylic yarn can be irritating. If you are making a wearable or a blanket (or softee) for someone make sure they do not have skin issues. You may have heard them mention they can only wear natural fiber clothing. Yarns made from wool, alpaca, silk, cotton, bamboo , etc will not irritate the skin.
Acrylic also can have a tendency to pill up. Many fibers can pill but acrylic yarn and acrylic blends tend to be the most prone. The wear will show when the fabric experiences the most friction like under the arms.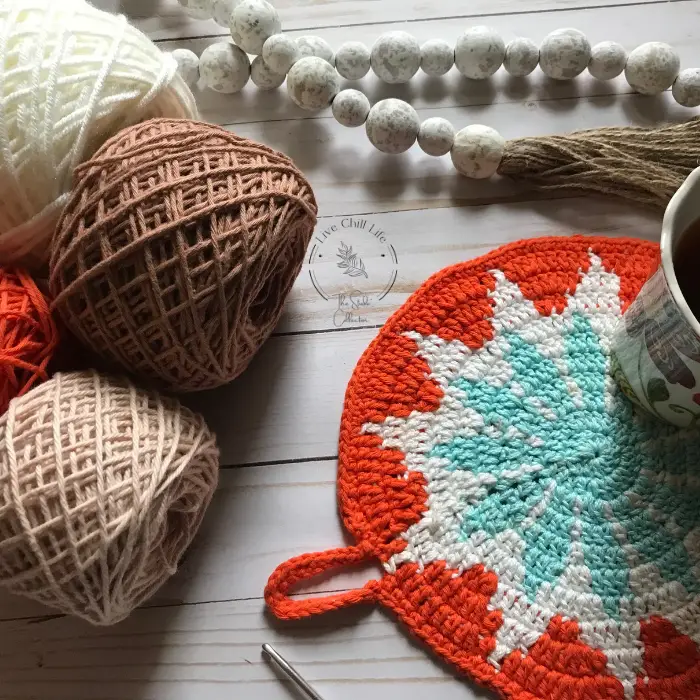 Acrylic yarn is warm which makes it unsuitable for warm weather garments. Imagine knitting or crocheting a swim coverup or tank top and find yourself roasting in the heat! Cotton yarn and other yarns suited to warm weather projects are superior fibers for such things.
Cotton yarns are recommended for household items like pot holders and dishrags. Cotton will not melt or hold heat like acrylic. Cotton also dries quickly whereas acrylic can take a bit longer.
Acrylic tends to not drape as well as natural fibers unless it is spun in a way that does drape well. As mentioned in the pros section, because acrylic isn't known to be drapey this is why it is used to add structure to natural fiber yarns.
T-shirts and project totes for crocheters available in my Etsy shop!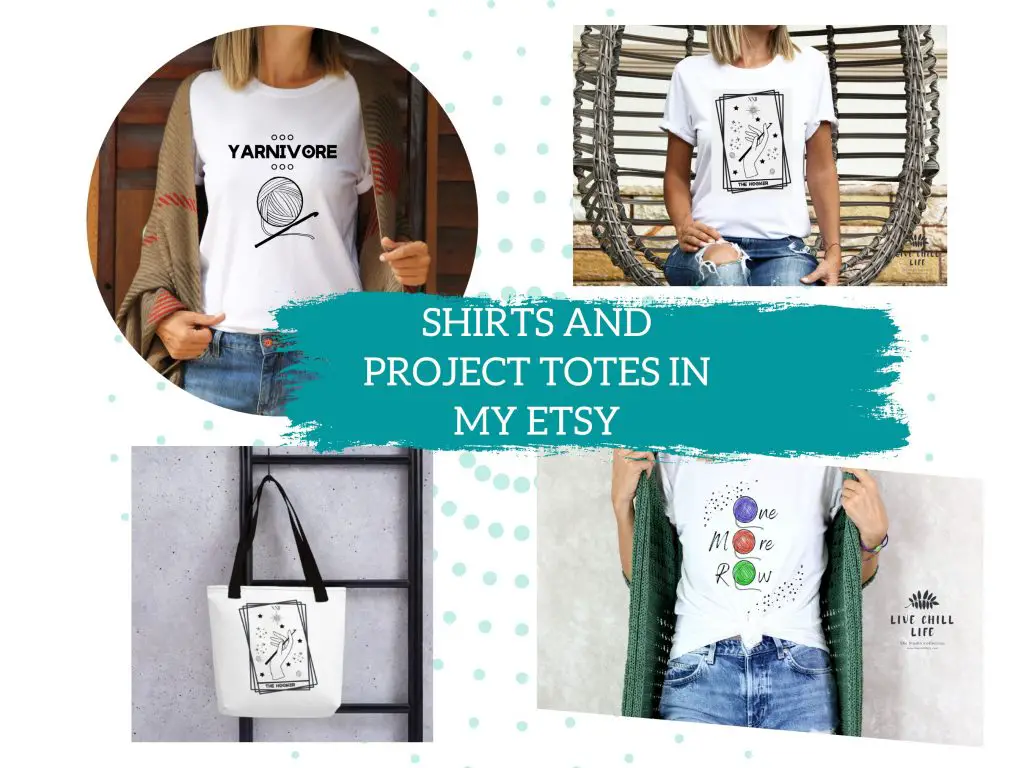 Why chose acrylic yarn
When deciding on which yarn to use for your knit or crochet project I have outlined how to weigh the pros and cons.
Do you need a sturdy yarn such as for a blanket or hat?
Do you want warmth from your yarn or will it be used in warm weather months?
Is the project for home goods use?
Are you sticking to a budget such as a large project that will need 5-20 skeins?
Do you want a drapey project or something that has more shape and body?
Now that you're armed with this info you're ready to go shop for your next project!