Ads allow content creators to provide free useful and compelling content to the public. We may earn money or products from the companies mentioned in this post. See the Affiliates and Disclosures page for more information.
Which yarns beat the heat
Looking for a yarn that will help you keep your cool in style all summer? Check out these yarns in fibers made from plants (one is not) when considering the best yarn for your summer clothing projects.
You may like these popular spring and summer crochet patterns
Best cotton yarn for summer clothes
Tried and true cotton is a staple in many of our yarn stashes. Not all cotton yarns are equal though. There are the value cotton brands many use just for things like dishrags and dishtowels but want something softer with a nice drape for garments and summery blankets.
Some brands offer luxe pima cotton and others have a nice soft feel for a better value. I use loads of cotton due to living in a warm climate and my favorites for garments are:
I love hobby lobby I Love this cotton for summer blankets.
Bamboo yarn
Bamboo yarn is a grass based product. Sometimes it can have a delicate papery feel but in the softest of ways. Often there is a sheen, in some brands, more pronounced than other. The weave gives off light reflective properties and can look more elegant than cotton for this reason.
Bamboo yarn has a soft drape that makes it great for warm weather crochet and knit garments as well as baby blankets.
I did a video reviewing lion brand truboo yarn here.
Tencel yarn
Tencel yarn is a blend of the eycalyptus plant fiber lyocel and modal. It is a brand and not a fiber itself. Most tencel is certified as biodegradable if sustainability is something you look for in yarns you purchase and use. It has a lovely drape and comes in different weights, even a fine weight for very delicate lacey tops that will keep you cool and comfortable when mother nature is making it difficult to want to put on anything.
Pure silk yarn for warm weather garments
When you want to make a special garment consider treating yourself to pure silk yarn. Silk has a dreamy drape and luxe looking sheen like no other. It can be blended for warmth in cold weather but in warm weather silk yarn wicks moisture away from your skin and is breathable.
Silk yarn brands:
T-shirts and project totes for crocheters available in my Etsy shop!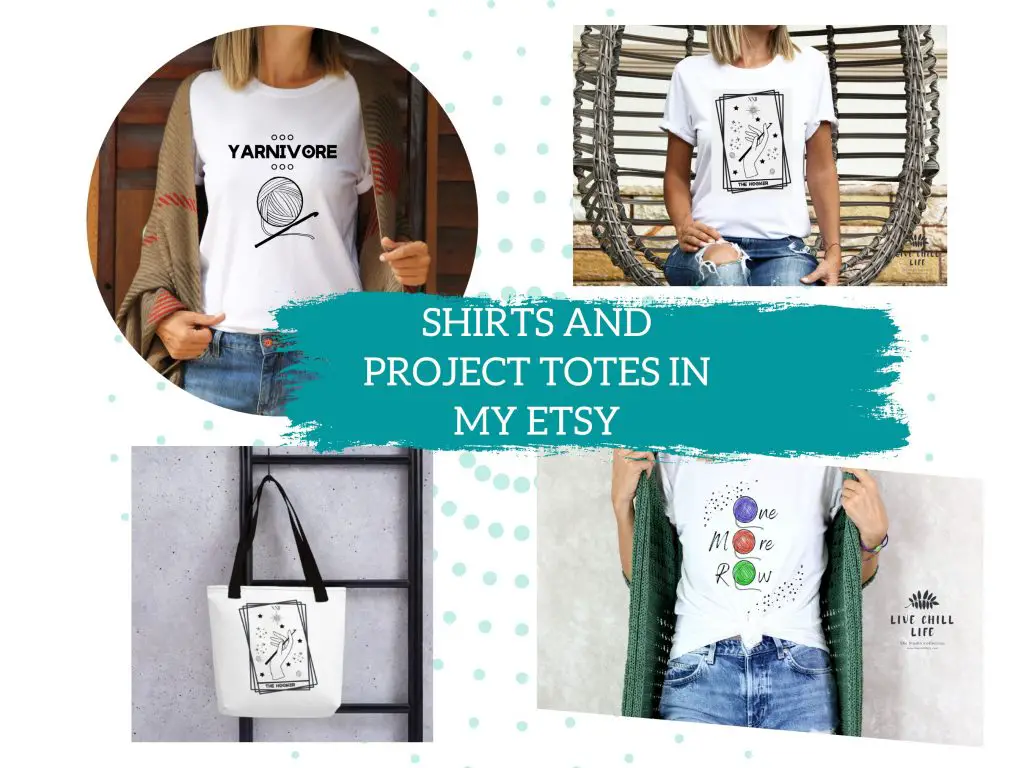 Lyocel warm weather yarn
Lyocel is cellulose most often from oak and birch trees. It has a great drape and is springy thanks to the plant pulp.  It is sustainable, absorbent, very strong when wet or dry, and tends to resist wrinkles. This yarn type has a reflective sheen giving an elegant look to garments and a softness to shawls, blankets and other handmade items that will have direct contact with the skin.
Lyocell brands:
I made a video reviewing it and you can see how much bounce, drape and swing this yarn will have depending on the stitch you create with it.
Crochet items you need for spring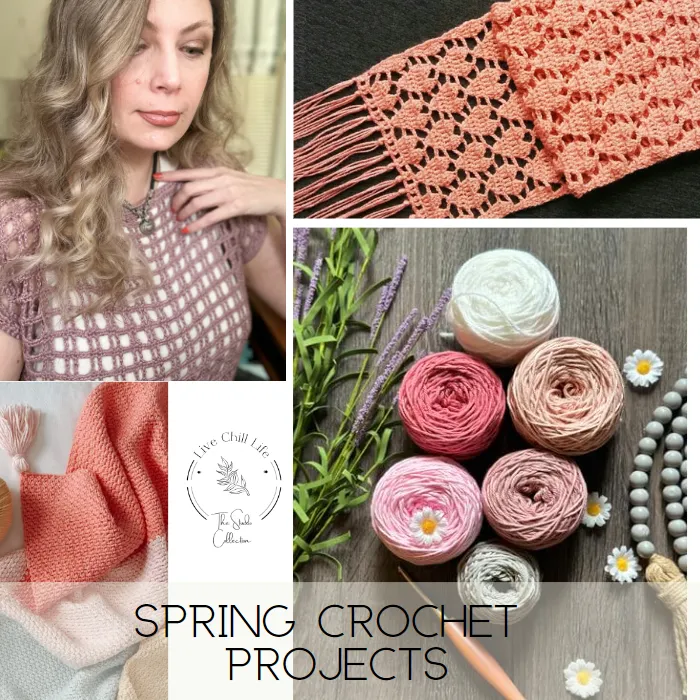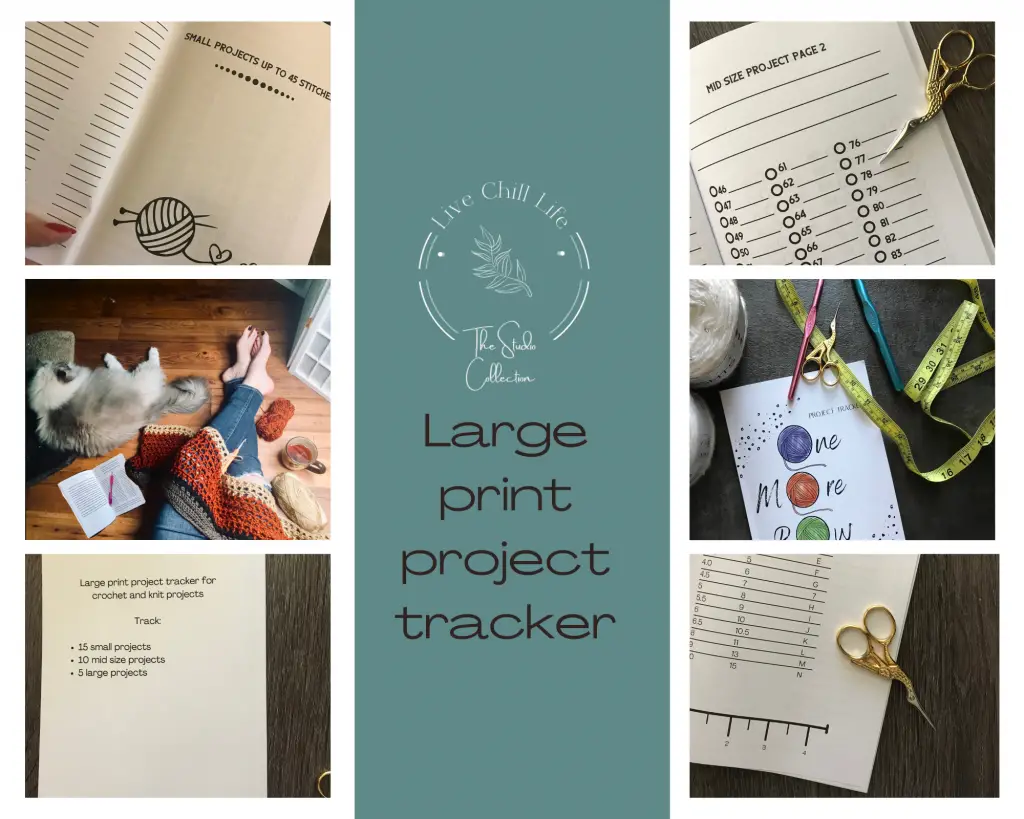 I designed project trackers! This is the large print version for tired eyes. So much easier than using apps, scraps of paper or a plain notebook.
Three project sizes, a handy ruler and hook guide inside the cover and plenty of rooms for notes in each pattern.
Buy it here.
Regular size print here.
I have had bad eyesight since age 18 so large print is a godsend when you can't see apps and dark yarn, let alone going from one to the other on a crochet-a-thon during a netflix binge.