We may earn money or products from the companies mentioned in this post. See the Affiliates and Disclosures page for more information.
How to crochet a chunky ribbed hat
This simple men's crochet hat pattern is perfect for beginner crocheters. With a few basic stitches and some basic tools, you can make a stylish and warm hat for the man in your life. This pattern is written for an adult man, but can easily be adjusted for any size head.
In this pattern I am making a ribbed crochet chunky crochet hat that is warm, soft and full of classic timeless style.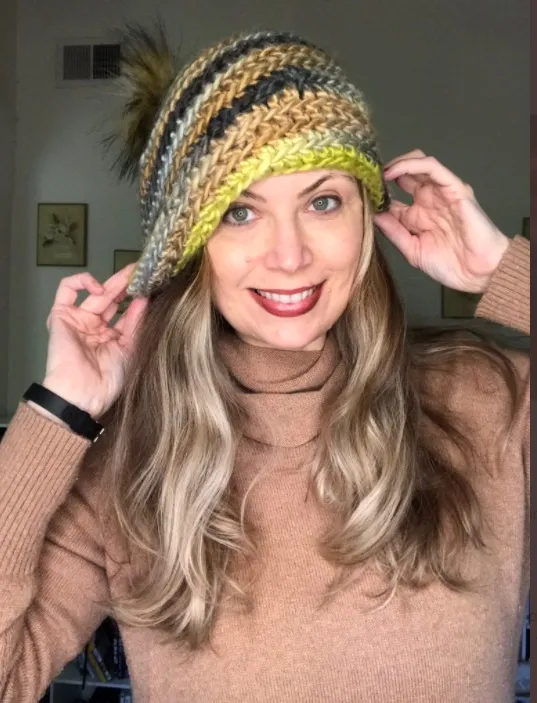 This style of beanie is streamlined at the top and minimizes the gathered bunchy look that can be a bit more feminine looking. A bunchy top looks great with fur pompom adornments but this style of hat is meant to look simple and clean with minimal bunching.
Bunchy and slouchy are two different styles. This pattern is a more streamlined beanie style using a chunky yarn for softness and really pronounced ribbing.
This steamlined top is accomplished by tapering the top portion with slip stitches. You may be accustomed to using a slip stitch to join a round without adding bulk or height and that same concept is used here. Slip stitches are still stitches.
Video at end of post
Materials for men's chunky ribbed crochet hat (unisex design)
category 5 yarn- find size on the yarn label) 140-160 yards depending on brand . Yarn shown is I love this chunky yarn in French Blue
6.5 mm crochet hook
Tapestry needle
Scissors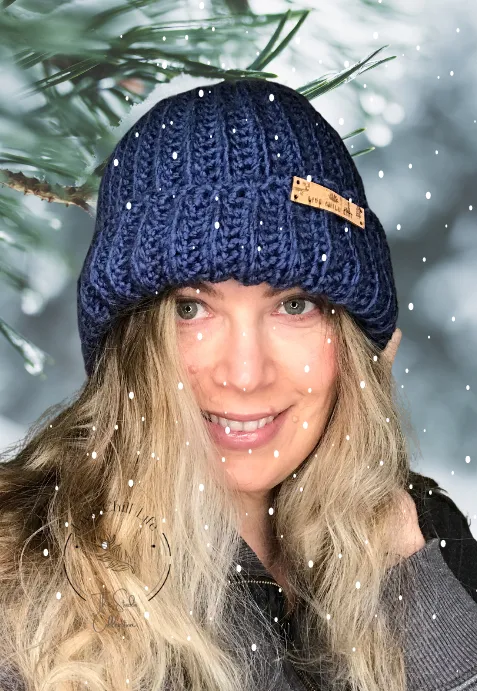 Terms:
Scblo- single crochet back loop only
ch- chain
sc- single crochet
Gauge: 4″ = 13 st x 14 rows
Finished hat should measure 12″ (from top of head to brim) x 19-22″ wide based on head size and how stretchy your yarn is.
Ch 45.
In second ch from hook sc to end of row. Ch 1 turn (check that row one measures approximately 12″ or 33 cm). If you're measurement is a bit off or if you crochet tight go up a hook size.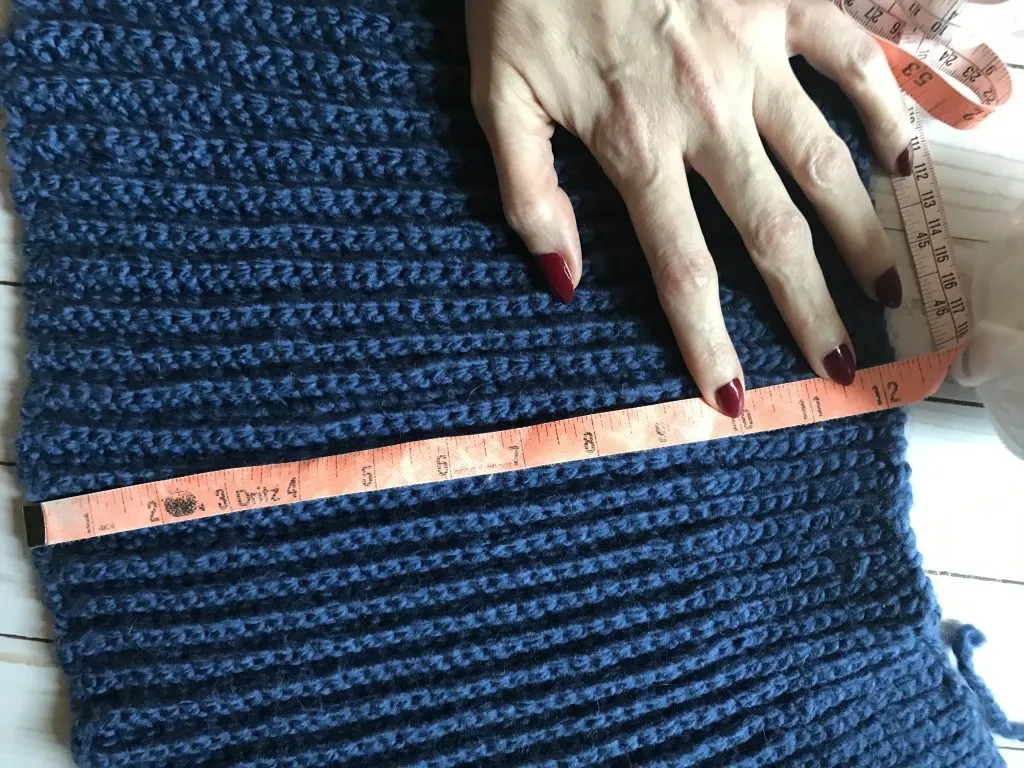 Hat will measure 12″ from top to bottom
Row 2: sc first st. SCblo 33 sts. Slip stitch last 10 sts. Make sure you pull up your yarn fully and keep stitch loose before slipping the stitches or else the stitches will be too tight to work in and the hat will become lopsided.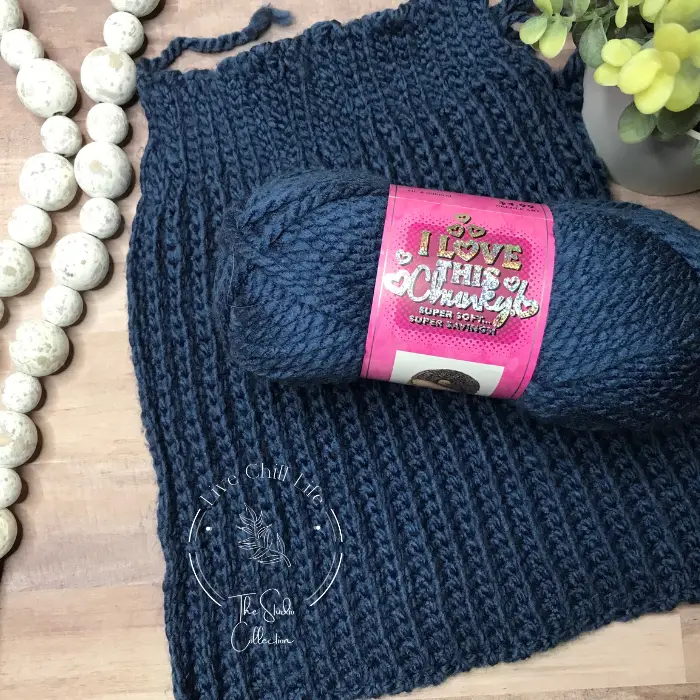 Row 3: ch 1, slip stitch first 10. SCblo until one st remains. sc last stitch.
Repeat row 2 & 3 sequence until your piece measures 19-22 inches/ 48-54 cms or size to accommodate head. The fit should be secure but not tight. Finish with a row 3.
Different yarns will have a different amount of stretch. The yarn I used isn't very stretchy so I am making it the full 22″ plus one extra row to allow for the seaming.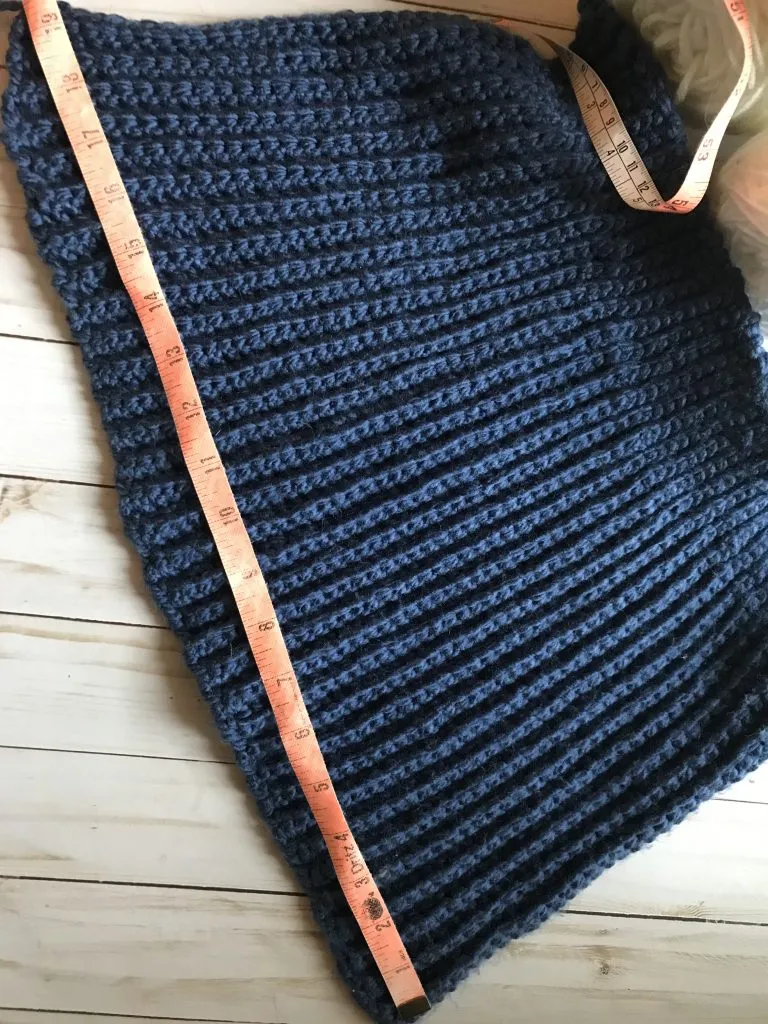 Finished hat should measure 19-22″ based on head measurement
Optional: Sc around bottom edge. Note that this will decrease how much the brim will stretch and will be snug when brim is turned up.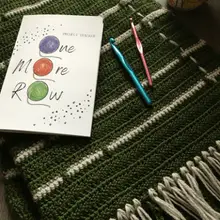 Finishing men's crochet ribbed hat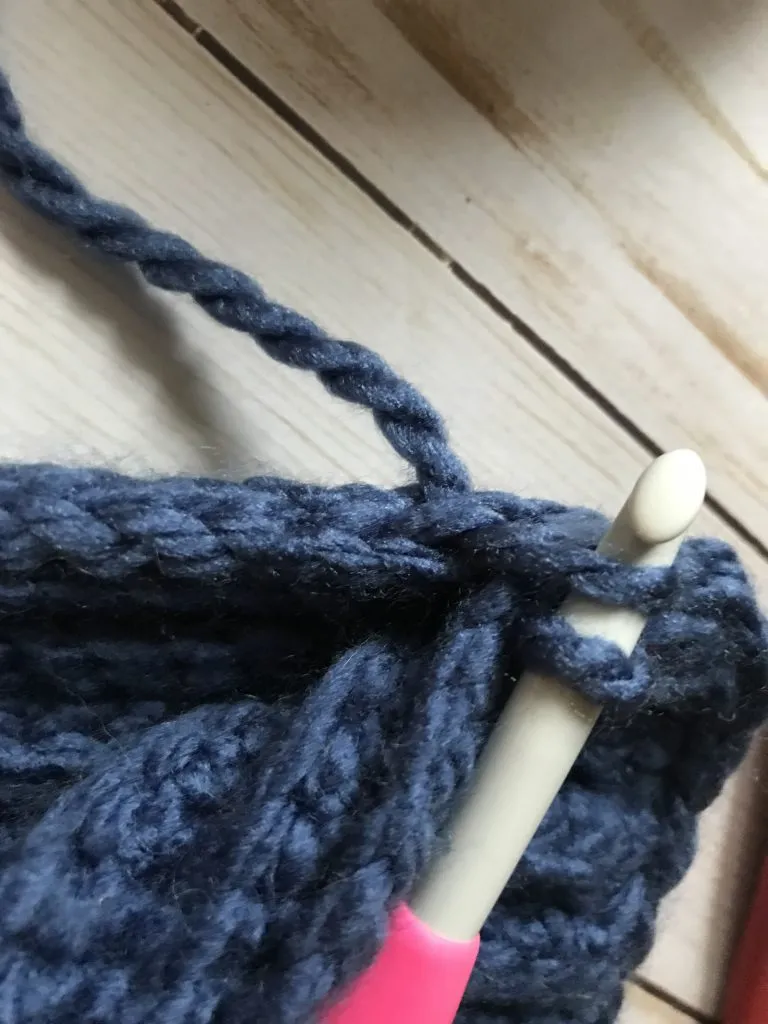 Turn to wrong side (both sides will look the same but you may prefer one side to face outward). Line up side edges.
Using same hook, Insert the hook underneath the chain of the first row of the fabric that is closest to you and through the back loop on the other side, yarn over and pull it through both loops and stitch on the hook. Continue to slip stitch those two edges together till the last top stitch. Cut a long tail (I used a 20 inch tail). Thread the tail into a tapestry needle.
Insert needle back and forth around the top, then pull the yarn tight to close hole. Fasten off and weave in ends.
T-shirts and project totes for crocheters available in my Etsy shop!