Ads allow content creators to provide free useful and compelling content to the public. We may earn money or products from the companies mentioned in this post. See the Affiliates and Disclosures page for more information.
Crochet projects for men's gifts
If you're looking for crochet gifts for men that aren't more hats, this list is for you!
Are you tired of giving the same old generic gifts to the men in your life? Do you want to surprise them with something unique and thoughtful? Look no further! In this collection of crochet gifts for men, we will explore a variety of crochet gifts that are perfect for the men in your life.
Table of Contents
1. Crochet men's pullover
This beautiful crochet men's pullover looks masculine and polished. Any man would be thrilled to wear it. Consider an ultra soft yarn that feels good against the skin so your gift recipient will be sure to wear it at every opportunity!
See the crochet men's pullover pattern.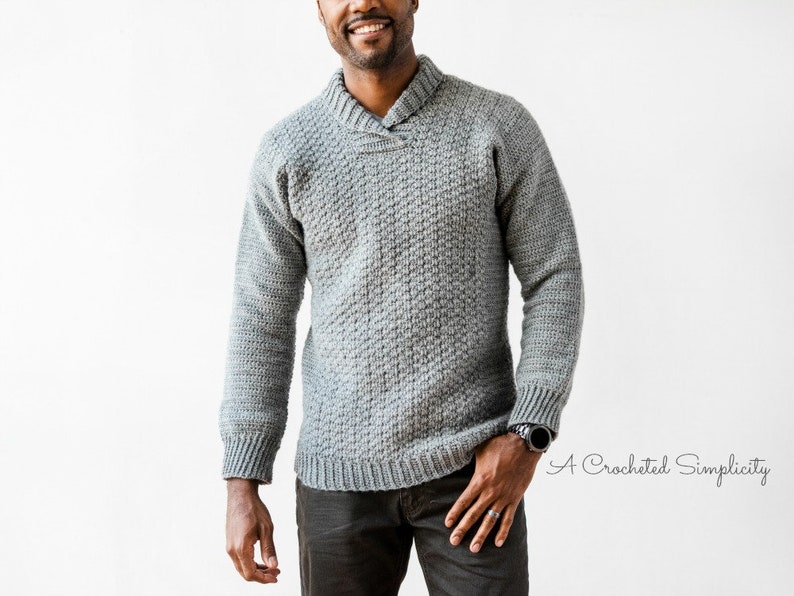 2. Crochet men's chunky ribbed hat
One of many great gifts to crochet for men is the classic beanie hat.
This classic wide ribbed chunky hat is a great gift for men of all ages. Soft and stretchy this crochet hat is a go to during cold months.
See the free pattern for a men's chunky crochet ribbed hat. It's beginner friendly! What is your crochet skill level? See the chart.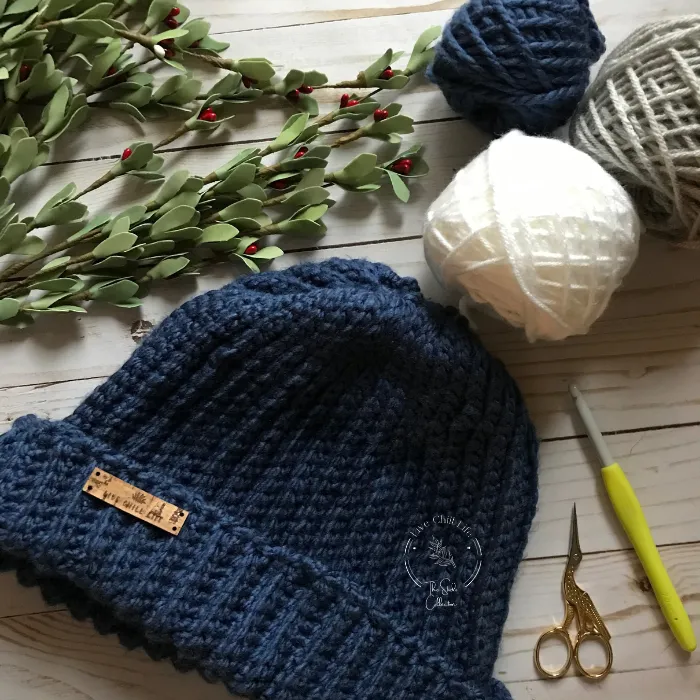 3. Crochet slippers for men
Slippers are a welcome crochet gift for men! Since I started to crochet footwear I can say every pair of socks and slippers have a special place in my heart. They feel nothing like anything commercially made.
Soft and not too snug it's like a blanket for each of your feet.
To make slippers non skid I have a few options!
Check out my project trackers!
Check off style tracking with room for a note on each row.
Large print and regular print available. Large print is great for tired eyes.
Sections for small, medium and large projects so you don't waste any pages.
See the Shop my Books section.
4. Crochet men's cardigan pattern
A beautiful intricate cable men's crochet cardigan is an elegant, classic and masculine gift.
It uses worsted weight yarn so it works up more quickly than you may expect!
Check out the temescal cardigan pattern
5. Crochet golf club covers
Is your gift recipient a golfer? Why not give some love and support for his favorite sport and pastime?
Colorful golf club socks will be a welcome gift so he thinks of you every time he plays those 18 holes.
6. Crochet men's hoodie pattern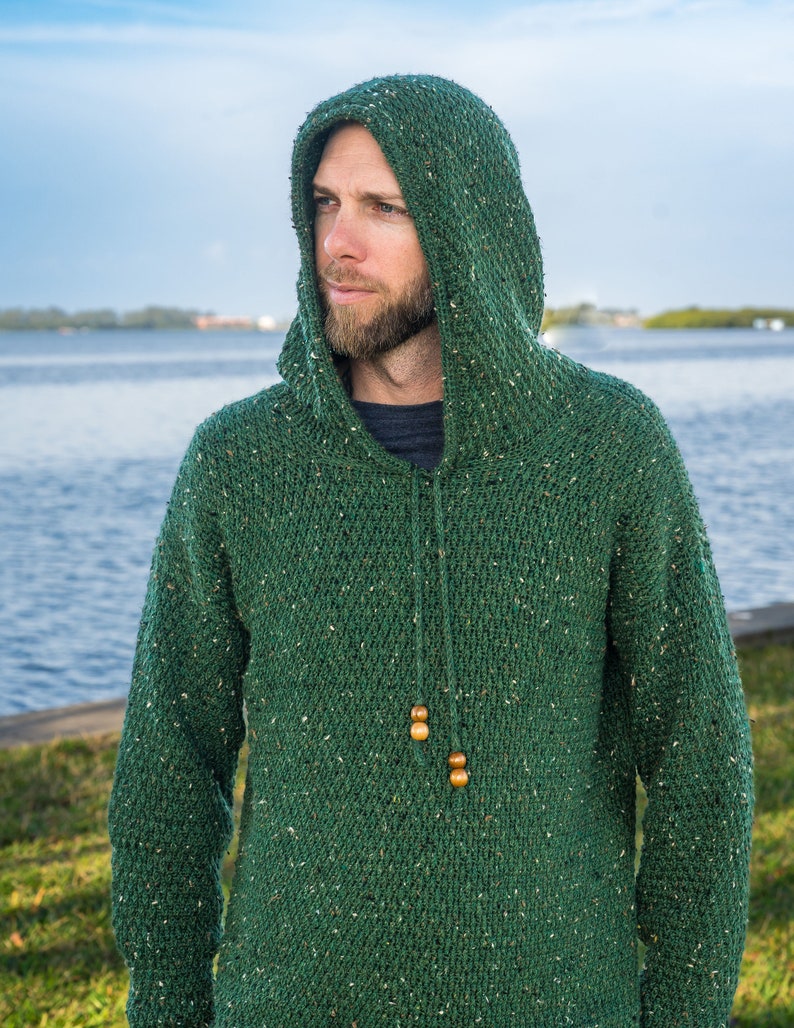 Hoodies are a popular garment for men. It's a wearable everyday casual look. A crocheted version can look a bit more polished with a well chosen yarn. I always recommend very soft yarns for garments worn against the skin or they can get passed over for softer options when getting dressed for the day.
This hoodie uses a fingering weight yarn which tend to drape well and feel soft in general.
Check out the crochet men's hoodie pattern.
7. Crochet men's gloves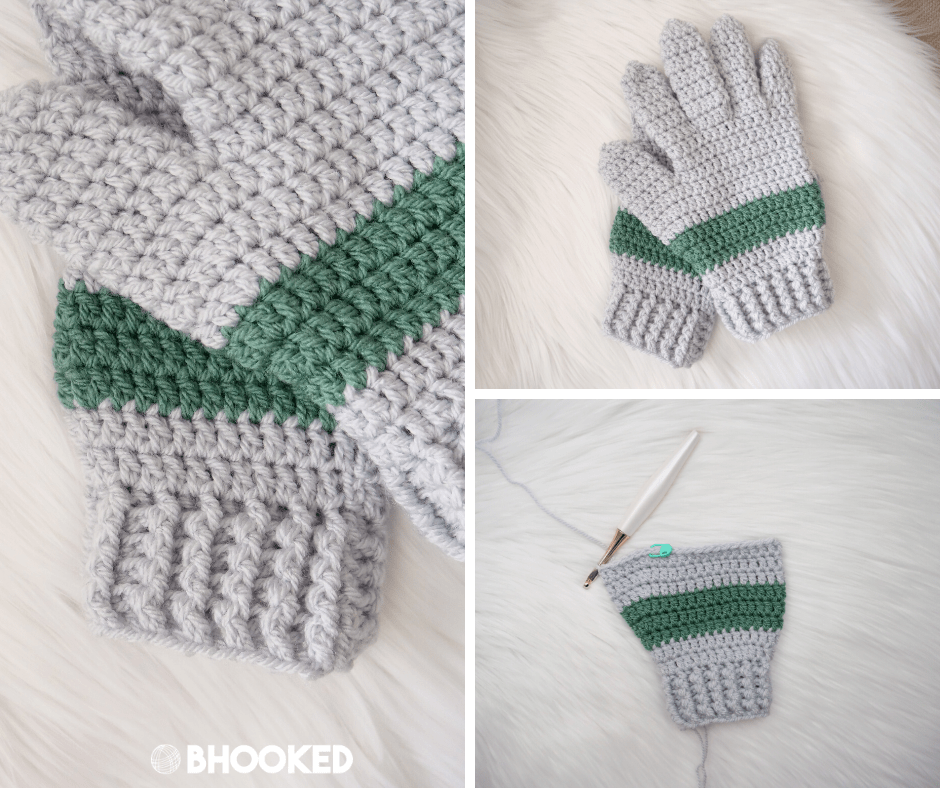 Nearly everyone can use gloves at least 2 months out of the year. Gloves become worn out and need replacing so a fresh pair (or two) of crochet gloves is such a great gift. You can customize for larger / longer hands when leather gloves can become difficult to fit.
A little tip for modern times, I leave a slit in the index fingers of my gloves to use technology without having to take my gloves off.
Check out the free men's crochet gloves pattern.
8. Crochet a special men's scarf
If you're going to gift a scarf, make it spectacular! This is not any ordinary scarf, it has style! Consider a simple hat in one of the same yarn colors to coordinate with it.
9. Crochet men's socks
As I mentioned with crochet slipper, crochet socks hold a special place in my comfort loving heart. They feel like a sweater for your feet. Cozy and wrapped in love without being tight or binding.
This free sock pattern is intermediate skill level but sock making is a good skill for every crocheter to have.
This is an especially thoughtful gift if your man in question has unusually long or wide feet and has trouble finding things that fit well.
10. Crochet sofa (or walker) caddy
If your man is a senior or a tv lover, this sofa caddy can hold magazines, remotes, reading glasses and more! It also fits on a walker or wheelchair back to keep important things handy (inhaler, tissues, lotion, glucose monitor, etc) in a secure way.