Ads allow content creators to provide free useful and compelling content to the public. We may earn money or products from the companies mentioned in this post. See the Affiliates and Disclosures page for more information.
How to make slippers nonslip
We love sweaters for our feet but in tile and wood-floored households they can be dangerous for walking around in!

To make your crochet or knit slippers safer and more slip-resistant, there are three effective methods you can use to create nonslip soles. These methods will help prevent accidents and provide better traction on smooth surfaces.
10 Thoughtful crochet gifts for men
These three nonslip slipper soles ideas will make your steps safe.

Crochet slippers are great gifts that work up quickly for our friends and family but there is worry, especially with children and seniors that they may slip in them-let's look at the methods to prevent that by making slippers nonslip.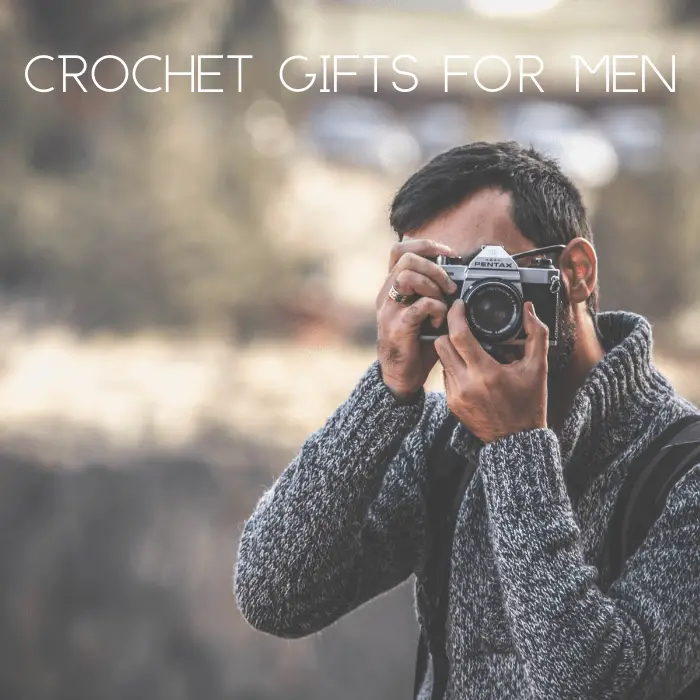 Table of Contents
Making a pair for a new mom is a great idea so she is comfortable and cozy while up with long nights and ensuring those slippers keep her steady on her tired feet is a must.
Fear not, I have some solutions to make sure your newly crocheted or knitted slipper projects (or adding them to existing crochet slippers) have a no slip sole on the bottom of the slippers, and you can pick which one is best for you.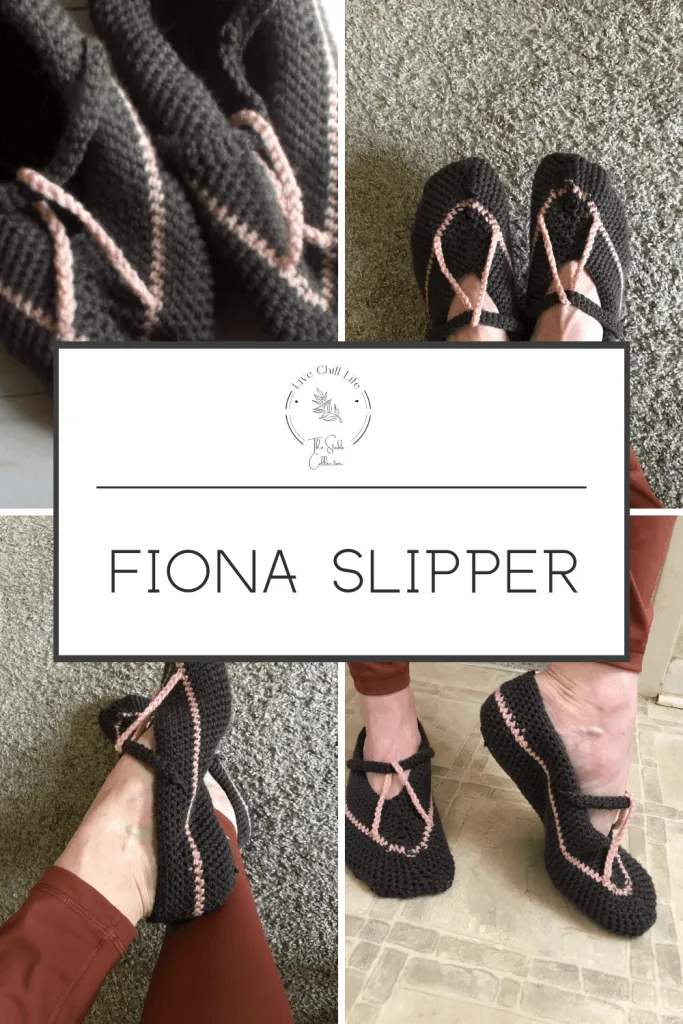 Let me show you the pros and cons of each option.
How to make nonslip slipper soles easily
Highest price option:
Leather crochet shoe soles
This is the optimal choice for your slipper bottoms but it's also the most expensive and labor intensive. If you do not have scrap leather (or faux leather) laying around or picked up at a thrift store (an old jacket or handbag) you can buy a square at a craft store that looks like this: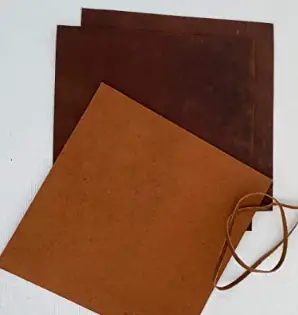 The leather squares range in price but expect to pay $12 or more for a square. The new leather will also be stiff and bit more challenging to work with but softens right up as you wash and wear you soled slippers.
You need a leather tool or method to punch holes for seaming. Leather or suede cord is best to secure you soles but you can use yarn. If you can, try using a hammer and nail that is wide enough to allow the leather or suede cord to go through. Put your leather against a board so it isn't damaging anything when it comes out on the other side when using the hammer and nail method to make holes. I have even seen people use a tree or firewood if no board is handy.
Dollar Tree has faux leather in the craft section too!
See the Fiona crochet slipper pattern.
Most practical option:
Nonslip shoe pads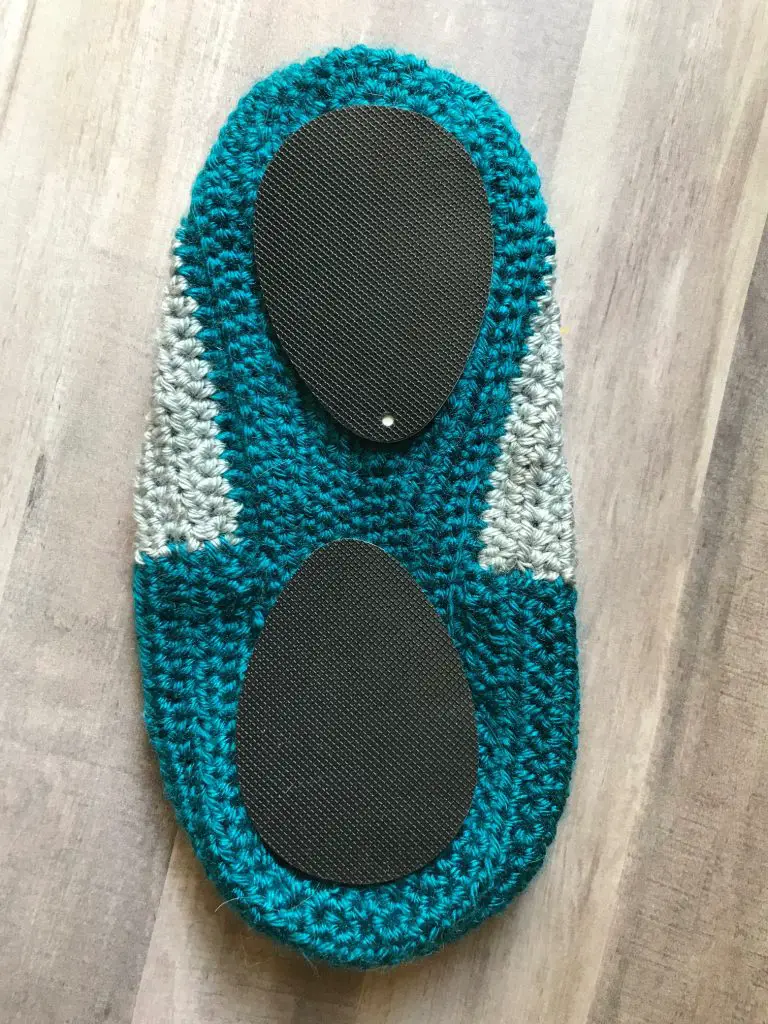 These preformed inexpensive thin grippy bottoms attach easily after you have punched holes in them. Remove the adhesive backing so the paper isn't a worry after washing and secure them to your crochet slippers with tapestry needle and yarn.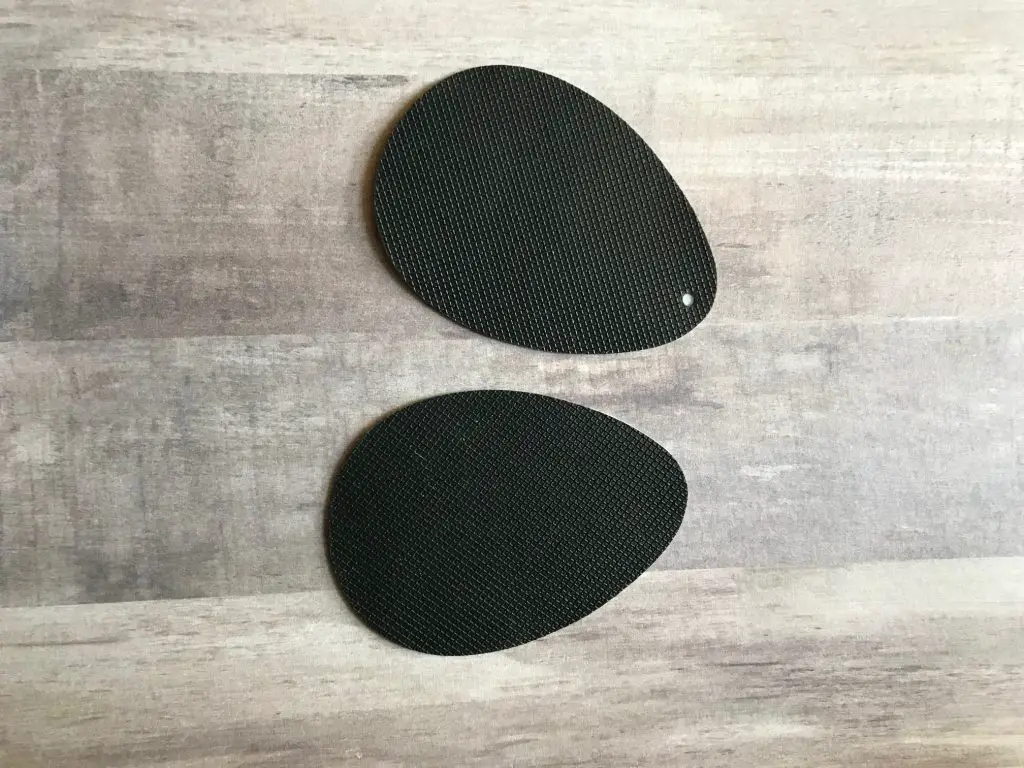 Link to buy preformed shoe soles is here if you can't find them locally. (other colors are available)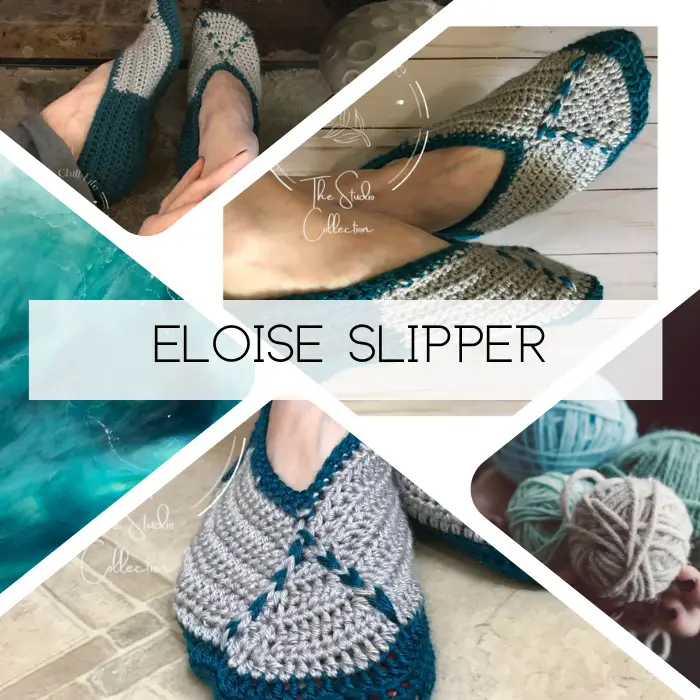 Most budget friendly:
Non adhesive shelf liner to add grip to your crochet slipper shoe soles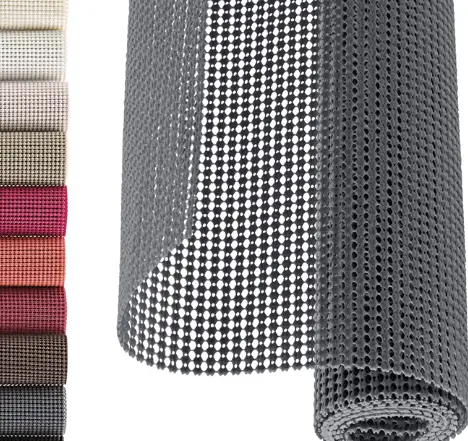 This is an easy inexpensive option to put some traction on your soles. A yarned up tapestry needle will work right through the material and it's very easy to cut into the shape you want. It may have to be replaced over time but you will have the roll handy if and when the day comes.
It comes in colors that are common in crochet slippers like tan, mocha, grey and black.
Find different colors of grip shelf liner (I only have white in my local store). I have seen it in the dollar store and Walmart as well if you have a location convenient to you.
Check out my project trackers!
Check off style tracking with room for a note on each row.
Large print and regular print available. Large print is great for tired eyes.
Sections for small, medium and large projects so you don't waste any pages.
See the Shop my Books section.
By using any of these three methods, you can easily transform your crochet or knit slippers into nonslip footwear, ensuring safety and stability while walking on smooth surfaces.
Video tutorial of nonslip slipper sole methods