Ads allow content creators to provide free useful and compelling content to the public. We may earn money or products from the companies mentioned in this post. See the Affiliates and Disclosures page in the top menu of this website for detailed information.
What you can make with one skein crochet project
Looking to bust your stash and work up a one skein crochet project that you can use or gift? I have ideas for you. 10 free crochet one skein project pattern to work up as gifts or for yourself.
Small projects that use 200 yards or less are generally considered a one skein projects, no to be confused with projects that use remnants.
Many project require multiple balls of yarn to make a complete items (think blankets, shawls, garments, etc) but one skein of yarn can make you so many useful things.
For some of these projects you can bring in some of your remnants to add visual interest but mainly this is focused on using just one skein of solid or self striping yarn. Don't be afraid to get a single skein of an odd color during an end of season sale. You will be able to use it!
Table of Contents
1. Crochet hat
Crochet hats are popular projects. They can be worked in the round or as a rectangle that is seamed together and gathered at the top.
This wide horizontal ribbed hat needs just under a full skein of yarn and works up fast.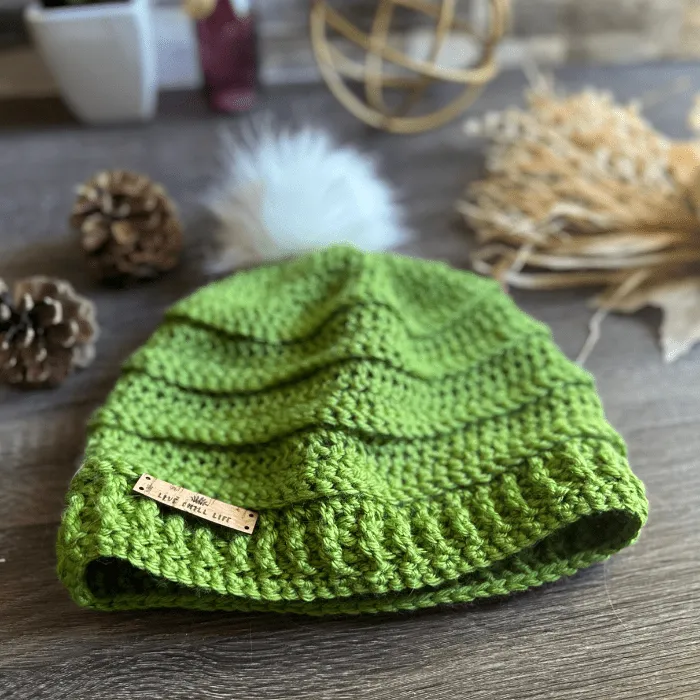 Or this one skein crochet slouch hat that can be made in only two hours!
Small amounts leftover can be used for this Arabella free crochet hat pattern that is accented with two colors of yarn.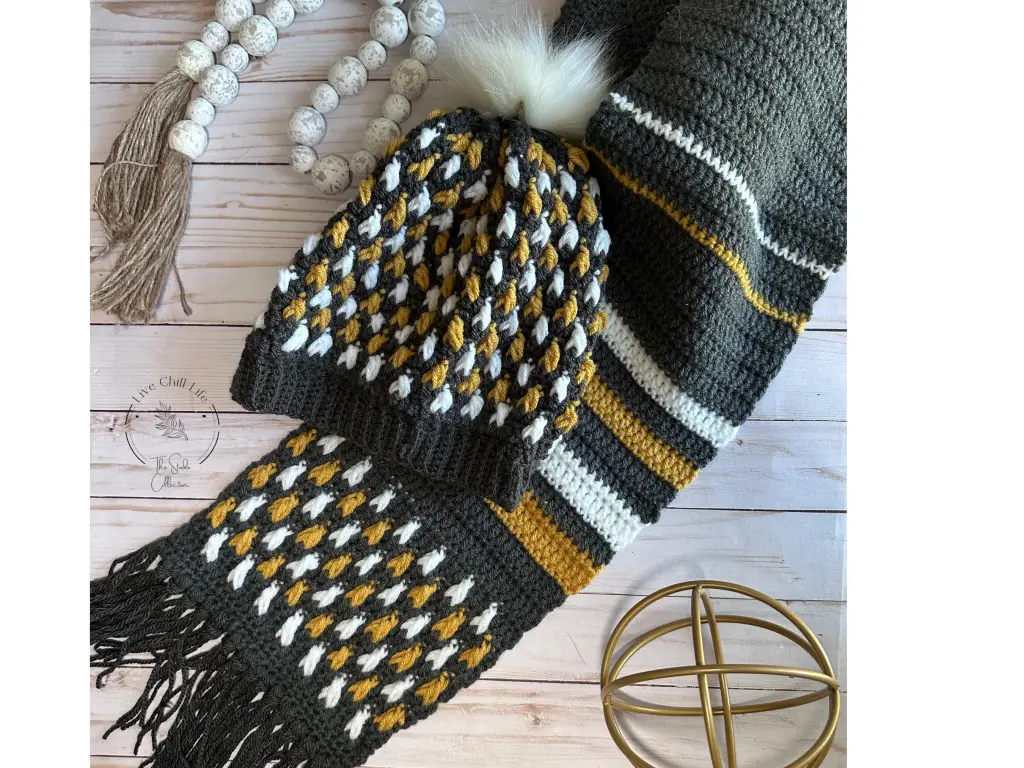 You may like How to Soften Acrylic Yarn
2. Crochet dishcloth pattern
One of my favorite crochet items because of how versatile they are , is the crochet dishcloth. I have many made up for use in the kitchen and beyond. See this crochet dishcloth free pattern to make your own crochet dishcloth this weekend.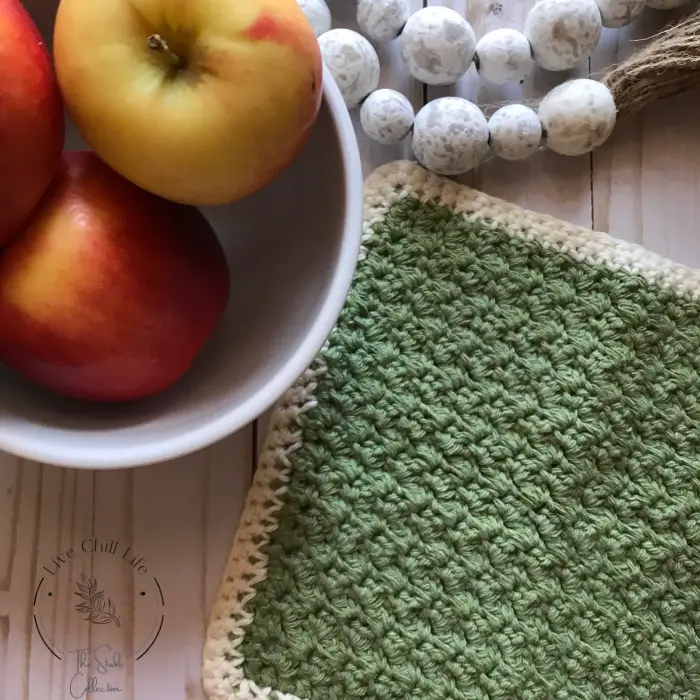 3. Crochet pumpkins
This project is a staple in every crocheters fall home decor items. There are many variations to pumpkin patterns but they all leave you with a finished fall home decor item. One skein can make multiple pumpkins depending on the sizes you chose.
Check out the free crochet fall fantasy crochet pumpkin pattern to crochet your own one skein pumpkins.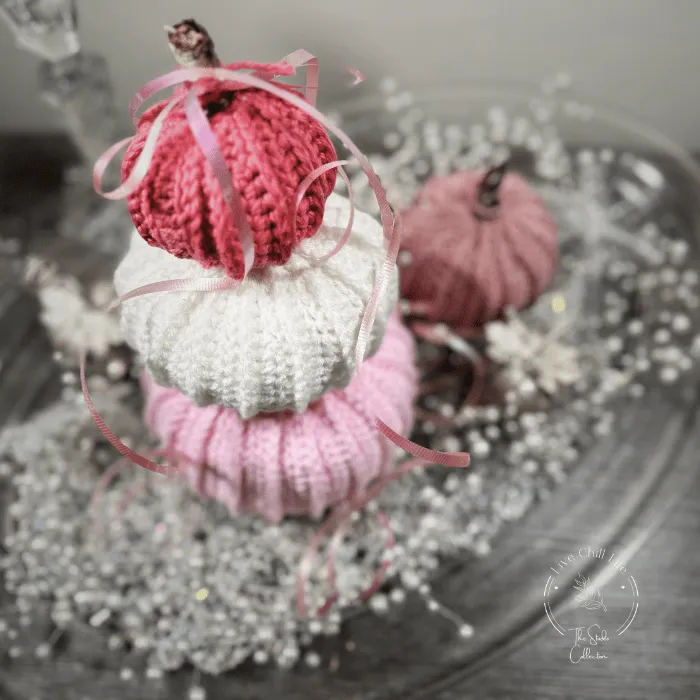 4. Crochet spa set
A useful set that happens to make a great gift. For this one skein crochet project you will want to use a soft cotton in your stash. The three piece set includes a headband, a bathcloth and facial cloth. Packaging ideas for this luxe waffle spa set are included in the post.
Check out the free crochet waffle spa set pattern.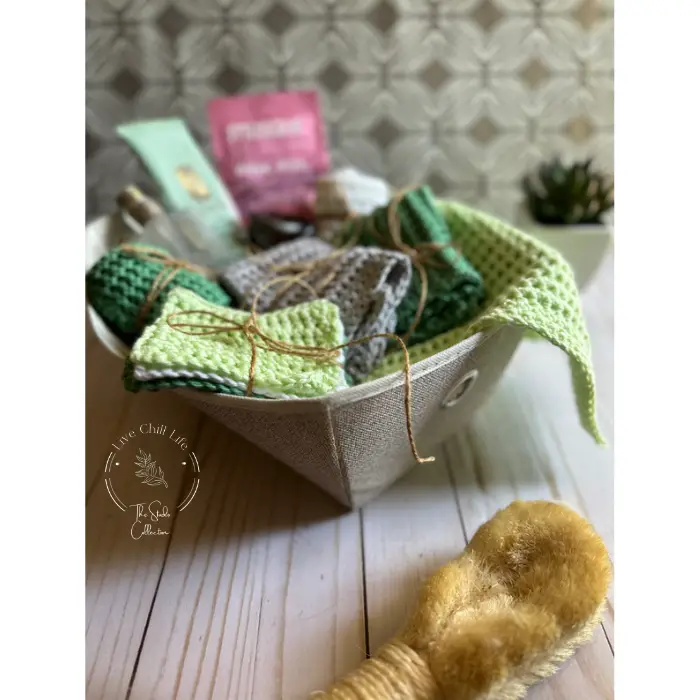 Check out my project trackers!
Check off style tracking with room for a note on each row.
Large print and regular print available. Large print is great for tired eyes.
Sections for small, medium and large projects so you don't waste any pages.
See the Shop my Books section.
5. Crochet Coasters
Quick and useful, crochet coasters can be made in a day using one skein of yarn. This pattern uses multiple colors but can look beautiful in one or two colors. (pull in some of that scrap yarn!)
See the harvest home crochet coasters free pattern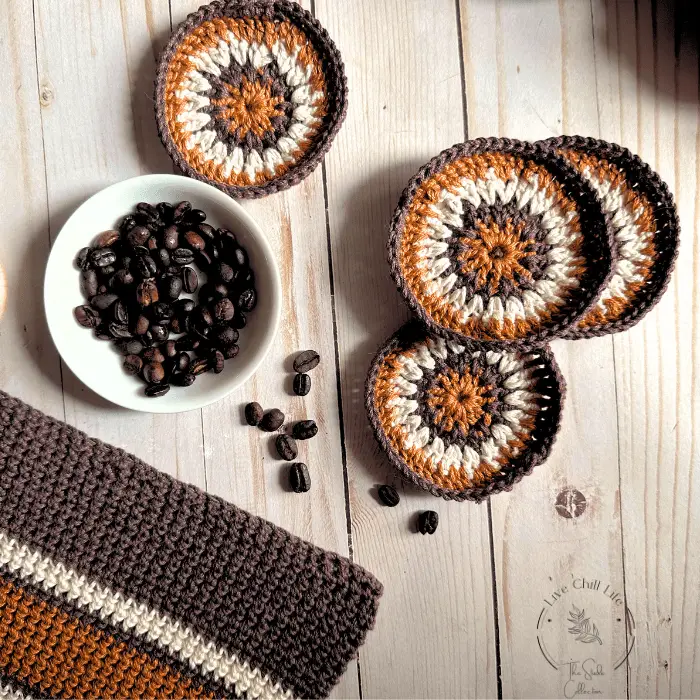 For a true solid color coaster these boho spiral coasters are a beautiful option. Check out the free pattern from For the Frills.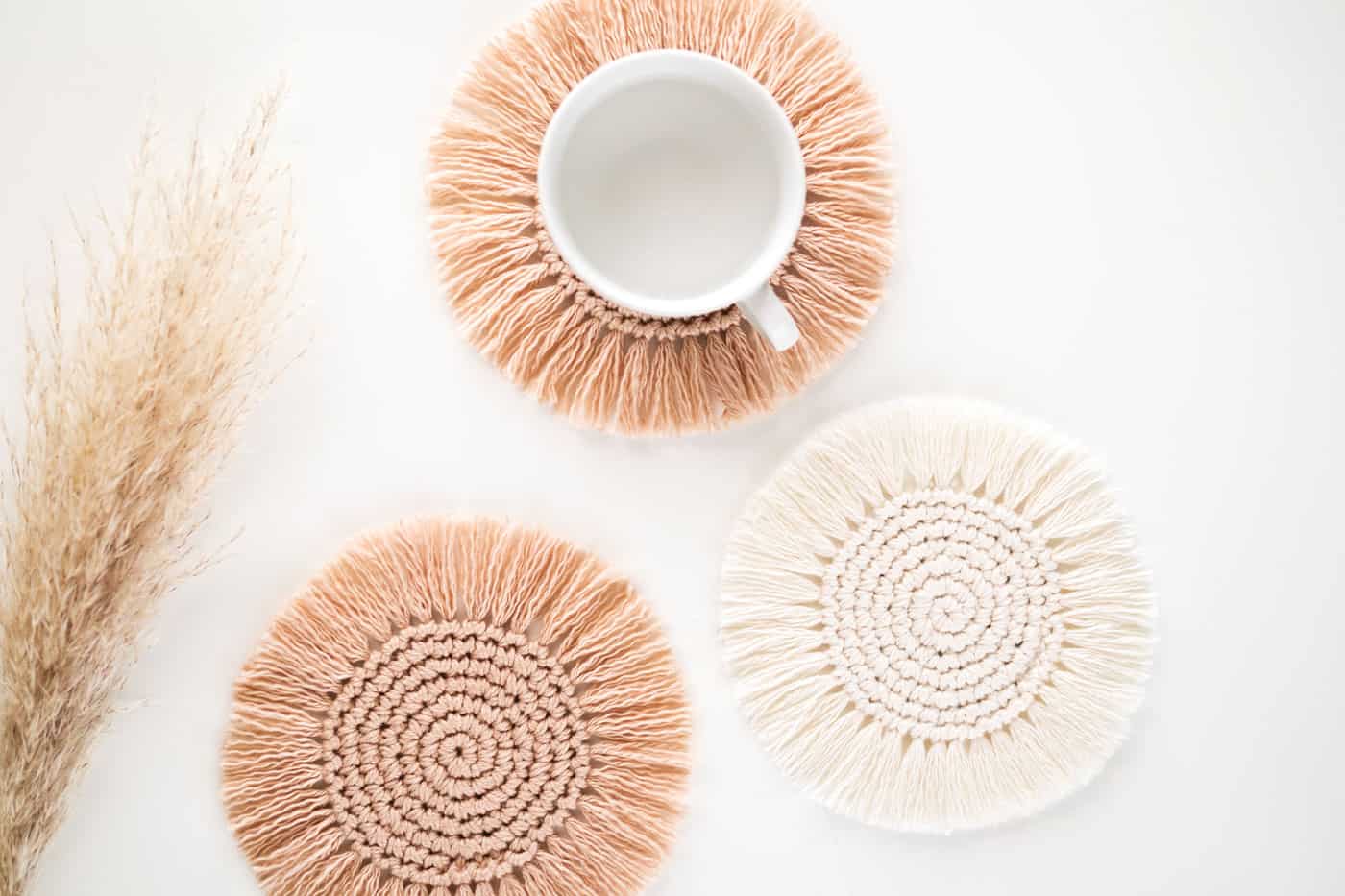 6. Crochet bookmarks
I love to make crochet bookmarks, especially when I am giving a book as a gift. When I gift a cookbook I give 3-5 bookmarks because upon first glance, there are so many recipes you want to go back and revisit. Make a set in one color or in multi colors bringing in some of the remnants in your stash.
These bookmarks use just 25 yards of category 3 yarn so you can whip up several to have on hand for yourself or gifting. Check out the crochet bookmark pattern.
7. Crochet potholders
The thermal stitch makes a heatsafe beautiful potholder. This pattern has you work the wood hook directly into the starting chain so it looks secure and substantial.
See the free thermal stitch potholder pattern.
The 7.5″ size uses just 115 yards of yarn.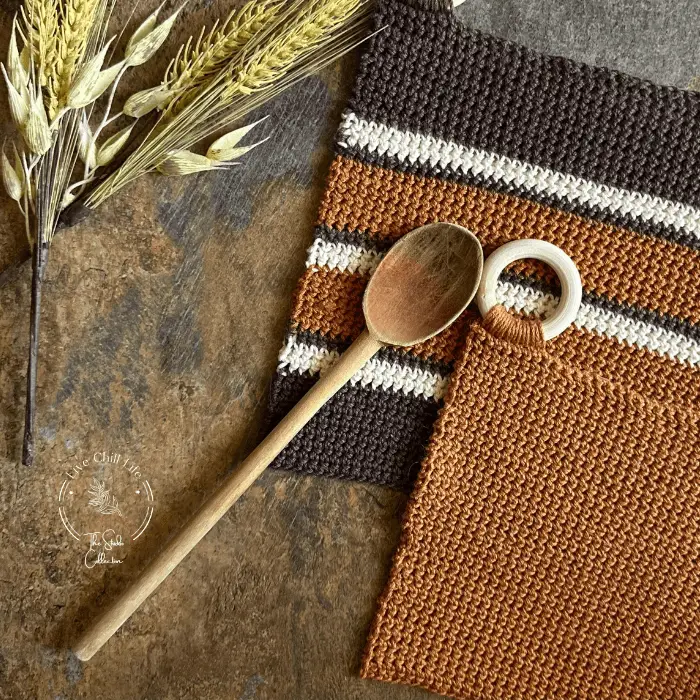 T-shirts and project totes for crocheters available in my Etsy shop!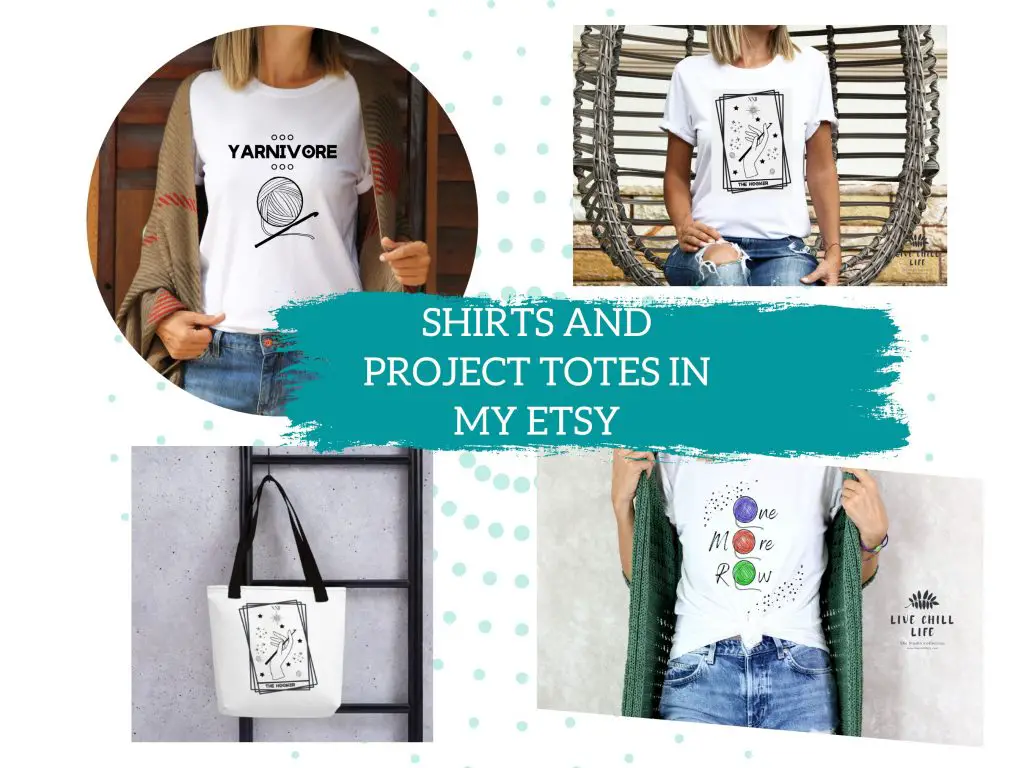 8. Crochet eyeglass or sunglasses case
A must have for anyone who has any type of eyeglasses, a protective case to slip your spectacles in. I have many many pairs of both vision correction and sunglasses and they all gather dust if I don't have them kept under cover.
Check out the free crochet eyeglass case pattern.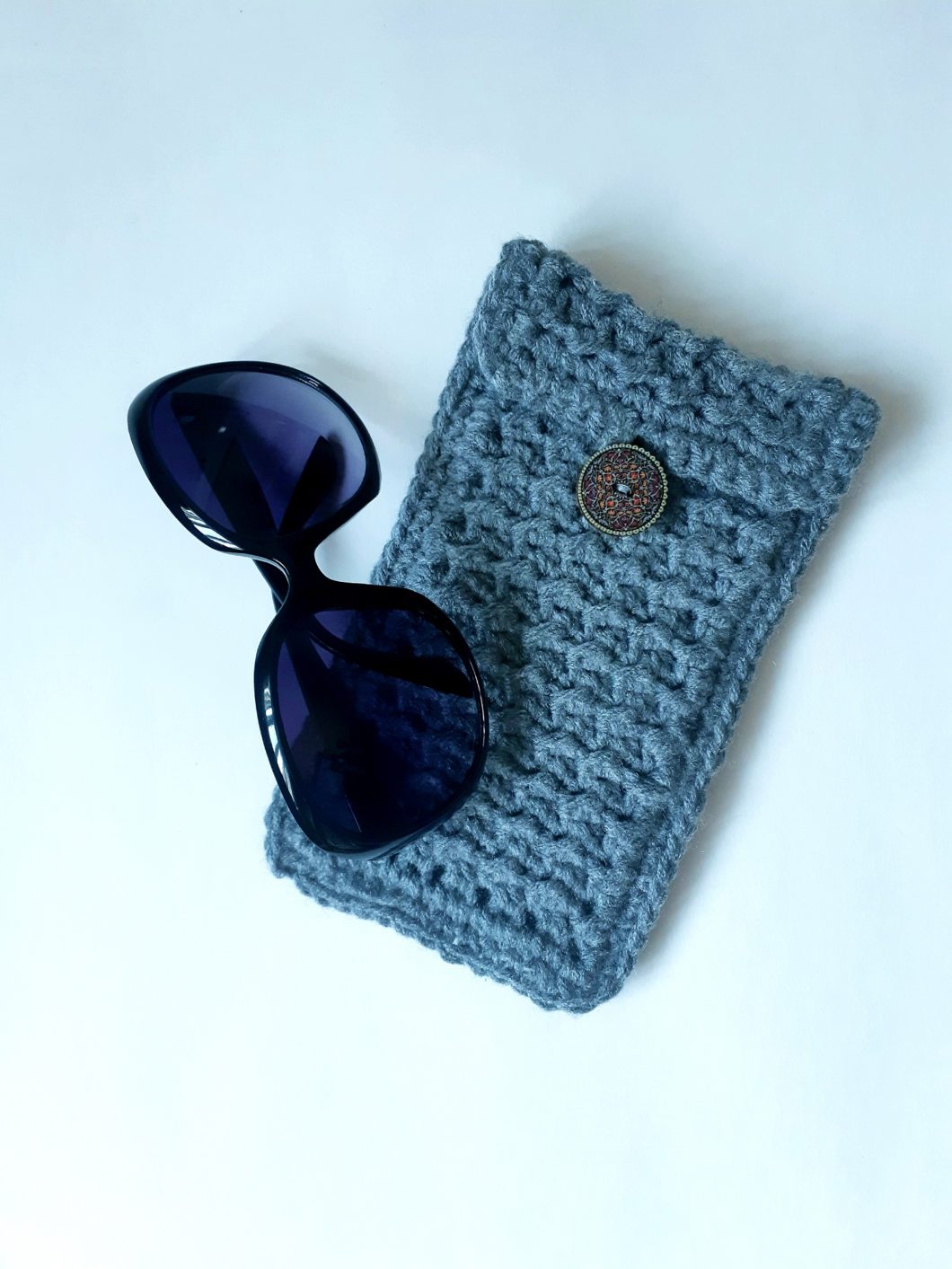 9.One skein crochet shawl
The classic crochet project – a shawl, can be made with one skein depending on the pattern, the stitch and finished size. This shawl is one that can be completed with a single skein of yarn.
Beautifully detailed and totally wearable (and giftable) you will want this one your project list.
See the free crochet shawl pattern.
10. Crochet phone or table stand
Perfect for when you're actively working projects and using your phone or tablet to display the pattern.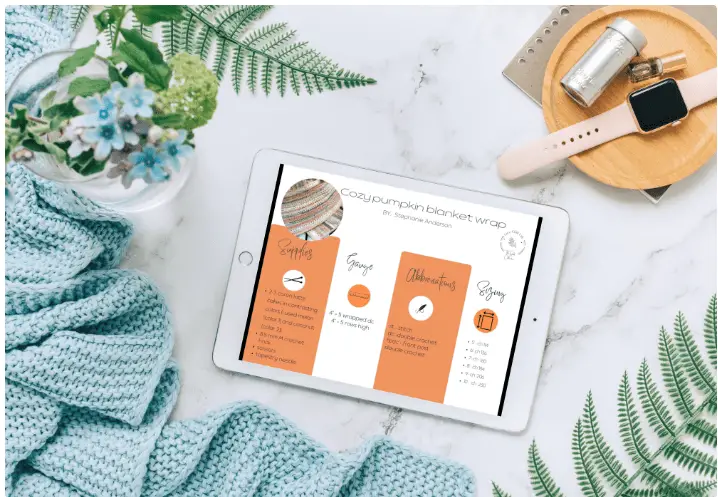 This one skein project can prop up your tools and electronic device with ease. Check out the free phone stand crochet pattern.