Ads allow content creators to provide free useful and compelling content to the public. We may earn money or products from the companies mentioned in this post. See the Affiliates and Disclosures page for more information.
Free women's crochet hat pattern – multi color
This crochet women's hat free pattern is big on style and has a matching scarf pattern!
It's easier than you might think especially with the crochet hat tutorial that will help you get the stitches just right.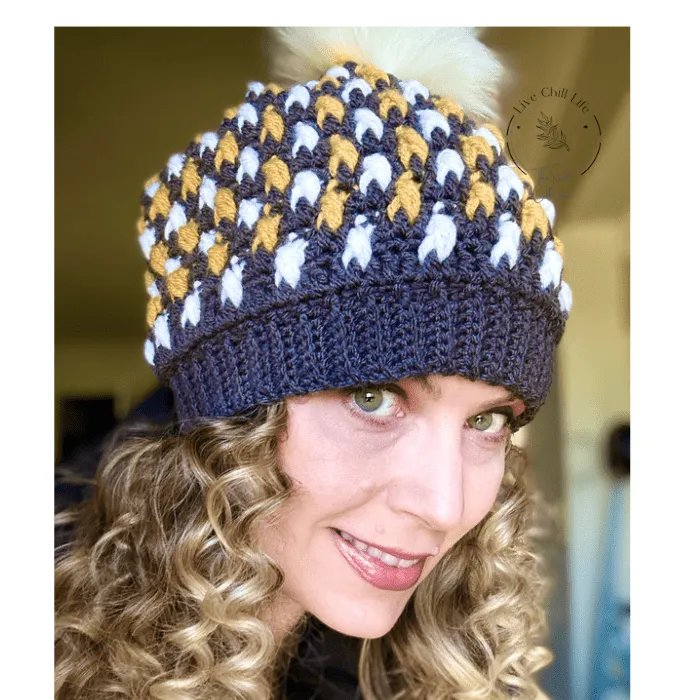 If you're a crochet winter hat addict chances are you don't have one that looks anything like this eye catching beanie.
Crochet beanies are fun and fast projects that make great gifts and add color and personality to sometimes dreary winter colors and weather.
Table of Contents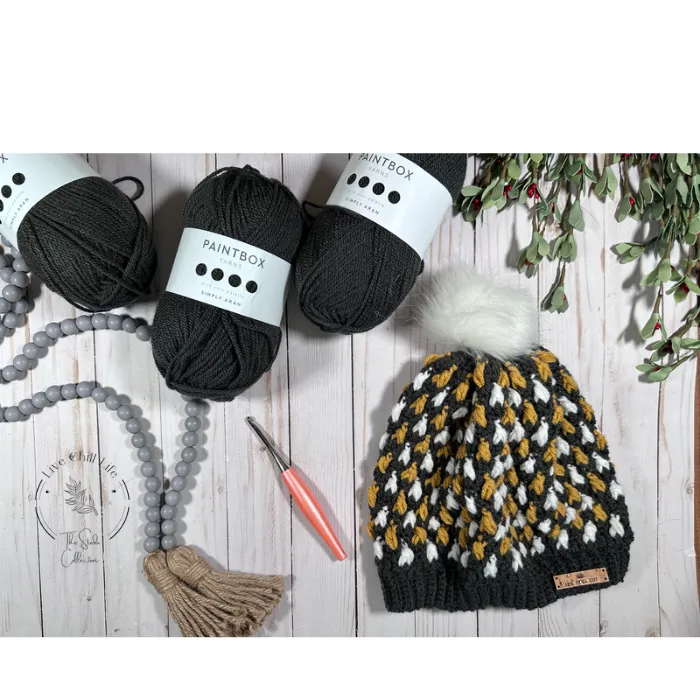 This crochet stitch repeat resembles the alpine stitch but it's not quite the same. It's a modified puff stitch working the double crochet stitch into the front post below. Once you get in your rhythm the hat will come together in a day or two depending how much time you have.
T-shirts and project totes for crocheters available in my Etsy shop!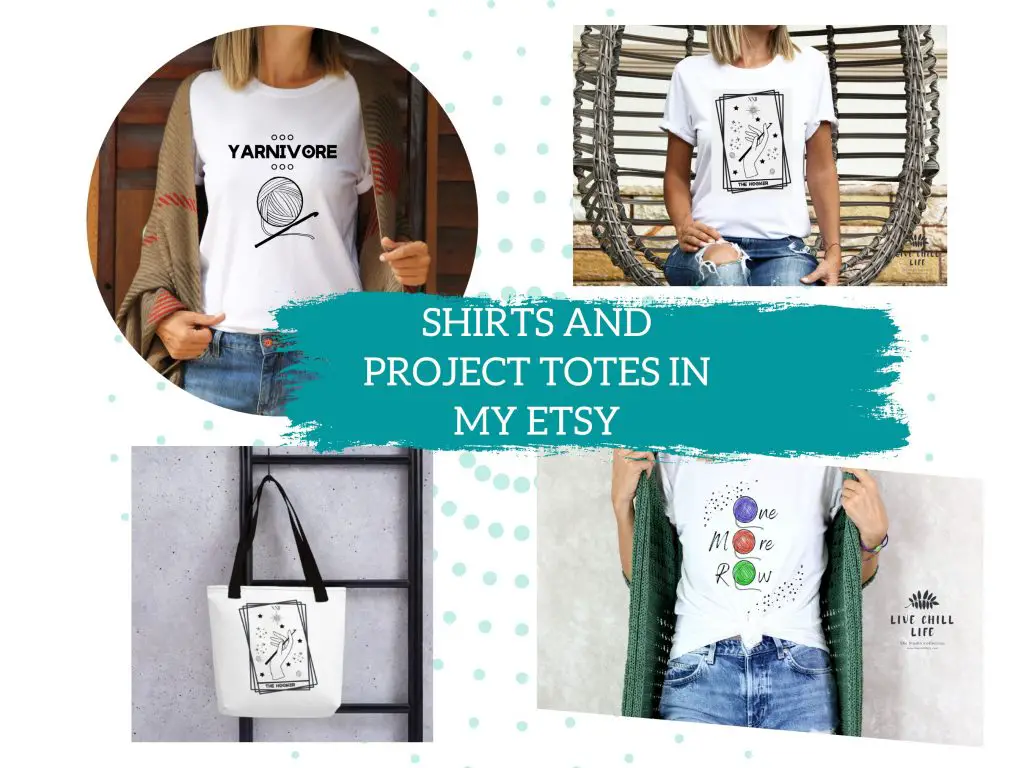 Arabella Crochet Hat Pattern
Skill level: Experienced beginner
5.5 mm and 4.5 mm crochet hooks
Category 4 yarn in main color and 1-2 accent colors (shown is paintbox simply aran in granite grey and accent colors (1) and (2) in mustard and white. 215 yards main color, 80 yards each accent color
tapestry needle
scissors
ruler or measuring tape
accent puff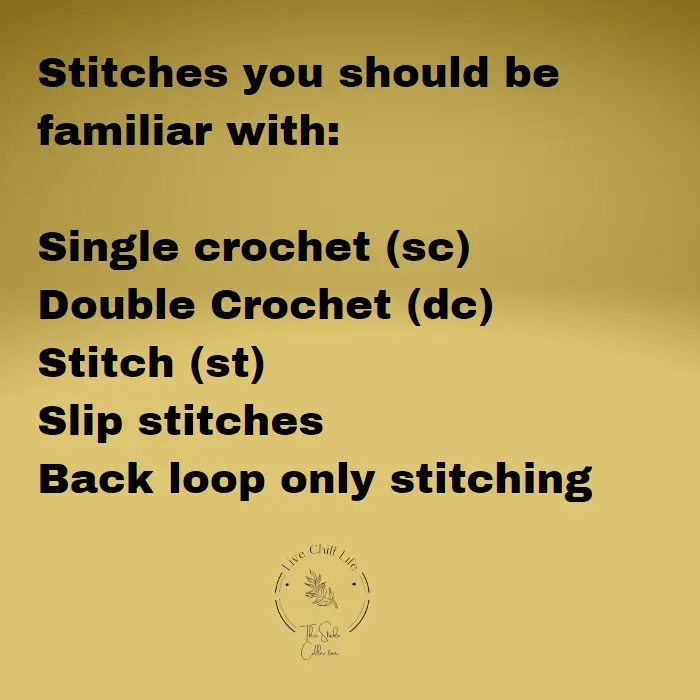 See information on the back loop only stitch (blo) in this post.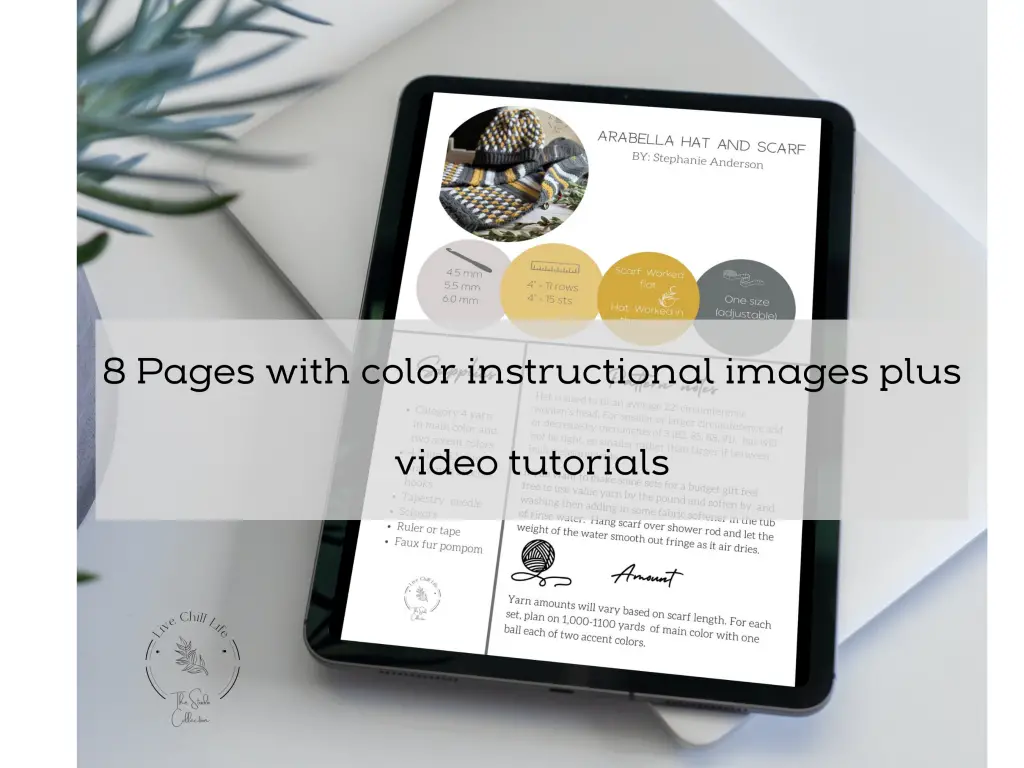 Ad free pdf pattern for hat and matching scarf
Use video tutorial at end of this post as a guide to follow the written pattern.
Using main color, Ch 85, keeping chain straight (see video tip) . This will make a 21″ circumference and the average women's head size is 22″.
For smaller or larger circumference add or decrease by increments of 3 (82, 85, 88, 91)
Slip to join round and all rounds. Drop yarn back when working a different color.
Round 1: sc around without twisting chain.
Round 2: ch 2 (does not count as stitch), dc around
Round 3: sc around
Round 4: ch 2 (does not count as stitch the rest of the rounds), dc 3 pulling up accent color 1 at end of third dc. Find corresponding post from round 2 (4th post),* yarn over and insert hook behind round 2 post and pull up a loop, pull up high, yarn over again and insert hook back into same post then yarn over and pull up aloop, yarn over again, pull through 4 loops, finish stitch by bringing in main color*. Continue to work the 3 dc, 1 accent stitch around. Cut accent color at end of round.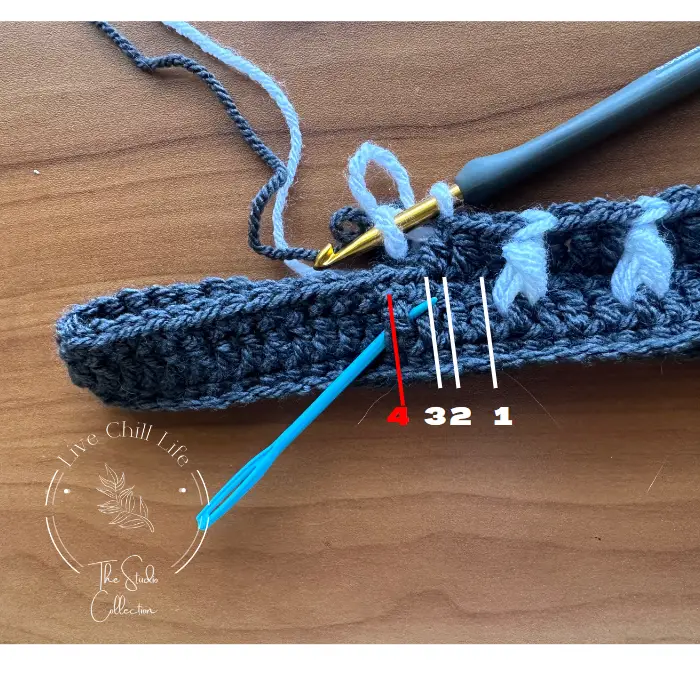 Round 5: sc around
Round 6: Ch 2, dc in first st bringing up accent color 2 to finish stitch. Then work accent stitch into 2nd post of the 3 posts in between accent stitches from round 4 so they are staggered.
You may also like the women's crochet hat with brim
Repeat rounds 3-6 until it is the hat height you'd like- 6.5″ – 8″ will likely be the range BEFORE adding the brim. Brim shown is 1.5″.
Finish top working two rounds of decrease single crochet, decreasing every third stitch on each round.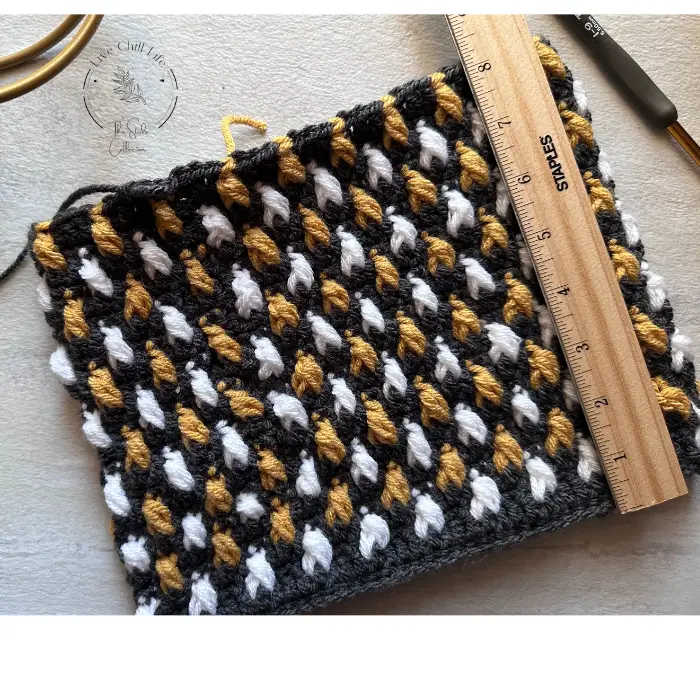 Turn inside out to secure ends by matching them up and knotting securely.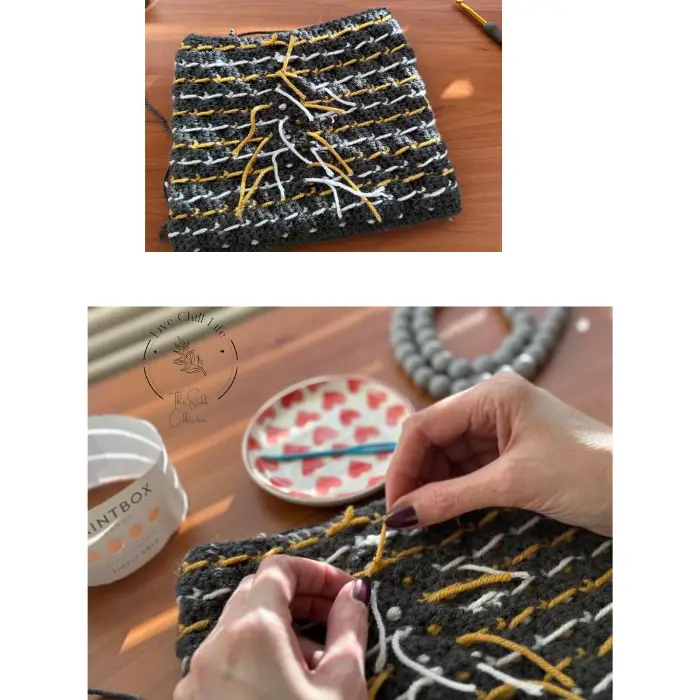 Crochet ribbed hat brim instructions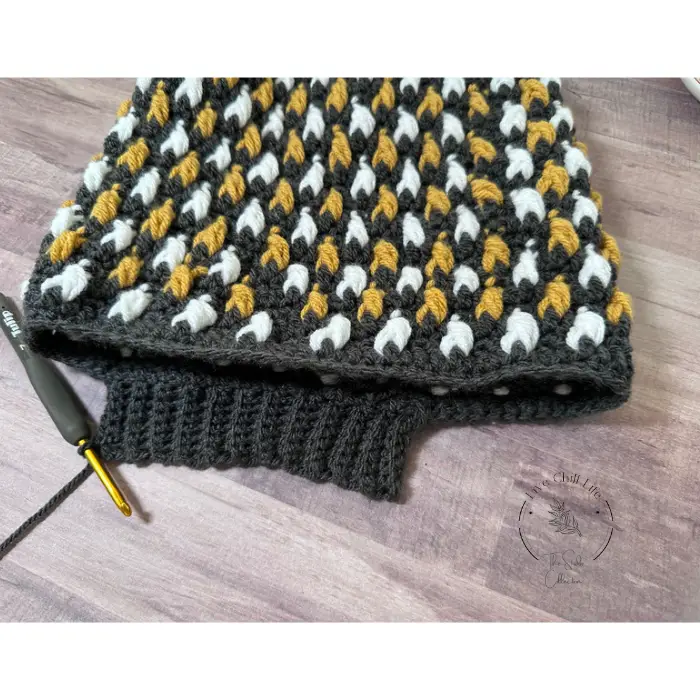 Using 4.5 mm hook, insert hook with a slip knot. Ch how many chains to equal the length of the brim you'd like. I used 8 chains to make a 1.5″ brim. Sc back loop only second chain from hook to top. Slip stitch two times into hat base . Turn hat, then sc back loop only back down to end. Ch 1, sc back loop only back up . Slip stitch twice into hat base.
Repeat around until no more room for slip stitching into base and work slip stitches to join brim. Slip back loop of working row into front loop of first row. Cut yarn, weave in end.
How to close a crochet hat
Now I will show you how to cinch a crochet hat.
Use a 24″ length of yarn, and with tapestry needle weave through every other stitch around top opening then cinch together. Work one end back and forth though gap then again to bring corners in creating a star shape at the top.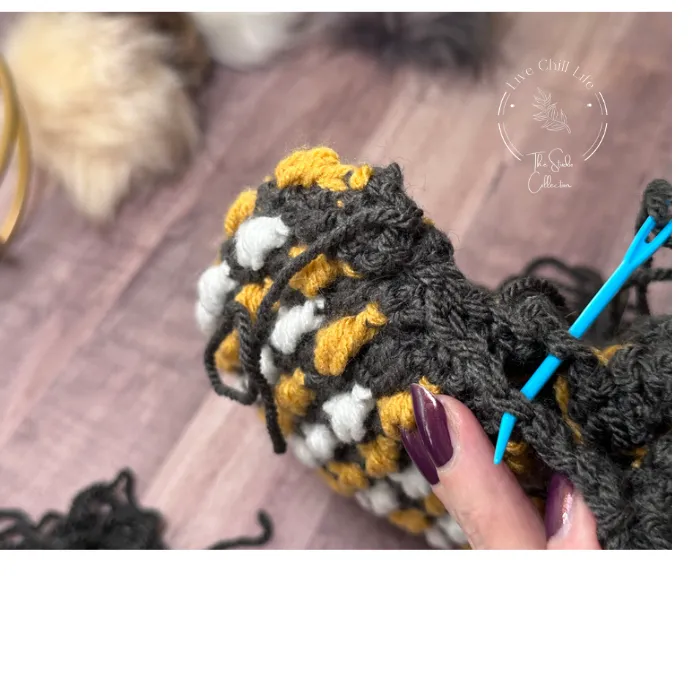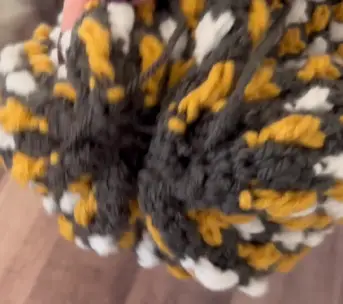 Finishing a crochet women's hat
Attach a faux fur pom pom to your hat to gild the lily!
I like these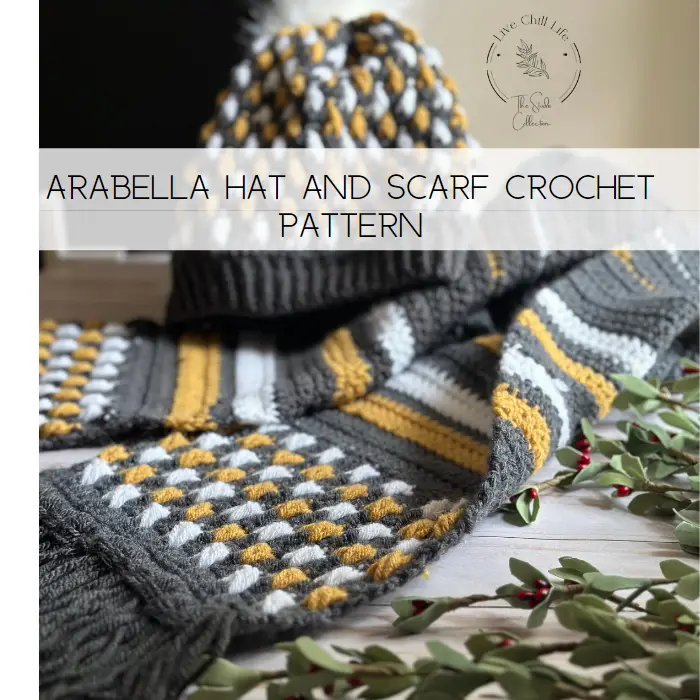 Women's crochet hat video tutorial