Ads allow content creators to provide free useful and compelling content to the public. We may earn money or products from the companies mentioned in this post. See the Affiliates and Disclosures page for more information.
Tutorial for the back loop (blo) crochet stitch
The blo stitch, or back loop only crochet stitch, is a crochet variation of a simple single crochet, half double crochet or double crochet. Many of the beautiful stitch patterns you see on blankets, sweaters, cardigans and hats are simple variations of the three basic stitches in crochet.
One of those slight variations is the back loop only stitch. Its a fairly common way to work a stitch. I will outline later just how frequently you will see this stitch and how useful a stitch it is.
Table of Contents
What is the back loop only crochet stitch?
Here you can compare the simple single crochet stitch on top in green. Below is a simple change of just working in the back loops with single crochet stitches. What a difference hook placement makes!
In patterns the term often appears as "sc blo" or "hdc blo" meaning you work your standard single crochet (sc) or half double crochet (Hdc) into the back loop of the stitch. Below I will show you with images how that stitch is worked.
The back loop stitch will add texture or structure to your project.
Check out my project trackers!
Check off style tracking with room for a note on each row.
Large print and regular print available. Large print is great for tired eyes.
Sections for small, medium and large projects so you don't waste any pages.
See the Shop my Books section.
When to use the back loop only stitch
This stitch creates an easy ribbed look as shown below.
It can also be used as a shaping row or round to direct stitches upward.
It is use in mosaic crochet to keep some stitches "open" so a new color can be worked into it from a different row. I also used it in the crochet rose pattern near the end of this post.
Back loop only is used to make the double thick thermal stitch to help ply two rows together by joining back loops from two different rows. See the thermal stitch potholder pattern.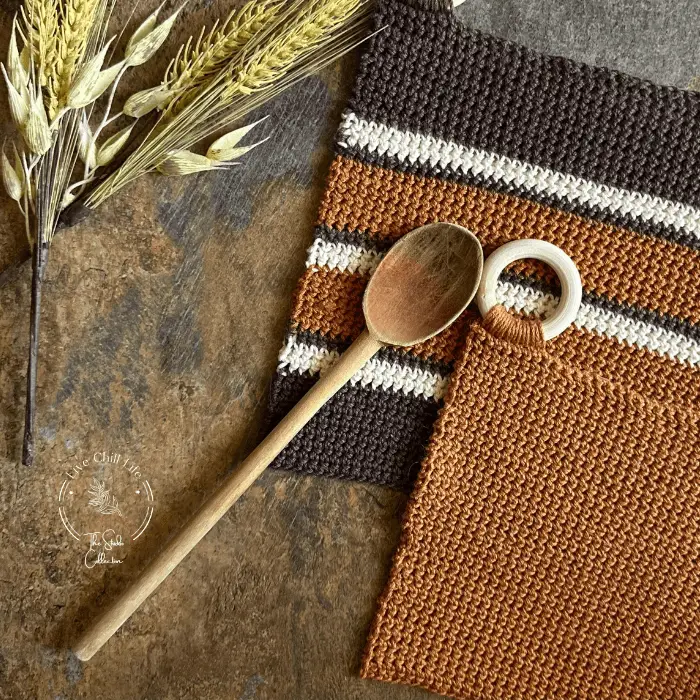 How to crochet in the back loop only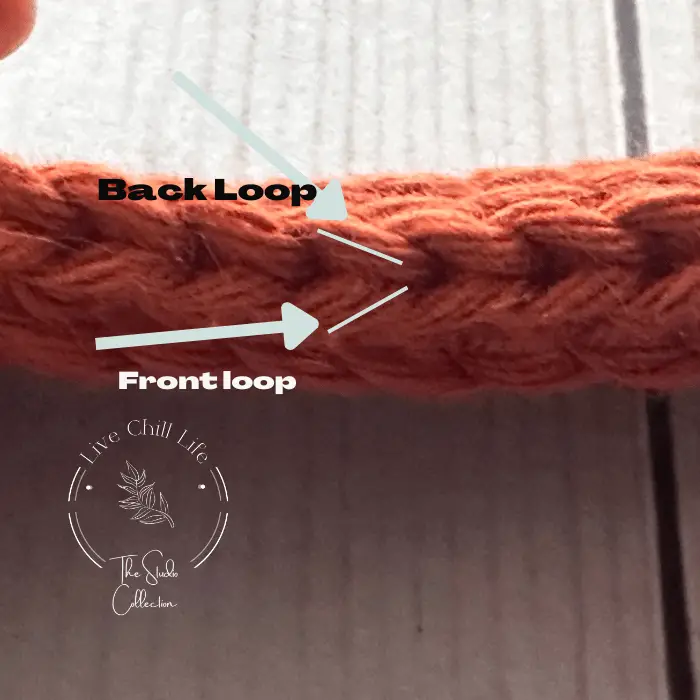 Turn your work so the top row faces you and you are looking down at the stitches. Here you can identify the front loops and back loops of the stitch row.
The front loops are closest to you. Back loop are away from you.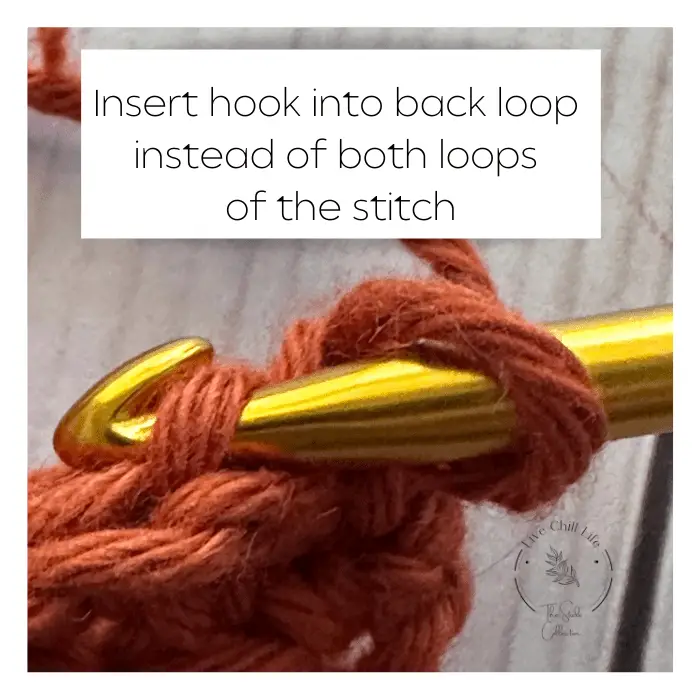 To work your back loop only stitch, insert the hook into the back loop only (BLO) then complete the stitch as you normally would.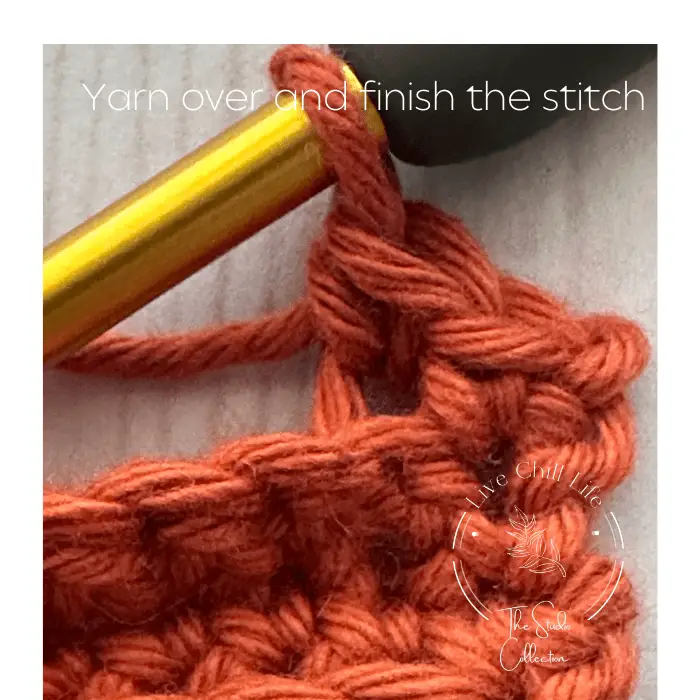 That is how simple it is to work a back loop only crochet stitch!
You may like these beginner friendly textured crochet stitches.
Patterns that use the back loop only stitch
Ribbed unisex crochet hat is an easy crochet pattern that uses the back loop only crochet stitch to achive the classic coveted chunky ribbed beanie that is suitable for both men and women.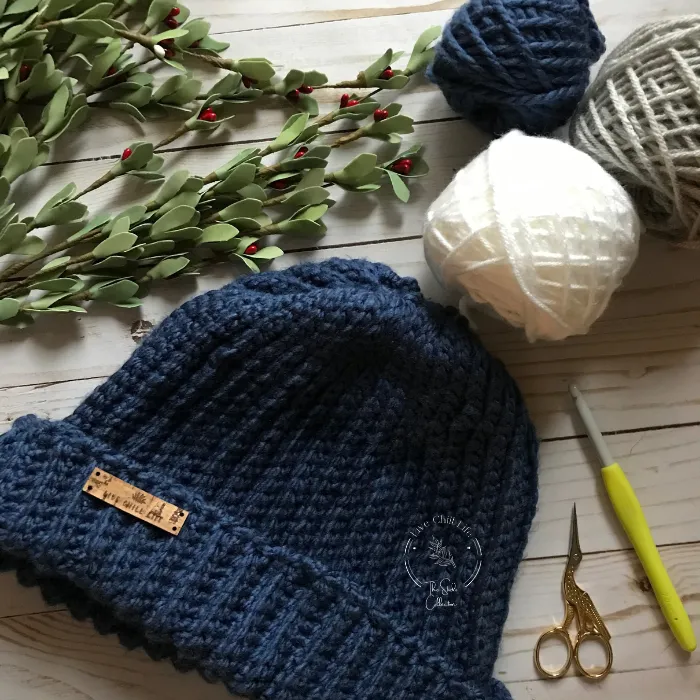 crochet mesh cardigan uses the back loop only stitch for part of the stitch repeat to add drape and texture.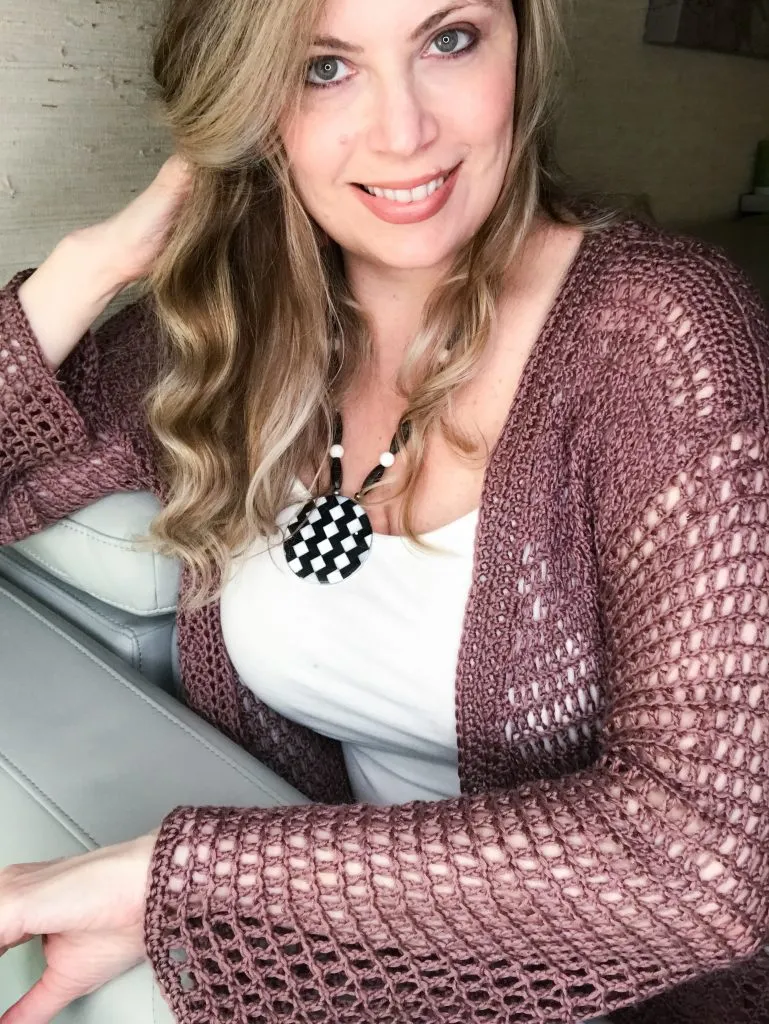 Thermal stitch bag strap uses the back loop only stitch to create a strong low stretch bag strap.
Crochet rose designer inspired box. The base uses back loop only stitches to leave the front loops exposed. This allows the petals to be crocheted directly into the base creating a fullsome flower in bloom.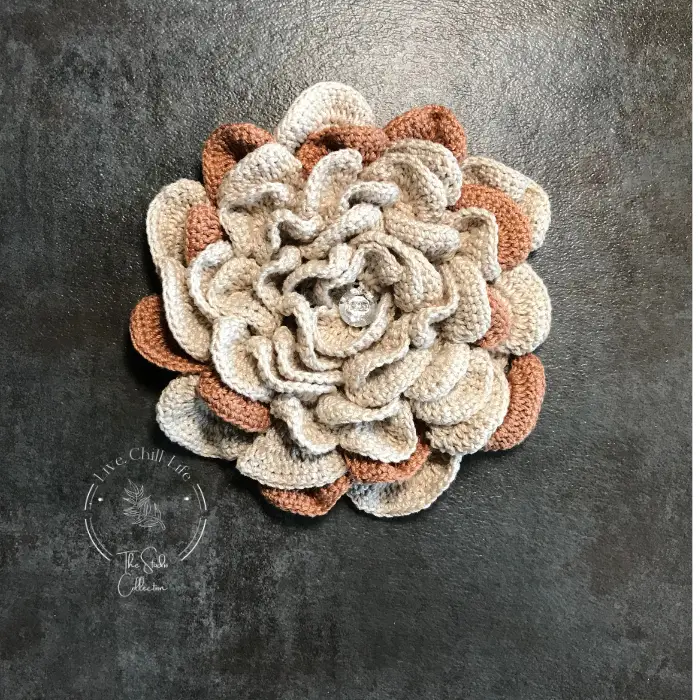 Crochet hook organizer free pattern uses the back loop only to direct the flap section which secures the hooks in place.