Ads allow content creators to provide free useful and compelling content to the public. We may earn money or products from the companies mentioned in this post. See the Affiliates and Disclosures page in the top menu of this website for detailed information.
In this post, we'll take a look at five textured crochet stitches that are sure to add some interest to your next project! When it comes to crochet, there are endless possibilities when it comes to stitch patterns. If you're looking to add a little extra interest to your next project, why not try out a textured stitch?
Textured Crochet Stitch #1
The Lemon Peel Stitch
This crochet stitch is beginner friendly. It gives great texture, holds it's shape (with a slight stretch) and is well suited to blankets, dishcloths and dish towels, garments and pillows. It is worked in a single row repeat so it is super easy! It works up quickly too so you will have your project done lickety split!
See how to work this stitch in this free pattern for the canterbury dish towel or my favorite crochet dishcloth pattern.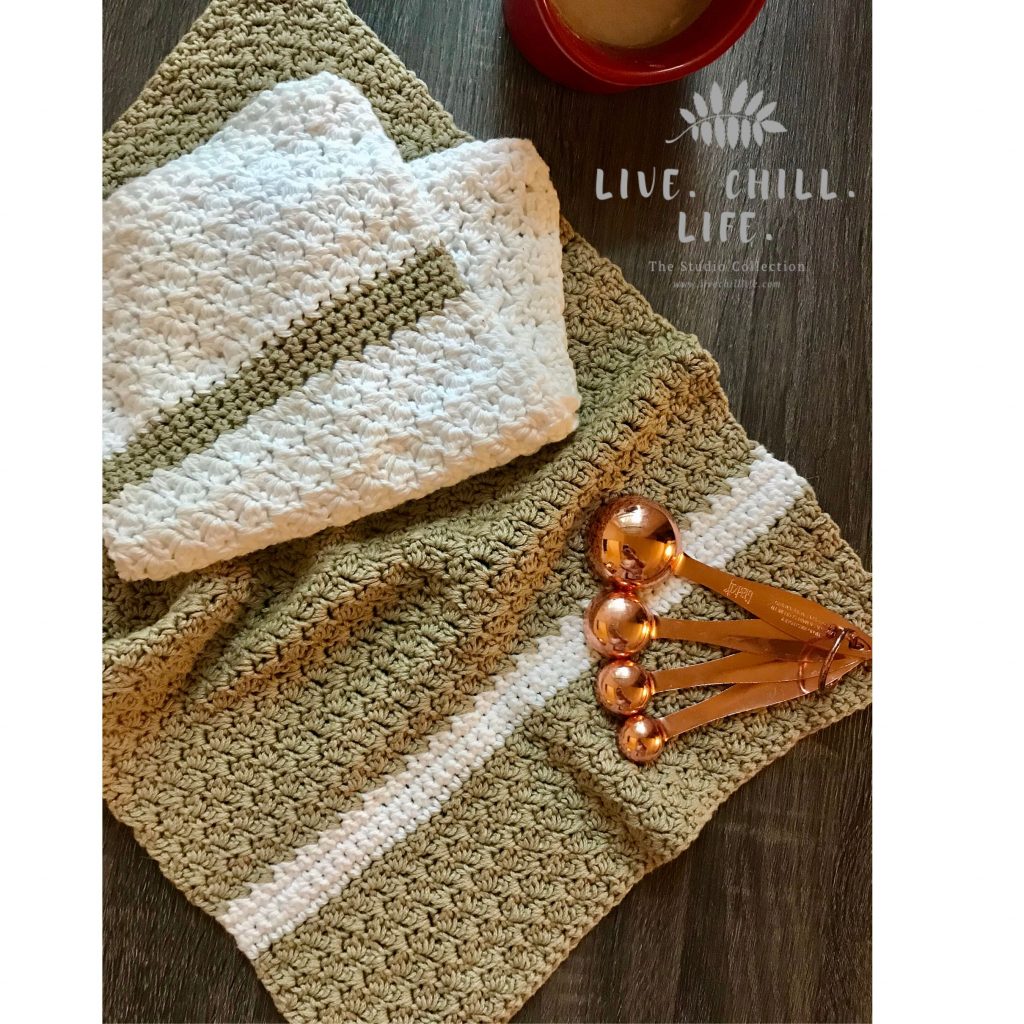 Textured crochet stitch #2
The linked crochet stitch
I am a big fan of this stitch. It works great for projects that need to keep a crisp shape yet still have flexibility. It is a no stretch crochet stitch that reminds me of a waffle texture.
Try this stitch for blankets with a larger hook (it helps it drape with more ease), garments, dishcloths and towels, placemats and even crochet bags (great for bags because it won't stretch out of shape as easily as some other stitches can).
The stitch relies on the stitch next to it for both texture and support. Use it when you have a yarn that tends to be droopy because of the fiber. I talk about these soft drapey yarns in a post about summer yarns.
I used this stitch in the farmhouse striped dishtowel free pattern. Using single crochet, you simply reinsert the hook in the stitch you just made, pull up a loop then work the single crochet stitch into the next look. That is how the stitches are linked.
I go into it more in this post on working the linked stitch to make a weighted blanket that doesn't get hot.
There is also a video that shows this technique.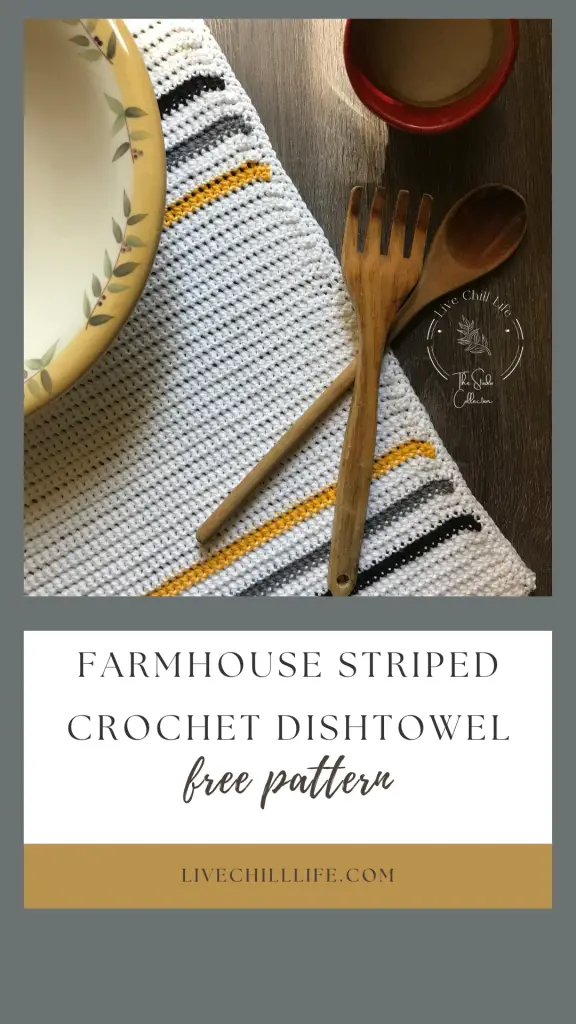 Crochet textured stitch #3
The spike stitch
This stitch is great for accessories (think cute Starbucks cup cozies, coasters and mini bags), home designs like pillows and blankets and holiday decorations and placemats. Even wall art!
I used the spike stitch in this crochet pillow cover design complete with a video tutorial. The pattern is free.
It works in increments of 5 so each stitch in the 5 stitch sequence ladders down.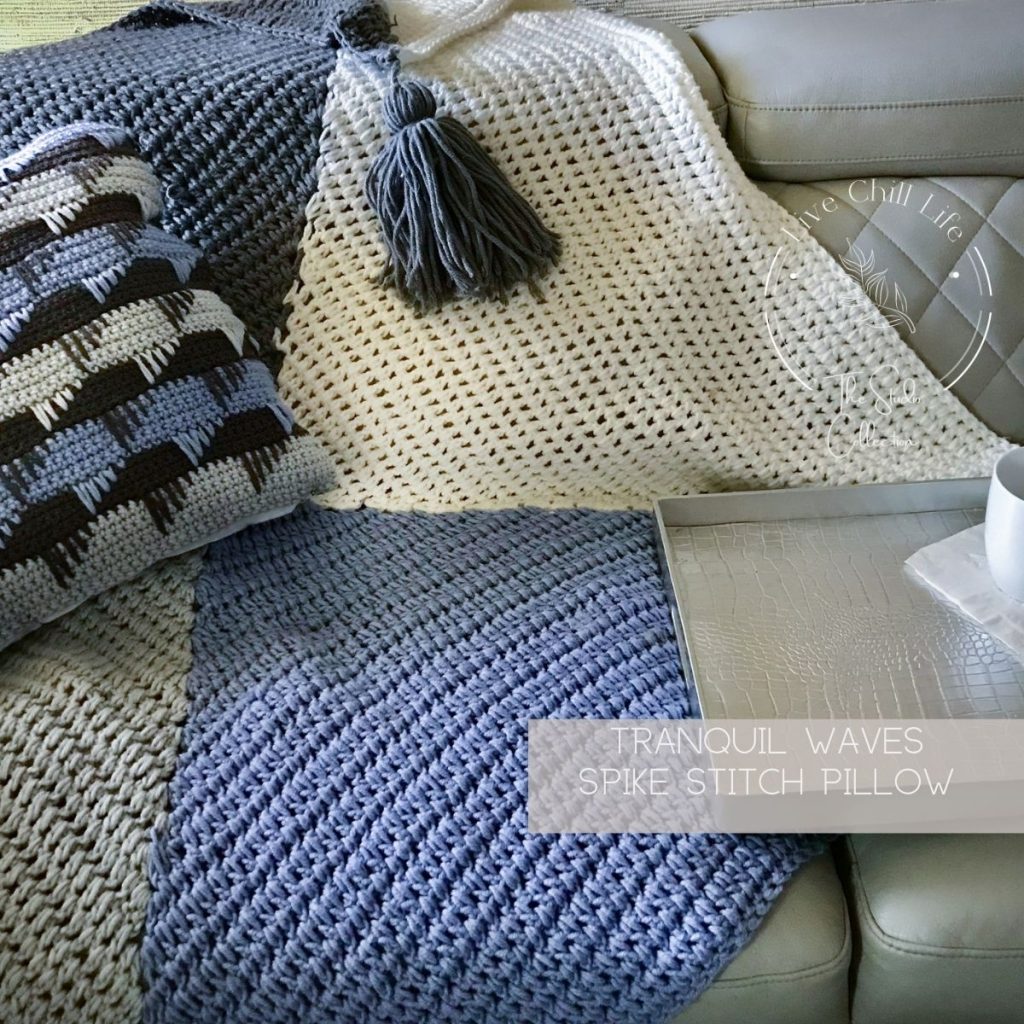 Textured Crochet Stitch #4
Wrapped double crochet stitch
This stitch gives a lovely knotted look without being lumpy. An airy drape that works beautifully for crochet shawls, ruana's and cardigans. A space is created between each wrapped stitch because the wrapping creates two stitches in one space.
It feels like working a front post crochet stitch but it's slightly different. Front post crochet creates a raised texture, whereas the wrapped double crochet lays flat.
I use it in the free pattern for the caron latte cakes pumpkin blanket wrap because it is such an easy stitch to work, even with fuzzy yarn where it can be hard to identify where a stitch is.
Video tutorial for this textured stitch.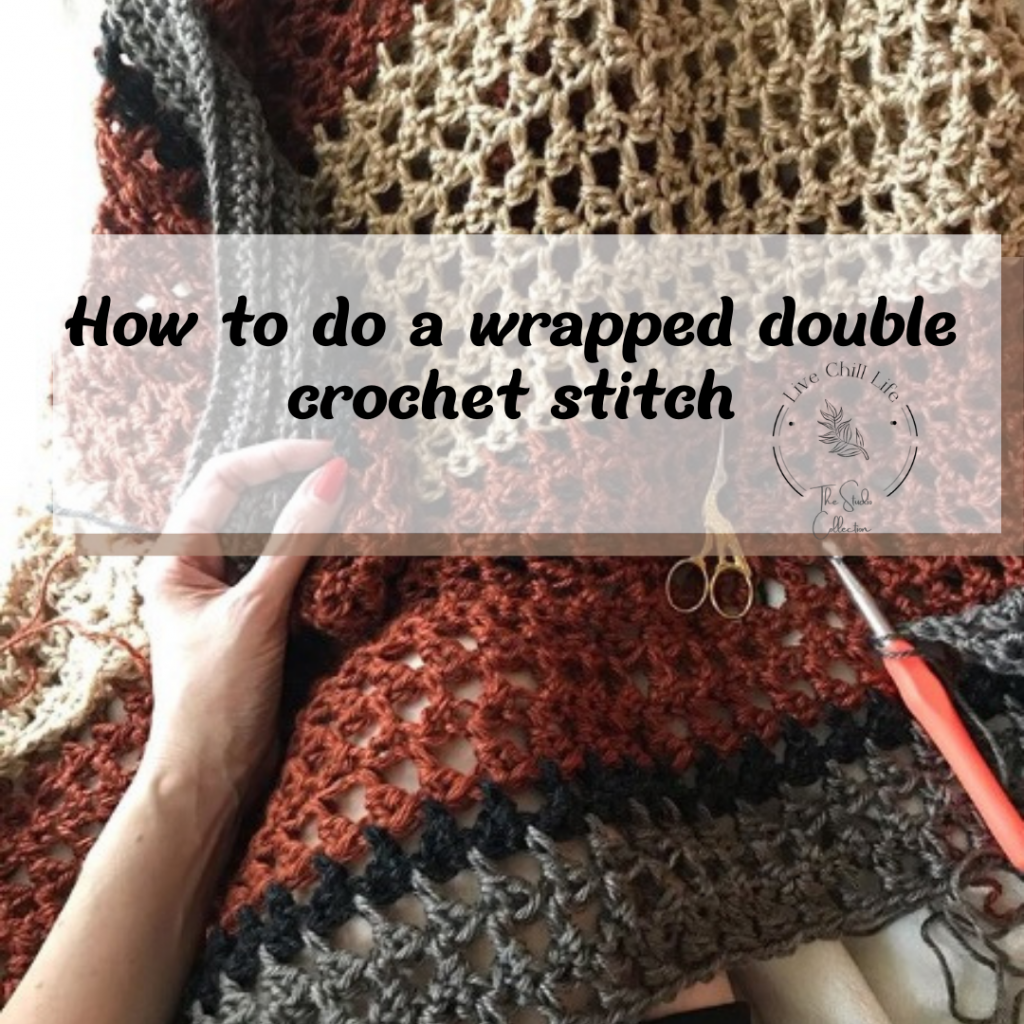 Textured crochet stitch #5
The cluster stitch
There are different types and styles of cluster stitches. Crochet cluster stitch simply means multiple strands of yarn are worked into the same stitch forming a cluster. The cluster is sealed in place with a closing stitch before moving on to the next cluster.
This type of stitch is great for blankets. When making baby blankets take care that the cluster you use doesn't have spaces where little toes and fingers can get caught. In small projects like ornaments clusters can created accent texture.
Cluster stitches tend to work up quickly because they are so large compared to standard single, half double or double crochet stitches.
The simple cluster stitch show here can be found on the free crochet cluster stitch blanket pattern . Using an ombre yarn gives it a stunning look without the hassle of changing yarn colors in each row.
There is a video tutorial showing you how to work this simple cluster stitch yourself.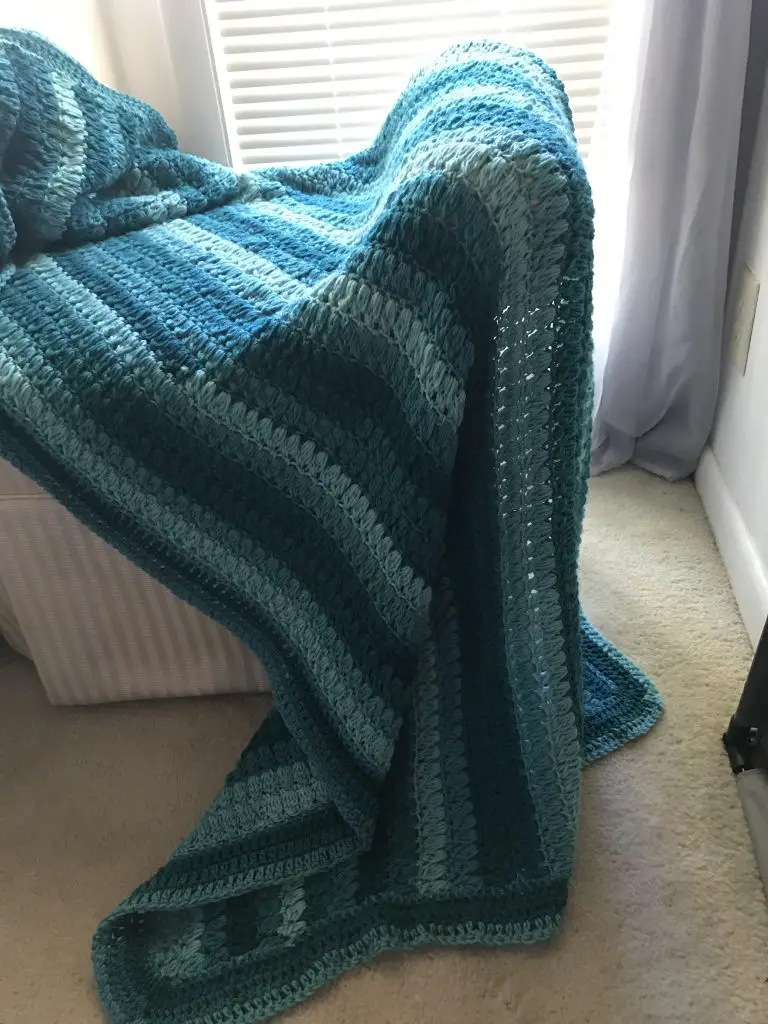 You may also like the simple but powerful back loop only crochet stitch technique and learn why it has so many uses in crochet projects such as thermal stitches, shaping projects and beautiful ribbed textures.