Ads allow content creators to provide free useful and compelling content to the public. We may earn money or products from the companies mentioned in this post. See the Affiliates and Disclosures page in the top menu of this website for detailed information.
Linked single crochet stitch
Have you heard of linked crochet stitches? The linked single crochet stitch is an easy stitch to add texture to your crochet projects.
Linked crochet stitches are a variation of regular crochet stitches such as the single crochet, half double crochet and double crochet stitch.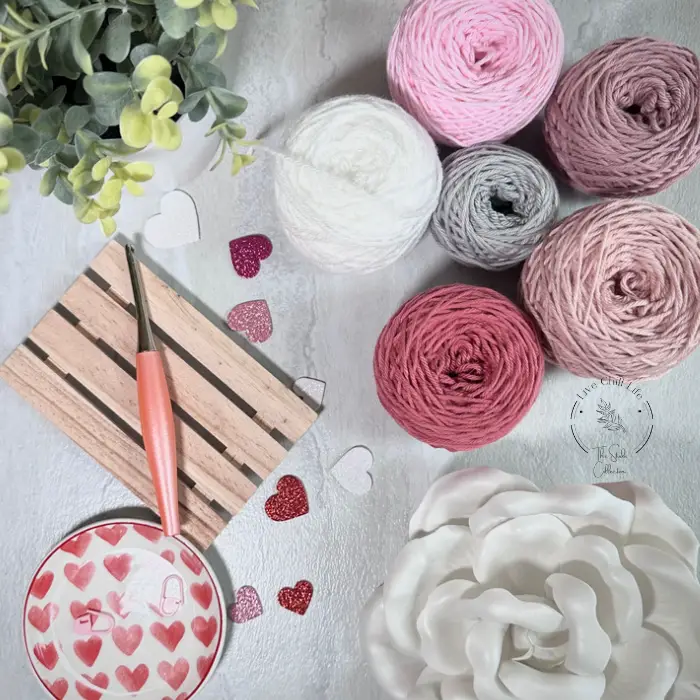 When to use linked single crochet stitches
As shown in the image, you can see the linked single crochet stitch has quite a bit more texture than a regular single crochet. I wrote in all of my posts on low and no stretch crochet straps that linked stitches provide support and decrease the amount of stretch or droop regular unlinked stitches have.
See the 4 types of low and no stretch bag straps.
Linked stitches are a bit denser than regular stitches. Adjusting hook size will give you the drape or stiffness you want for your projects. Linked single crochet will help your garments and bags keep their shape and lessen the chance they will stretch out leaving you a bit disappointed in the final result.
Linked stitches can also make beautifully textured blankets when keeping the hook size big enough to allow flexibility. If you want a heavier cotton blanket for that weighted blanket feel in the summer months, a linked single crochet with a soft cotton yarn is a great option.
I alternated single crochet and linked single crochet in this farmhouse striped dishtowel. Using a larger hook it has drape and density make it good for a weightier blanket.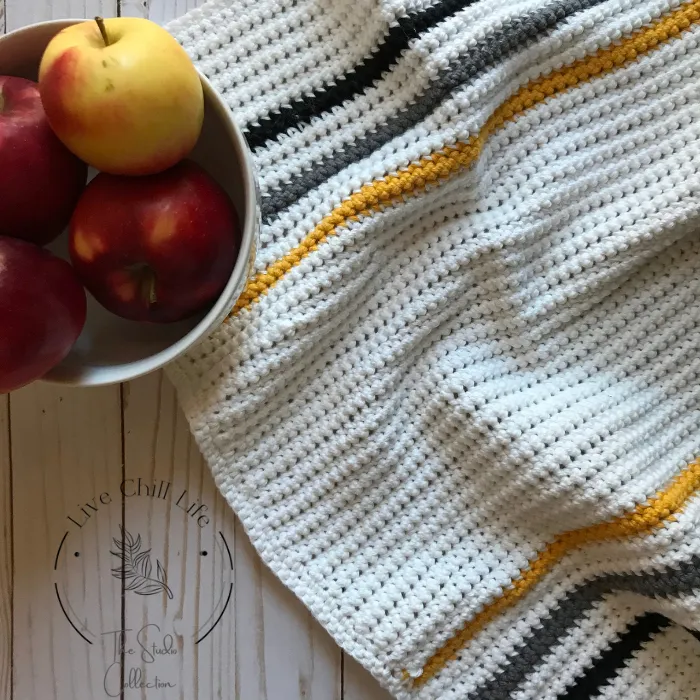 How to make the linked single crochet stitch
To work a sample, chain any amount.
In second ch from hook, work a sc.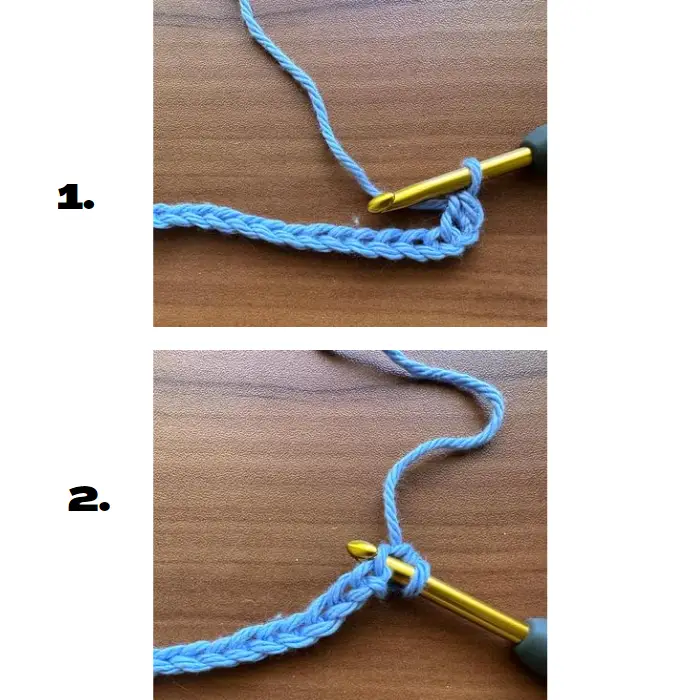 Put hook back into stitch you just made your stitch in, pull up a loop then insert into next stitch.
Pull up a loop then pull through all three loops on hook. That is your first linked single crochet stitch.
Continue to do this to the end of the row.
Chain 1 and turn.
To work rows 2- xx, work single crochet into first stitch then begin link stitch sequence from first row.
Crochet a weighted cotton blanket
Worsted weight cotton isn't a light yarn, but it is a cool yarn great for warm weather. Using this stitch to create a heavy but not hot blanket is a great option for people who enjoy and/or benefit from the comfort of a weighty blanket over their body to rest and help calm feelings of anxiety.
If you get hot at night, this cooling sheet/blanket really works (I promise)! Some wizardry of a fiber feels icy cool.
I like the soft budget friendly Hobby Lobby I love this cotton yarn for blankets as I live in a warm climate.
To get the most weight, use this dense linked single crochet stitch and make the piece large enough that it can be doubled over. This could potentially give 5 pounds of pressure when laid over the body. Try using a hook size of 6mm to keep the blanket flexible yet dense.
I suggested the weight of cotton for this baby blanket to shield baby from the sun in a stroller without overheating.