Ads allow content creators to provide free useful and compelling content to the public. We may earn money or products from the companies mentioned in this post. See the Affiliates and Disclosures page for more information.
Free crochet spa set pattern
Are you looking for a crochet spa set that looks like it belongs in a spa? No stitches that look like a blanket or dishrag. This subtle waffle texture looks so luxe you will not only want to make a set for yourself but gift it as a gift.
Table of Contents
To get making, get planning! First, pick your colorway. I used gray and greens to create a serene look. Blues would look beautiful. Or pick colors that suit your bathroom decor.
I like to give these sets as gifts along with a really special soap and herbal tea. At the end of the post I have gift packing ideas so you will be proud to give your handmade gift and your recipient will feel special AND pampered.
When chosing your cotton yarn, use a soft one. No value yarn for this project. You don't need to use spendy pima cotton but a soft to the touch cotton. I used Hobby Lobby I Love This Cotton.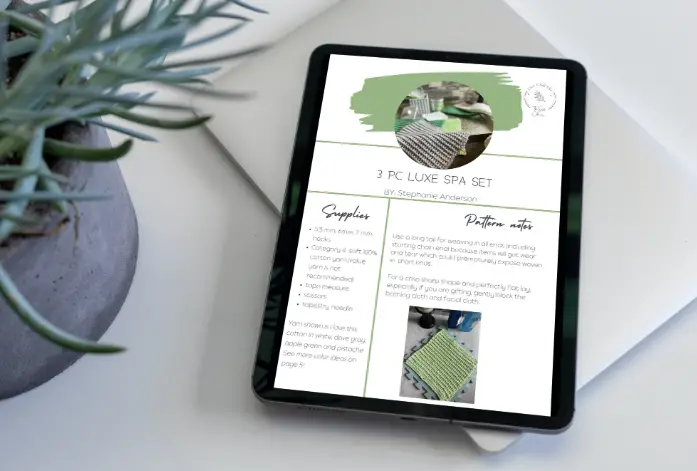 The spa stitch: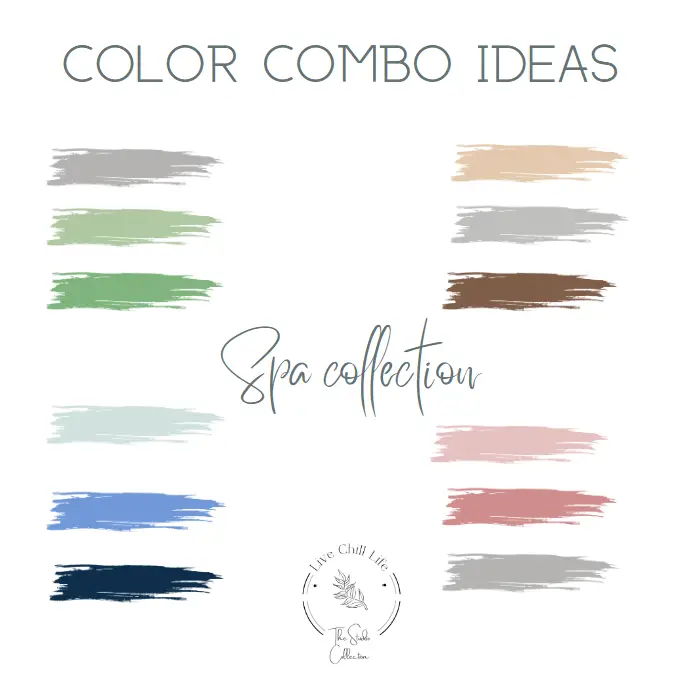 The regular waffle stitch done in category 4 yarn is a bit bulky for this type of project so I am using the linked stitch in various combinations to create the right look for each piece in the set.
I use three different crochet hooks , one for each piece. This is a simple design that a beginner can easily do. What is your crochet skill level?
The spa bath cloth features an open stitch created with a large hook to allow soap to lather up nicely. The headband isn't too stretchy so it will keep its shape use after use.
The facial cloth is just dense enough to be flexible but provide a gentle daily exfoliation with your favorite cleanser.
TIPS:
If you want crisp, sharp perfectly flat items, block them before gifting.
Leave long tails for weaving in well. These items will get wear and tear and a short woven in tail may show itself prematurely.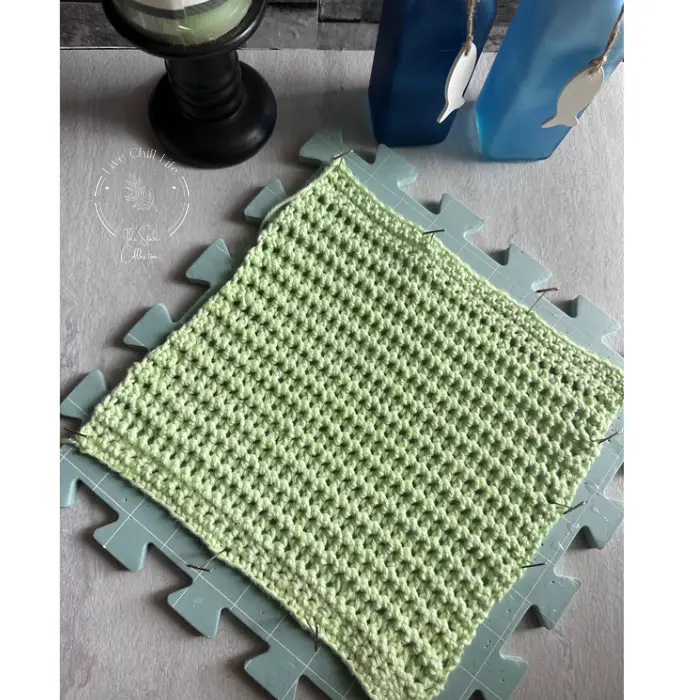 Materials:
Soft category 4 100% cotton yarn (shown Hobby Lobby I love this cotton in white, pistachio, apple green and dove gray)- value cotton is not recommended
Crochet hooks 5.5 mm, 6 mm and 7 mm
Ruler or tape measure
Scissors
Video tutorial at end of post.
You may like these other projects you can make with cotton yarn.
Crochet spa facial pads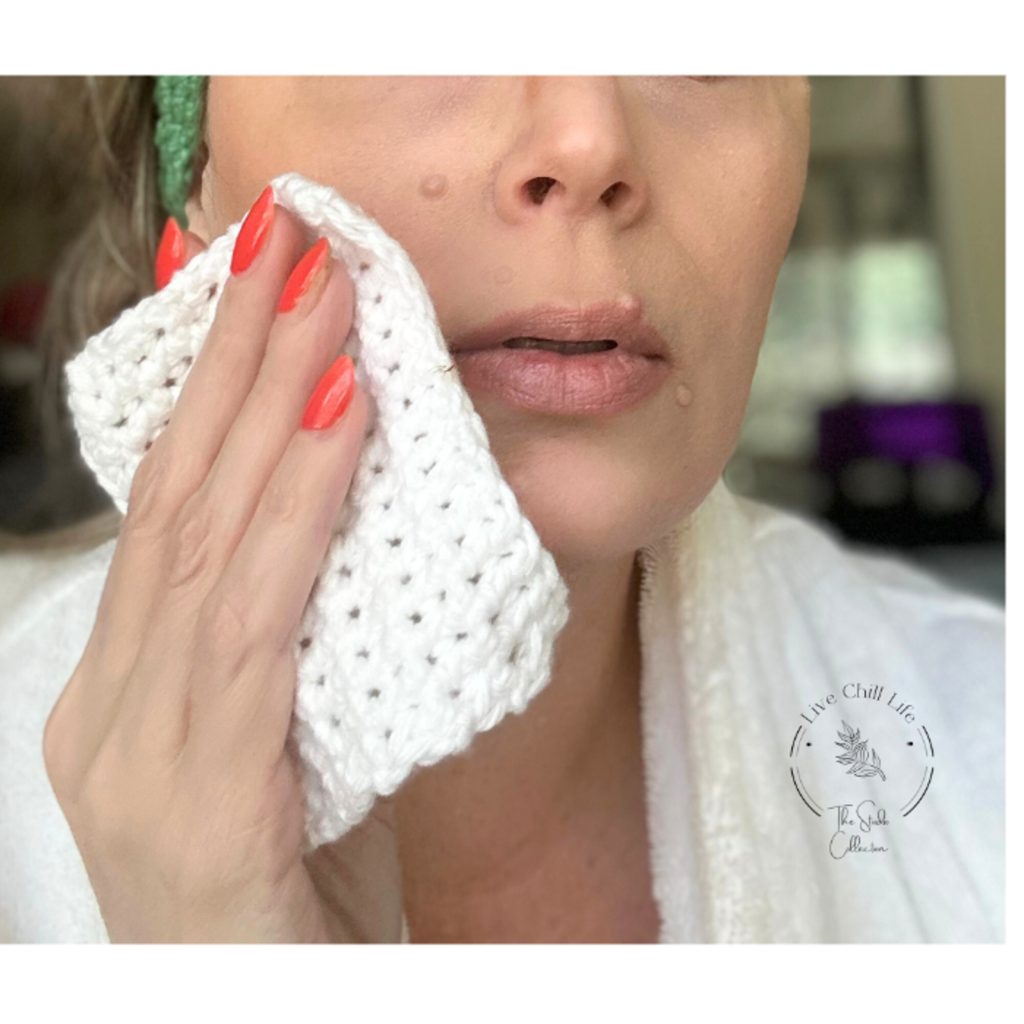 Using 5.5 mm hook, ch 16 (or desired length). Working in back bump, sc across (15 sts)
Row 2. sc in first st. sc in second st then work LKSC until one st remains. Sc in last st. Ch 1 turn.
Repeat row 2 until piece reaches 3″. Sc across final row.
This is the luxe olive oil soap I like to give with my sets (mentioned in the video tutorial). it comes in multiple varieties. Pair with a soap deck.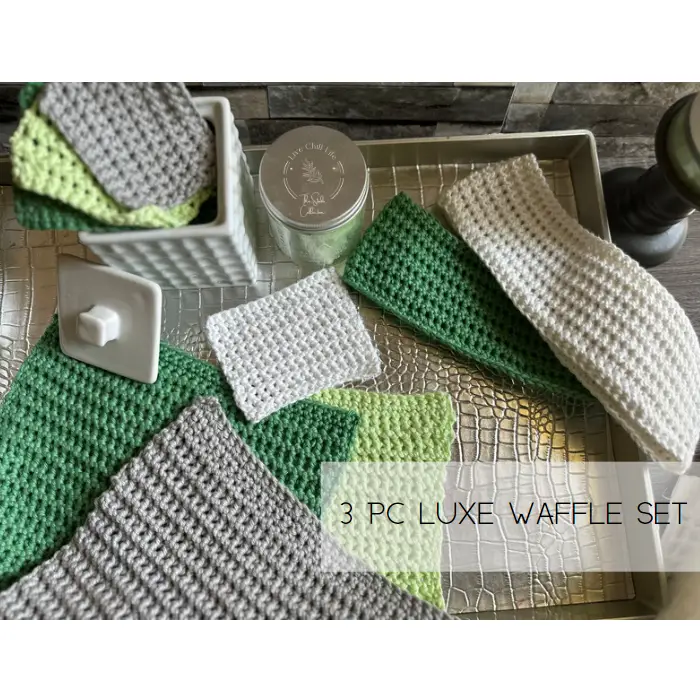 Crochet spa headband pattern
Consider making more than one of these, you may be surprised how much use you get out of them! I prefer one to fit my head but not tight – otherwise a headache may ensue!
Measure your head with a tape measure to ensure correct fit.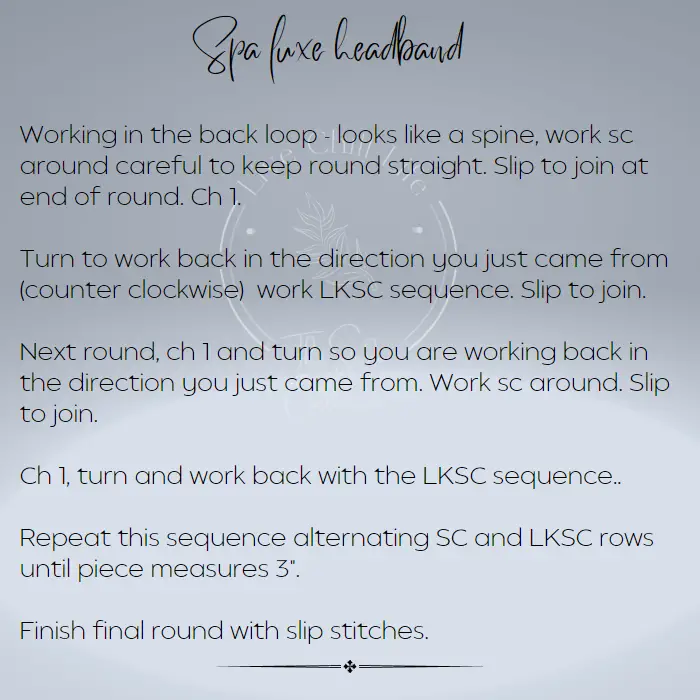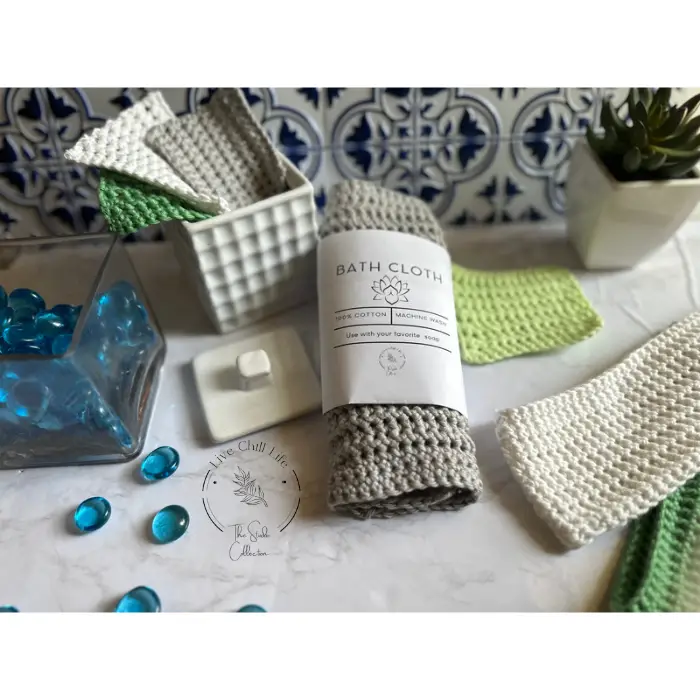 Crochet spa bath cloth free pattern
Crochet washcloth pattern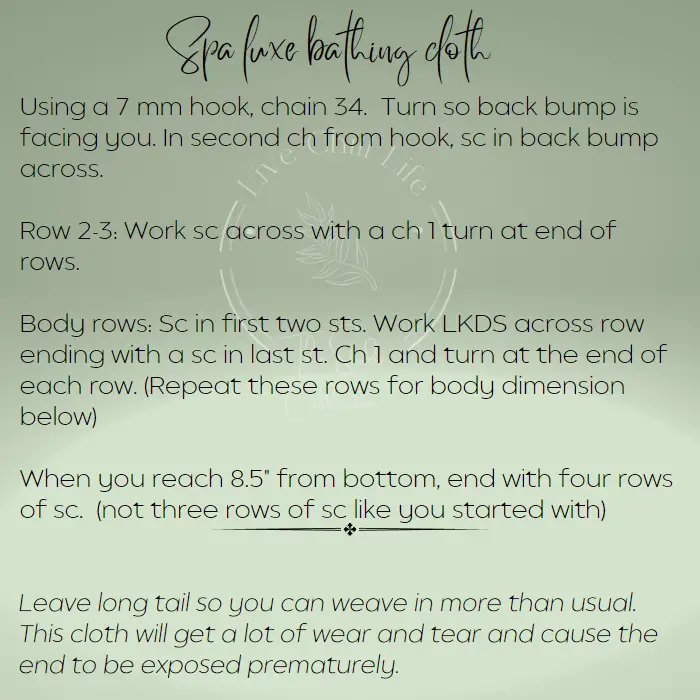 This size will need approximately 100-105 yards depending on which category 4 cotton yarn you choose.
How to make a crochet spa set gift
I have some packaging ideas for your spa set. Dollar tree has bins in both the general store area and Dollar Tree plus area. Clear mylar bags work for gifting as well.
You can fold or tie each piece with twine or ribbon (all in dollar tree or craft stores). Pack up with a 2-5 dollar face mask, hand cream, nice herbal tea selection and lip balm.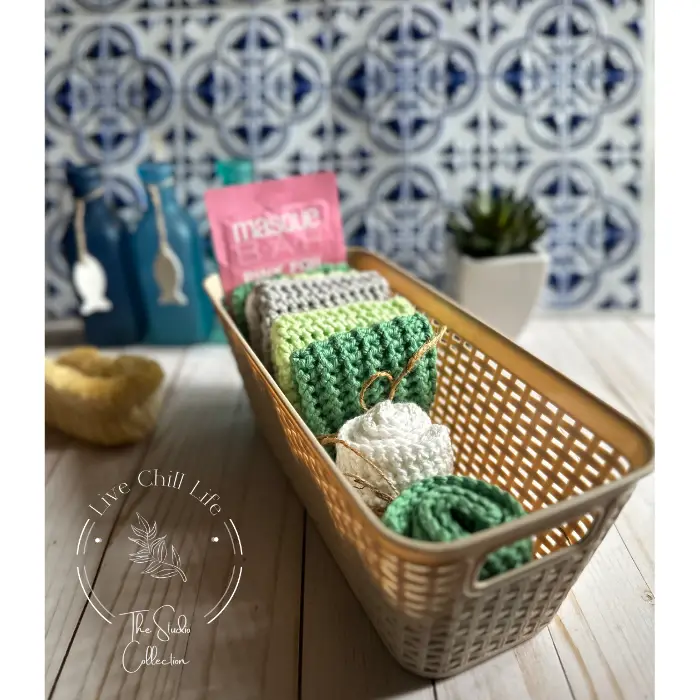 Crochet spa set video tutorial