We may earn money or products from the companies mentioned in this post. See the Affiliates and Disclosures page for more information.
Using a tapestry needle
A yarn needle or tapestry needle is an essential tool for any knitter or crocheter. They are used to weave in ends and to sew together pieces of knitting or crochet.
Yarn needles come in different sizes, but the most common size is the blunt tip needle. Blunt needles are less likely to split your yarn when connecting pieces or weaving in ends. Bent tip needles can help navigate special stitches so it's a good idea to have one or two of each type.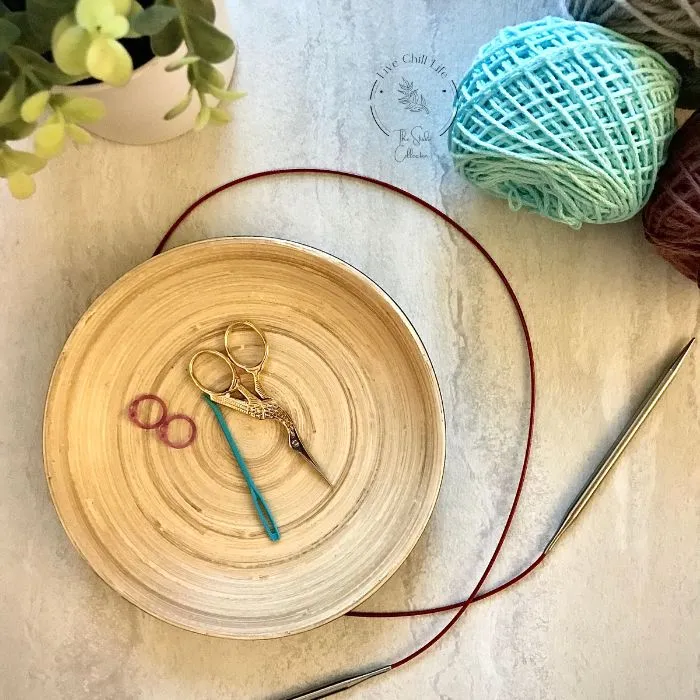 What is a yarn needle
Designed with a large eye and blunted tip, a tapestry needle, or yarn needle is used in yarn projects to finish items. Weaving in ends is the finishing touch to projects, and some projects need seaming. The yarn needle makes easy work of seaming because yarn is easily threaded into the large opening.
The blunt tips ensures yarn is unlikely to be split when seaming or weaving through stitches to hide loose ends.
It can also be used to do top stitching for decorative touches or creating a plaid look with knit and crochet projects.
They are useful when working with materials like raffia as well.
5 tips for mastering crochet as a beginner
Why do you need a yarn needle?
Anyone that creates knit and crochet projects will find a yarn needle is needed to finish each and every item made.
While you can sort out the weaving in of ends with a smaller hook or knitting needle there is a lot of fuss and time involved with that. Weaving in as you go is a favorite time saver but it doesn't get all the ends tucked away securely.
T-shirts and project totes for crocheters available in my Etsy shop!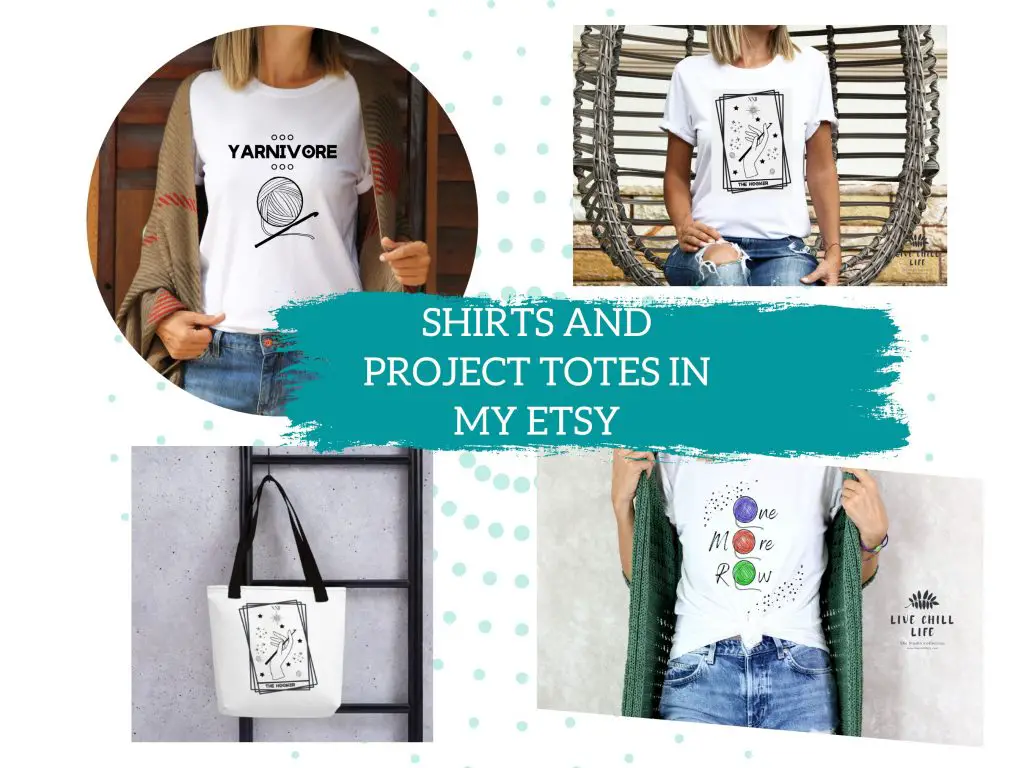 This is where the tapestry needle comes in. It is a tail weaving superhero! It allows you to work yarn in between, back and forth, up and down so there is little to no chance of that yarn tail ever coming free while being hidden discreetly under stitches.
Different types of yarn needles
Metal (usually aluminum) and plastic are the choices of needles and from there you have tip shape options. Straight tips and curve tips are offered in both metal and plastic versions.
Depending on your project – meaning yarn, stitch and colorwork, this will determine which style of needle is best. This is why I recommend having both on hand in your craft toolbox.
You may want different eye sizes especially if you use super bulky yarn to be sure you yarn will thread into it with ease and not split.
How to use a tapestry needle
Select the tip that works best for your project needs. Curved tips help work yarn through tricky stitches and do top stitching for thicker yarns.
Blunt tip needles are less likely to split yarn as you work. I like them for more delicate yarns in categories 1-3. Category 5-7 yarns get "hooked" a little better with a curved yarn needle- and the bent tip needles tend to be longer than blunt tipped needles.
How to read a yarn label.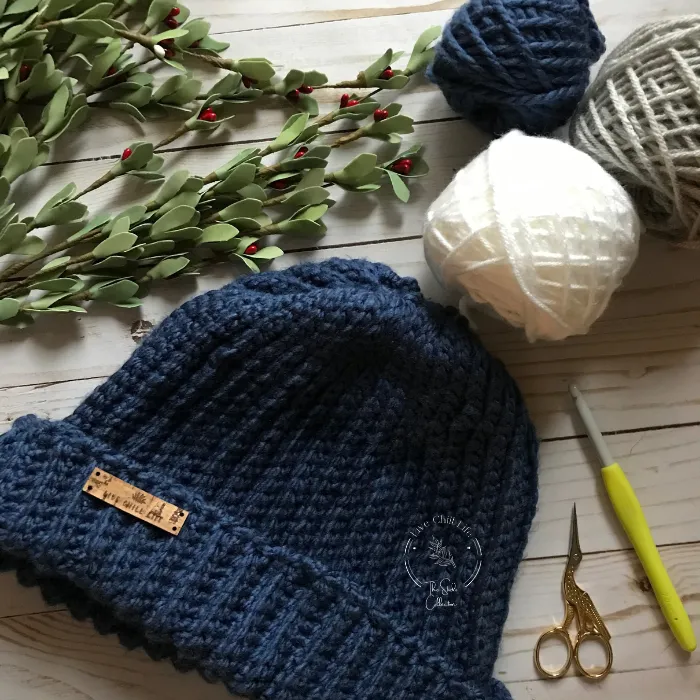 I feel like I get better top stitch definition with a curved tip (sometimes called a bent tip) tapestry needle.
How to thread a tapestry needle with yarn
Until you get used to it (which you will very quickly) threading yarn the way you thread string is a bit different. Most yarns are plies wrapped together and will split at the ends.
See image below. By introducing the yarn to the eye of the yarn needle with a bend in it, you will avoid the splitting and find it is very easy even with chunky yarns.
That said, you can't force a chunky yarn through a very slim eye but medium to large eyes you will be surprised to find that chunkier yarns do work with them. For ultra chunky yarns you will need something like this to catch those ends.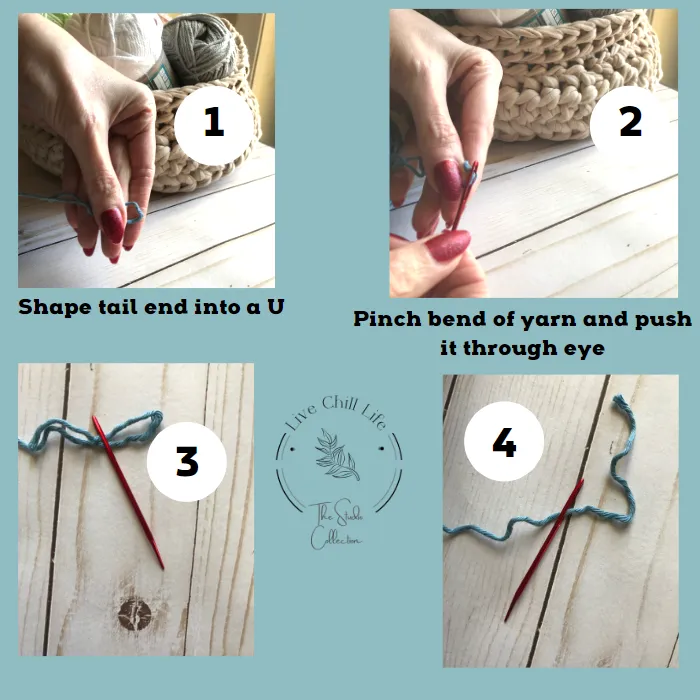 Read more on the other essentials tools for every crocheter.