We may earn money or products from the companies mentioned in this post. See the Affiliates and Disclosures page for more information.
Blanket shawl crochet pattern
What is a blanket wrap?
What exactly IS a crochet blanket wrap as opposed to a crochet (or knit) shawl? In short, the difference is in the size.
Yes they both are worn as a wrap but a shawl isn't as expansive as a blanket wrap. While both equally versatile the blanket wrap can almost always work as a makeshift blanket to cozy up with during travel or on your favorite chair and sofa.
I can't do without a blanket wrap at home in cooler months. I use one every single day. I have even grabbed it from time to time in the summer with the AC feels too cool under a vent.
T-shirts and project totes for crocheters available in my Etsy shop!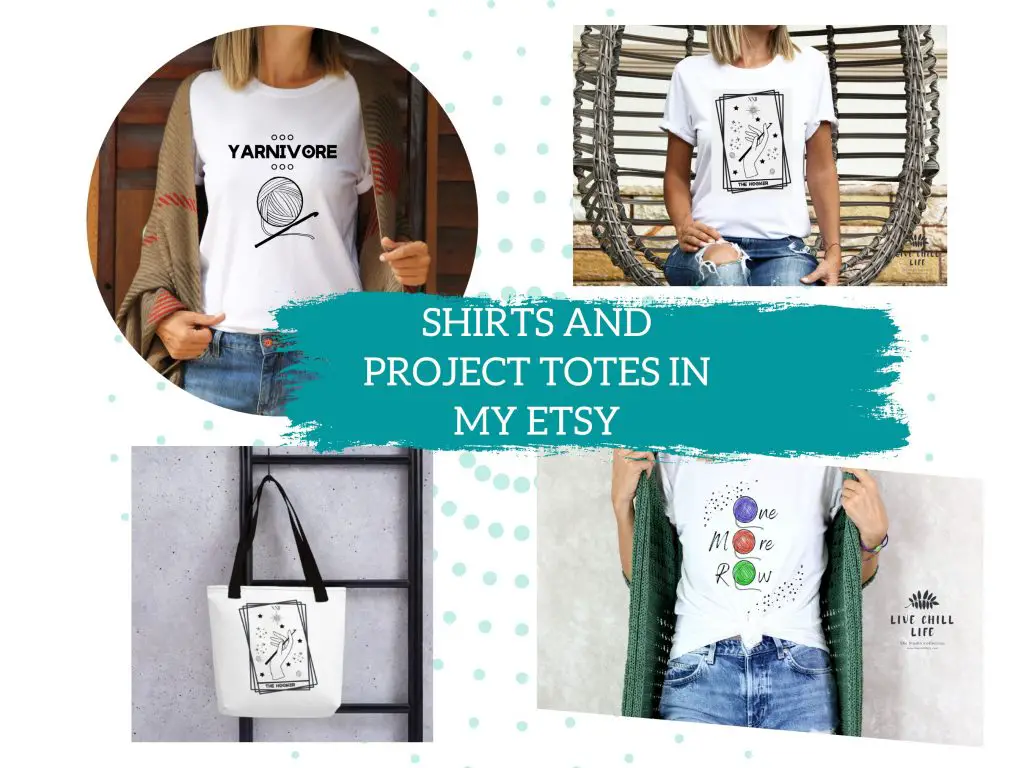 I needed the perfect green to create a more stylish crochet blanket wrap that I could wear out and about (vs. the more homey style of the reader favorite caron latte cakes cozy pumpkin blanket wrap) and this is what I came up with.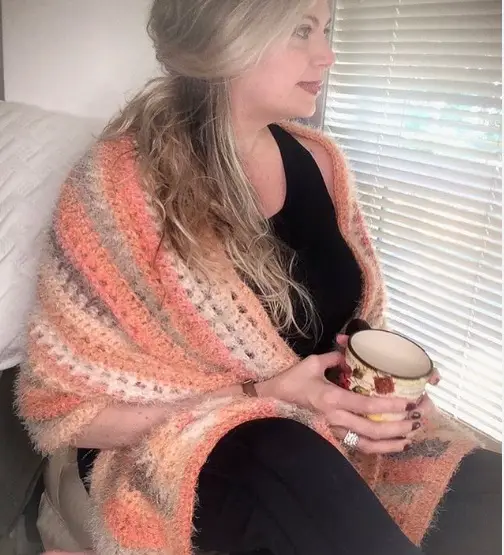 In walks in my newest wrap: Autumn Highlands Modern Crochet Blanket wrap. It is a gender neutral style that compliments many styles of decor. A beautiful shade of green from Red Heart Soft in Dark Leaf.
The pattern uses a 6 mm hook to work the mosaic style accent stitch. It is a one size wrap/throw that measures 70.5" x 20.5". I have a video tutorial that helps with the special stitches so your wrap comes out just like the one you see.
Buy pattern here: Link
 You may also like the ribbed crochet cardigan with fur collar to keep warm.