Ads allow content creators to provide free useful and compelling content to the public. We may earn money or products from the companies mentioned in this post. See the Affiliates and Disclosures page for more information.
How to pick yarn for a project
Picking the right yarn for your craft projects can be a daunting task for beginner crafters. This guide will help beginners understand the different types of yarn and how to select the right one for their project. By understanding the different qualities of yarn and the various types of projects they can be used for, beginners can make an informed decision when choosing yarn.
What is the knit or crochet project you are making?
Socks, blankets, sweaters and kitchen items are very different with regard to appropriate yarn that would be used for each.
Socks need a bit of "bounce back" so they hold their shape and fit the feet at all times. A bit of nylon in the yarn blend greatly benefits this project.
Blankets are something we want to feel soft, have enough drape to contour the body for warmth and or coverage plus some degree of durability. Blankets can get quite a workout! Cotton, bamboo and linen for warm climates is very welcome and a warmer fiber like wool and chunky acrylic are suited. If the crochet or knit blanket it is going to be used by someone who is sensitive to certain fibers and will have this near the face and/or touching the skin is another consideration.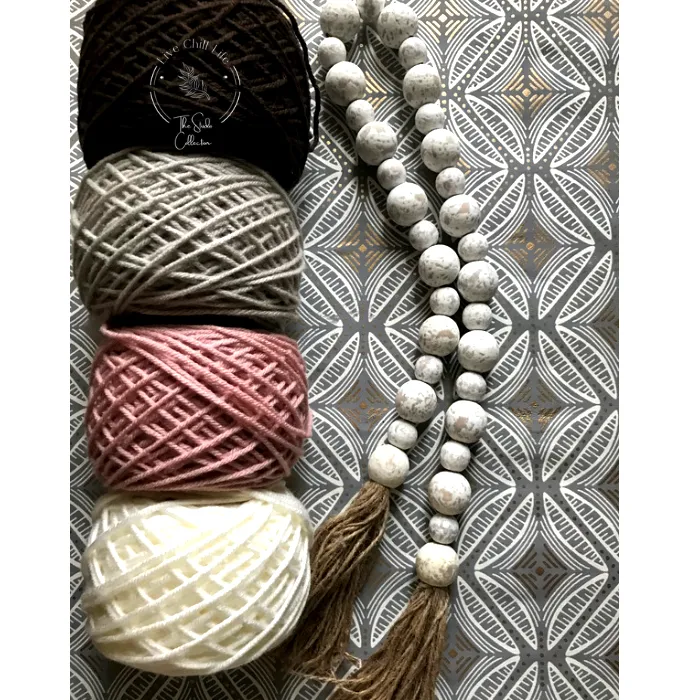 Kitchen items need to be heat resistant and absorbent. Cotton is king for kitchen items. Acrylic will melt or at the very least become disfigured when heat is on or very close to it. Wool would get soggy and not dry quickly.
Garments can be the trickiest in some cases because fit, drape and friction are all things to consider. A cardigan for warmth? A summer drapey swim cover? A lacey wedding shawl? How easy is it to wash?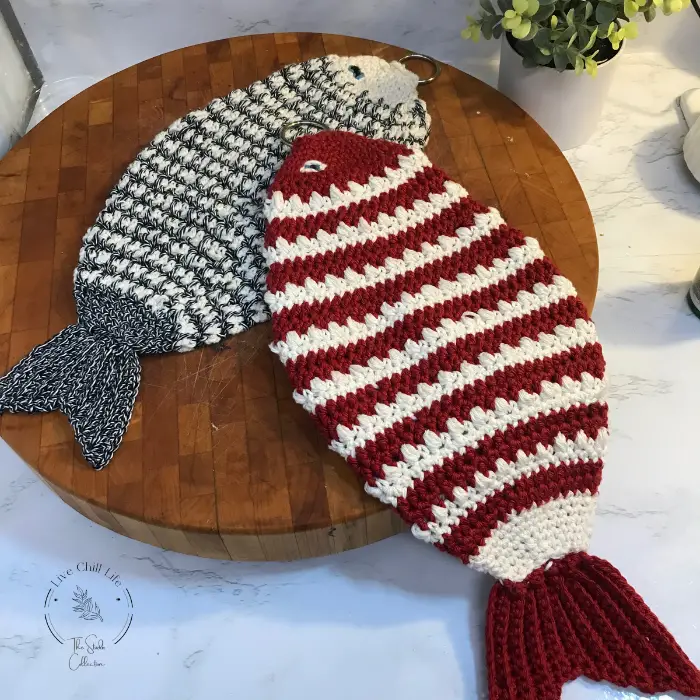 You may also like why crochet hooks vary in price so much
Different yarn weights
Understanding how to read a yarn label is important when choosing your yarn. The label not only tells you the yarn weight (how thick the yarn is) but also which size crochet hook or knitting needles are best suited, how to care for the fiber, what fiber(s) it is and how many yards are in the skein.
Yarn thickness determines the stiffness or drape of the yarn. How flexible should your project be? Yes changing hook or needle size will impact drape (for garments) or stiffness (for amigurumi or rugs) but the yarn hook combo are the winning combination. Don't rely on one or the other for the final result. Thinner yarn = more drape. Bigger hook = more drape.
Some yarns will never stiffen up no matter how small the hook. If you're making a crochet animal, amigurumi, using a silky yarn won't give it any body or structure.
A chunky wool yarn in a category 5 or 6 won't drape even if using a 11 mm crochet hook.
When working from a pattern it is best to use the yarn weight suggested. If you go even one size up or down the size of your finished item will differ considerably from what is intended.
Fiber content of yarn
The texture and fiber will determine the outcome of your finished project, not just hook size. Some yarns soften up when washed (see how to soften acrylic yarn) and others show stitch definition better after washed and the fibers have a chance to "fill out" a bit.
Acrylic yarn can be the great illusionist. It can be spun to be super fine and soft as silk but check that label because it will not breathe like silk! Just like you check food labels, check yarn labels.
Fibers like wool, alpaca and silk will be pricier but worth the investment if it is going to be piece you get a lot of use from.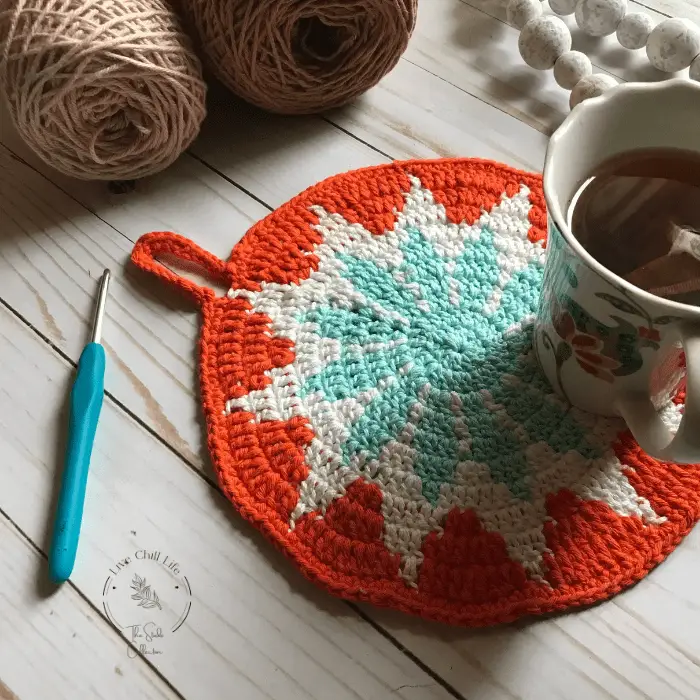 If you're new to crochet or knit you may want to get your skill a bit honed before you invest in these yarns.
When color is more than just color
If you are still in the beginner stages, yarn color choice will make a difference. White and very deep colors , especially black, deep greens and deep burgundy, the stitches can be difficult to see. Choose colors in the 3-7 color range. As you gain more experience you can begin colorwork adding in stripes and patterns into your pieces and eventually move on to making darker projects.
If you are determined to work with black or something almost as dark, sunlight or a crafters neck lamp is your best friend.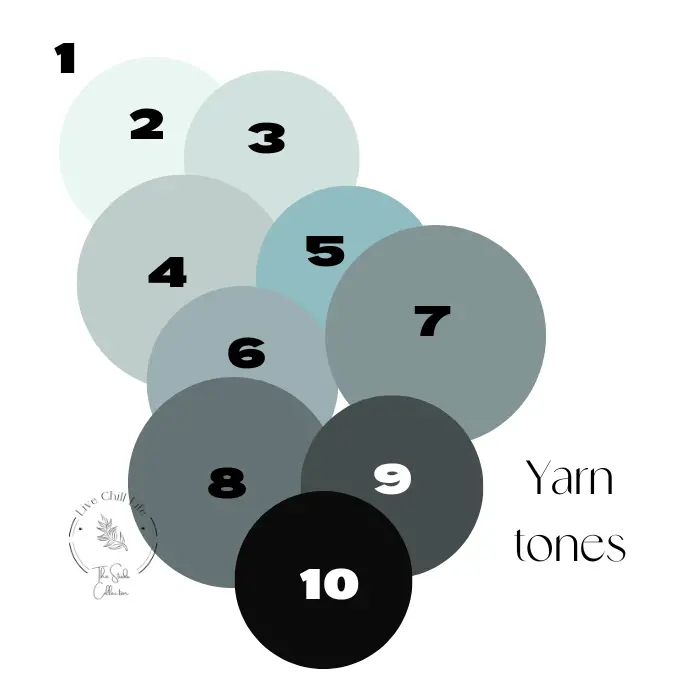 What we learned in this decision process:
These questions will greatly help you narrow your yarn selection.
What weight of yarn does a pattern call for?
What hook size will be used?
Is the yarn suited to the project? Will it need to be a stiff tight stitch or a drapey stitch or somewhere in between?
Will the project get "wear and tear" like arms rubbing against it, a blanket that gets wrapped around and washed regularly or a stiff area rug?
Is the color suited to my skill level?
Is the fiber meant for project warmth or to be breathable?
Five tips for mastering crochet as a beginner