We may earn money or products from the companies mentioned in this post. See the Affiliates and Disclosures page for more information.
Do you want a no stretch strap for a crochet bag? Saggy straps on bags – absolutely no one has time for that! I recount the time I had some potatoes in a crochet market bag and even at my 5'11 height the bag straps stretched down nearly to my knees! I have solutions.
This post is for the strap style that is attached via some hardware or with an opening in the top area of the bag. The other style uses the same principles but is worked directly in the top rows of the bag. See that post here. Both have video tutorials located at the end of the post.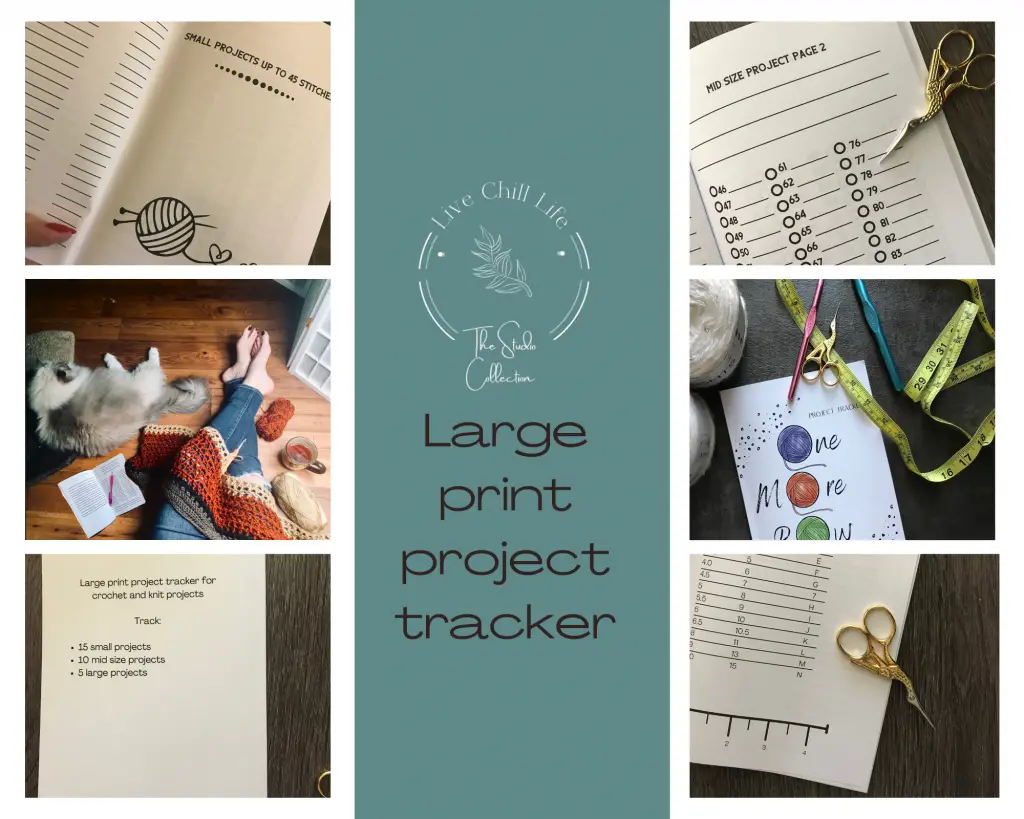 I designed project trackers! This is the large print version for tired eyes. So much easier than using apps, scraps of paper or a plain notebook.
Three project sizes, a handy ruler and hook guide inside the cover and plenty of rooms for notes in each pattern.
A handy 9″ x 6″ size.
Buy it here.
Regular size print here.
While this strap likely won't be suited to a market bag it is great for fashion bags of all types. (for a no stretch strap worked directly into the top of the bag check out this post.)
I developed this no stretch purse strap for the Camellia designer crochet bag and not only is it attractive but it has very little stretch.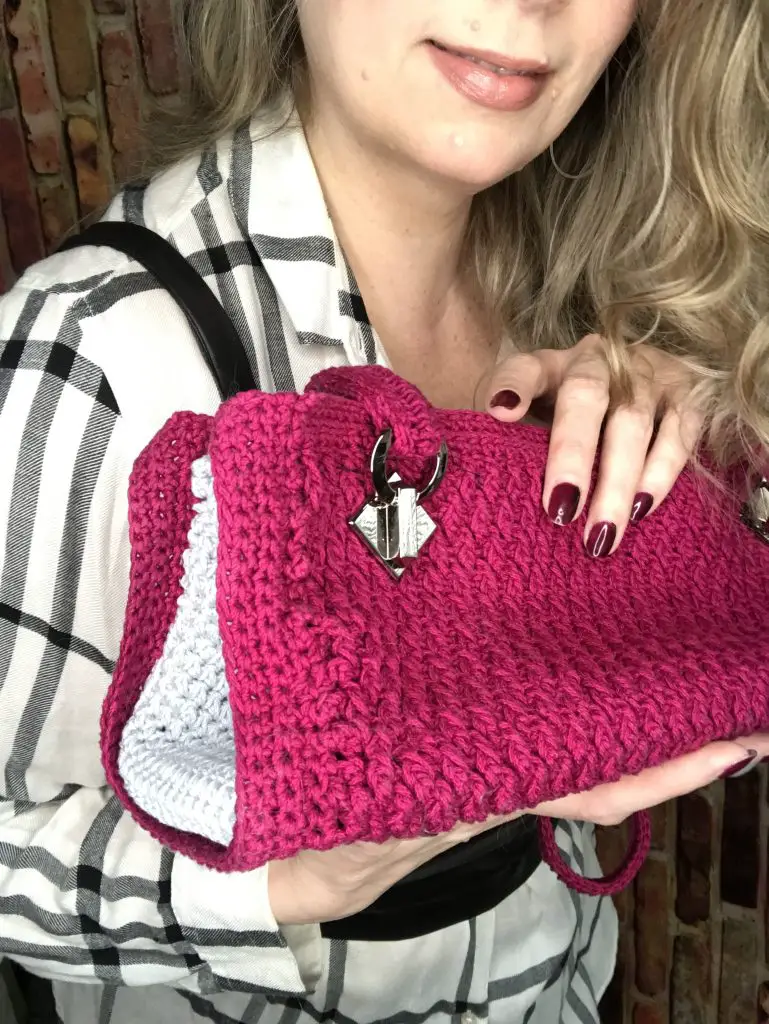 Tips to make a purse strap with little to no stretch:
Use a no stretch (or very little stretch) yarn like cotton.
Go down one or two sizes of the hook recommended on the yarn you're using. This reduces space to stretch with every row and every stitch.
Use supportive stitches that work together to support the stitches above and next to them.
How to attach it to your bag? This is critical in choosing what kind of strap you're going to make. Not every strap style works with every bag.
You have a few options to attach your strap. This style of strap is added once a bag is done rather than worked into the body design.
*Use it how it's shown here wrapping around the handle holder you've chosen. Just make sure to go up 2-3 inches to give a good secure attachment. Don't simply wrap it around the strap holder. Think of it like roots on a tree. The longer ones support a large sturdy tree.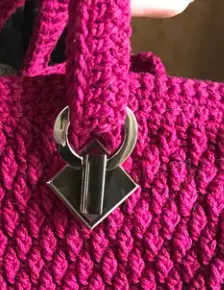 *Anchor it on the inside of the bag with a washer, knot or large wood toggle.
*Once it's in place close it off to create a circle.
How to crochet a no stretch strap for bags
Crochet desired length with your small hook.
Row 1: in second chain from hook hdc across row. chain 2 turn.
Row 2: in the style of the waistcoat stitch work dc under and between stitches creating a wrapped effect. The arrow is pointing between front facing v's where you insert the hook. work these dc across row. Turn. do no chain
Row 3: slip stitch across row to finish.
Watch the video tutorial of these 4 steps below.