Ads allow content creators to provide free useful and compelling content to the public. We may earn money or products from the companies mentioned in this post. See the Affiliates and Disclosures page in the top menu of this website for detailed information.
Crochet a non stretchy woven look crochet bag strap
Of all my styles of no stretch crochet straps, this one is the most sturdy and virtually stiff. It has a pretty woven look while providing a high amount of support for bags that tote heavier contents.
The practicality of no stretch crochet bag straps is critical and not for funzies. These tips I have in general will prevent saggy crochet purse straps and why I have such a variety of them to chose from.
What good is a bag if it isn't worth carrying? We like pretty things of course but bags mainly are for function at the end of the day. We use them to carry things as well as complement our outfit. Beach bags, fashion bags, and tote bags all need no stretch crochet bag straps.
Stretchy straps are a downfall of many crochet bags causing the bag to hang down considerably farther than you envision in your mind as you start your project.
It can cause you to not end up using the bag much, if at all. There are some steps you can take to prevent the dreaded bag sagging to your knees when it has more than a feather and twig inside of it.
In the first installment of this no stretch crochet bag strap series, I showed you a method to make crochet straps free form that needs to be attached to the bag. In this installment, I will show you how to work the strap directly into the top area of the bag for a seamless design.
See all five styles of no stretch crochet straps!
T-shirts and project totes for crocheters available in my Etsy shop!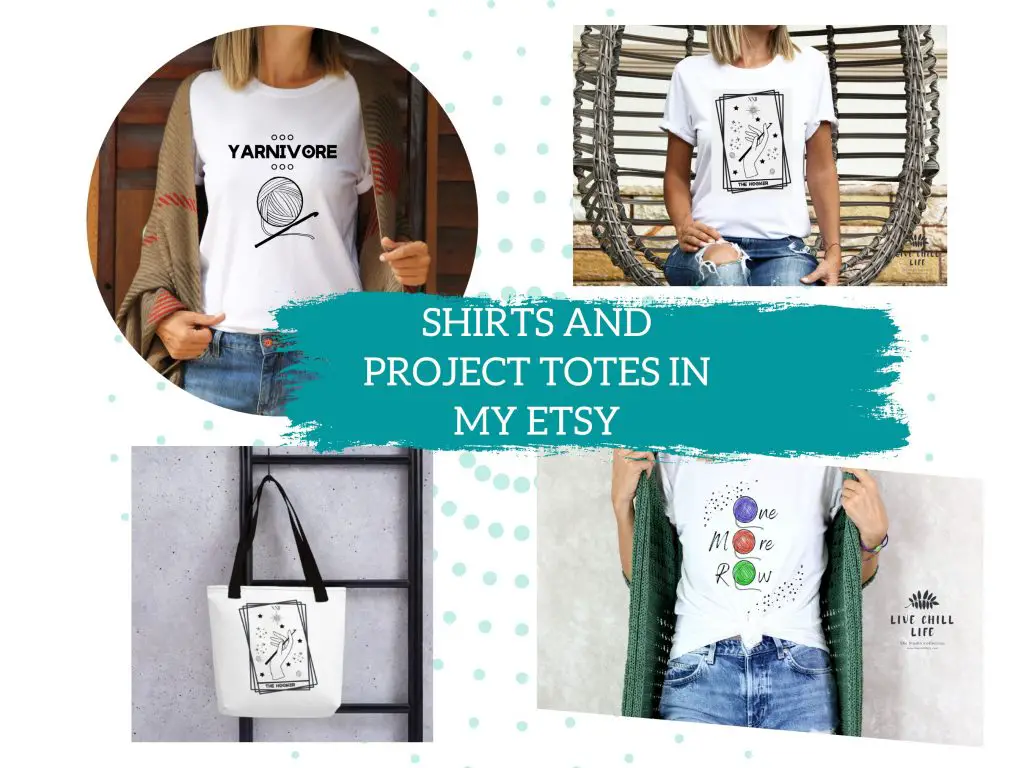 See video tutorial at end of post.
This technique is suitable for these styles of bags.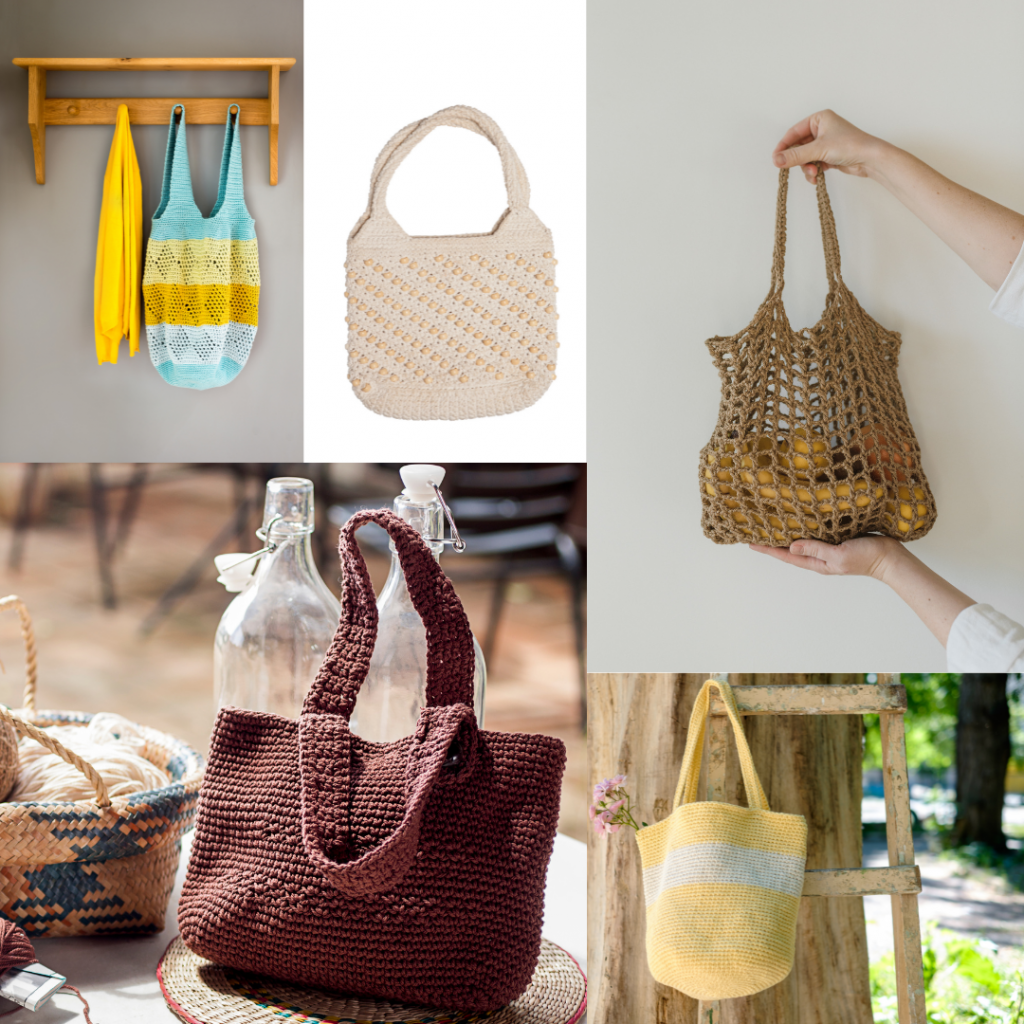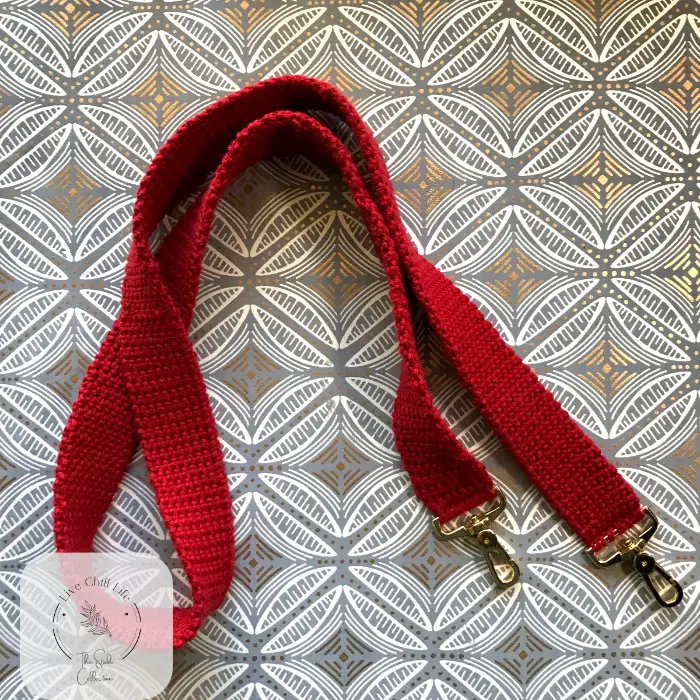 How to make a non stretchy purse strap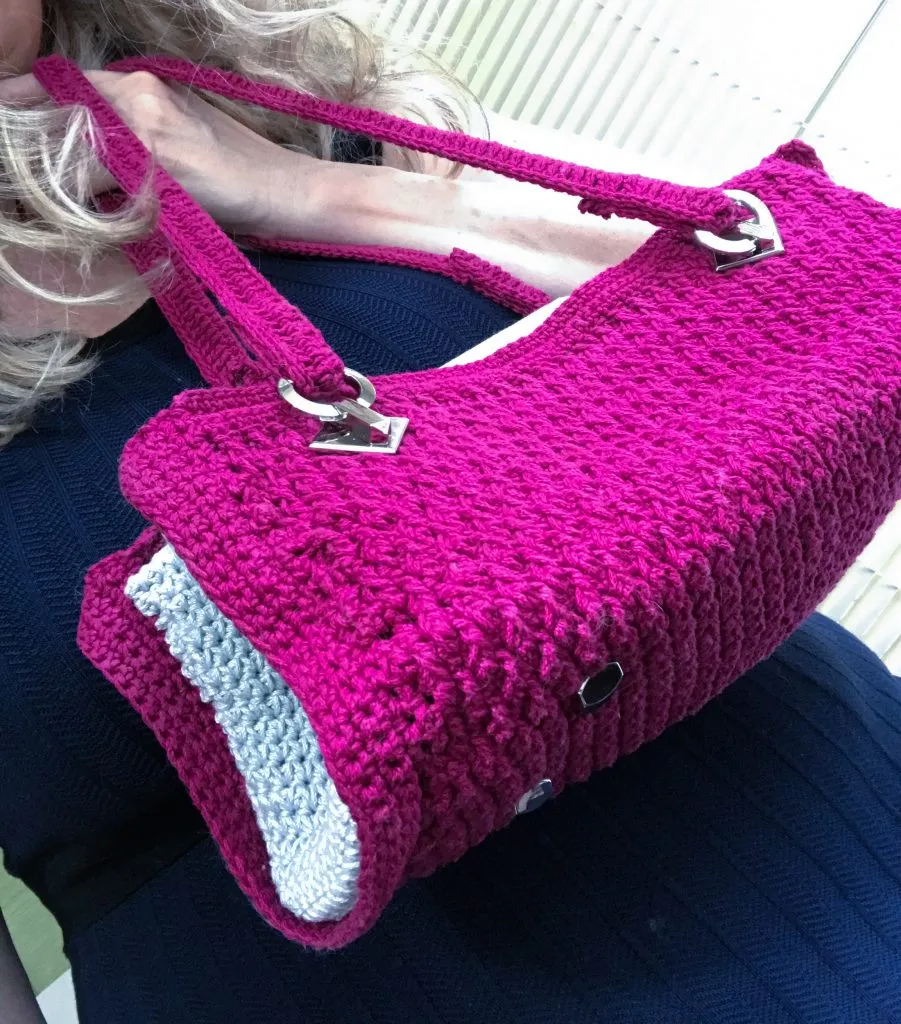 Principles used in version 1 are employed here in this version.

#1 Use a smaller hook. I am using a 3.5mm hook for cotton aran yarn. With every stitch, it decreases the amount of space between rows and stitches thus lessening how much it will stretch. You know stitches, give them an inch and they take a mile!
#2 Use stitches that are supported by other stitches. I am using two styles for this instructional. This is so the stitch is joined to other stitches preventing movement. Think of it as leaning on a friend in a time of need. This need being crochet bag straps that don't stretch!
Crochet a no stretch bag strap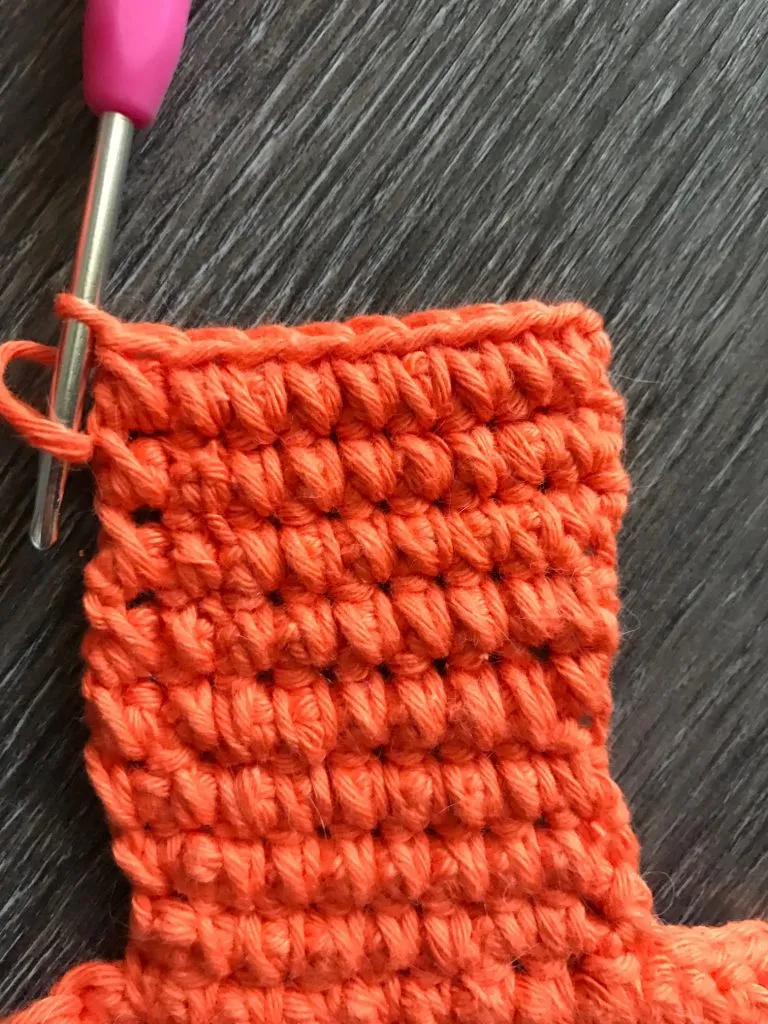 Strap should be at least 8 stitches wide. Single crochet strap stitches to total at least 8 stitches into the part of your bag that you want your strap to start. The 8 stitch count will help with the support – more stitches more support. After this set up proceed to the two row repeat below.
Ch 1 and begin (ch 1 and turn at the end of each of your strap rows):
Row 1. Instead of working your hook into the first stitch, go UNDER the stitch somewhat similar to a waistcoat stitch. You are wrapping the stitch below. It will look woven like the waistcoat stitch but you won't split the single crochet (you generally need a larger hook for the waistcoat stitch but we want a smaller hook for a no stretch strap.
Row 2: This row will use linked stitches as shown on the farmhouse striped dishtowel free pattern.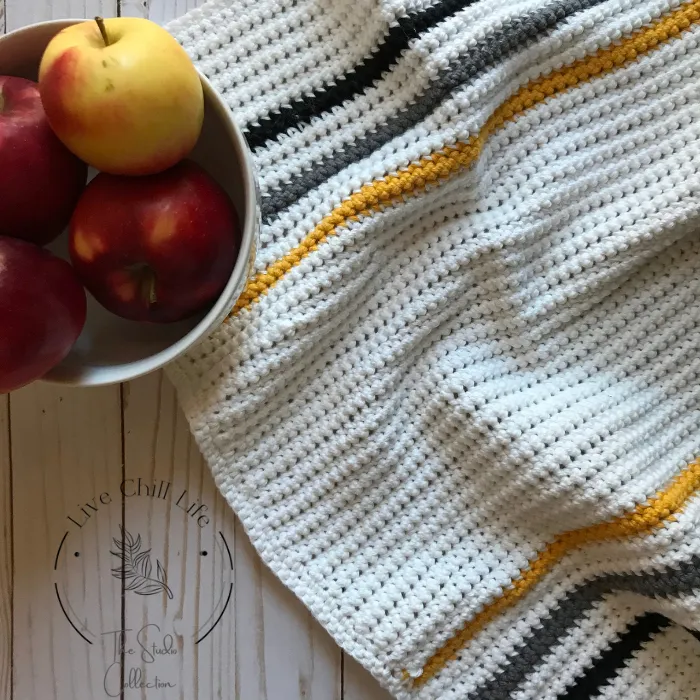 Work a sc in first st. *Put hook into same stitch and pull up a loop. Go into next stitch and pull up another loop. 3 loops on hook now Draw up a loop and pull through all three loops.* Repeat from * to * to end of row.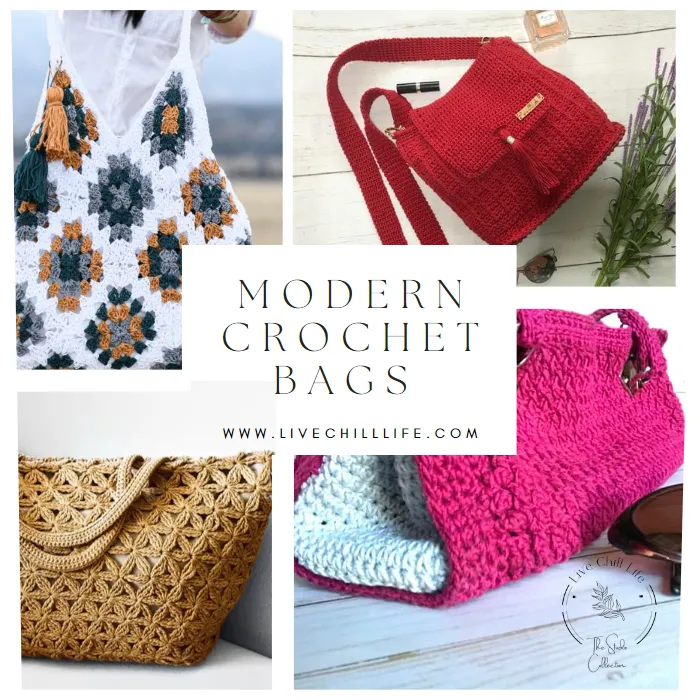 Finishing a no stretch crochet bag strap
Repeat row 1 & 2 to desired length. Slip stitch into other end of bag to secure. It has a beautiful woven look but it has been done entirely with your crochet hook.