Ads allow content creators to provide free useful and compelling content to the public. We may earn money or products from the companies mentioned in this post. See the Affiliates and Disclosures page in the top menu of this website for detailed information.
If you're looking for fresh modern crochet bag and purse patterns I have a stunning collection to choose from!
Crochet bag patterns come in styles to suit all types of people from boho chic to modern and sophisticated.  Market bags, zipper pouches, backpacks, beach totes, fanny packs, crossbody bags and fashion handbags can all be made with a crochet bag pattern.
Table of Contents
Designers like Stella McCartney and Michael Kors include them in their collections. You can create your own modern crochet bag with touches like modern stitches, fresh colors, substantial hardware and classic shapes.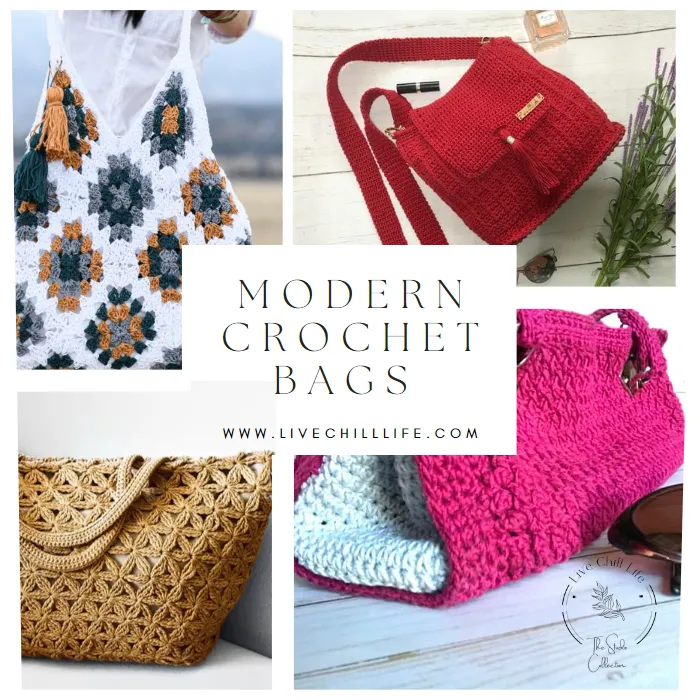 Modern style blends classic shapes and patterns in neutral or trendy colors. Color blocking can look fresh and modern as well.
Modern can also be a style that compliments your signature style.
Materials to make a crochet bag
You will want a sturdy yarn that doesn't pill or fray so I recommend  strong cotton yarn, jersey  or cording.  These are durable yarns for crochet bags and they hold their shape well.  You don't want a stretched out bag. Acrylic will tend to pill as bags get a lot of wear and tear from friction.
Let's look at some modern crochet bag patterns!
Crochet a modern tote bag
When I think of a tote bag I think size. These are roomy bags to carry around lots of stuff (or use as a laptop bag). They also can be a nice proportion contrast to a small frame, compliment a large frame or add dimension to a close fitting outfit.
Think slim pants or a body hugging day dress.
Which one suits you best? Do you like to use bold colors or neutrals like off white, camel, coffee bean or gray?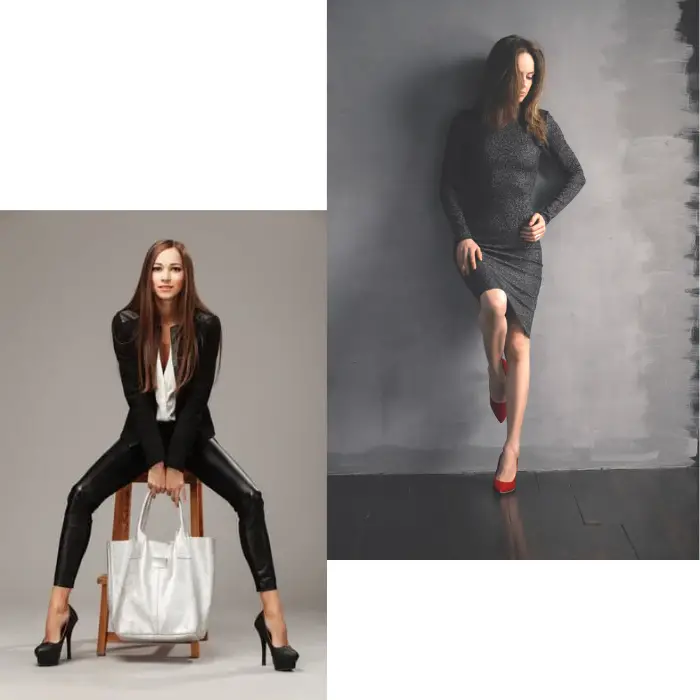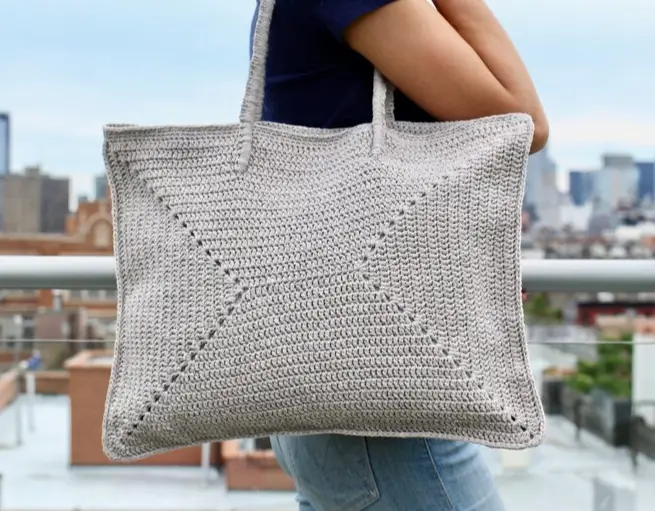 Get the free pattern for the crochet Freeport tote bag.
Crochet crossbody bag pattern
This design features hardware and a leather bottom along with a subtle texture to be eye catching and fresh.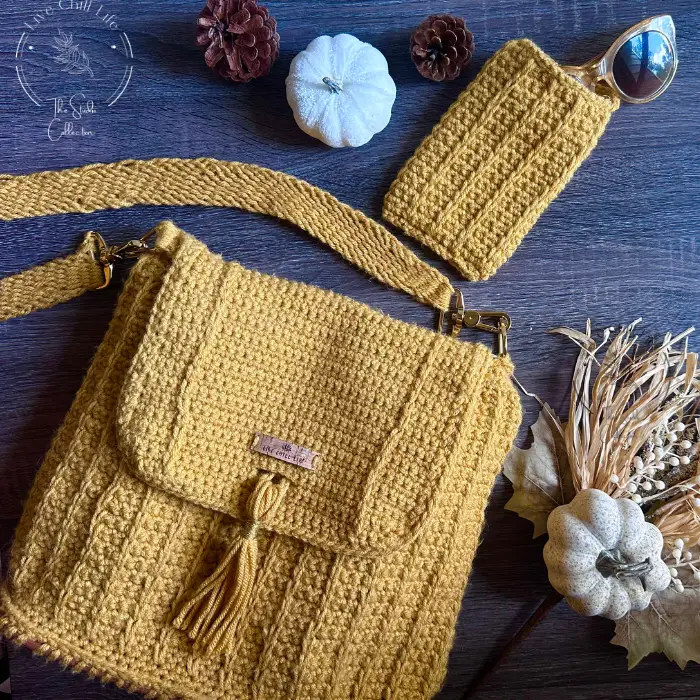 A low stretch bag strap keeps it from drooping too far down the body.
Check out the pattern for this crochet crossbody bag with matching sunnies case.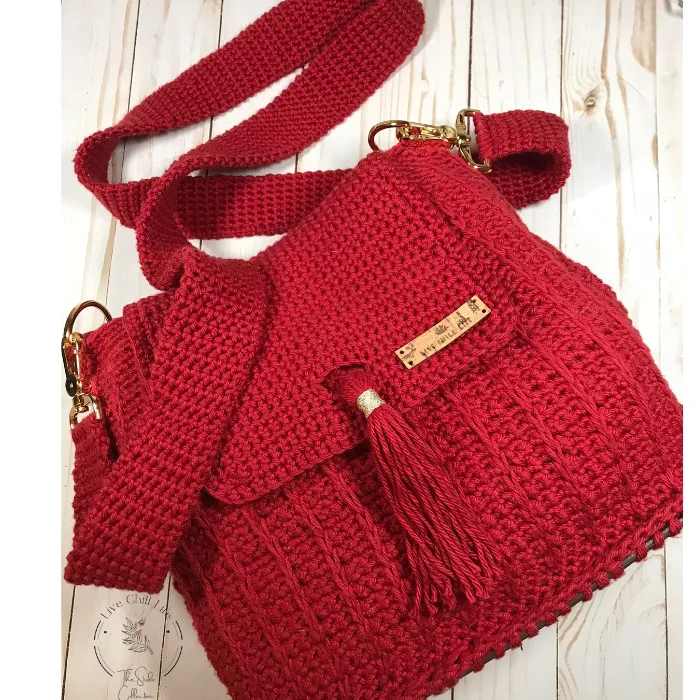 Modern granny square crochet bag
Stella McCartney has a lovely crochet tonal granny square bag in her collection. Let's see another version that you can make yourself.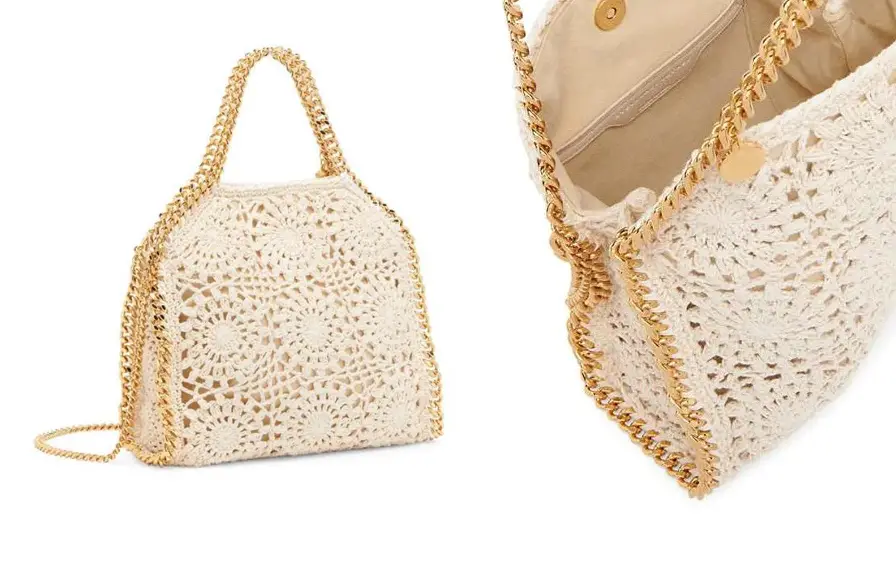 You can work this gorgeous bag in a single color to capture the vibe of the designer bag by Mama in a stitch. The granny square bag is a tote handbag hybrid with lots of room to carry all the things.
Get the pattern for the granny square bag.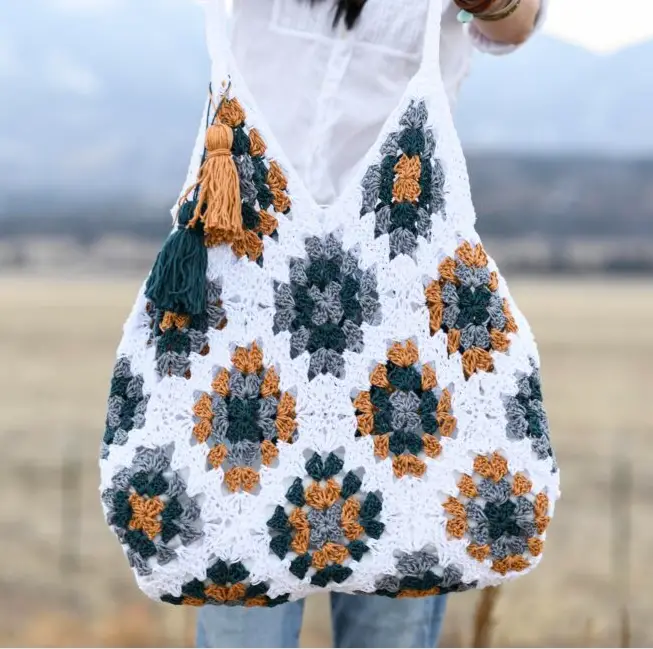 Boho chic crochet shoulder bag pattern
Boho looks fresh yet classic and certainly the style lends itself beautifully to all things crochet.
The designer uses mercerized cotton yarn for a smooth polished yet chic look to suit your boho style. Lion Brand 24/7 cotton works up beautiful with great stitch definition and does well in the washing machine. It's also readily available at most craft stores.
Get the pattern for this crochet boho bag.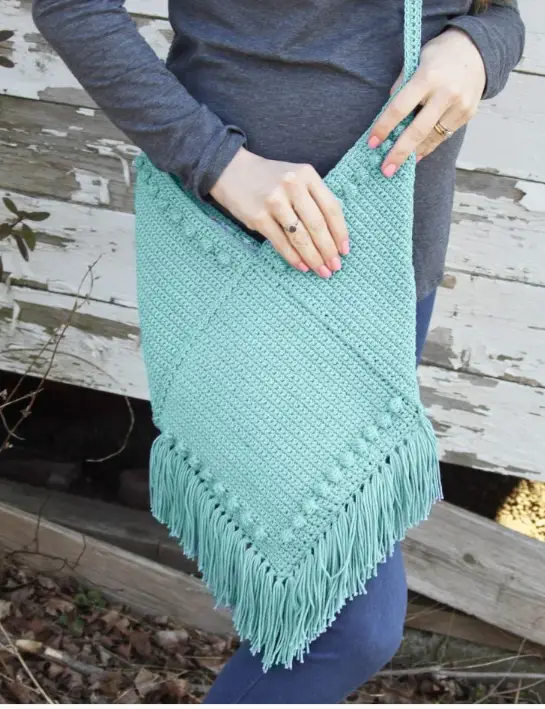 Summer woven look crochet bag
A Michael Kors style tote is what this style is all about. A great go with anything in your summer wardrobe look! Open and airy, feminine and classic yet modern this is a great staple bag to crochet for your collection or to gift.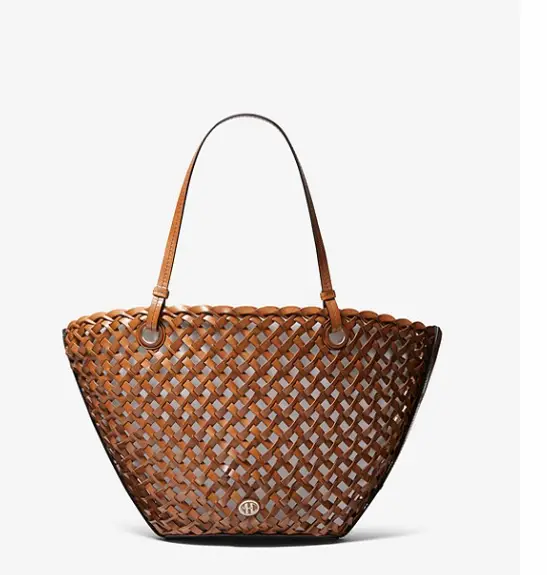 Make something with a similar look and style with this crochet tote pattern. The designer uses a cotton sport weight but you could opt for a similar weight polyester crochet cord fiber for a more refined look. A tobacco color would be perfect!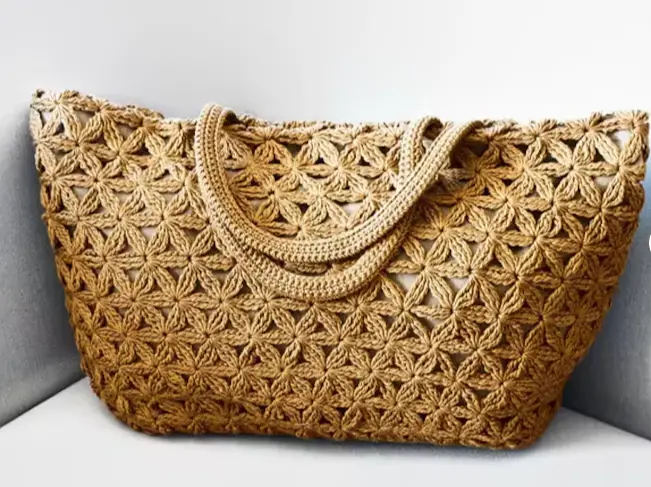 Crochet baguette bag
Looking rich and expensive, this bag has loads of designer inspired style in a classic baguette bag shape.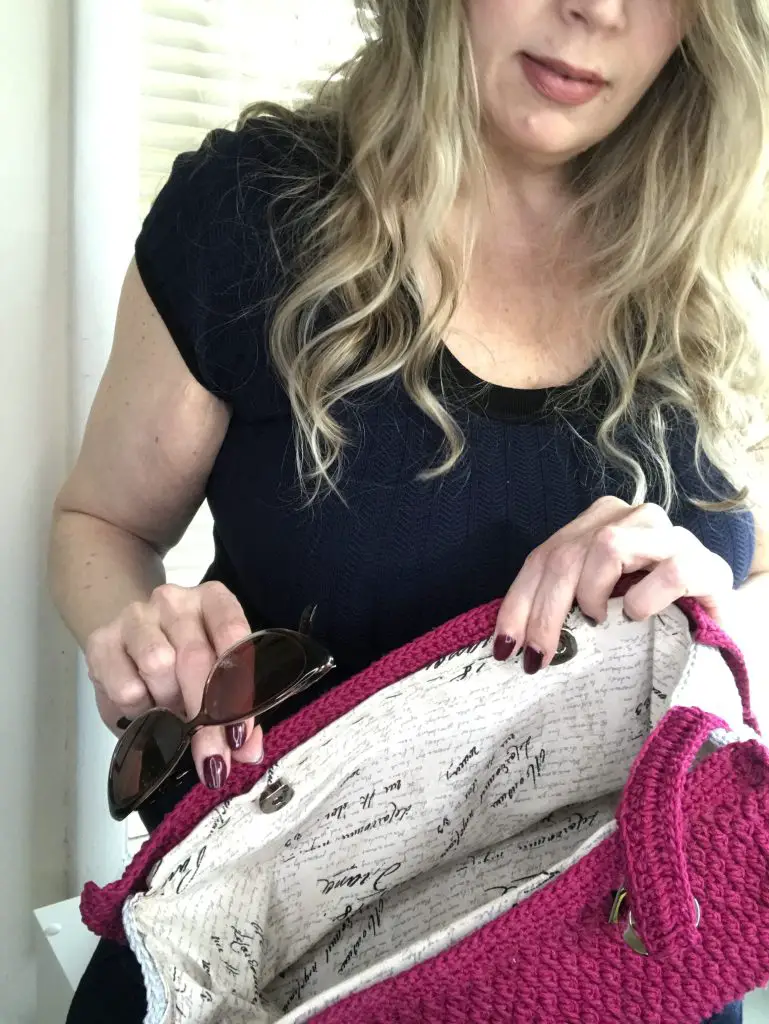 Two crochet textures and two yarn tones give this visual interest. A liner, some inexpensive mesh for bottom structure an the all important hardware detail that makes designer bags look so rich and luxe.
A no stretch slim strap brings everything together. Mercerized cotton, Lion Brand 24/7 cotton specifically was used for this bag to look fresh yet polished.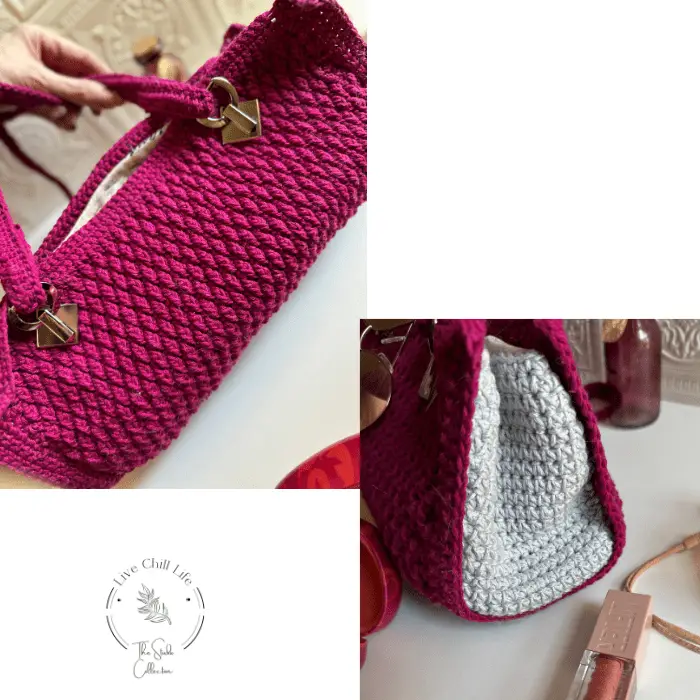 See more about this crochet baguette bag pattern.
Crochet animal print bag
Animal print is always in style and this zebra bag is right on trend. This bag is sure to catch everyone's eye and garner compliments at every turn. Imagine styling it with a simple white shirt and jeans or a summer solid dress? Perfection!
Outstanding Crochet has designed this print to be made with a tapestry crochet technique to work the colors together to create a beautiful finished bag.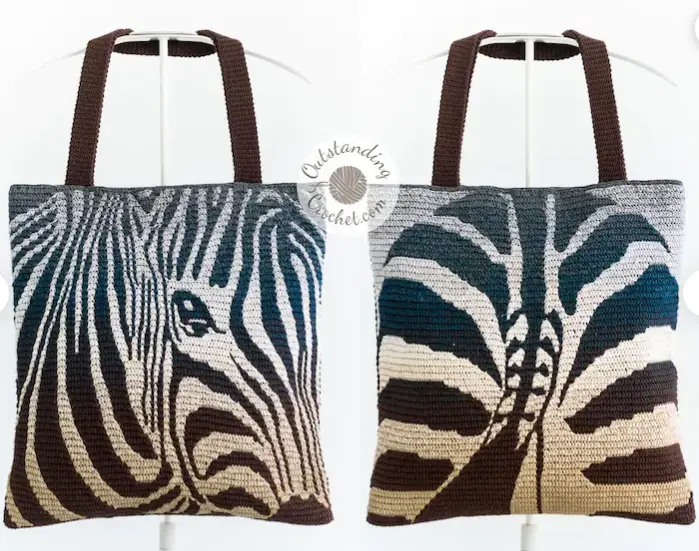 You may also like how to prevent sore wrists from crochet that no one is telling you
Crochet fanny pack free pattern
Fanny packs are very popular currently, especially when worn in a modern way. Many people find they only want to tote necessities for quick errands and a bag that holds a phone, some money/cards and keys is all they need. The crochet fanny pack is ideal for this.
Check out the free pattern for this pretty crochet belt bag from Lakeside Loops.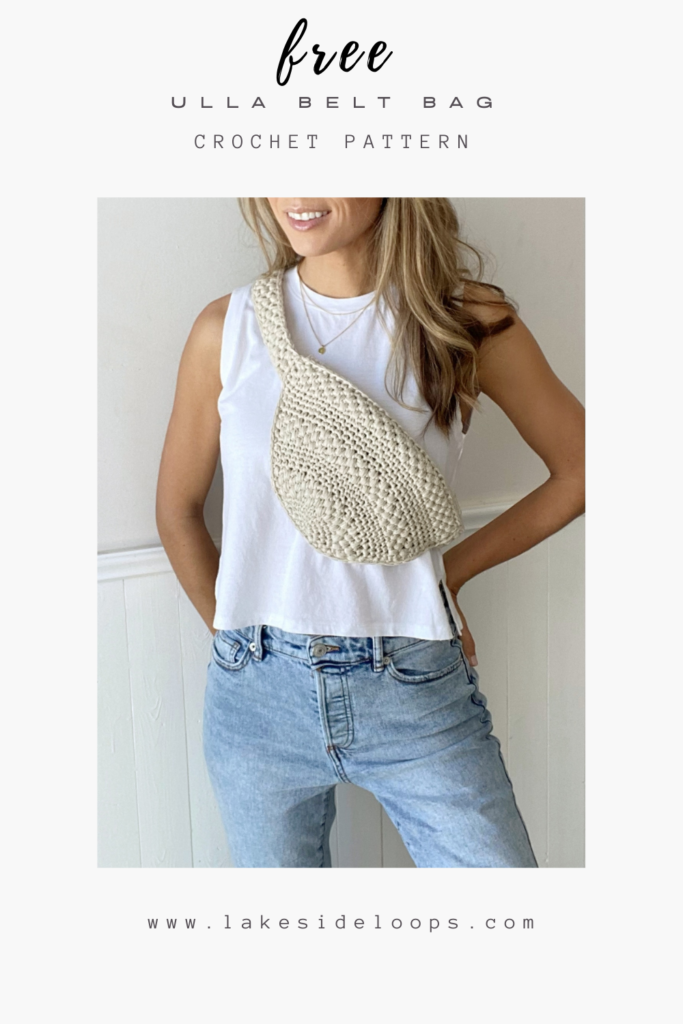 Crochet Market tote pattern
Market totes are popular crochet bag patterns because of how practical they are! Open and airy they allow your produce to breathe while you walk the market looking for other treasures.
Look for sturdy straps like my 5 strap options for this type of bag so it doesn't hang to your knees once it's full of heavy produce.
Check out this free pattern for the portofino crochet market bag.
Crochet zipper pouch free pattern
A zipper pouch that is too beautiful to hide inside a bag! This style of crochet bag is so useful and makes a great handmade gift. Think of the adorable things you can tuck inside of it for your recipient.
If you didn't think you could put a zipper on crocheted items, think again. You can secure items inside your pouch with a zipper very easily.
Check out the crochet alpine stitch pouch pattern to see how.