We may earn money or products from the companies mentioned in this post. See the Affiliates and Disclosures page for more information.
If you crochet for hours at a time week after week you know the feeling of arms that feel spent, wrists that don't have any more to give and various shoulder complaints. I have a solution!
Your discomfort severity ranges based on your body size, how you hold your hook and feed your yarn as you work. The solution is the same though.
Crafter gloves like these certainly do offer some support but they aren't comfortable for longer stretches that happen during a Netflix binge.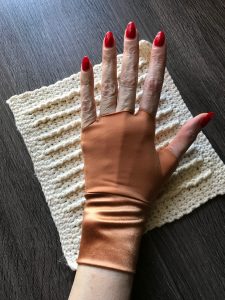 What is a crochet lover to do? I was determined to find a solution. When I am feverishly working on something either to get a design prototype done or a gift ready in time the pain sets in.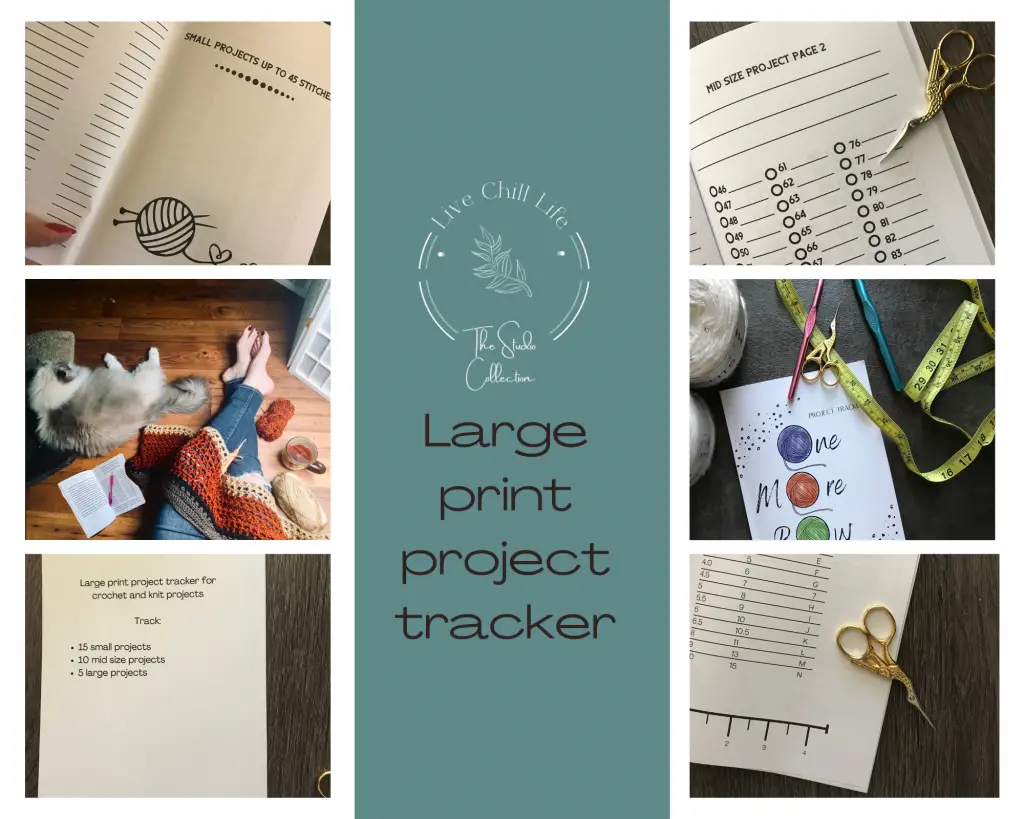 I designed project trackers! This is the large print version for tired eyes. So much easier than using apps, scraps of paper or a plain notebook.
Three project sizes, a handy ruler and hook guide inside the cover and plenty of rooms for notes in each pattern.
Buy it here.
Regular size print here.
I have had bad eyesight since age 18 so large print is a godsend when you can't see apps and dark yarn, let alone going from one to the other on a crochet-a-thon during a netflix binge.
I found the solution and it's been a real crochet game changer! I did try one desperate day (I really needed to finish but my arms were spent) so I grabbed a body pillow from the bed and wrapped it around my torso like a horseshoe and voila! What a difference. All the pressure was off my forearms and my wrists breathed a sigh of relief.
While the body pillow works in a pinch it is not a long term solution. It is bunchy, awkward and isn't meant to folded around your waist but something is! A nursing pillow. I got a high quality one called a boppy because lesser quality pillows I know from experience just don't give the right support.
Get a boppy of your own here .
Live Chill Life is a participant in the Amazon Services LLC Associates Program, an affiliate advertising program designed to provide a means for sites to earn advertising fees by advertising and linking to Amazon.com