Ads allow content creators to provide free useful and compelling content to the public. We may earn money or products from the companies mentioned in this post. See the Affiliates and Disclosures page in the top menu of this website for detailed information.
Truboo yarn poncho pattern
A breezy elegant crochet summer poncho pattern with a sunburst. Meet the Costa del Sol poncho.
It uses the cool ultra soft summery yarn, truboo bamboo rayon yarn. This yarn has excellent yummy drape and feels like a million bucks cascading over your body without making you feel warm on sunny summer days. Try it as a topper over your summer basics or take it poolside.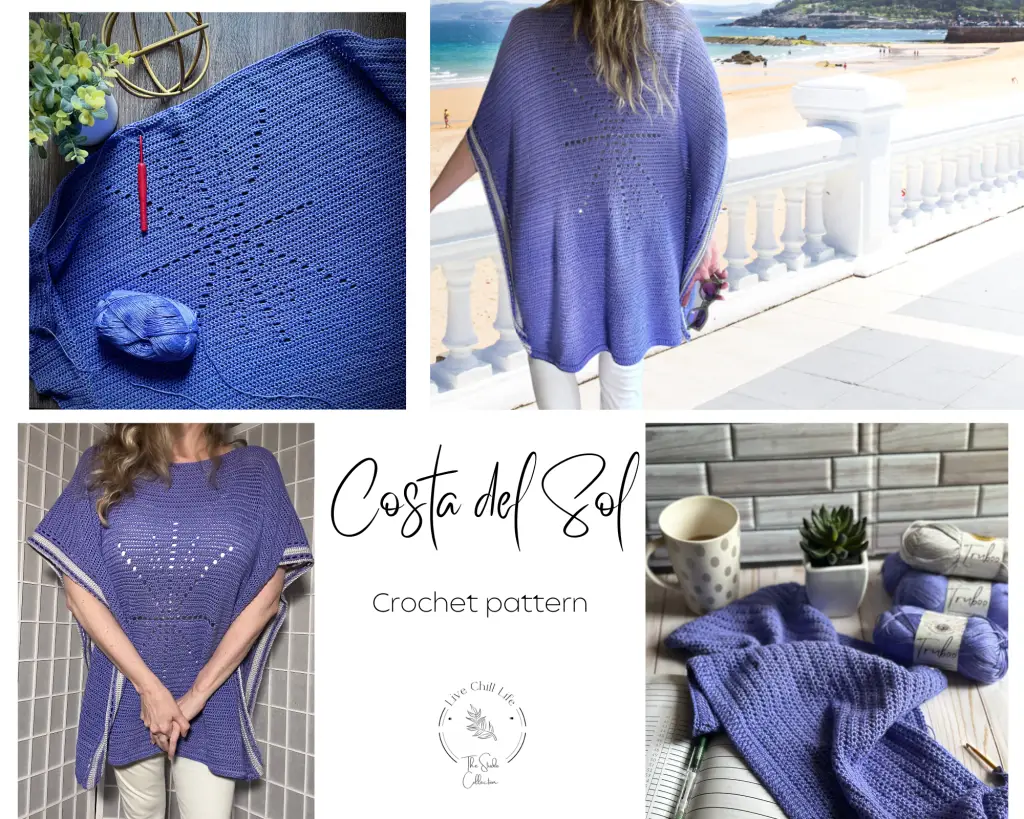 A bold contrast side border edge adds extra style to this already chic poncho because we don't like boring around here!
You may also like these chic modern crochet poncho patterns
Costa del Sol crochet poncho design and sizing
The pattern is size inclusive with three widths and two lengths ( both of which you can further customize if need be).
The design uses easy beginner stitches however, you should be an experienced beginner if making this project. What level is your crochet skill?
You will work strategic chain spaces for the sunray pattern and use a simple beginner stitch for the rest of the garment along with an easy bottom border.
The poncho is designed to be longer in the back however you can make yours all one length with tips in the pattern.
The pattern is worked in one piece so there is no seaming. This keeps an effortless high end look.
See other truboo yarn patterns
Sizes:
US sizes
SM fits 4-10
MED fits 12-16
LG fits 18-24
Length options are average and tall : 30″ & 37″ . Keep in mind this measurement is for a longer back with 3″ shorter in front. You can customize to make it even length front and back.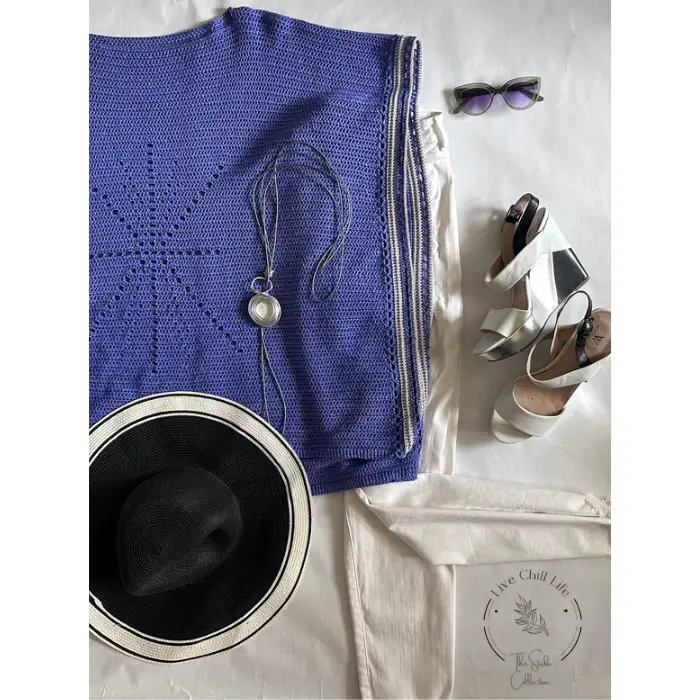 Subtle bottom border for a finished look.
You can also customize how wide you would like the neck opening in case you like a sassy off the shoulder look.
Materials needed for this pattern:
If you are using a blended fiber yarn check the label that it has no wool or acrylic because it will get hot quickly. Only warm weather yarns like cotton, bamboo, tencel and lyocel. A small amount of nylon is okay. Check out my post on the best yarns for summer crochet and knit.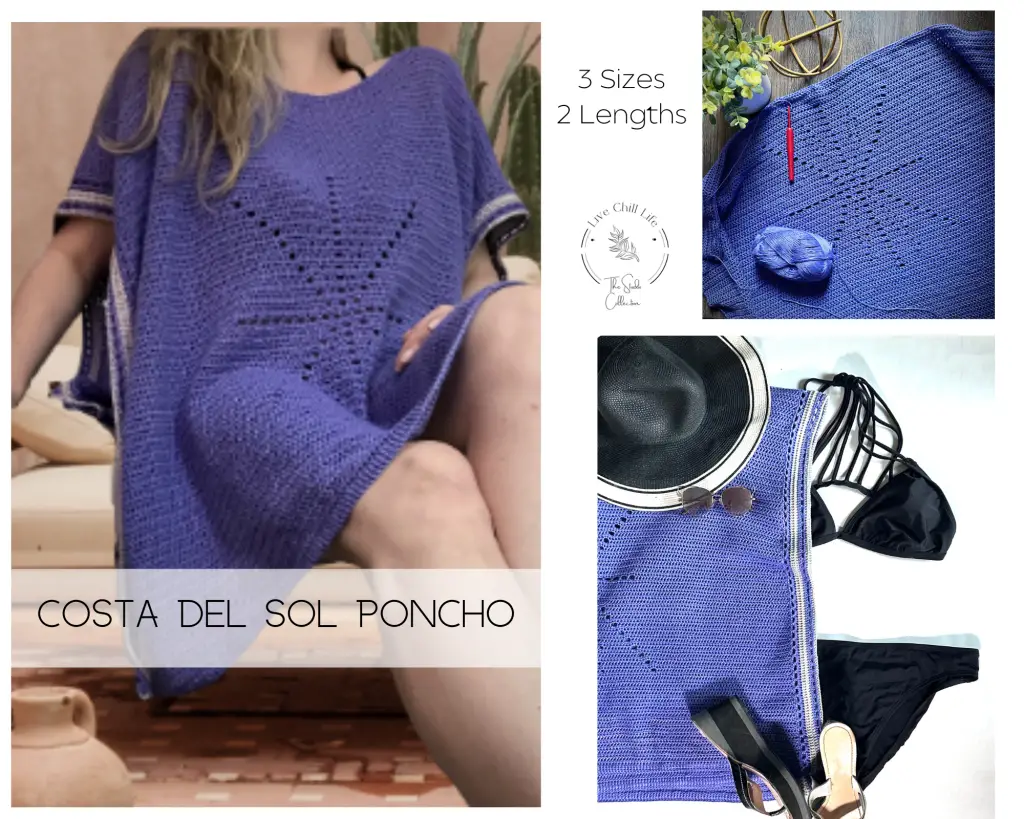 The pattern is written but also has a graph if you like to follow a chart or just to glance at a chart to see what your work is supposed to look like. The graph is shown as a quarter of the design but you may prefer to print out 4 pages of it and put them together to look like the sunray but you likely will find the single page is enough. I show you how to do this in the video tutorial.
If you're using my project tracker book, select the large size project as this will be close to 200 or over rows depending which length you choose to make.
How long will it take to make the poncho? That depends on how much time you have each day/in a week and of course, what size you are making. If you can devote 15 hours per week (your tv time perhaps) then 3 weeks may get you to a beautiful finished crochet garment you will get quite a bit of wear from during the warm months. Not bad, eh?
My goal was about 15 rows per day. Check out my tips on how to avoid crochet wrist and hand pain so you can do more without wearing out your hands and arms.
28 page pattern (too big to put on my site for free) available for purchase. Get the pattern on Etsy or Ravelry.