We may earn money or products from the companies mentioned in this post. See the Affiliates and Disclosures page for more information.
Patterns that use truboo yarn to its best advantage
Truboo is a unique yarn that is soft and elegant. It can droop if the stitches aren't right. Here are some great truboo yarn crochet patterns suited to this gorgeous bamboo yarn.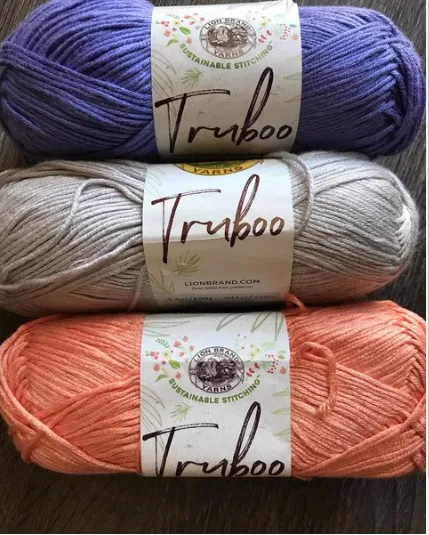 I work with this yarn quite a bit and not only wrote a review of truboo yarn, I also have designed patterns with it to prevent droop but still get the elegant drape bamboo yarn does best.
Crochet Summer Poncho pattern
The Costa del Sol crochet poncho pattern is so luxe feeling you will live in it all summer! Three sizes, two lengths. Beginner friendly stitches and well suited to and experienced beginner or higher.
What crochet skill are you?
It is so luxe feeling to drape yourself in this elegant soft yarn. You will feel like a million bucks!
See pattern details for this crochet poncho.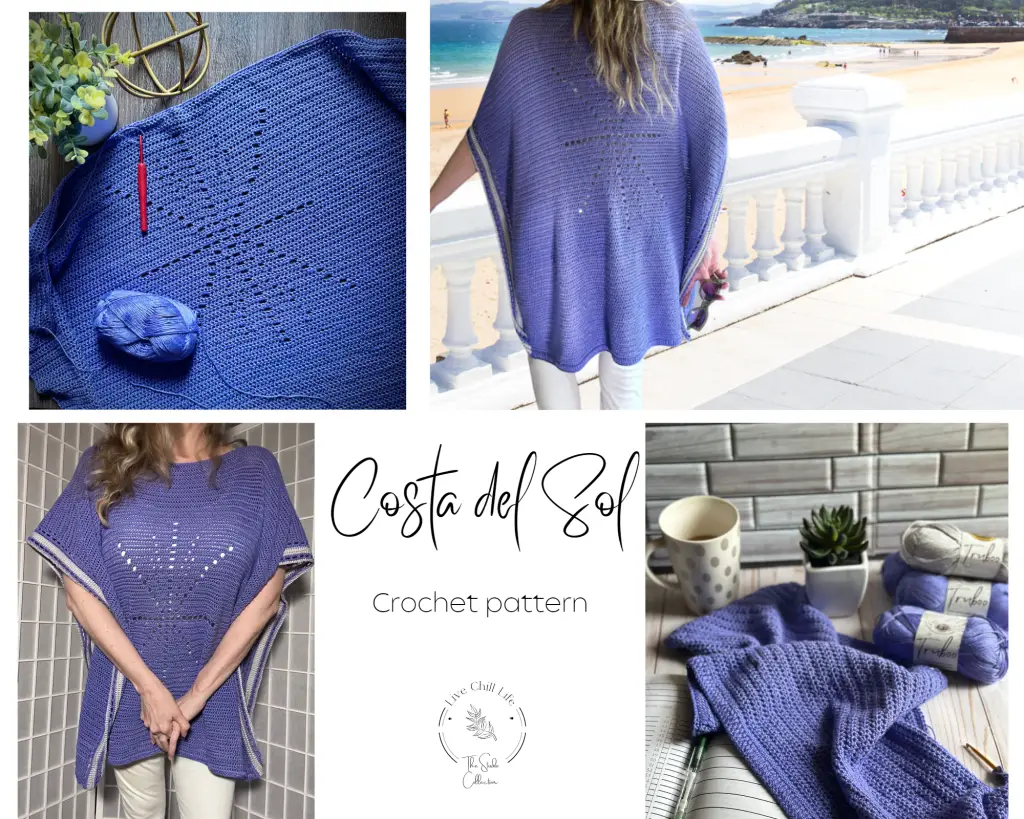 Truboo cardigan pattern
For a lightweight crochet cardigan suited to spring and summer, the Peyton Cardigan from Lakeside Loops is simple and classic. It uses two different stitches on the top and lower half to create visual interest.
The addition of handy pockets are always welcome on this fresh modern length cardigan.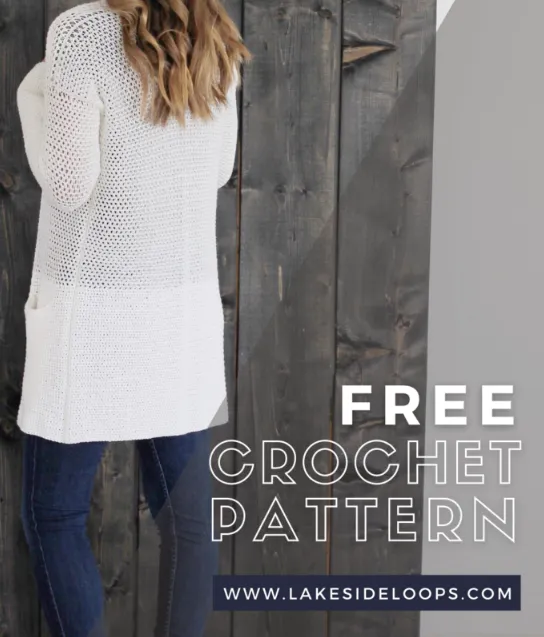 See the Peyton cardigan using truboo yarn here.
Check out crochet patterns to make for spring.
Crochet Mesh Tunic using Truboo yarn
This pattern is designed to prevent droop while giving an open airy feel. Often lacy looking stitches are prone to drooping with silky yarns but this design prevents that.
A side vent is worked in so it doesn't bunch around the hips when sitting.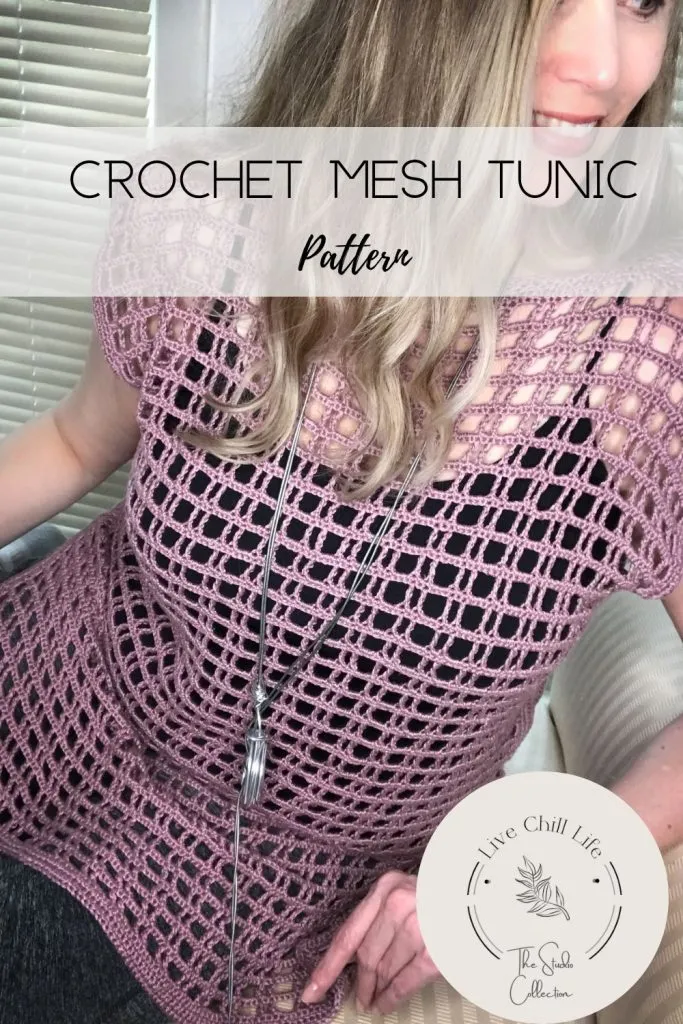 You can enjoy the soft feel of the bamboo yarn against your skin with a garment that holds its shape beautifully.
See the pattern details for the truboo mesh look crochet tunic.
A crochet cape using truboo yarn
This design is a versatile garment topper that you will get a lot of use from. The dreamy soft feel of truboo yarn surrounding you like a gentle cloud is my idea of a great crochet project.
This is something you can reach for when the air conditioner feels cool on your shoulders, temp changes when traveling on airplanes and when in movie theaters for all those summer blockbusters.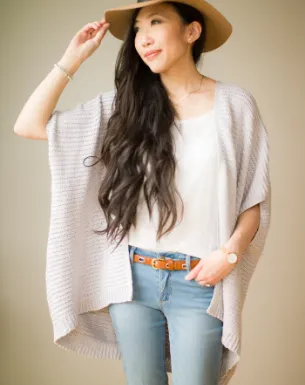 See the pattern for the crochet dusk cape using truboo yarn.
Crochet truboo tank top pattern
While the stitches in this pattern are meant to have some drape, the straps will hold fast and not droop. The drapey stitch pattern will show curves tastefully and if you choose to make a two tone tank as shown is even more eye catching.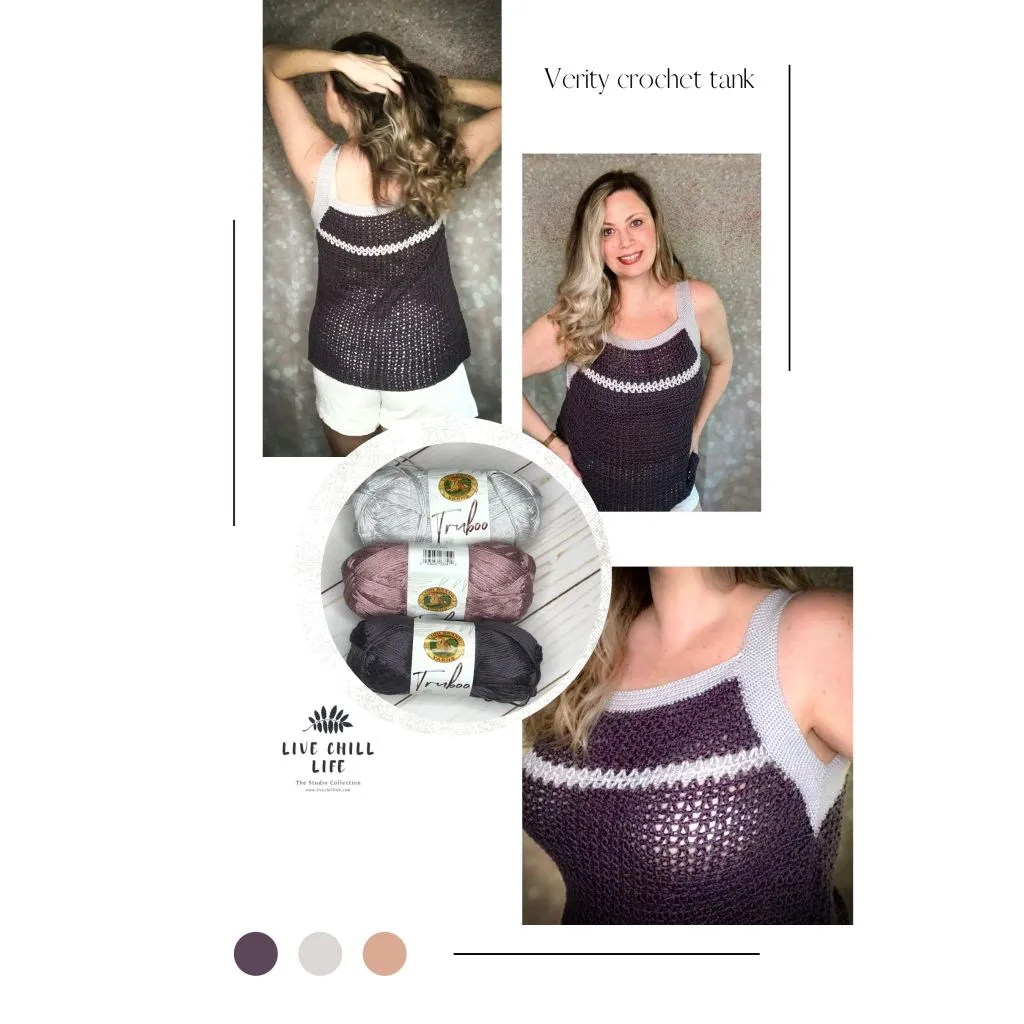 Try it as a crop, mid length or more of a tunic as shown here. It is a a bit of hybrid between a regular neck and halter to give a fresh modern look.
See the pattern for the Verity crochet tank top using truboo yarn.
T-shirts and project totes for crocheters available in my Etsy shop!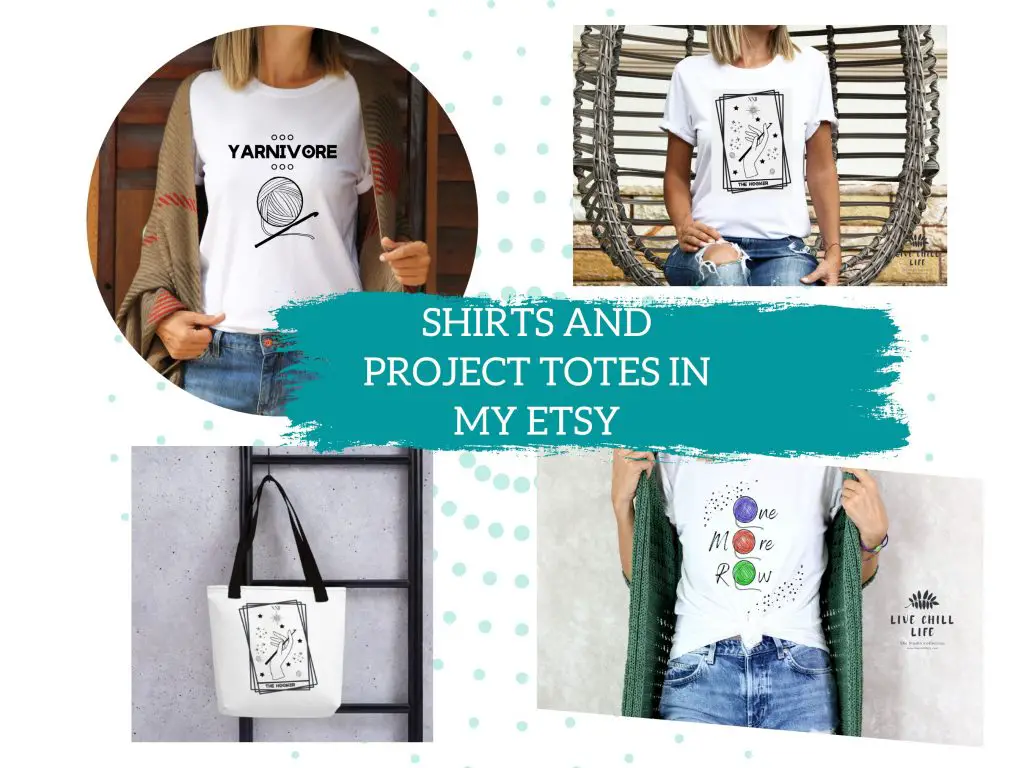 A classic cardigan made with truboo yarn
A great classic style with wonderful signature truboo drape.
The textured stitches will prevent too much droop so you get a cardigan that holds its shape over time.
See the moondance cardigan pattern.
Crochet mesh cardigan for summer
An open mesh mean to drape and swing. Using truboo (or nuboo yarn) gives it such an elegant look and feel it would look great in any high end resort shop.
Imagine it over swimwear or as a layering piece over your summer linen and cotton basics.
Special tips to customize for your torso proportion so the V hits where you want it at the top.
Check out the crochet mesh cardigan pattern.