Ads allow content creators to provide free useful and compelling content to the public. We may earn money or products from the companies mentioned in this post. See the Affiliates and Disclosures page in the top menu of this website for detailed information.
A honest review of truboo yarn from a crochet designer
After creating multiple designs with it I am ready to give a truboo yarn review. I recall not having been as excited to get my hands on some yarn possibly in my entire crochet career as I was for this yarn. Lion brand's truboo 100% bamboo yarn (in my mind) promised the coolness of cotton with the elegant sheen of bamboo previously not experienced.
Does it split?
Does it stay shiny?
Does it droop?
Let's talk about it.
Lion Brand truboo yarn is a beautiful and elegant category 3 yarn that is gorgeously suited to spring and summer garments. It is bamboo rayon known for being drapey and wonderfully soft.
The color options have expanded since I first wrote a review of it and I may be the most excited about that because I design so many crochet garments with this yarn. I am in love, can you tell? Beautiful blue and gray tones, neutrals and some truly unique summer shades to make crochet garment patterns with impact. Just look at the color chart below and see soft celery green, a gently blue gray called breeze and a brown purple aptly named raisin.
An important aspect I wanted to test was whether the yarn would maintain its shiny appearance. I'm pleased to say that truboo yarn does indeed stay a bit shiny even after multiple uses and washes. The elegant sheen adds a touch of sophistication to any project.
A great benefit of this natural fiber yarn is that you won't get hot when wearing it even in direct sun. Before now 100% cotton yarn was the only fiber I could use for my warm weather designs. I live in a warm climate and was always on the lookout for cotton yarn options.
I was so tickled when I saw truboo on a store display during it's early lauch. I snapped several skieins up and go to designing and I've been working with it avidly ever since. Later in this post I will show you some of my truboo patterns and how to best work with it to get a good result.
Table of Contents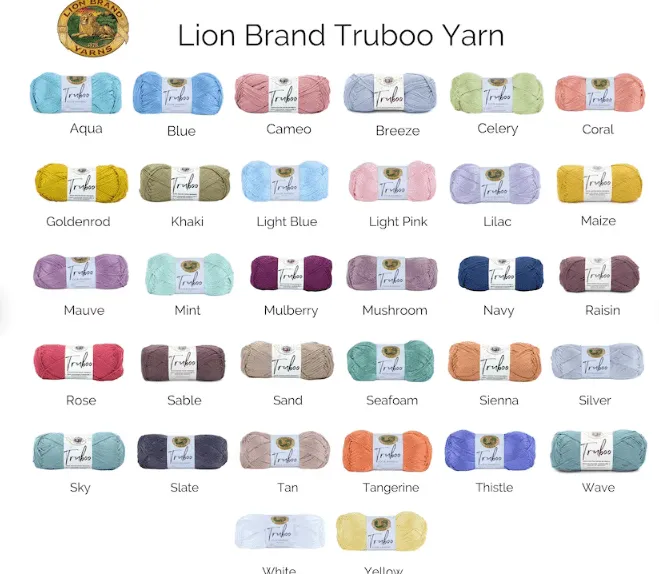 What can you crochet with truboo yarn?
I have made a few items with this yarn and it is really lovely against the skin. Are you wondering what types of projects are well suited to this yarn?
Because it is a more delicate yarn than say, cotton yarn, it is suited to items like garments and accessories such as crochet scarves and wraps.
It's important to note that truboo yarn does have a tendency to droop if not used with the right stitches. To prevent this, I recommend using reinforced stitches like waistcoat stitch, linked crochet stitches, or stitches with no spaces like single crochet and a small hook. These stitches provide the necessary support to prevent or minimize drooping in the finished product.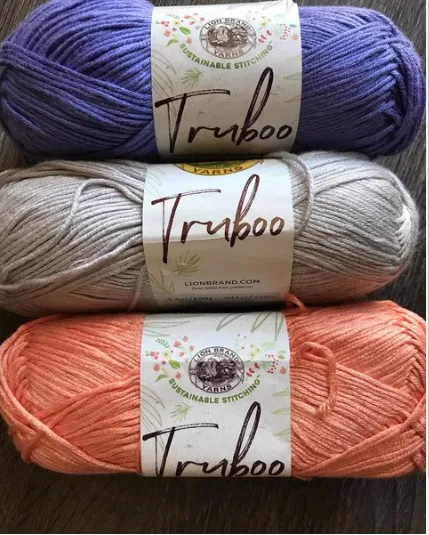 I use a technique called linked stitches in this towel design that works well with truboo yarn because the stitches support each of the stitches before them to only create a lovely texture but also prevents or minimizes drooping in the finished product.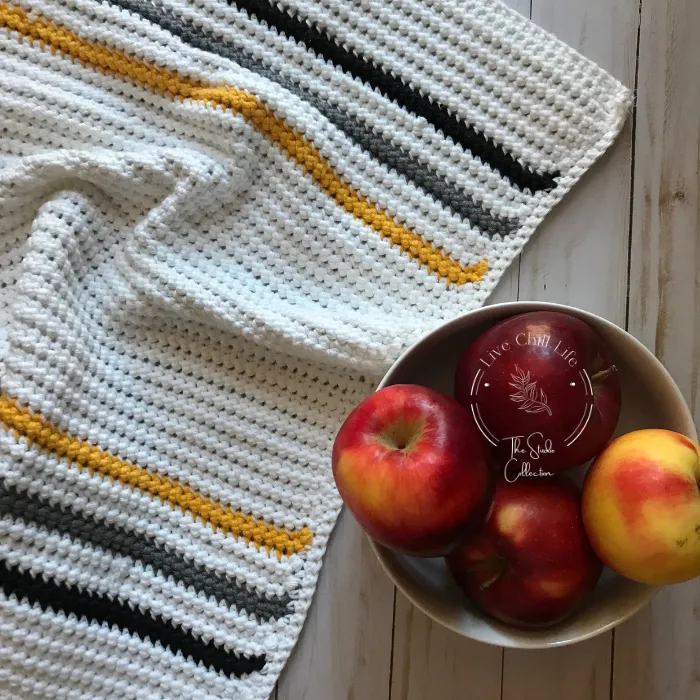 When looking at truboo yarn patterns consider the pros and cons of the yarn for a good result. This mesh top I designed with truboo yarn does give an open weave look but the yarn is secure because of the stitch pattern repeat. It's another type of stitch that prevents droop. It has a lovely drape, feels luxe against the skin and holds its shape.
Here are more truboo yarn patterns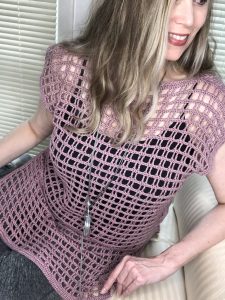 Using the best stitches for the best result
I have a whole post on great patterns that work well with this yarn. Garments like crochet cardigans, capes, ponchos, crochet summer tops and crochet tank tops.
All the designs keep the softness and drape in mind so the pattern designers have delivered great options that show truboo yarn off to its best advantage.
Check out the best truboo yarn patterns for crochet.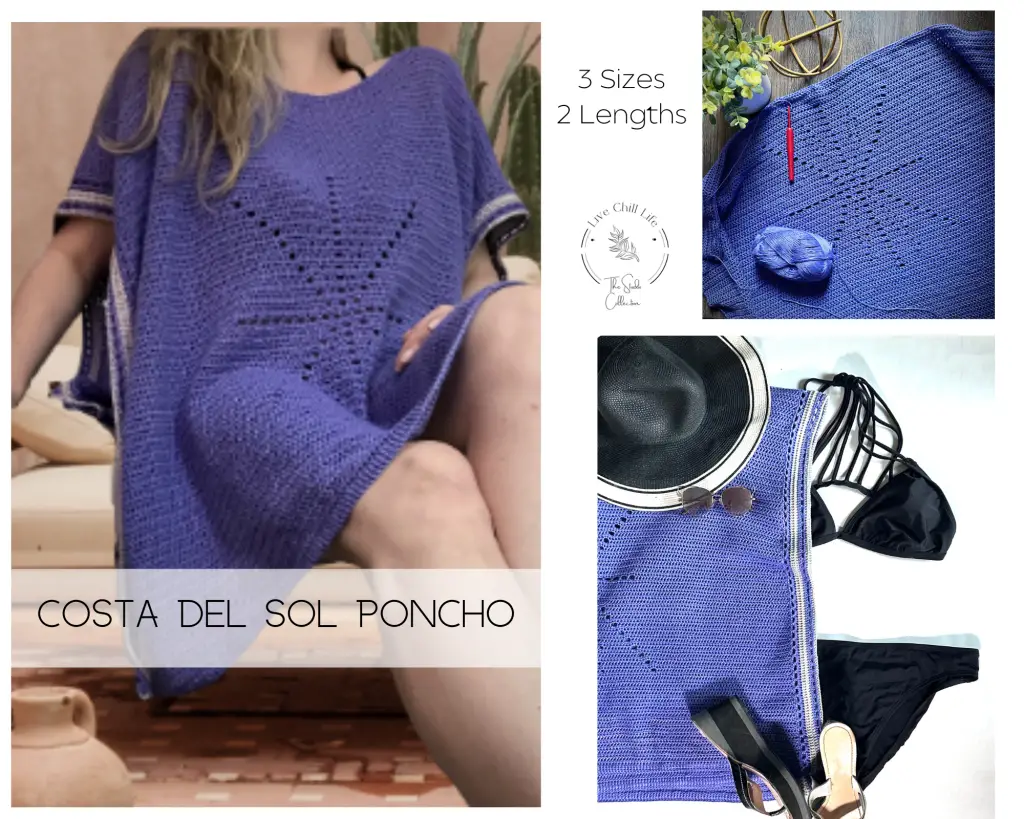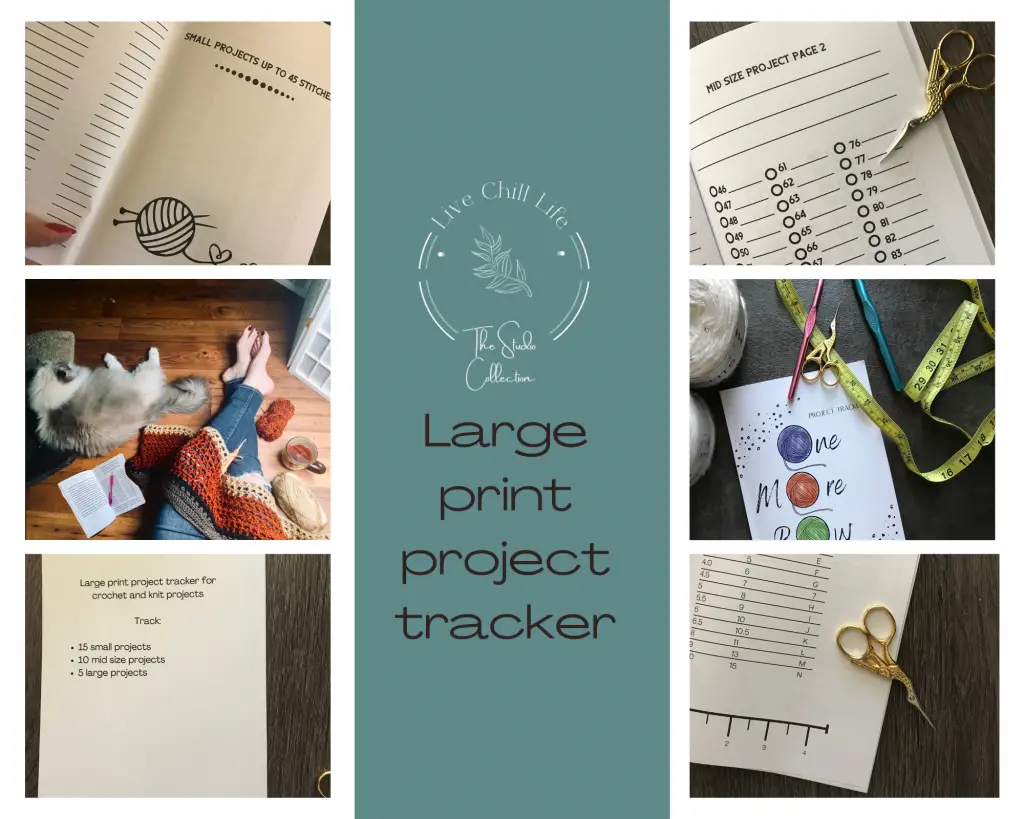 I designed project trackers! This is the large print version for tired eyes. So much easier than using apps, scraps of paper or a plain notebook.
Three project sizes, a handy ruler and hook guide inside the cover and plenty of room for notes in each pattern.
Buy it here.
Regular size print here.
I have had bad eyesight since age 18 so large print is a godsend when you can't see apps and dark yarn, let alone going from one to the other on a crochet-a-thon during a netflix binge.
Check out the best Truboo yarn patterns
Truboo yarn review
As i mentioned earlier in this post, the yarn does have an elegant sheen that dulls only slightly after working with it. Think of like a used penny that still has a hint of luster from it's original coppery shine.
Like many of the alternative natural fibers, truboo will have a tendency to split but otherwise it feels nice in the fingers to work with. Smooth and silky. The hook you use matters with "sensitive yarns" like this. I did a yarn hook review that can help you make sense out of them.
Avoid wood hooks and "cheap" metal hooks that can catch on fibers. Nickel hooks like those from furls are very slick and smooth or plastic hooks (like clover brand) are ideal for this yarn. I have a very good result when using etimo red crochet hooks with truboo. Minimal splitting. When you're working a larger project it's worth it to invest just a few dollars more into a high quality hook.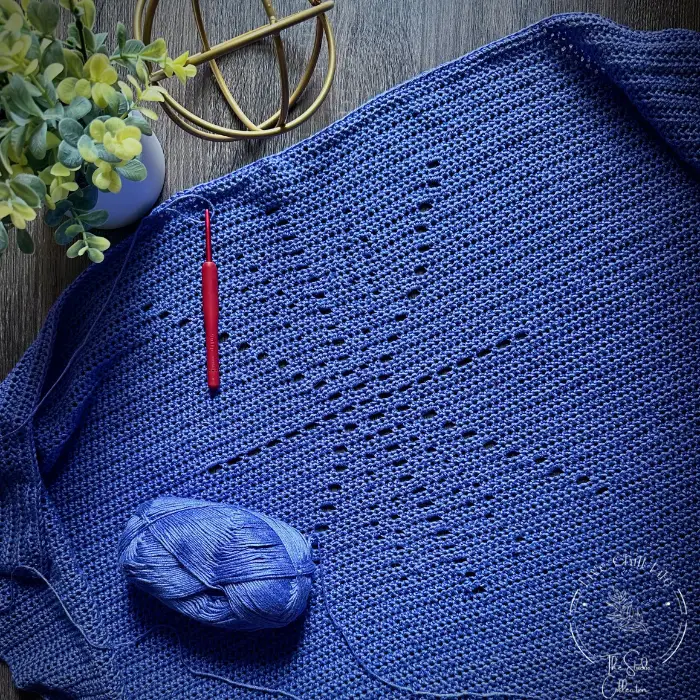 If you're interested in other warm weather yarns including the newer natural yarn in the Lion Brand collection, nuboo lyocel yarn, read about them in the post. I have a video showing how nuboo yarn changes DRAMATICALLY after it has been blocked. Understanding how these cotton alternative fibers behave is key to having a good result in your knit and crochet projects.