We may earn money or products from the companies mentioned in this post. See the Affiliates and Disclosures page for more information.
Crochet mesh top pattern
Get ready for spring and summer with this soft, modern feminine crochet mesh top pattern. This crochet pattern is written for a confident beginner.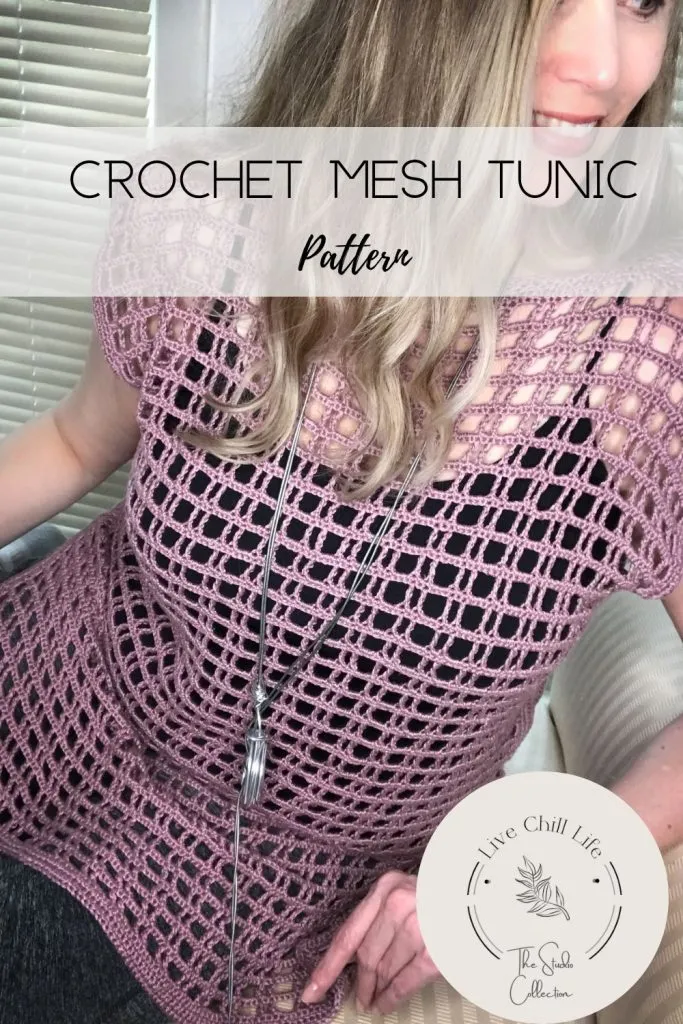 The windowpane style of mesh has lots of visual interest structured into a classic design you can wear for years to come. Add some fresh style to your spring and summer wardrobe staples or even use as a swim coverup.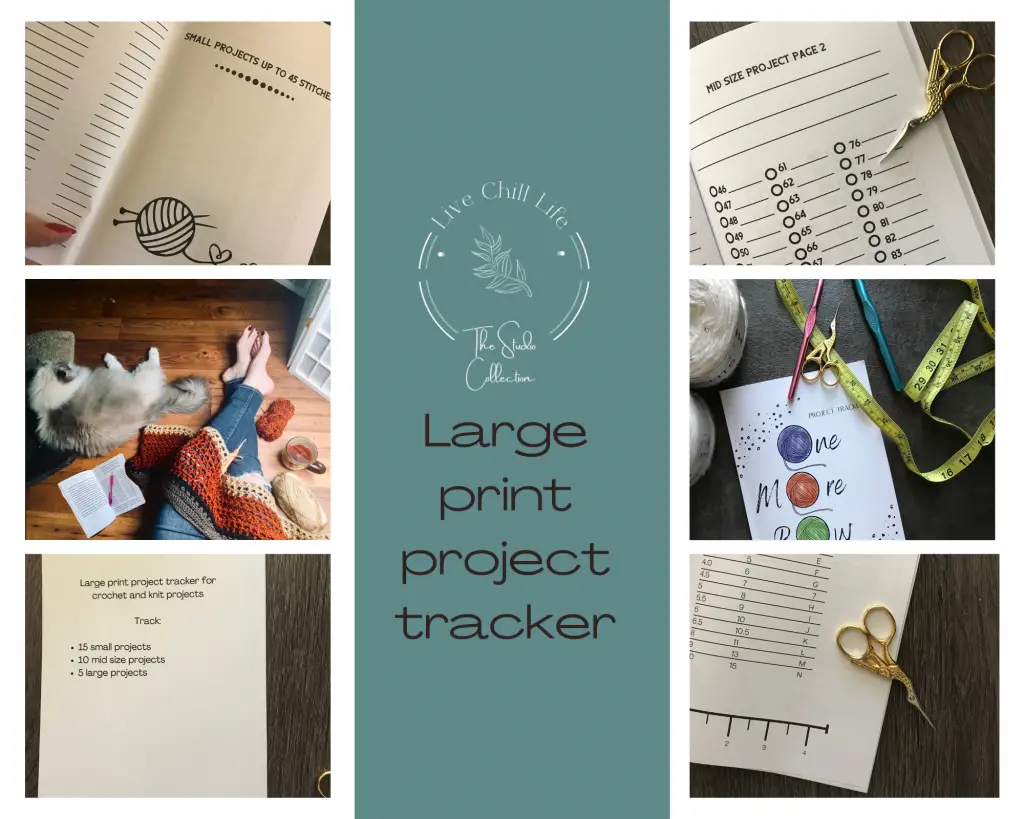 I designed knit and crochet project trackers! Keep track of your cardigan pattern with this tracker.
This is the large print version for tired eyes. So much easier than using apps, scraps of paper or a plain notebook.
Three project sizes, a handy ruler and hook guide inside the cover and plenty of room for notes in each pattern.
Buy the  Large print project tracker.
Buy the regular size print project tracker.
I have had bad eyesight since age 18 so large print is a godsend when you can't see apps and dark yarn, let alone going from one to the other on a crochet-a-thon during a Netflix binge.
The crochet tunic pattern shown is made with Lion Brand truboo yarn which can be "drapey" but in this design it holds it's shape without drooping.

I talk about being thoughtful with stitches when working with this type of yarn. Stitches that "support" rather than just hang out willy nilly. No support means no control and havoc can ensue = this means drooping and your project will not hold its shape. None of us signed up for putting hours and weeks into a project only to have it misbehave!
Stitches that link together or wrap rows below give great support and help make the project behave. I used linked stitches in this crochet towel design for the gorgeous texture but find it works so well with drapey yarns for support purposes.
Crochet farmhouse striped dishtowel pattern.
Use natural fibers (cotton, bamboo, tencel, etc) for warm weather wear so you stay cool and comfortable while looking stylish and chic! See some types of warm weather yarn in this post about different warm weather yarns.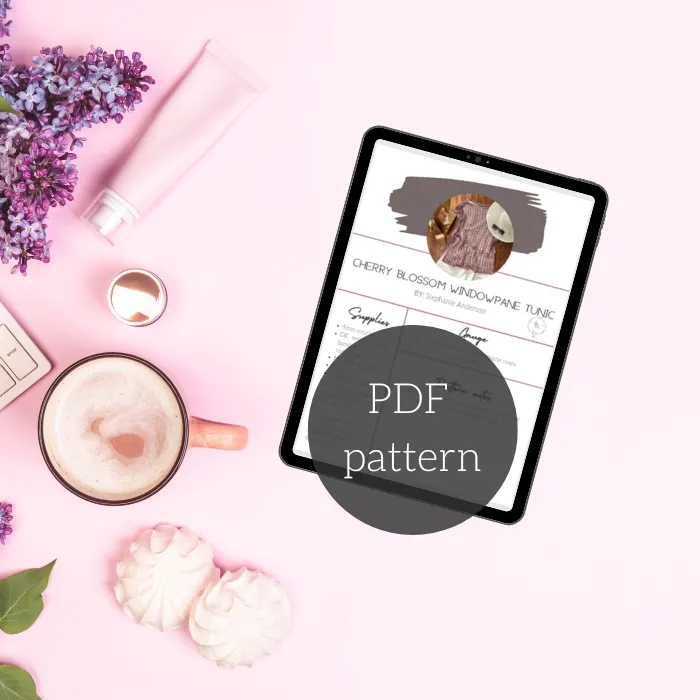 See my review of truboo yarn here.
Crochet mesh tunic pattern
I made the top shown in a tunic length for more versatility in how I wear this type of top. The pattern is very easy to customize to your height and desired length if you want it to hit your body in a different spot. The optional side panel creates a split so it doesn't bunch up at the hip when you sit or walk.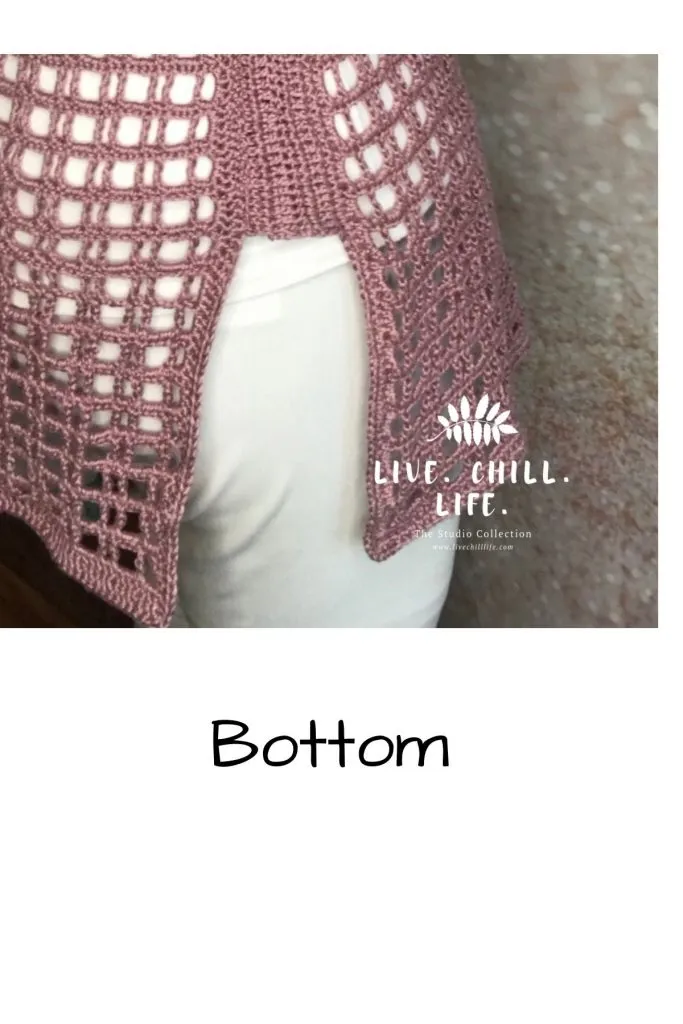 I find many of the natural fiber yarns can split easily so working with a crochet hook that has a rounded tip helps things along with less frustration. How to find the right crochet hook for you.
Style this crochet mesh tunic for casual walks by the coastline, for office, dinner out, lunch with the girls or a picnic. It's a beautiful layering piece with classic yet fresh modern and unique style.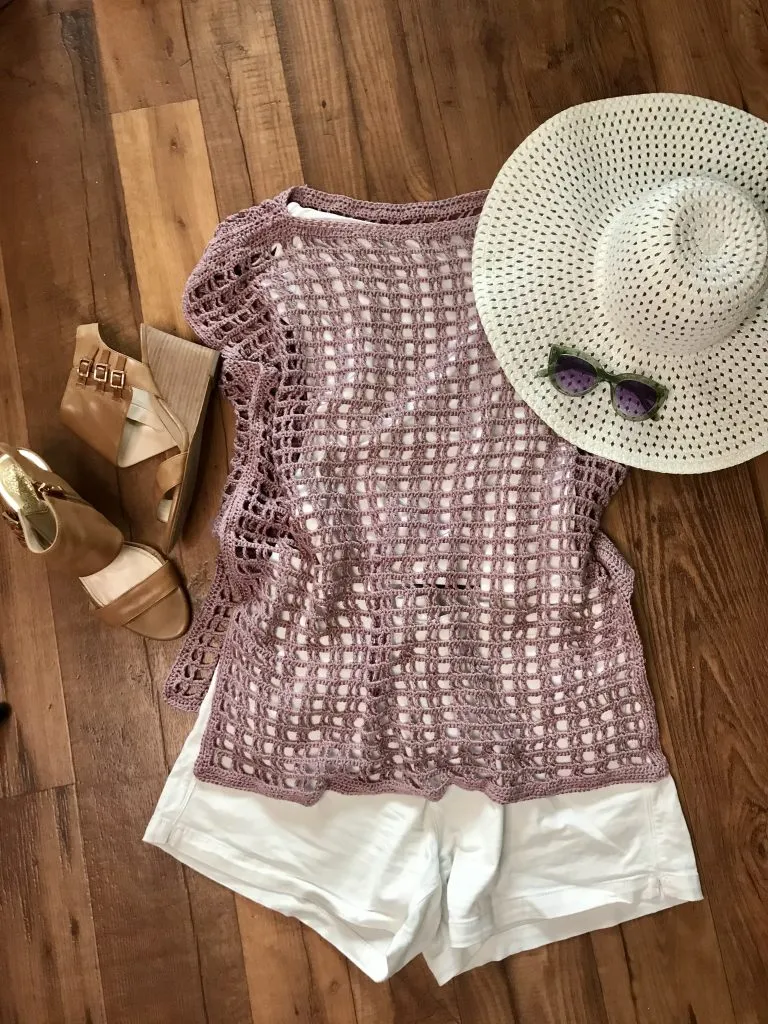 Pattern available here: etsy link to crochet mesh top pattern
Once you get your first three rows going you can work repeats until you get your desired length so it's great for bingeing on Netflix!
Happy crocheting lovelies!
xoxo Stephanie