Ads allow content creators to provide free useful and compelling content to the public. We may earn money or products from the companies mentioned in this post. See the Affiliates and Disclosures page in the top menu of this website for detailed information.
What are your values?
Values are the guiding principles that shape our thoughts, actions, and decisions. They are the core beliefs and ideals that we hold dear and that influence our behavior. Identifying your values is essential for personal growth and self-awareness.
Understanding your values helps you make better choices and align your actions with what truly matters to you. When you are aware of your values, you can prioritize your time and energy on the things that are most important to you. For example, if you value family, you will make spending quality time with your loved ones a priority.
Values also play a significant role in how you react to different situations. They act as a compass, guiding your behavior and shaping your responses. For instance, if you value honesty, you will be more inclined to speak the truth even when it's difficult.
Identifying your values can be a transformative process. It allows you to gain clarity about what truly matters to you and what you want to prioritize in your life. By aligning your actions with your values, you can live a more authentic and fulfilling life.
Take some time to reflect on what is truly important to you. Consider the qualities and principles that you hold dear. By identifying your values, you can gain a deeper understanding of yourself and make choices that align with your true beliefs.
Table of Contents
Knowing what yours are will help you make decisions that give your life a better sense of purpose and fulfillment and yes, calm. It can also help you identify what type of career or self owned business you'd like. Rather than basing your business on a product or service, think about how it supports your value(s) and what you're putting out into the world.
You may also like the seven things you're not supposed to talk about.
I know when I am going against my values by feeling tense or uneasy. Every day throughout each day, each moment a choice is presented. No matter how big or small I feel uneasy when my choice goes against my main value.
Can values change over time?
Values are not set in stone and can indeed change over time. As we grow and experience different aspects of life, our values may shift and evolve. This is especially true for values that were instilled in us during childhood.
As we enter adulthood and encounter a more diverse range of people, engage in higher education, and navigate the workplace, our perspectives broaden. This exposure to new situations and ideas can cause us to reevaluate what truly matters to us, leading to a change in our values.
Sometimes, we may not even be aware of what truly matters to us until we encounter a situation that resonates deeply with our core beliefs. This newfound experience can introduce a whole new value into our lives, reshaping our thinking and influencing the choices we make.
Life transitions, such as marriage or major illness, can also impact our values. For example, a young couple may find themselves growing apart as they mature and discover different life views and goals. Similarly, facing a major illness can cause us to reassess our priorities and place greater importance on aspects such as health and well-being.
In conclusion, values are not static and can change as we navigate through life. Embracing these changes and being open to reevaluating our values can lead to personal growth and a more authentic and fulfilling life.
You may like this post on how to reinvent yourself at any age
You may also like : How to reinvigorate your life
If you feel like your life needs some recalibrating, it's a good time to revisit your values and consider shifting to a values driven life.
What are examples of values?
I have compiled an extensive list of values to help you identify your own. While it may not include every personal value known to human beings, it serves as a good starting point for your thought process. Take the time to examine the list of 200+ values, and you will likely recognize some that resonate with you.
I remember coming across a similar list many years ago, and I found that three values stood out to me. One of them is freedom, which is my number one value. Anything that restricts me feels difficult, if not unbearable, to have in my life.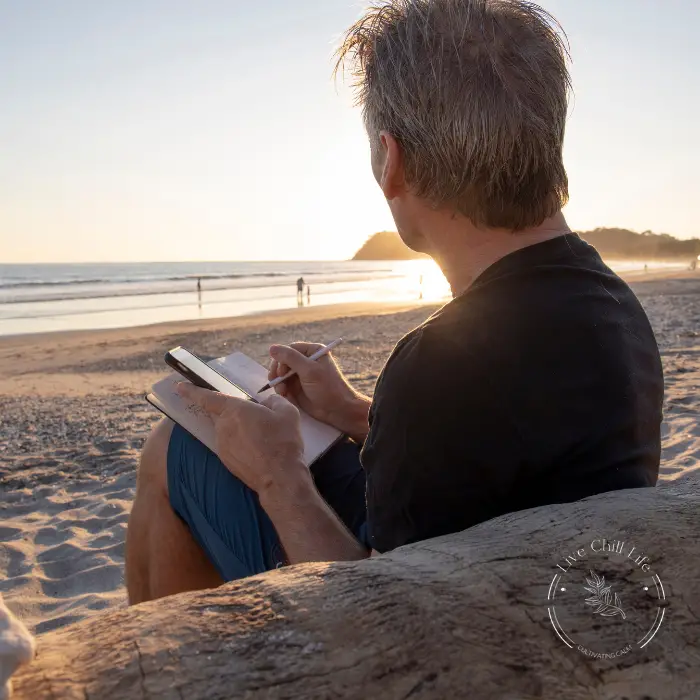 Consider the patterns that emerge as you review the list of values. These patterns will likely reveal the values you live by. For example, situations and people related to planning, commitment, structure, or obligation give me extreme anxiety. Recognizing this, I know to avoid those circumstances in order to align with my values.
Think back to the last time or two that you felt off or uneasy. Was it because you heard, did, or said something that went against your values? Reflecting on these experiences can provide valuable insights into what truly matters to you.
It's important to assess whether the work you do, the company you keep, and the lifestyle you live align with what is important to you. Evaluating these aspects of your life can help ensure that you are living in accordance with your values.
How to identify what your values are
To identify your values, it can be helpful to start with a list of ten values that resonate with you.
These can include things like honesty, compassion, success, or adventure. Once you have your list, take some time to reflect on each value and consider how important it is to you. Narrow down your list to your top three values that truly align with who you are and what you believe in.
Once you have identified your top three values, it's important to evaluate whether your activities, relationships, and lifestyle align with these values. Ask yourself if the things you do on a daily basis reflect your values. Are you spending time with people who share and support your values? Does your lifestyle and the choices you make align with what you believe in?
If you find that there is a disconnect between your values and your actions, it can cause feelings of unease, anxiety, or indecisiveness. This misalignment may indicate that something in your life is pulling against what you now know is important to you. It's important to identify these areas and make changes to bring your actions and values into alignment.
By identifying your values and ensuring that your life is in line with them, you can live a more authentic and fulfilling life. Your values serve as a compass, guiding your decisions and actions, and helping you create a life that is true to who you are.