Ads allow content creators to provide free useful and compelling content to the public. We may earn money or products from the companies mentioned in this post. See the Affiliates and Disclosures page in the top menu of this website for detailed information.
Add more life to your life with these tips to reinvent yourself
Do you want to master the reinventing yourself game to reinvigorate your life? Anyone can do it. If you're feeling stuck, or like you're going through the motions, it might be time for you to reinvent yourself.
Table of Contents
Reinventing yourself doesn't mean you have to become a completely different person, but taking the time to reevaluate your life and make changes can help you reach your goals and feel more fulfilled.
Below I will go over some specific steps you can take. Consider each and see which resonate with you. Which have meaning and will make an impact in the direction you want to go. You are never too old to reflect and make a change. Only your mindset limits you.
I encourage you to look at the post on how to identify your values and how to chose your word of the year. They are both very telling.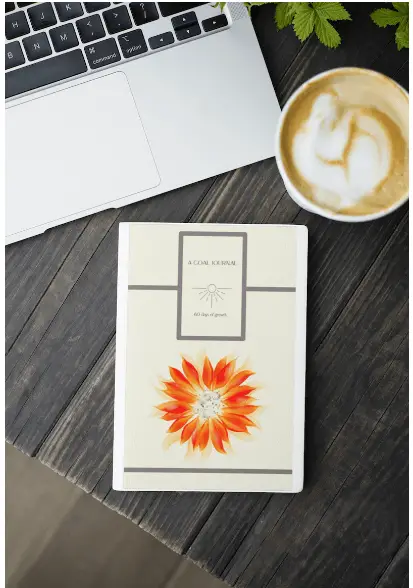 Why reinvent yourself?
Ah the big question. The why comes in many forms.
– Finding yourself going down a road that isn't bringing you fulfillment or any sense of joy and personal reward.
-You feel at a crossroads-neither path inspires you.
-Through none of your own doing your life feels as if it has been turned upside down.
-Nothing in your everyday life excites you anymore.
Reinvent yourself checklist
I have taken some points from an article linked below that I feel best suit my audience and my methods that are covered on this site.
 What things do I only do because it makes other people validate me?
In what ways is the best version of myself different from the current version of myself?
Which habit do I most wish I could work on getting rid of this year?
What is the most important way I want my life to be different in 10 years?
 What do I most look forward to each day?
 When was the last time I felt a big rush of satisfaction?
 What do people tell me I would be good at?
What would I be most sad to have never tried?
What traits and values do the people I hate the most have in common?
What productive activities do I spend time doing for no other reason than they makes me happy?
What do I do better than anyone else?
Identify your now and your future you
Now that you've considered the questions above (along with your values), compare them against your current life, circumstances, situation, work (or lack thereof), personal relationships and lifestyle.
I always like to start with the positive: write down what currently is working, brings you joy and resonates with your values and your joy.
Then the things that need to fall away that aren't working anymore.
This exercise may take some time. If you pray you may want to pray about this. Journaling without thinking, but just letting words out during a quiet time each day for several days may reveal additional things as well.
Identifying your goals
Goals help give direction and focus. Even if it is a seemingly small goal it gets your mind focused on a path and in turn, that path will make your new path more clear. It is something to build on.
As you move in the new direction momentum will build.
The goal journal I developed gets your mind right. It empowers you with daily focus on what is working, how well equipped you are to achieve it and recognizes small wins.
How to use gratitude to get your goals faster
Take steps towards achieving your goals
Small steps build up to big rewards. Do not discount little changes, seemingly small actions and what may be shrugged off as not making much of a difference.
I kept this in mind when creating the guided goal journal. There is an entire page you can list out small supporting steps that support your goal. Things you can look at when your brain is too tired but you have time left in your day or feel bored. Look at it and act.
The action plan to reinvigorate your life
It's best to focus on one goal otherwise multiple goals will get watered down and not move forward as quickly as you'd expect results. Change can also cause so much overwhelm that nothing will get done. It can be mentally exhausting.
Let's minimize mental overload and pick one thing that fuels us within. Gets us excited to get out of bed and act on because you know it is going to make a difference.
What goal will most impact your life for the better? Did you identify one main problematic situation or area of your life?
If you are using my goal journal work on it first thing in the morning to empower your day.
Learning new skills
I wrote about the benefits of hobbies. If you have one or more, have you considered ultra focusing on it to expand your knowledge, skills and social circle?
Perhaps beginning a new hobby you have thought about (maybe this falls into the category of something you will regret if you never do it?) and this is the springboard to change your life and reinvent yourself.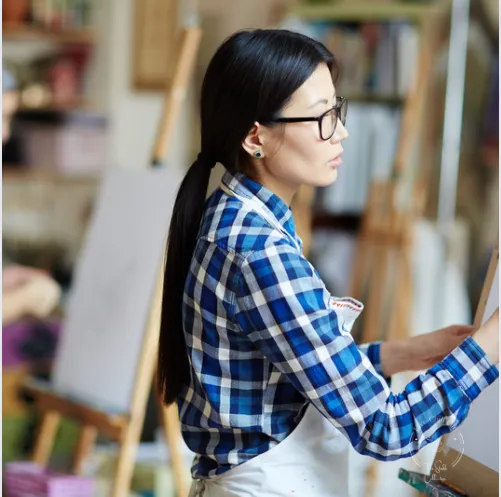 "I want to be the kind of person that inspires my community."
"I want to be the kind of person that is physically active everyday at age 60."
"I want to be the kind of person who creates art that brings joy to others."
What does that person do everyday ? What does their daily habit or habits look like? What do they think about? How do they treat their body?
Motivation vs. daily habits
Motivation comes and goes. Waiting on motivation to be frank, is a wasted opportunity.
Daily habits are what bring change. Develop habits that will fuel your new path. Start with one habit and commit to it for 60-90 days and see how much change it has impacted when you look back. You will be so glad you did.
I keep a goal jar with my word of the year on it and put in pieces of colorful paper with an achievement that supports my word of the year. It's great fun to look at it at the end of the year and remember all that I accomplished.
The goal jar also inspires me to do things that will be the impetus to do things that will create a reason to write on those little colored papers. This is the power of identifying your focus. It trains your brain to think of the things that bring you to your goal.
I challenge you to put your brain to work for you. Simply ask it. It will find the answers.
"How can I….?"
"What is a good way to…?"
That's right, treat your brain like a personal life improvement google. Instead of an overwhelming list of results you will get one or two tailored to you! It won't answer instantly but in my experience it happens in a day or two.
For more self exploration see this article:
Items referenced in this post are from 31 Questions To Ask If You Want To Reinvent Yourself But Aren't Sure Where To Start