We may earn money or products from the companies mentioned in this post. See the Affiliates and Disclosures page for more information.
When you can't find it, make it. I feel like since I was 12 years old this thought has been in my mind. If you put your mind to it everything can be figured out and that's exactly what happened when I created this pattern.
I wasn't finding any cotton cardigans for summer that appealed to me so I worked out a stitch that I liked and fashioned it into a garment that fit the bill perfectly.
I also wanted something in orange, one of my favorite cheery colors. I am a big fan of paintbox cotton so I ordered up a set of 10 balls and got to work figuring it out!
This is a easy and stylish sleeveless crochet cardigan pattern that gives summer vibes especially in a vibrant color. If you've never made a garment before but have experience with crochet this will be a good first wearable for you to make.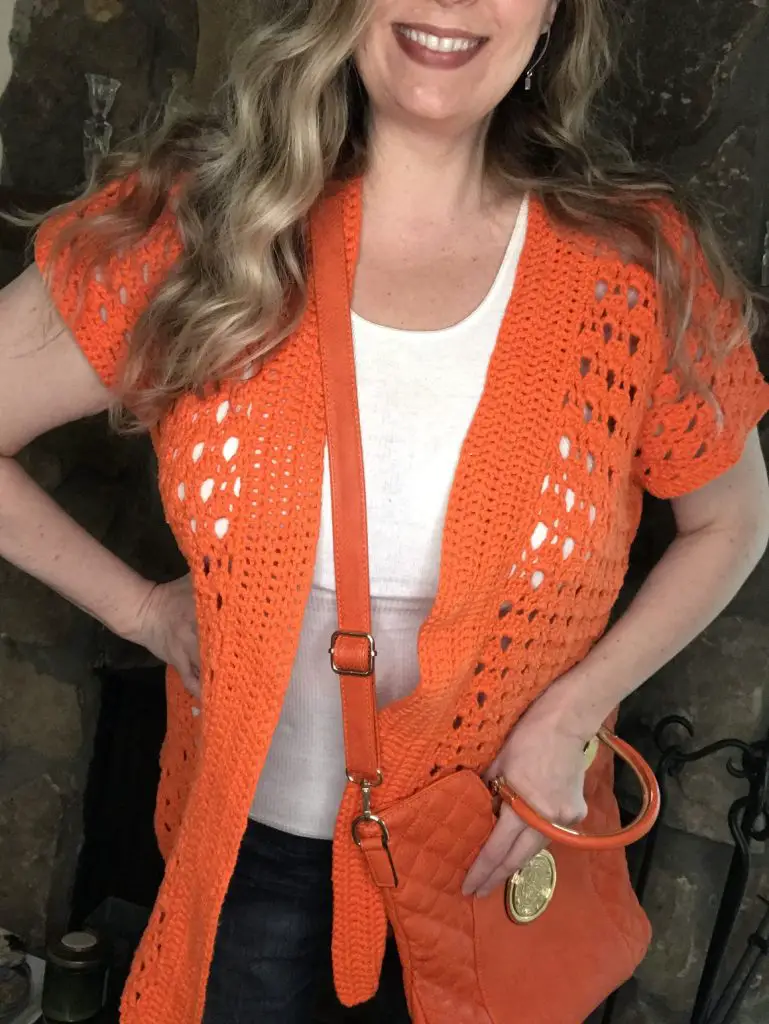 If you're looking for a new fresh addition to your summer handmade wearable wardrobe this pattern will show you how to make it! It's a great breezy cool topper for all your warm-weather wear. Nice over tank tops and sundresses. This will be a go-to in your spring & summer wardrobe.
The crochet pattern is full color and includes several images and video tutorial link so you get a perfect fit both in width and length! Sizes are small (32″) up to 3x (64″) .
This pattern is written for an experienced beginner level.
You should be very familiar with beginner and intermediate stitches, all of which are shown in the video tutorial.
The pattern uses 100% cotton aran for durability, comfort, and washability.
5.5 mm hook is used for this pattern.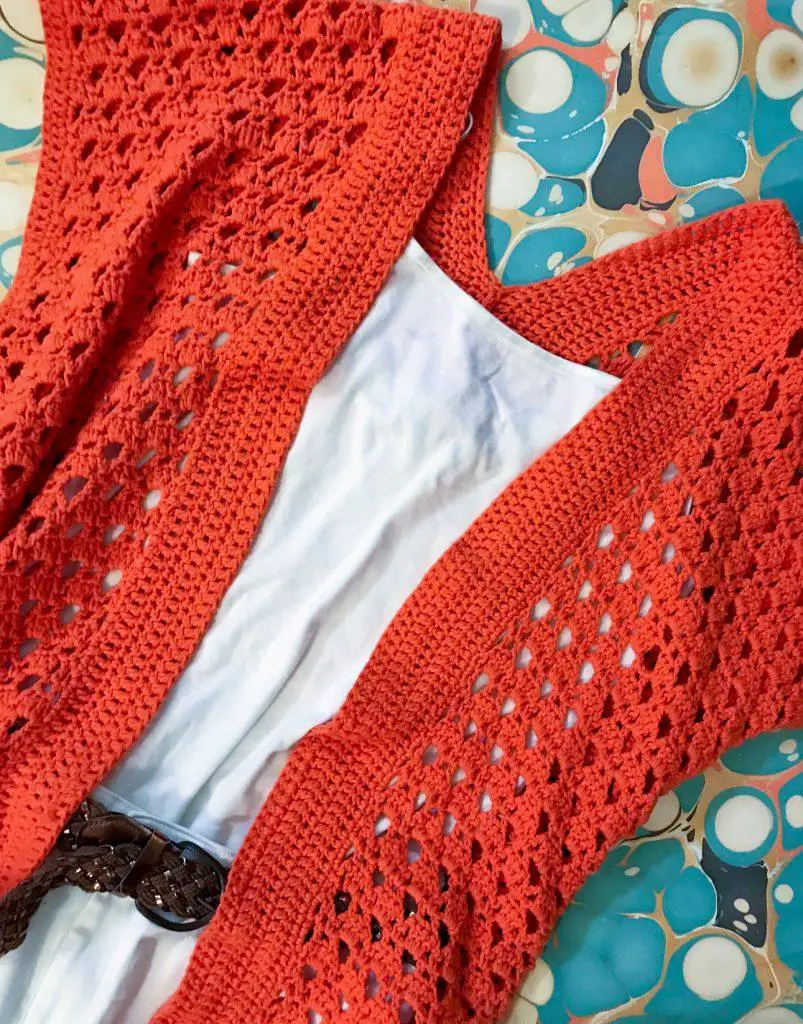 This crochet lacy pattern is a 4-row repeat that I made a video to go along with until you get your groove and can mindlessly do the rows while you watch Netflix. While it's not a new beginner project, it's also not difficult. You just need to know some beginner to intermediate stitches-all in the video.
The open weave allows for great movement.
Grab the pattern below:
Link to pattern here.