When you can't find it, make it. I feel like since I was 12 years old this thought has been in my mind. If you put your mind to it everything can be figured out and that's exactly what happened when I created this pattern.
I wasn't finding any cotton cardigans for summer that appealed to me so I worked out a stitch that I liked and fashioned it into a garment that fit the bill perfectly.
I also wanted something in orange, one of my favorite cheery colors. I am a big fan of paintbox cotton so I ordered up a set of 10 balls and got to work figuring it out!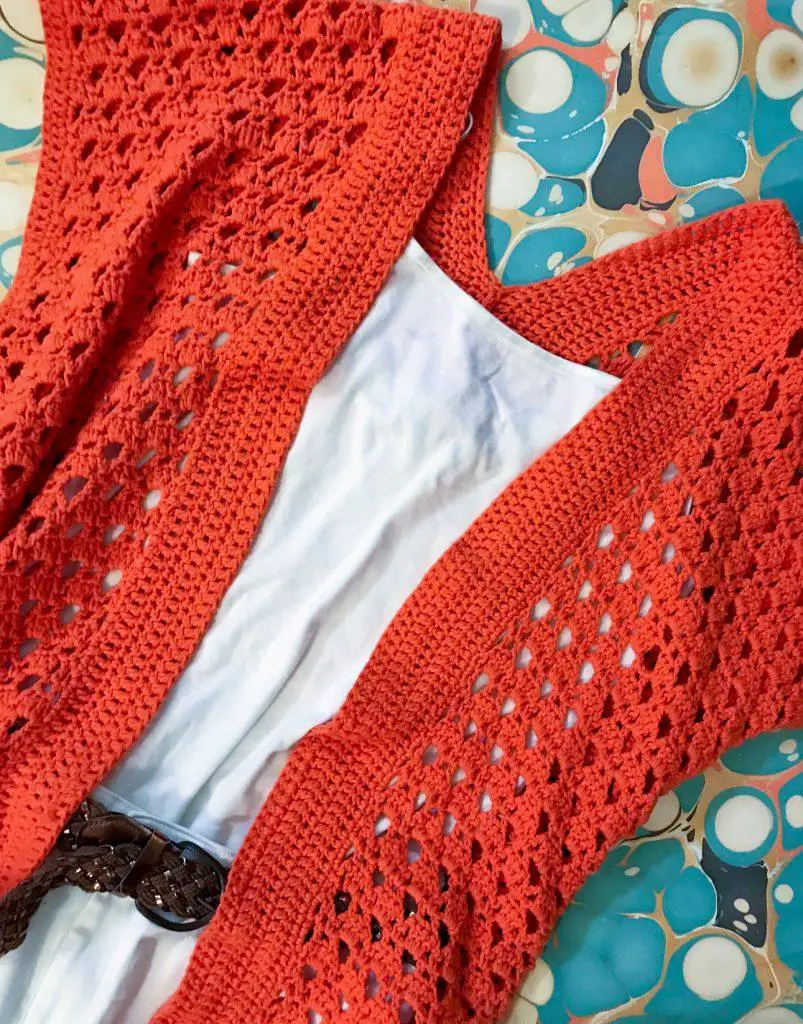 This crochet lacy pattern is a 4-row repeat that I made a video to go along with until you get your groove and can mindlessly do the rows while you watch Netflix. While it's not a beginner project, it's also not difficult. You just need to know some beginner to intermediate stitches.
The open weave allows for great movement.
Grab the pattern below:
Link to pattern here.