Ads allow content creators to provide free useful and compelling content to the public. We may earn money or products from the companies mentioned in this post. See the Affiliates and Disclosures page for more information.
Freshen up your table with a modern crochet placemats pattern
If you love a well dressed table then you likely have an eye for placemats. Centerpieces, flatware, serve ware are all part of a well dressed table but placemats are the finishing touch. Plus they protect the table and minimize the sound of dishes and flatware.
Table of Contents
If you're looking for a textured modern crochet placemat pattern you are in the right place! Crochet placemats are such a great way to add a personal touch to your table and when you make them yourself you can use colors that perfectly compliment your decor or occasion.
Do you love a holiday placemat for Easter, Thanksgiving, Hanukkah, Christmas and Fourth of July?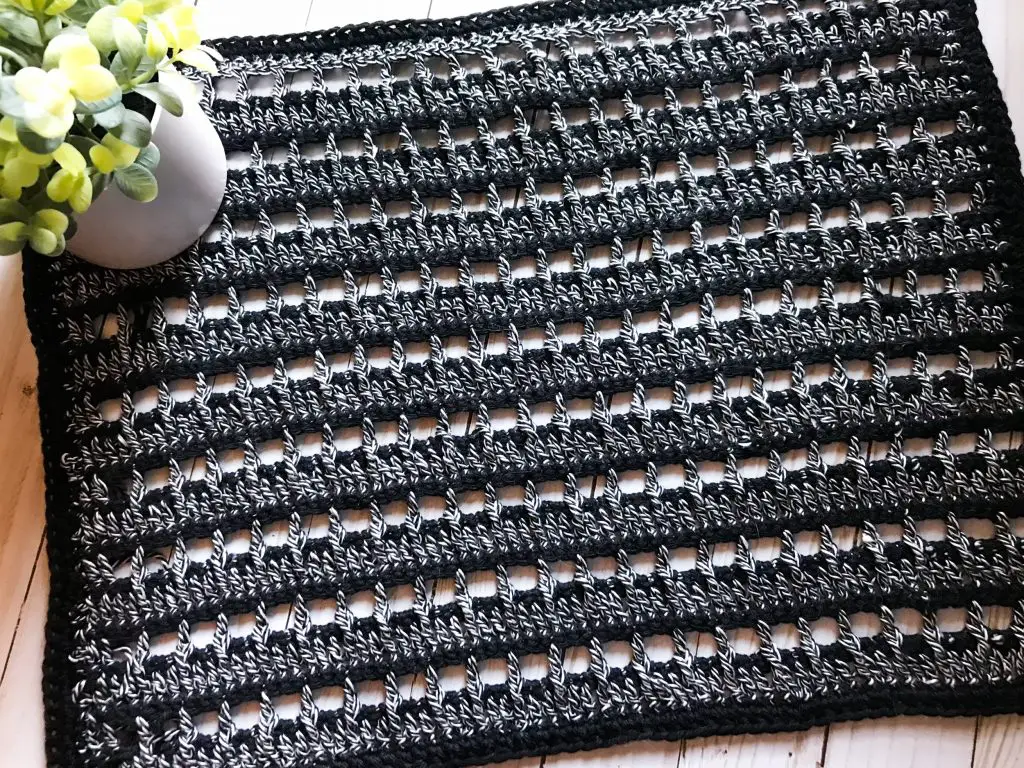 This rectangular placemat has lots of visual interest. Are you ready to get creative with some yarn colors? I have a crochet placemat pattern with so many options for color combos it can make a gal dizzy.
This fresh design is a flexible soft open weave look.
Materials to make crochet placemats pattern
To make you will need a 5.5mm hook and two shades of natural fiber yarn. As with all kitchen related items, natural yarn fibers are important because they are heat resistant. Just a warm plate can cause acrylic yarn to melt and disfigure!
I used cotton mostly but for one of the designs (shown further down in this post) I used one tencel yarn, which is a yarn made from wood pulp like bamboo.
I used a silver sparkle cotton yarn in both red and white to give this red and white crochet placemat a festive Christmas look. Search for cotton sparkle yarn and you will find many brands offer it for a touch of festive glitz when you're making garments and home projects.
This four row repeat can be worked even longer to create a beautiful table runner that fits your table perfectly.
You may also like this free pattern for a crochet table runner. The size and width is customizable for a perfect fit for any table be it the entryway, a coffee table or dining room.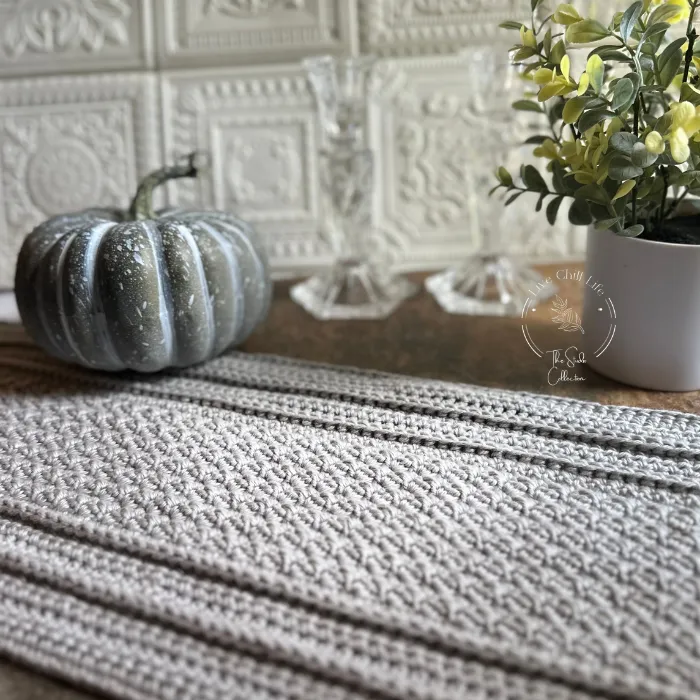 Depending on how many hours per day you can devote to your project you can have your Oddesey crochet placemats each done in 2-4 days.
You may like this crochet modern farmhouse striped dishtowel pattern.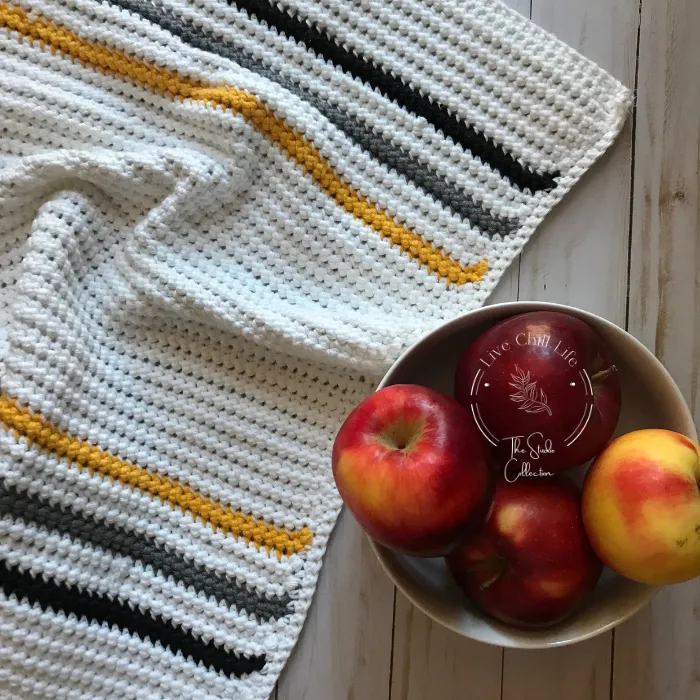 Different crochet placemat colors to match your home decor
I also did a modern day to day version to match popular gray decor with either white or black accents. The accent yarn is a black and white twist tencel yarn paired with black cotton (it's not hard to work with in this design. I know most of us dislike working with black yarn but it is a breeze in this pattern) and gives such a fresh look. I love how it turned out!
I used it in this crochet fish potholder pattern too!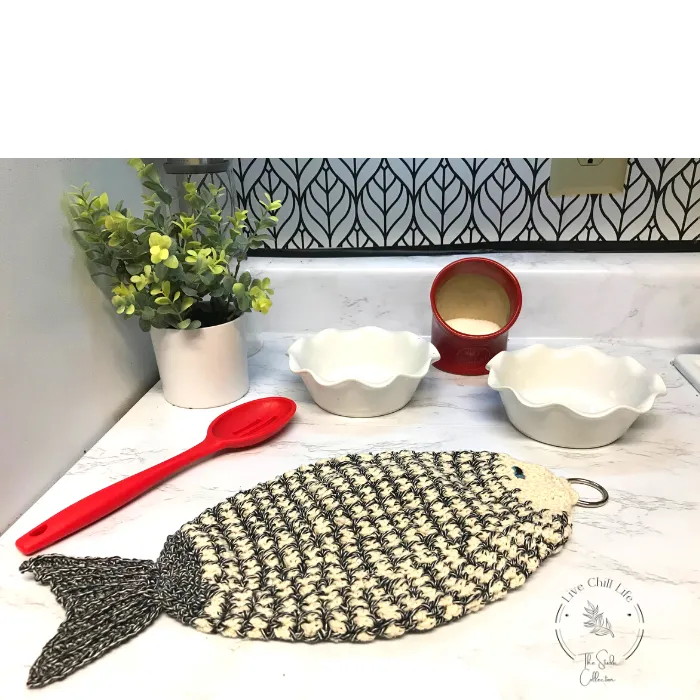 T-shirts and project totes for crocheters available in my Etsy shop!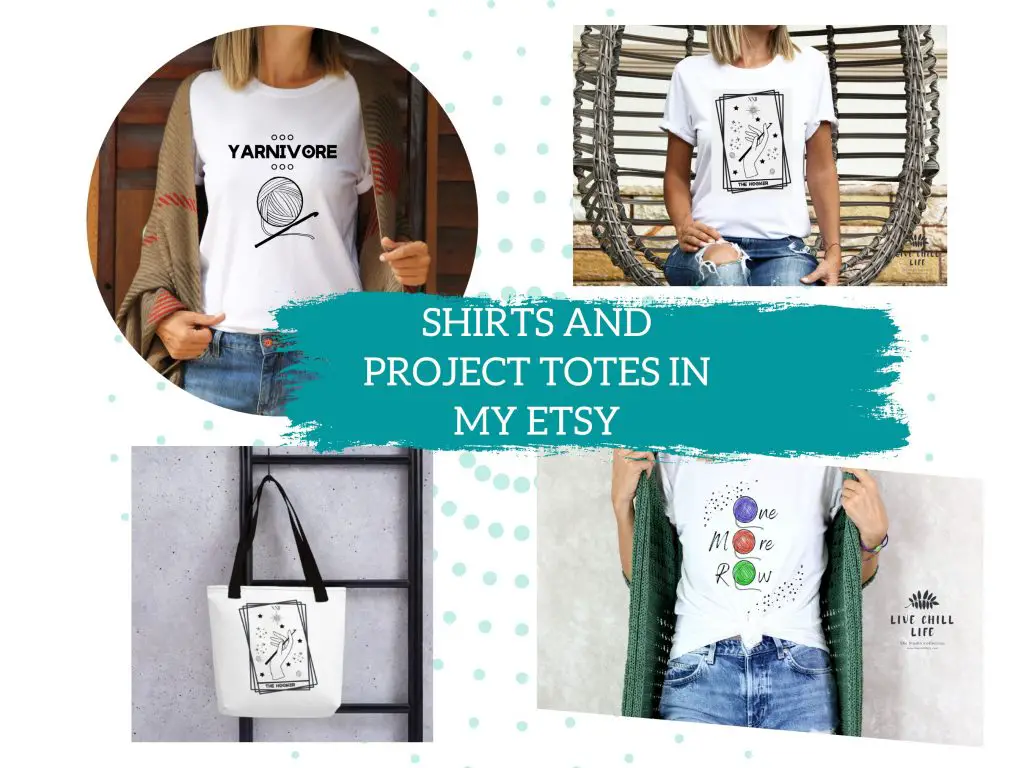 Check out the video clip of these two beauties in action!
Skill level for this pattern is a comfortable beginner. What is your crochet skill level? See the chart.
Check out the Odessey Crochet Placemat pattern