Ads allow content creators to provide free useful and compelling content to the public. We may earn money or products from the companies mentioned in this post. See the Affiliates and Disclosures page in the top menu of this website for detailed information.
Crochet scarf free pattern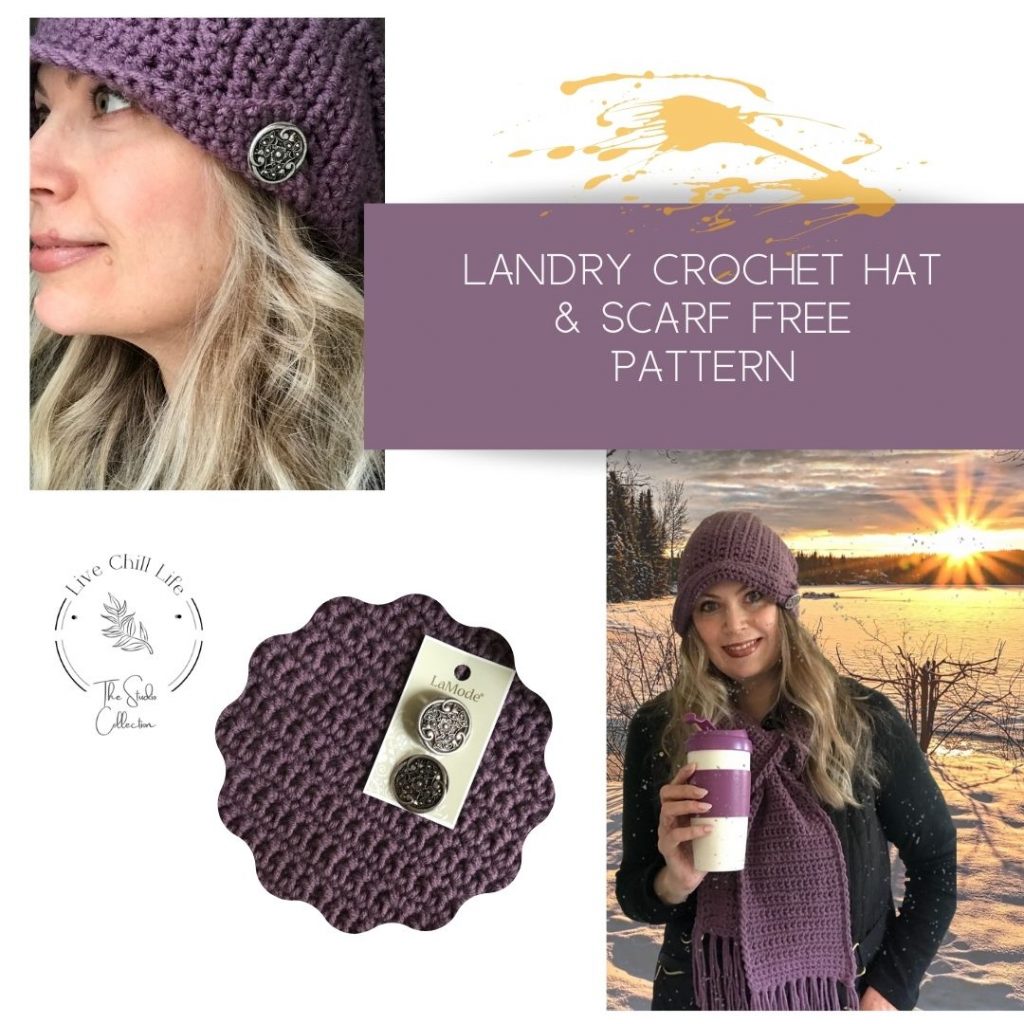 You asked for a matching scarf to the brim hat pattern and here it is! The scarf has all the details (minus the buttons) plus a nifty border along the long sides of the scarf.
Matching hat pattern here.
Measurement:  customize to your taste.  Scarf shown is  60' x 6"  and model is 5'11.
Gauge:   Gauge as shown: 4″ = 13 rows
4″ = 11 stitches across  with a thick category 4.  Some acrylic yarns are more thin that others even though they are in the same category.
Stitches used:
sc = single crochet
special sc = start the sc stitch, pull a loop through first loop, pick up another loop and pull through the two loops on hook (works like a double crochet without a yarn over- see video). keep the end stitch tight or it will look like a hole in your finished piece.
WS= Wrong side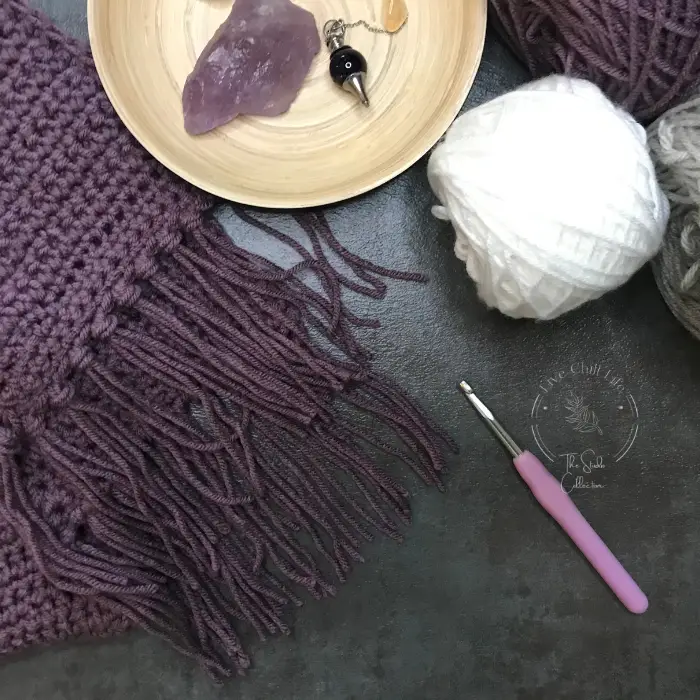 Materials:
8 mm crochet hook
320 yards of category 4 yarn (or amount to achieve length and width you'd like). Yarn used in image is Big Twist soft yarn in violet
scissors
Chain 19  or as wide as you'd like your scarf to be.  
Row 1: in second chain from hook sc across row. 18 sts.
Row 2 (WS): turn work and work special sc across row. 
Continue to alternate row 1 & 2 to desired length ending with a sc row.
Work two more sc rows. Cut yarn. 
Work long side border:
Work 3 sc rows at other end then Ch 1 and  turn ¼ turn. With right side facing, begin long side border. Sc in first st. *Go back into stitch and pick up a loop then insert into next stitch, and pick up another loop then draw through all three loops.*
Repeat * to * to end of row and close with a sc. Cut yarn.
To work border on opposite side you should move across to the other side just finished (so the right side is still facing you – do not turn the work) . Insert yarn in first stitch and work a sc. In same stitch begin the same border as above.
Add fringe as shown in video or in a manner you like best. I find wetting the strands after the fringe is finished and hang dry over night so they are all straight before trimming to an even length.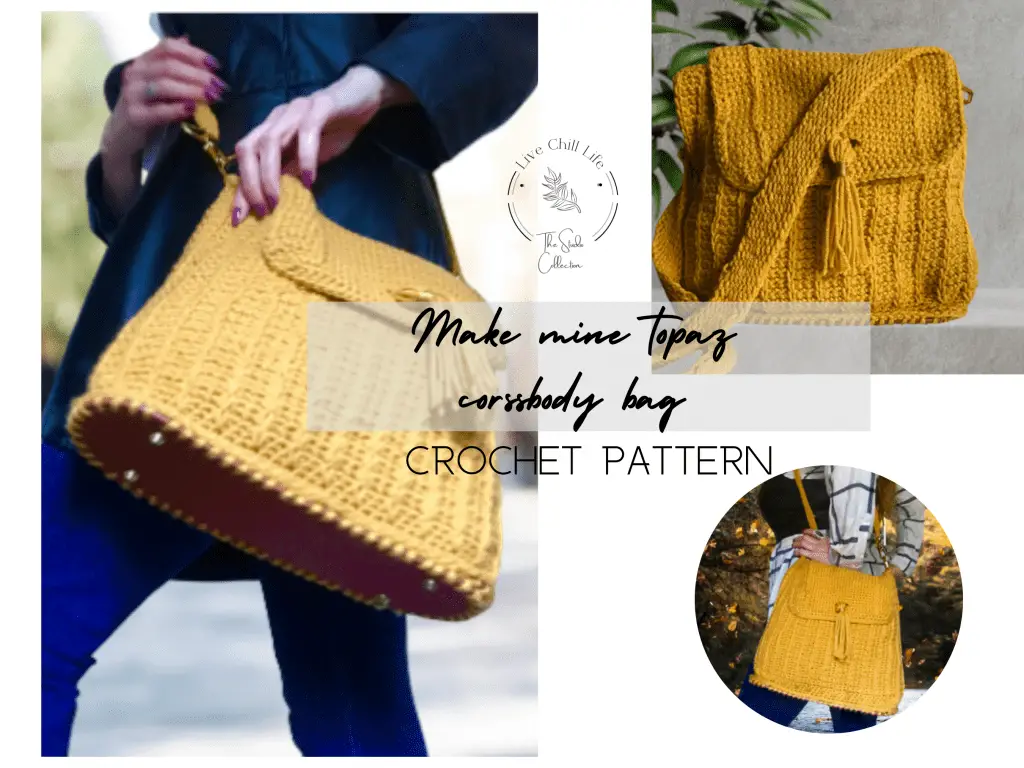 Video here on how to work the stitch.
Video here on how to work the scarf.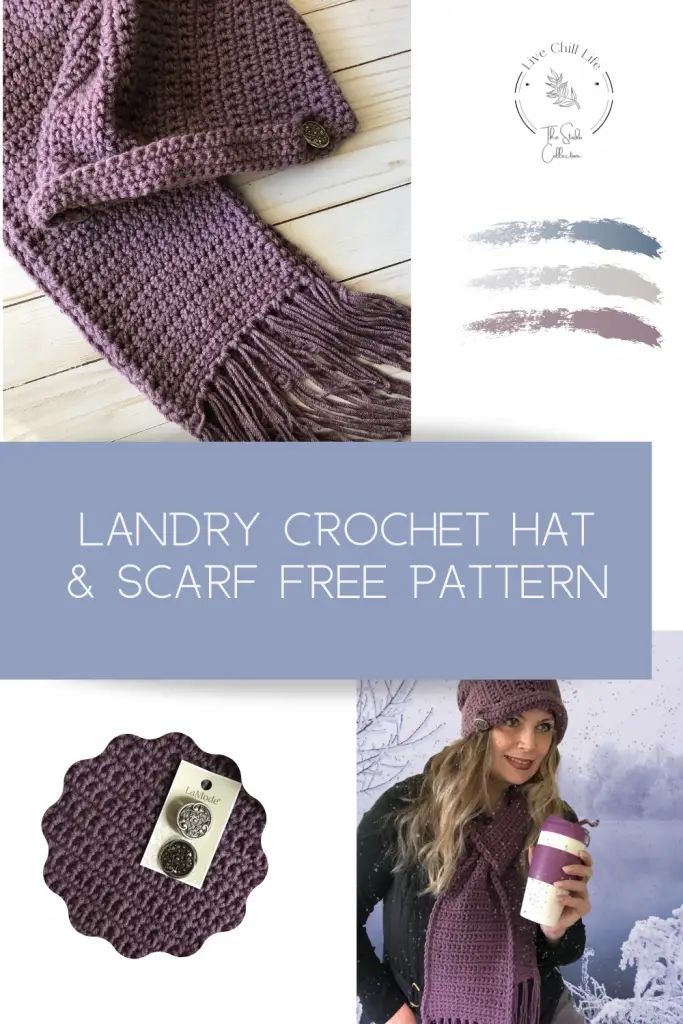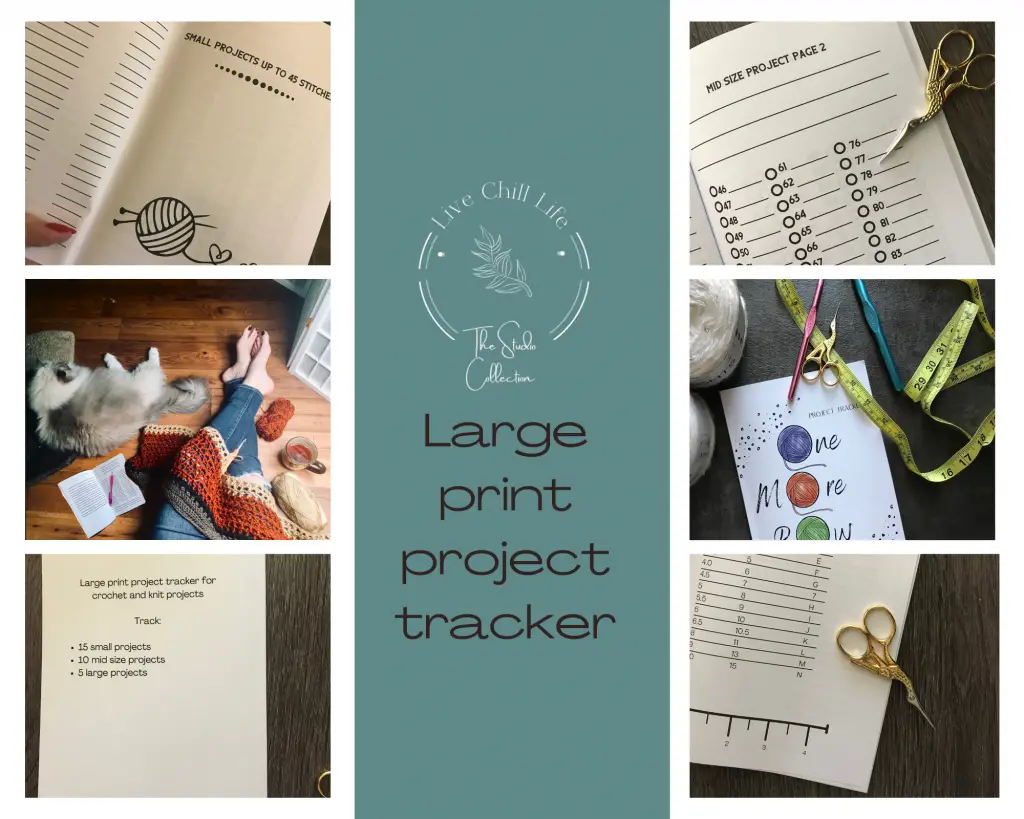 I designed project trackers! This is the large print version for tired eyes. So much easier than using apps, scraps of paper or a plain notebook.
Three project sizes, a handy ruler and hook guide inside the cover and plenty of rooms for notes in each pattern.
Buy it here.
Regular size print here.
I have had bad eyesight since age 18 so large print is a godsend when you can't see apps and dark yarn, let alone going from one to the other on a crochet-a-thon during a netflix binge.