Ads allow content creators to provide free useful and compelling content to the public. We may earn money or products from the companies mentioned in this post. See the Affiliates and Disclosures page in the top menu of this website for detailed information.
Crochet slippers for women free pattern
Crochet slipper patterns are sweaters for your feet! One pair is never enough. With the variety on this list you will want to crochet at least one of each.
Check out the 10 free crochet slipper patterns.
Once you pick your slippers, don't miss this post on how to make the bottom of your crochet slippers non-skid.
Table of Contents
1. A two tone slipper
This slipper uses two colors of yarn for visual interest and a post finishing braid in the front for extra pizazz.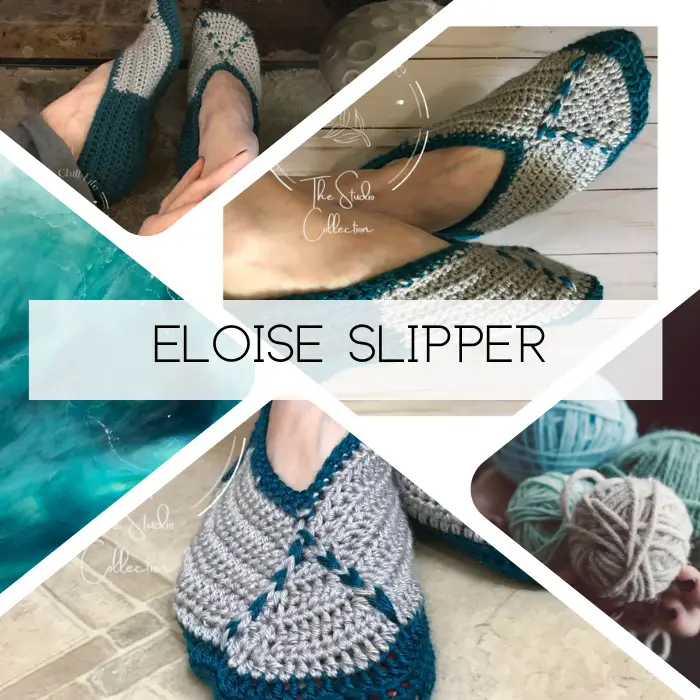 2. A warm slipper with a button
This is the first pair of slippers I made. I still wear them every winter years later. I made them with Red Heart Hygge yarn so they are fluffy and cozy, but Make and Do Crew free pattern uses another warm chunky yarn, Lion Brand thick and quick.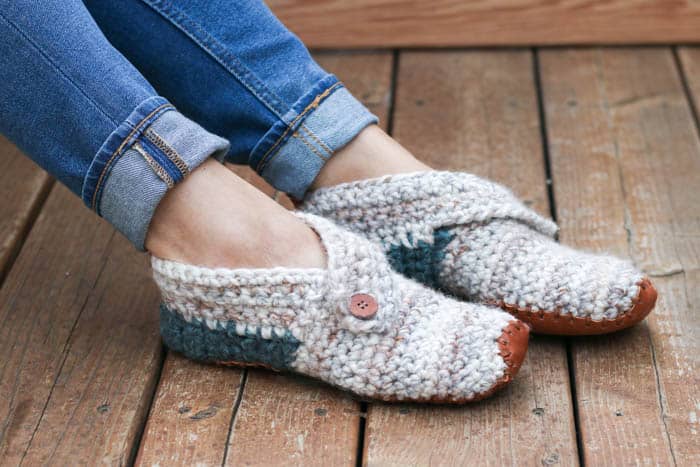 3. Maryjane inspired crochet slipper
This feminine pattern uses two colors of yarn for a subtle accent to make a fun ballerina-style slipper to wear around the home.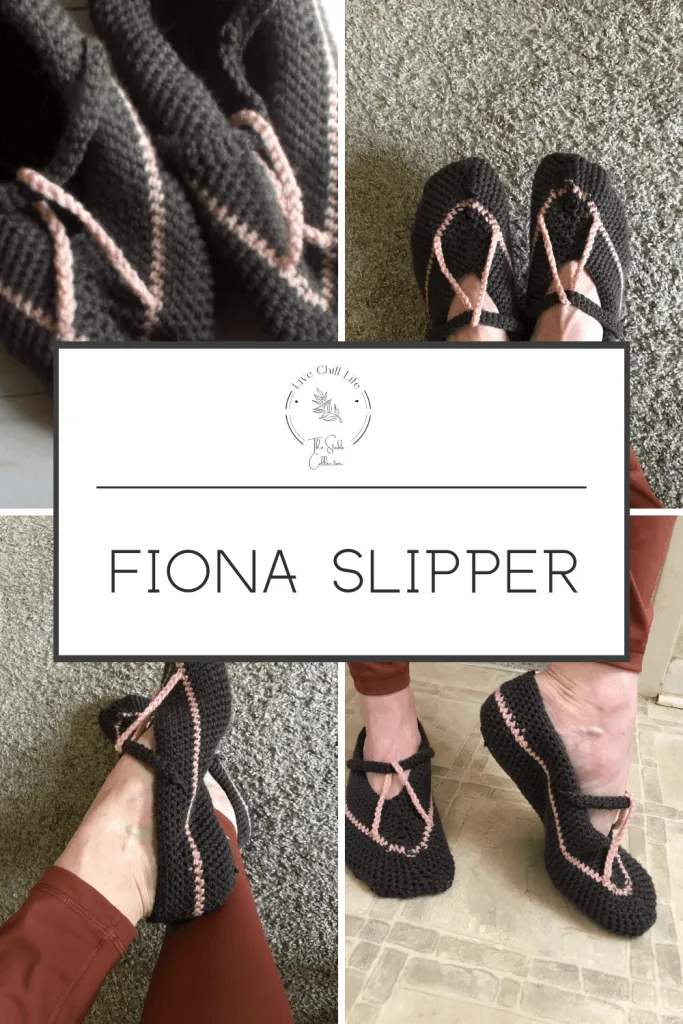 4. Easy one piece colorful slipper pattern
Click the image to see the free crochet slipper pattern. The pattern uses a 3.5 mm crochet hook and works front post crochet stitches to create the texture. Video tutorial style pattern so you can follow along.
5. Ballerina slippers with an ornate but simple top
This is an easy pattern to follow, I made my first pair 3 years ago and I used cotton so I could wear them in the warm months. The AC can get a bit cool but not cool enough for acrylic so these are great summer slippers.
The pattern uses a 3.25 mm crochet hook with category 4 yarn.
Click the image to see the free pattern from Heart, hook, home.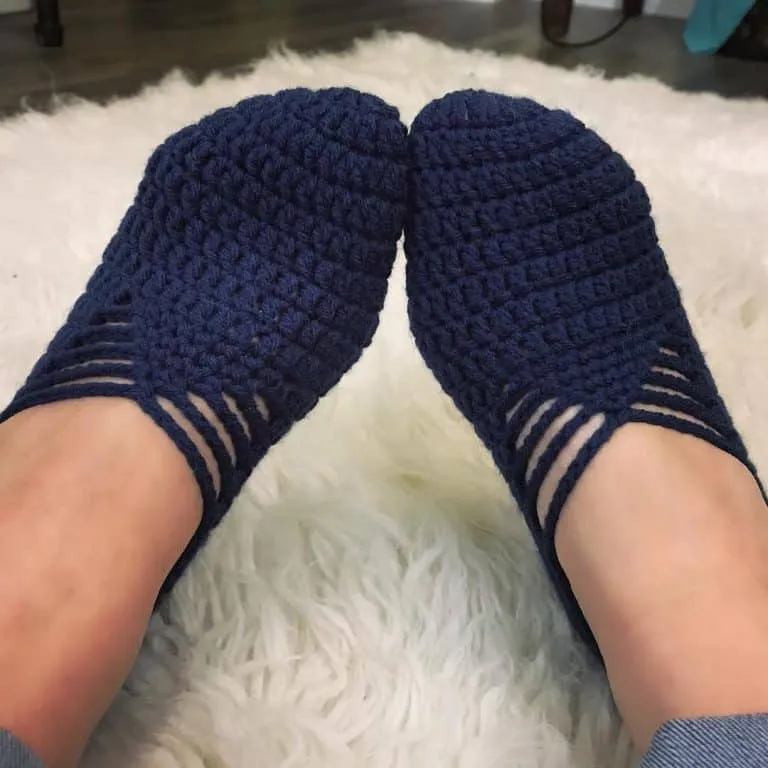 6. Warm slipppers
If you are going for warmth, these chunky chenille crochet slippers are a great option.
They only take 1.5 hours to make so you can have a gift made or your own feet warm before dinner is ready!
Size 6 Super Bulky Chenille yarn and a 10 mm hook will get the body made and Red Heart Hygge Fur in color Cotton Tail for the edging makes sure no cold air slips in!
Click the image to see the free pattern.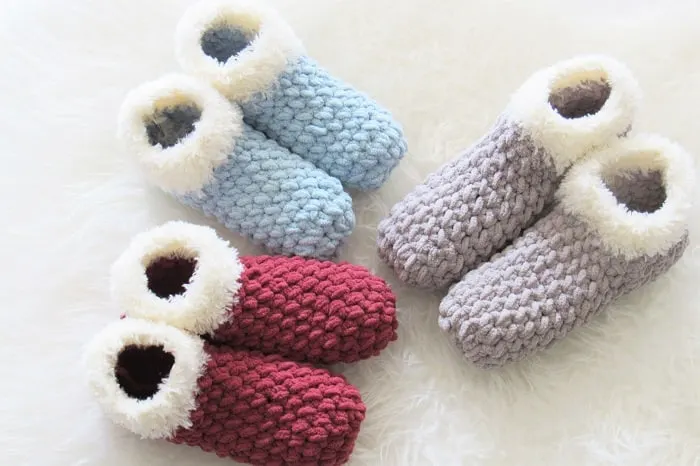 7. Crochet slipper boots
If you want a slipper that comes up the leg a bit to prevent cold air from getting in around your pant leg this type of slipper is a good option.
This boot works up fast in a chunky yarn weight. Pattern is up to women's size 11.
Click on image to go see the free crochet slipper boots pattern.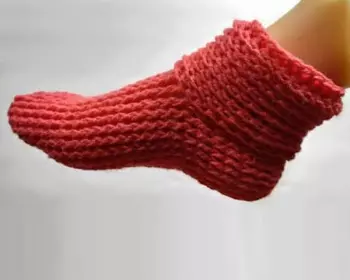 8. Tall slipper boots
If you want an even higher-up-the-leg crochet slipper pattern, these slipper boots fit the bill!
This pattern uses wool ease thick and quick to keep your toes warm and it also means the pattern works up fast.
Click the image to see the free crochet slipper boots pattern.
T-shirts and project totes for crocheters available in my Etsy shop!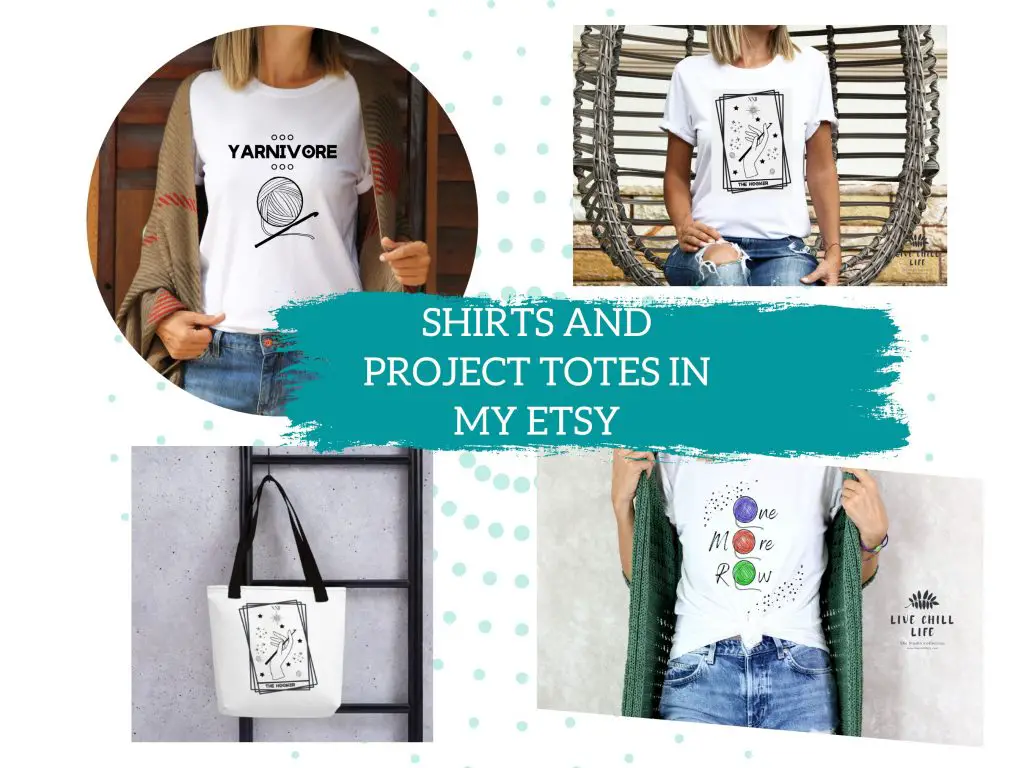 9. Stylish slipper boots
These beauties use Red Heart super saver chunky , a value category 5 yarn, to create a beautiful two-tone slipper you won't mind if company catches you in.
An eye-catching Celtic style woven cuff completes the look. Click on the image to see the free pattern.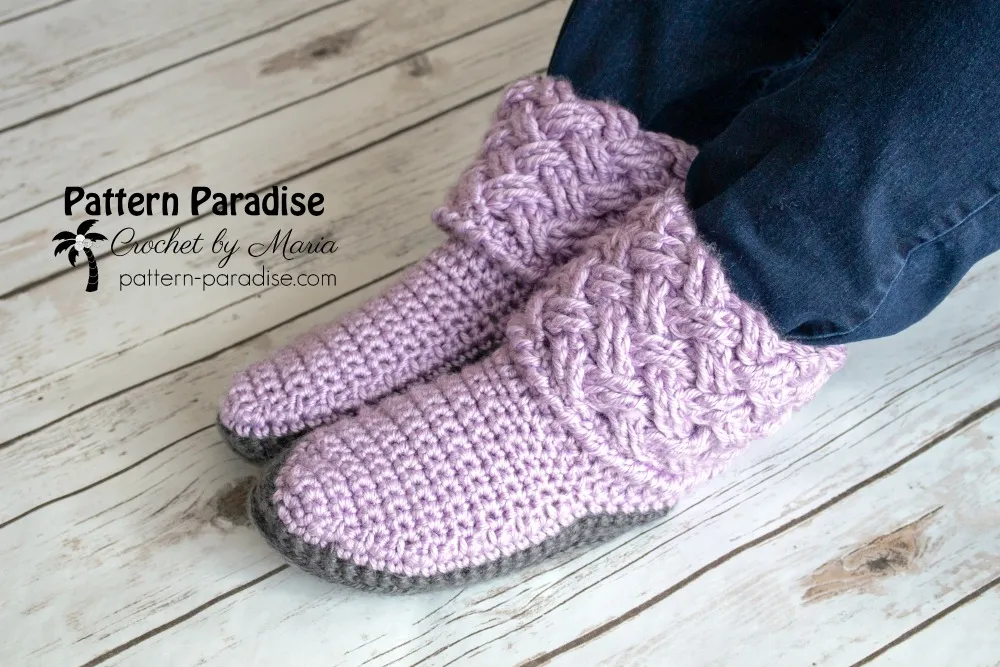 10. Clog style slip on crochet slippers
This is the only not free pattern in this post. It is so special I had to include it. The detail and styling of it is just so beautiful I feel like you won't only want a pair for yourself but you will make it many times as a gift for other in years to come.
Check out the tribal clogs pattern.