Ads allow content creators to provide free useful and compelling content to the public. We may earn money or products from the companies mentioned in this post. See the Affiliates and Disclosures page for more information.
The best crochet dishcloth free patterns
Whether this is your first crochet dishcloth or your 100th, these free crochet dishcloth patterns are gems work up quickly and are among the most useful things you will ever make with your crochet hook and cotton yarn!
New to crochet? You may like this post on How to Read a Crochet Pattern.
Use 100% cotton yarn for this type of project. Don't bother with spendy mercerized cotton, value cotton will do just fine. Consider yarns such as: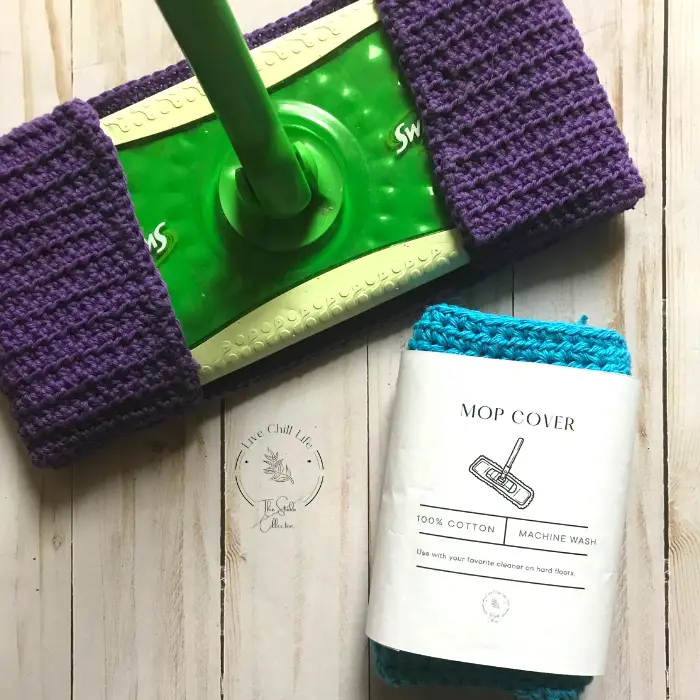 If you aren't bothered by your yarn matching up when making free crochet dishcloth patterns, you can string together scrap cotton yarn. I like to use this mish mash style for one of my dishcloths and crochet swiffer mop cover for the times I need to use bleach for cleaning and sanitizing.
A standard dishcloth tends to be worked in an 8″ square. This is a good basic format for you to practice a new beginner friendly stitch and turn it into not only a practice swatch but something you can put to use when you're done. I have a few beginner friendly textured crochet stitches you can consider to try this out.
You may like this kitchen towel holder for your crochet towels.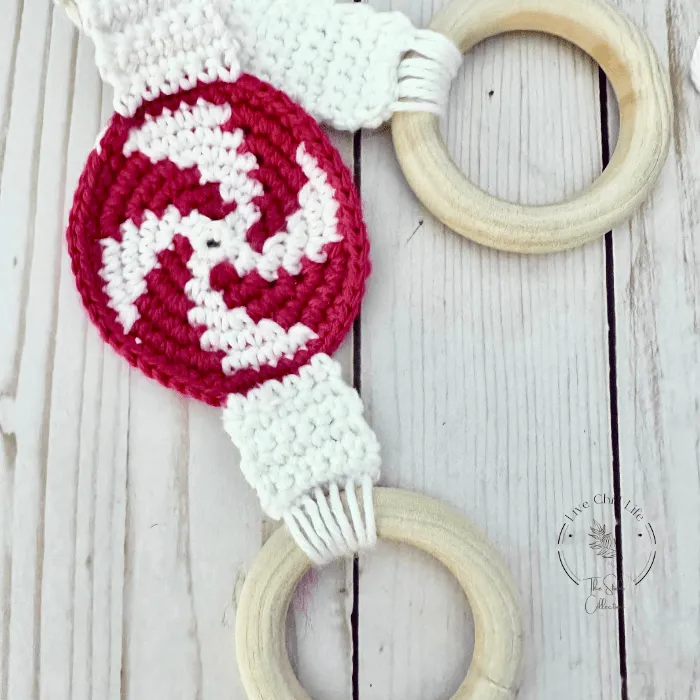 Now, let's look at some of the best crochet dishcloth free patterns.
Lemon peel stitch free dishcloth crochet pattern
An all time favorite of mine, the lemon peel stitch dishcloth works up quickly and has just enough texture to scrub up. This design uses a 5.5 mm crochet hook and standard category 4 cotton yarn.
See the free pattern for this crochet dishcloth.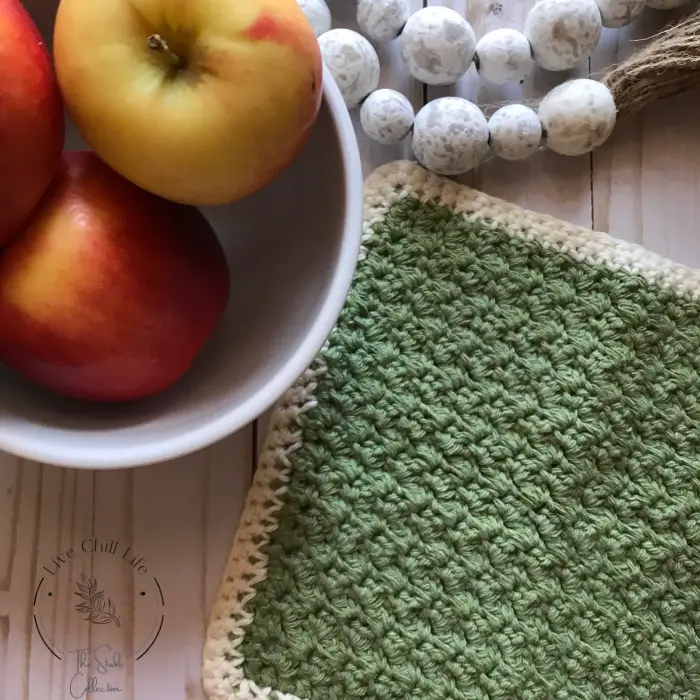 You may also like the lemon peel stitch Canterbury dishtowel set free pattern too.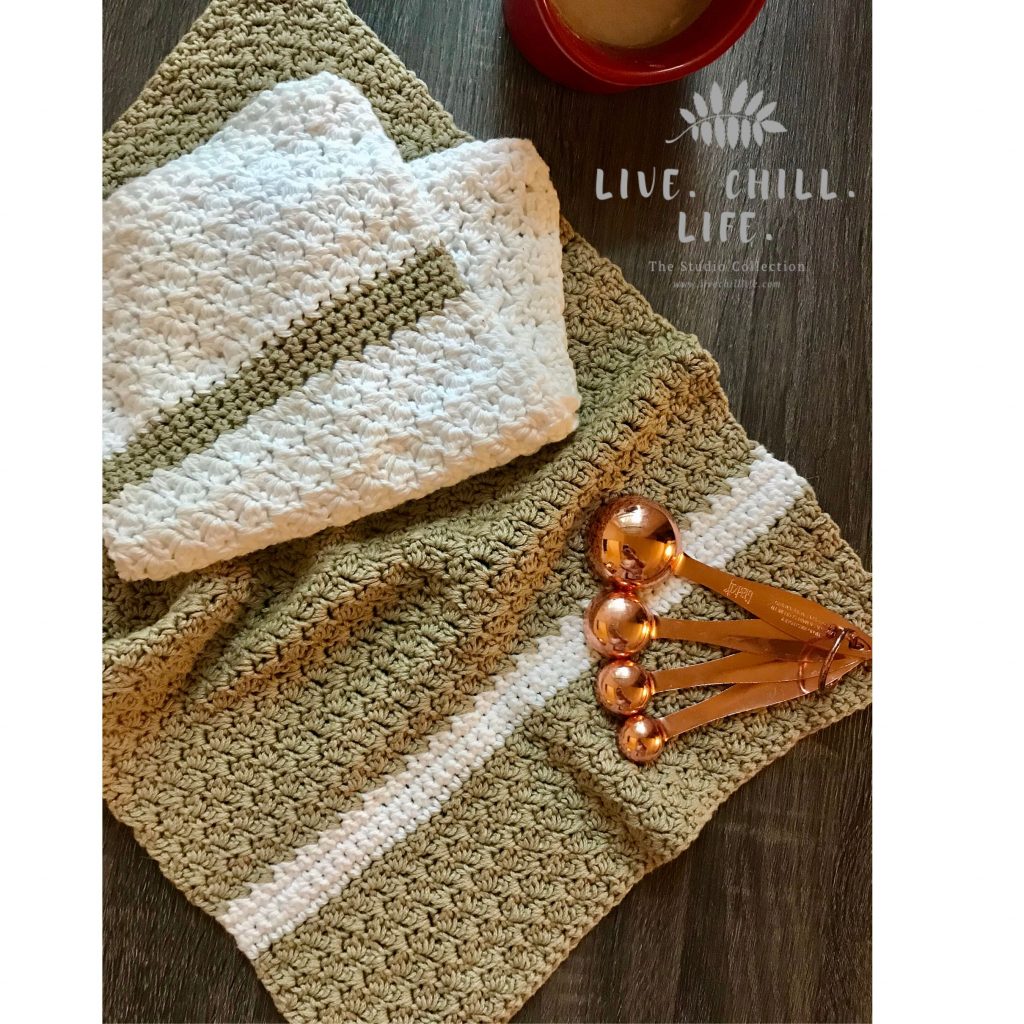 You may find these posts helpful
Woodland Cottage dishcloth pattern
I have a special love for this pattern. It was the first dishcloth I ever made a few years ago. It is simple and perfect for the beginner.
Find the free pattern from Just be Crafty.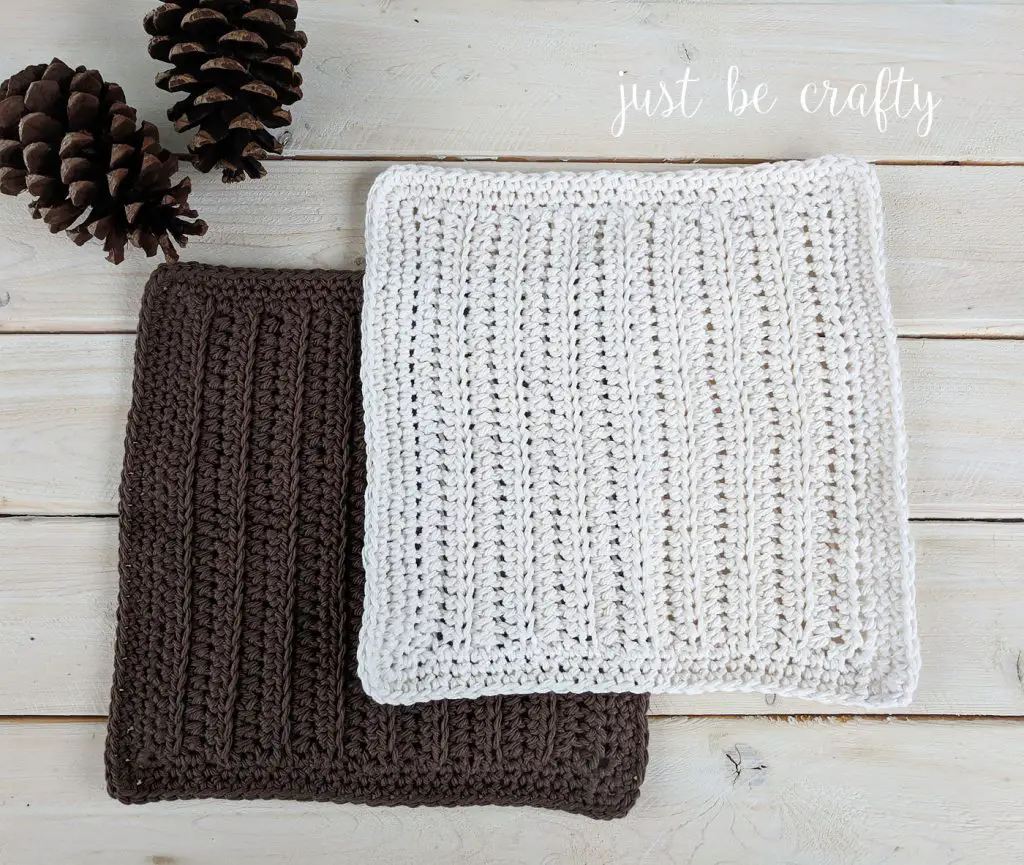 Simple bold ribbed crochet dishcloth
This crochet dishcloth pattern works up into a perfect square. Unfortunately some, if not most patterns will have a slight wobble from edge to edge especially if you put a border on it and somehow misplace a corner stitch or are one off on one of the sides.
This dishrag has the border worked directly into it so it all comes together at once.
The ribbing is thanks to post stitches rather than stitches that are all worked into the top. The ribbing is one one side so the smooth side is comfortable against your palm when using it. It's perfect really!
See the free pattern for the ribbed dishcloth.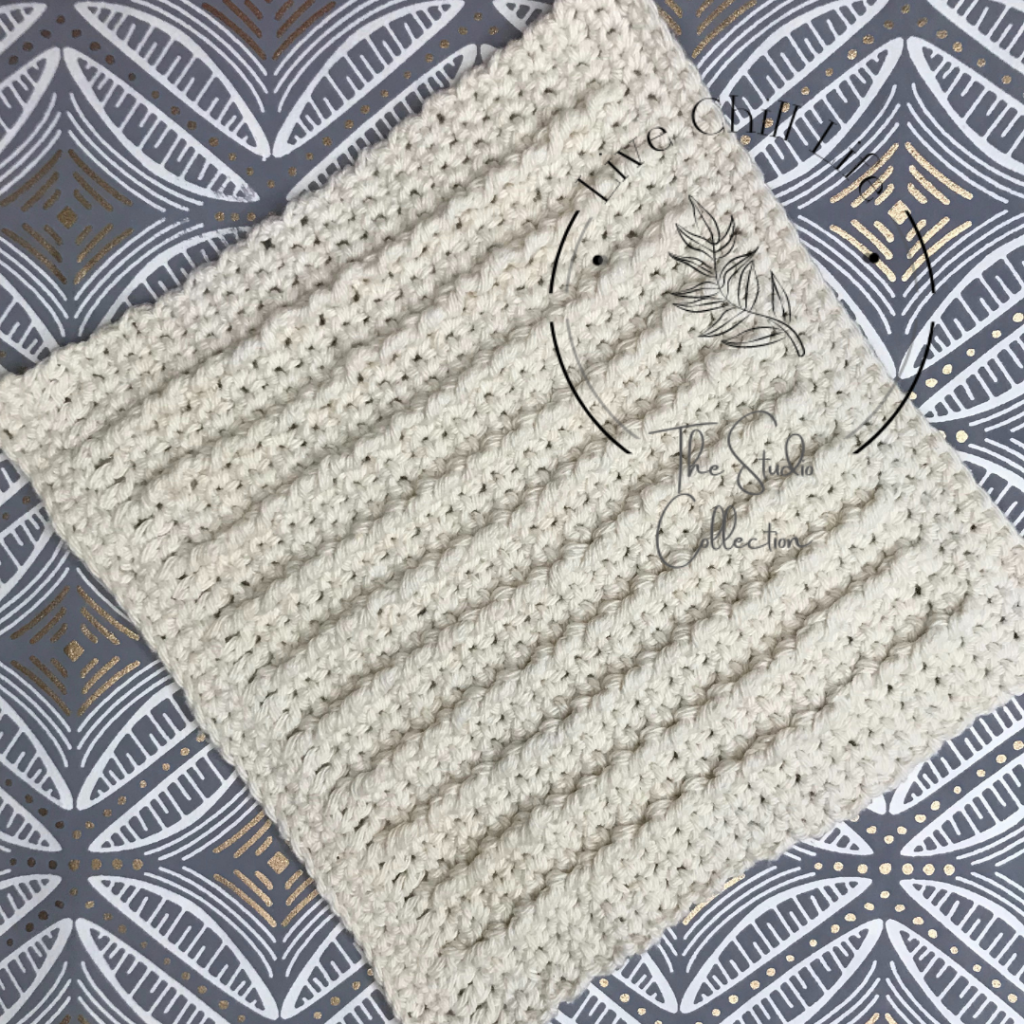 A crochet dishcloth to stretch your skills
I picked this honeycomb stitch dishcloth because not only for its obvious beauty, but as a small project it's perfect to try out this new stitch so many people are drawn too.
The designer uses a sport yarn and 3.5 mm hook to make this which results in a more elegant dishcloth. Perhaps use it as a display on a hook in your kitchen rather than for washing up.
See the free pattern for the honeycomb dishcloth.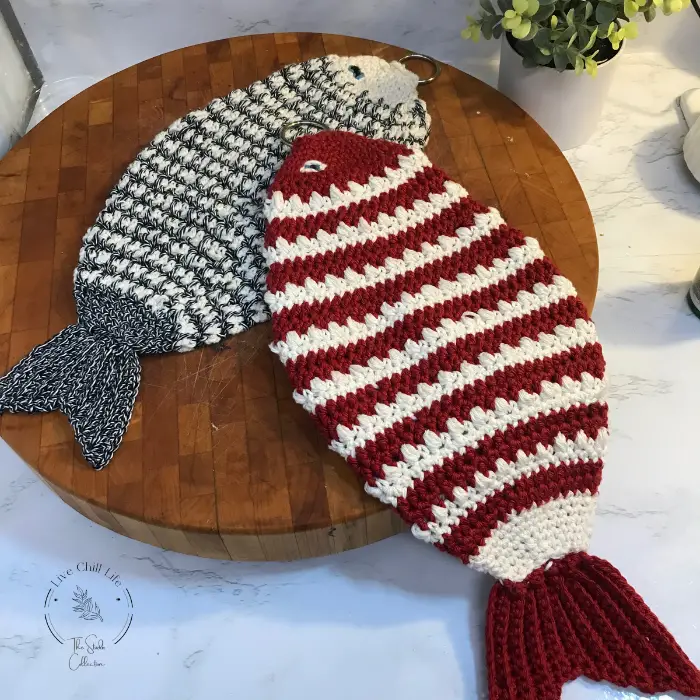 You may also like these crochet fish potholder free patterns
Tunisian crochet dishcloth
If you haven't tried Tunisian crochet this is the perfect project to try it out with! It is so beautiful and elegant, in fact I made two of these with a pima cotton to give a spa feel and gifted it along with a very fancy bar of soap for little Christmas gifts to have at the ready.
See the free pattern for a Tunisian style crochet dishcloth.
See more crochet kitchen pattern ideas to give as gifts or spruce up your home.