Ads allow content creators to provide free useful and compelling content to the public. We may earn money or products from the companies mentioned in this post. See the Affiliates and Disclosures page in the top menu of this website for detailed information.
How many yards of bulky yarn do you need to make a blanket
Chunky blankets are extremely popular. They are easy to make but how much yarn you need to make a chunky blanket can be confusing.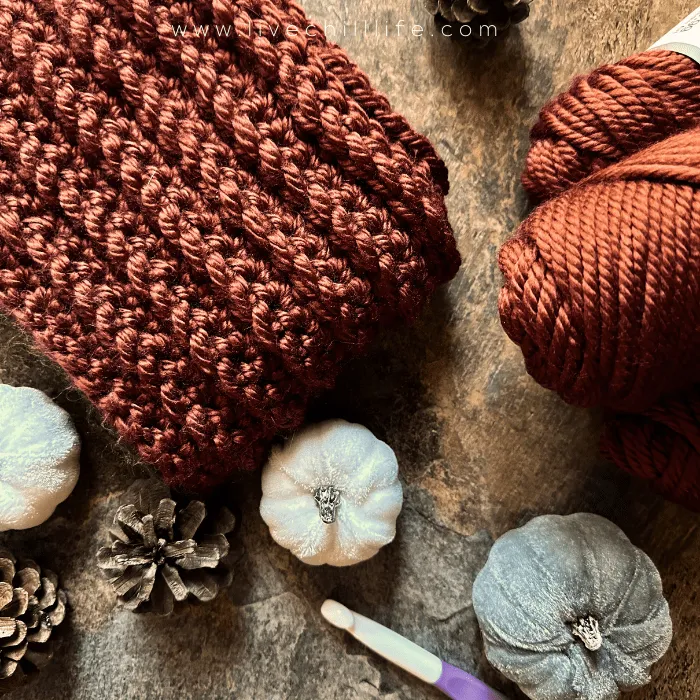 See details of this cozy cabin chunky ribbed blanket
Table of Contents
When it comes to knitting or crocheting a chunky blanket, the amount of super bulky yarn you'll need will depend on a few factors. The size of the blanket, the stitch pattern, and the desired thickness all play a role in determining the amount of yarn required.
To calculate the exact amount of yarn needed, it's helpful to know the yardage per skein of the super bulky yarn you're using. Most super bulky yarns have around 70-120 yards per skein. By multiplying the yardage per skein by the number of skeins needed, you can estimate the total yardage required for your project.
I've made a handy guide below for a quick reference if you don't want to get out a calculator.
Keep in mind that this is just a general guideline, and it's always a good idea to buy a little extra yarn to account for any variations in gauge or if you decide to add extra length or width to your blanket.
With a few exceptions, skeins of chunky yarn, in the category 6 super bulky category have far fewer yards each than standard category 4 yarn.
You may find these posts helpful
Factors like hook size and which stitches you are using will cause some variation but we can get a reasonable estimate based on stitches and rows per inch. That is exactly how I calculated the yardage amounts of category 6 super bulky yarn below.
I recommend going up a hook/needle size or two when making blankets with super bulky yarn so you get a nice flexibility in your blanket. Thick yarns like this become stiff when the stitches are too tight. Working with bulkier yarns can be hard on the body. See my post on how to prevent wrist and arm pain when crocheting – methods no one is telling you.
Use this graphic and divide the yardage range by the yards per skein of the yarn you'd like to use.
TIP: Because of dye lot variation, aim to purchase on the larger yard amount and return any unused yarn to the place of purchase.
By considering these factors and using the yardage range and yarn information, you can confidently determine how much chunky yarn is needed to crochet a cozy and stylish blanket.
Super bulky yarn blanket yardage chart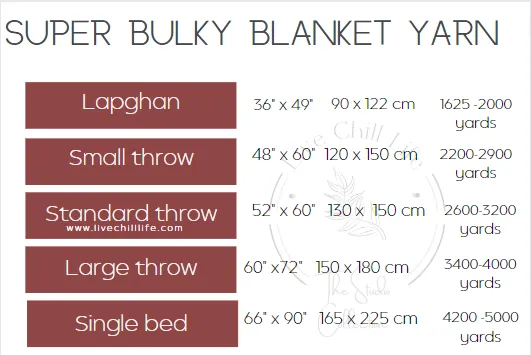 Check out my project trackers!
Check off style tracking with room for a note on each row.
Large print and regular print available. Large print is great for tired eyes.
Sections for small, medium and large projects so you don't waste any pages.
See the Shop my Books section.
Super bulky blanket yarn ideas
The following yarns are excellent to work up into a cozy chunky on trend blanket (when are cozy blankets not in fashion?) Bulky yarn will become heavy if you make a blanket larger than a throw but chenille weighs less than ply yarns. So, for bigger blankets you may want to choose chenille for your project.
I wanna make a blankie yarn
From Lion Brand yarn, I wanna make a blankie yarn comes in a whopping 437 yards per unit. This means less ends to weave and skeins to buy. Super soft chenille will have everyone in the house fighting to get under it on chilly nights watching Netflix.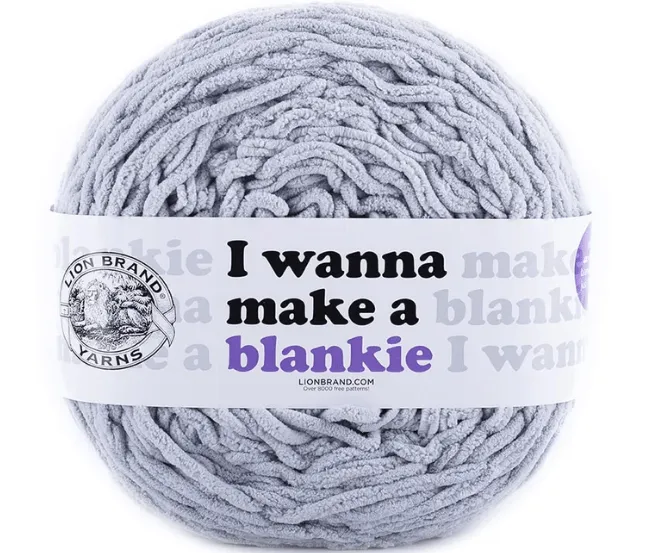 Wool ease recycled thick and quick
thick and quick yarn is beloved in the yarn community. If you like to use recycled yarn, Lion Brand has a super bulky yarn, Wool Ease recycled thick and quick which is extra snuggly warm because of the use of wool.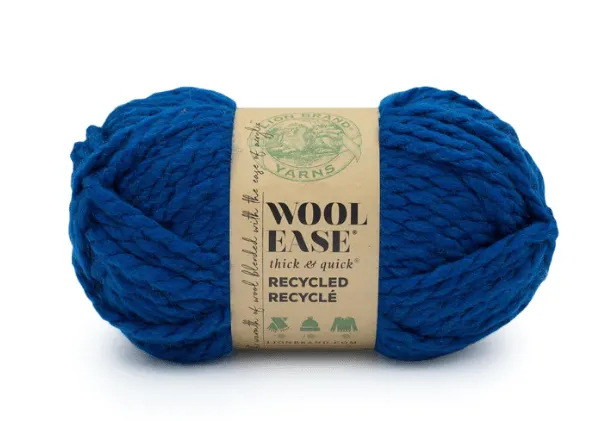 This is a ply yarn as opposed to the chenille velvety style yarn of their blanket yarn (below) 108 yards per skein, 100% acrylic.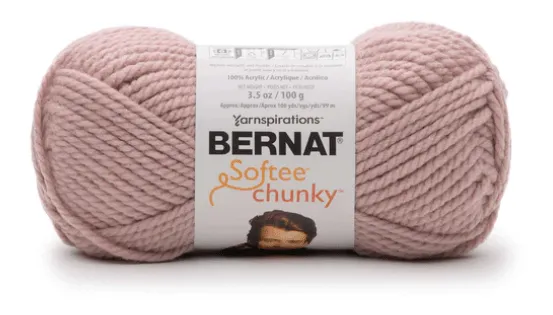 This bernat super chunky yarn is chenille, which is a velvet look and super soft. It gives a lived in cottage cozy look that is very inviting. Some people do find chenille yarn to be hard to see stitches when working with it so you may want to test it before you commit to making a full blanket with it.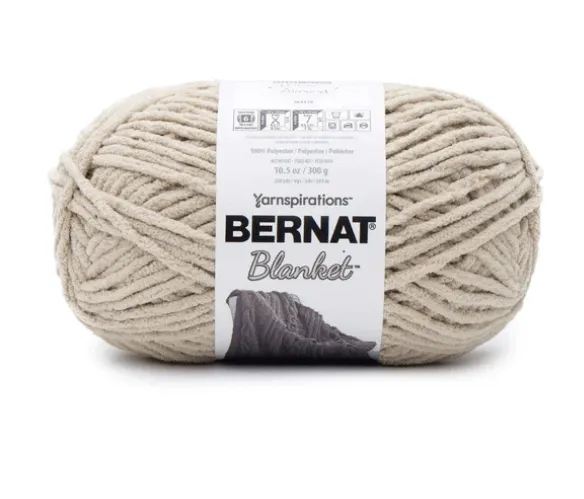 This is a great soft bulky yarn to make a chunky blanket. There are 220 yards per skein.
This bulky yarn is 100% acrylic. 73 yards per skein and a beautiful array of colors. It has a subtle sheen that gives a rich look to finished items.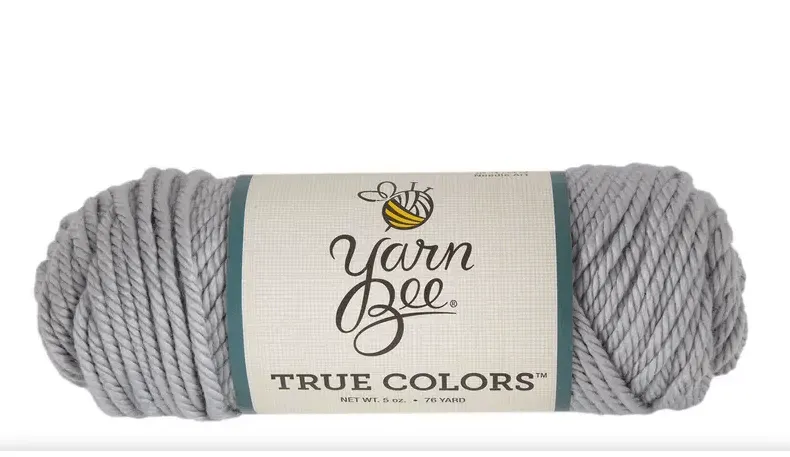 Now that you have a better understanding of how much super bulky yarn is needed to knit a chunky blanket, you can confidently start your knitting project and create a cozy and stylish addition to your home.