Ads allow content creators to provide free useful and compelling content to the public. We may earn money or products from the companies mentioned in this post. See the Affiliates and Disclosures page for more information.
Free crochet projects for cotton yarn
If you love to crochet with cotton yarn is because versatile, affordable and must have for every crocheter- you are not alone. Here are 12 cotton yarn crochet patterns to make (and use) now.
I will always tell you when asked, "what's is your favorite yarn Stephanie?" without hesitation I will answer, cotton yarn!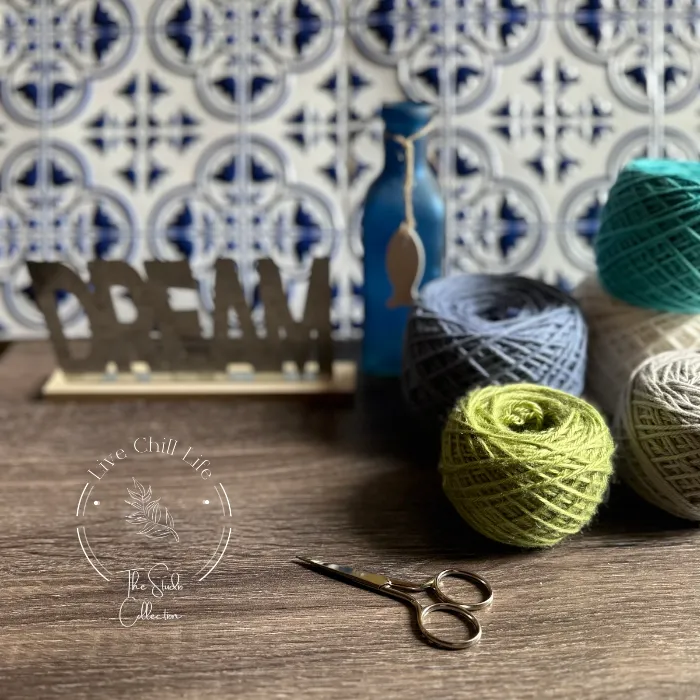 I live in a warm climate so cotton is a natural choice but that isn't the only reason. There are plenty of warm weather friendly yarns. Cotton yarn is the only yarn that should be used for kitchen and bath items which is why they make up most of this list.
Table of Contents
Crochet summer hats with cotton yarn
Because of its breathability, cotton yarn makes great hats for summer. How about a gardening hat to keep the sun out of your eyes? A trendy bucket hat. A sunhat to add some beachy style to your swimwear.
Check out some of these free pretty crochet hat patterns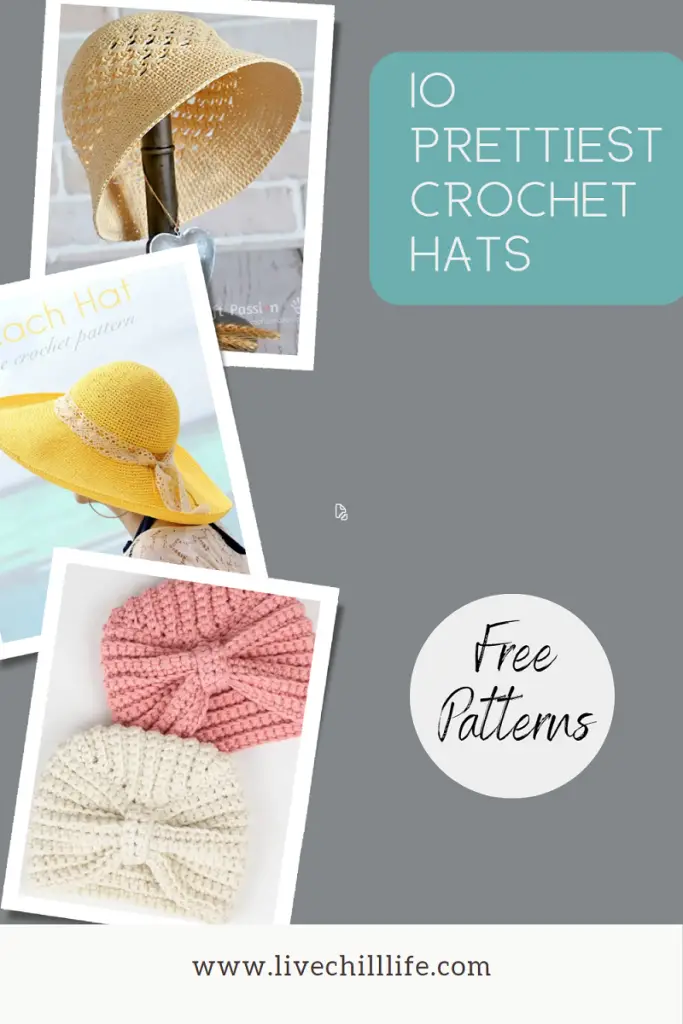 Crochet kitchen towels with cotton yarn
Cotton is king in the kitchen! It doesn't "melt', it absorbs steam and moisture and is very durable.
You can really show some style by combining colors.
Get creative with it and even consider giving a set along with some other home items as a housewarming or hostess gift.
Try the modern farmhouse striped dishtowel free pattern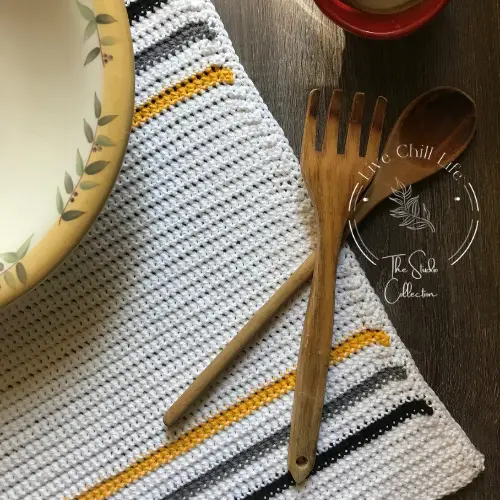 Crochet cotton yarn mop cover pattern
Replacing your disposable wet mop sheets with a crochet cotton mop cover is not only convenient but good for the environment. I have two made with scrap bits of cotton yarn as I don't mind them getting dunked into cleaning solution or bleach when I want to disinfect.
You can use inexpensive stiffer cotton yarn for this such as Lily's Sugar n' Cream or Peaches n' cream.
See the crochet mop cover free pattern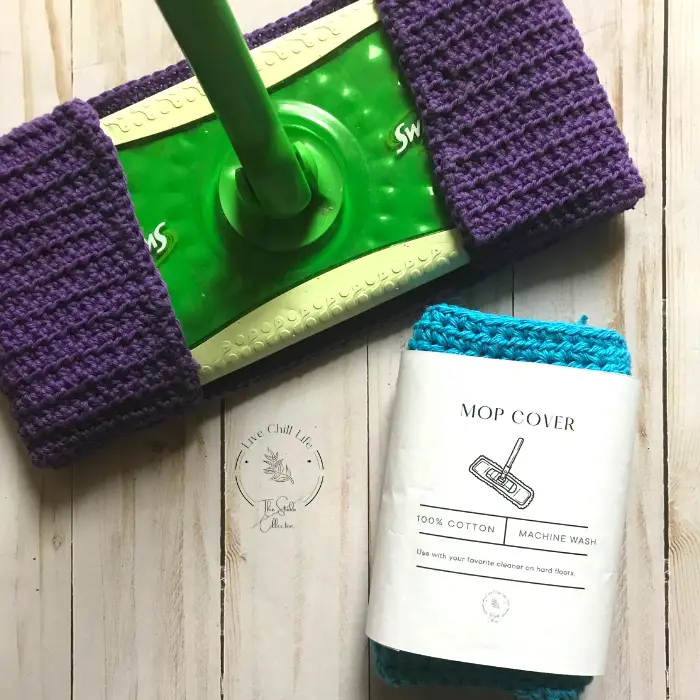 Crochet cotton yarn summer tops
When it's hot outside you can keep your style with some 100% crochet cotton tops. Whether it's a tank top, short sleeve of longer sleeve believe it or not you won't feel the heat when using pure cotton yarn.
Use a sport weight cotton to make a mesh top or a drapey tank.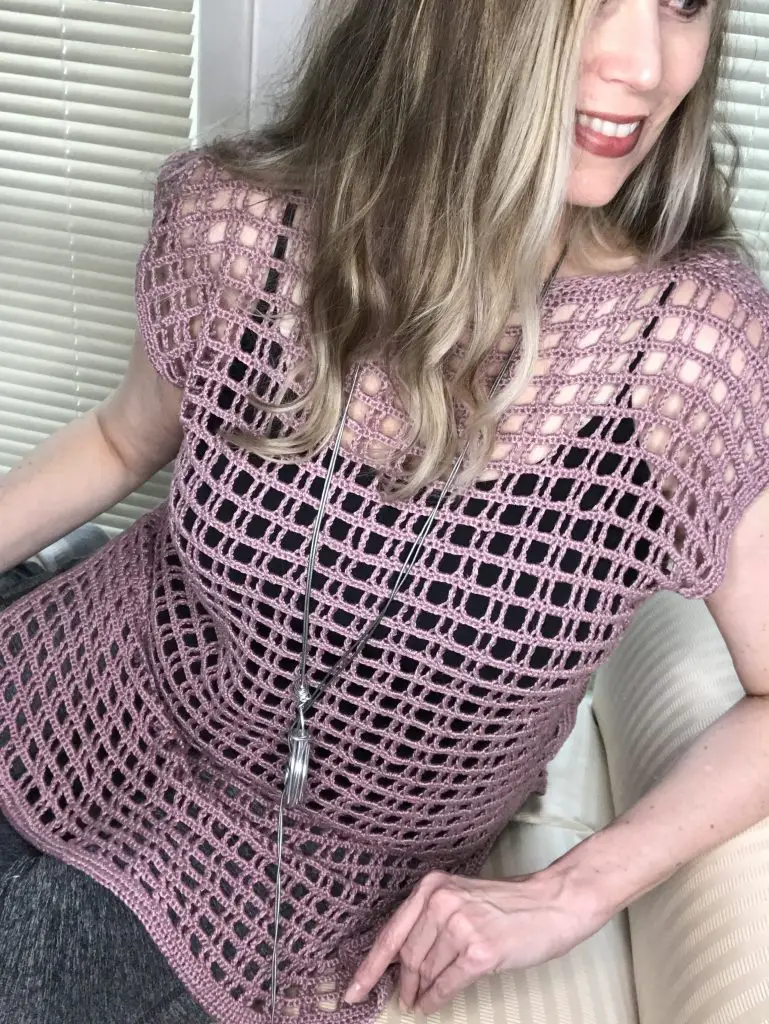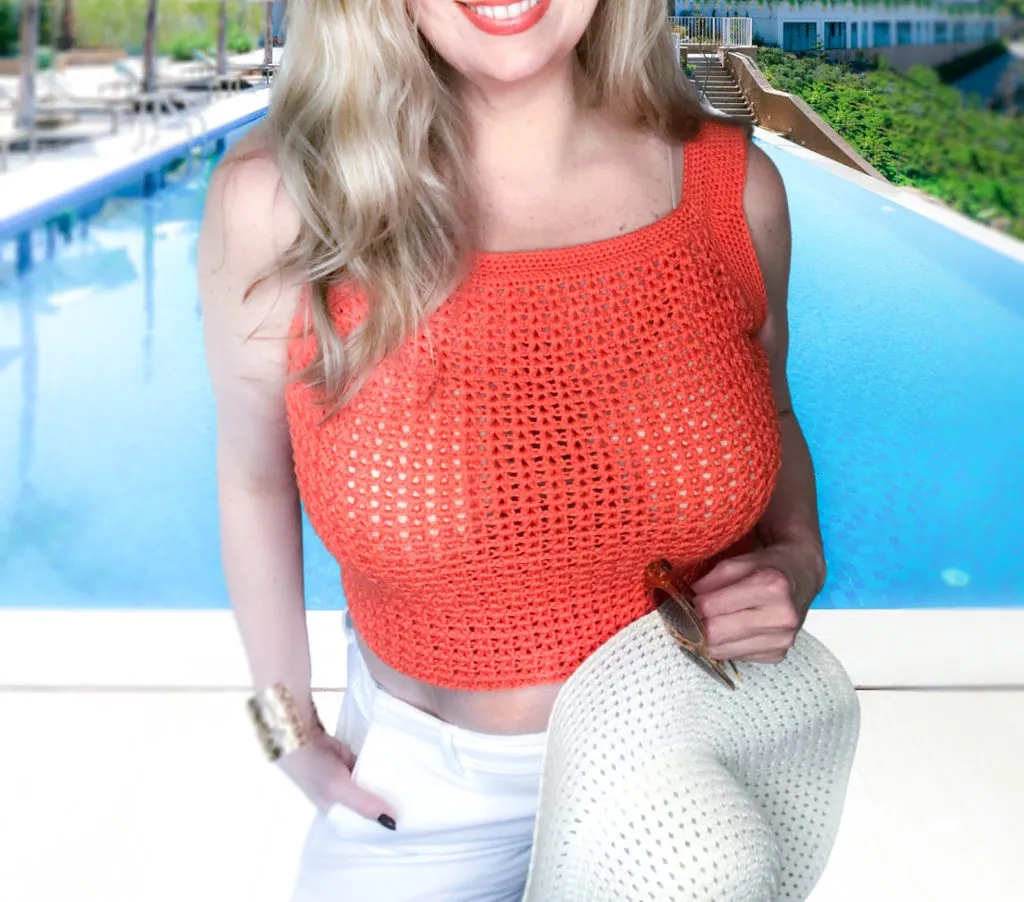 Crochet pot holders with cotton yarn
Because cotton yarn is heat resistant, it makes great pot hotholders. You will want to use a pattern that creates a double thickness to protect your hands from the heat.
I recommend a large size to ensure you have full hand and wrist coverage so you're able to go around or under the heated vessel.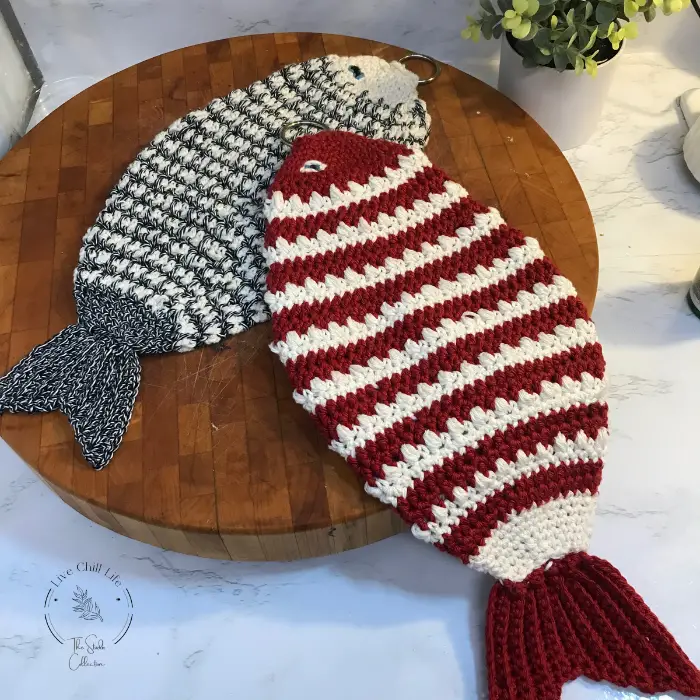 This novelty crochet fish potholder free pattern set is worked in the round and double thick (and LONG!) for protection.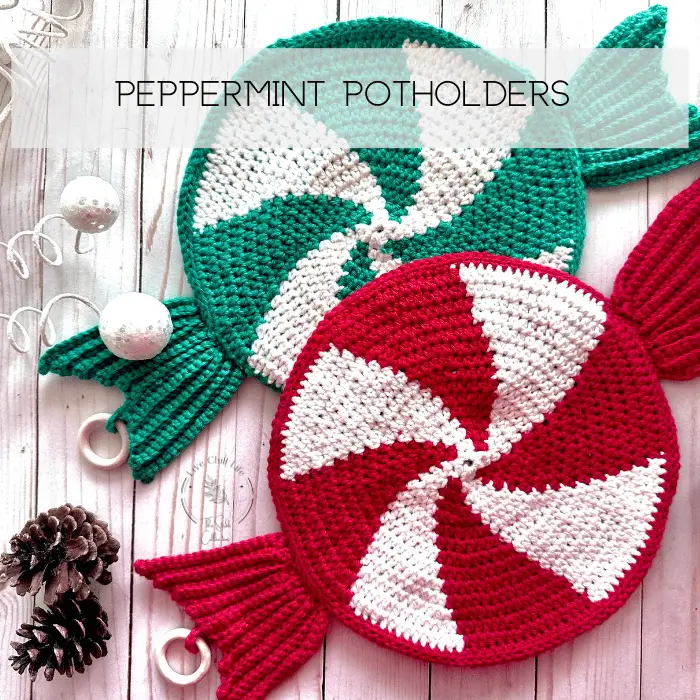 This crochet cotton yarn pattern works a spiral technique to create festive peppermints with a hanger to display them beautifully in your holiday kitchen. See the free peppermint potholder crochet pattern.
Crochet spa set made with soft cotton yarn
This luxe looking mock waffle textured spa set is so beautiful you will be proud to give it as a gift. Use a softer cotton rather than a value cotton yarn for this type of project since it will directly touch the skin. Often, cotton yarn on sale with rival the pricing of value yarns like Lily Sugar n' Cream.
Value cotton yarn is better suited to bags and dishcloths.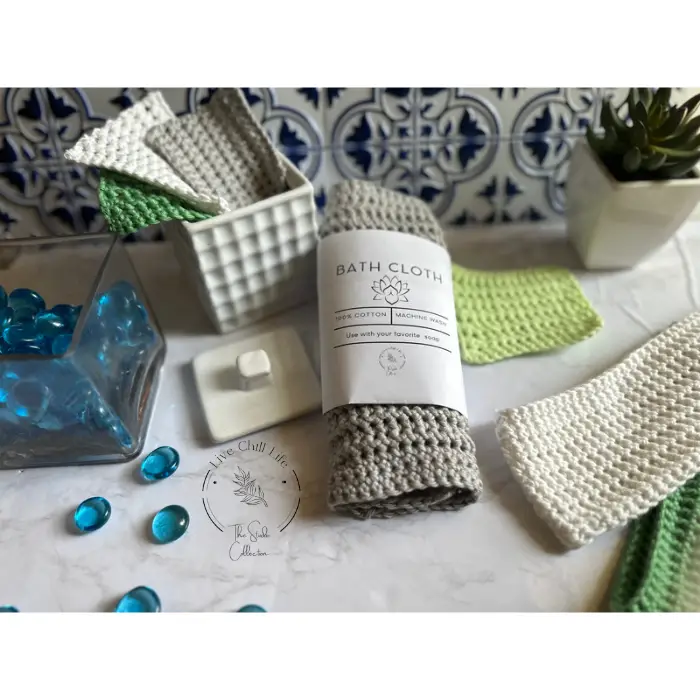 Crochet cotton dishtowel patterns
A favorite thing to make and use is the dishtowel, or dishrag made from cotton. They can be use not only for cleanup but as a makeshift dish mat to lay your small hand-washed dishes. After breakfast or lunch if you do a quick cleanup you can simply put your dishrag down and lay your few hand washed items on to air dry.
Get some ideas with these patterns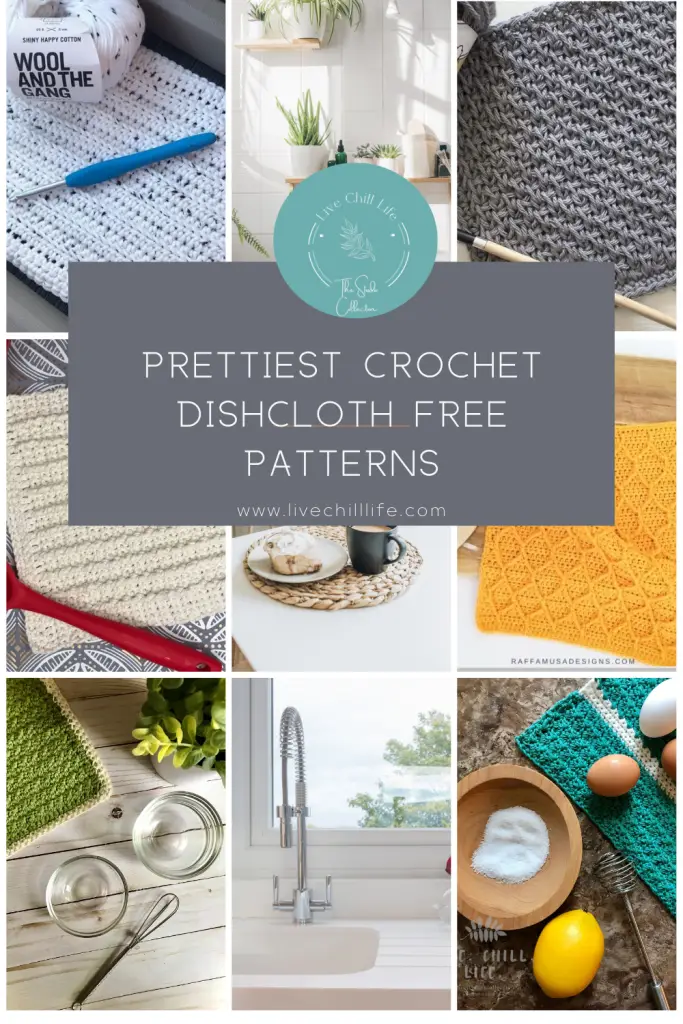 Crochet summer blanket with cotton yarn patterns
Not only is a soft cotton blanket welcome in summer, but as I point out in this post on linked stitches, you can crochet a type of weighted blanket that doesn't get hot when using cotton yarn.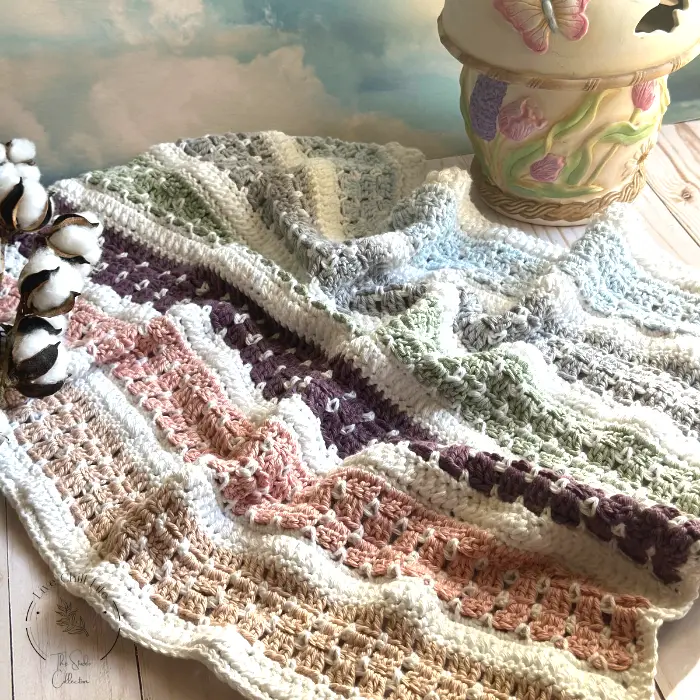 Cotton yarn in a standard category 4 weight is not lightweight and using a dense stitch like the linked stitch, not only do you get a beautiful texture, you get weight.
This is another crochet cotton item you will want to use a soft cotton for. Save the value cotton yarn for dishcloth and bag patterns that don't lay directly against the skin.
See what I mean in this post on a weighted cotton blanket
Crochet coasters with cotton yarn
Cotton being absorbent comes in handy when crocheting coasters. Steam or condensation from icy drinks are soaked right up when your vessel is set atop a cotton crochet coaster.
Classic or whimsical designs, even holiday designs make them a great quick work up using scrap yarn or stacked as a set paired with a bottle of something as a hostess gift.
Check out these cheering apple coasters free pattern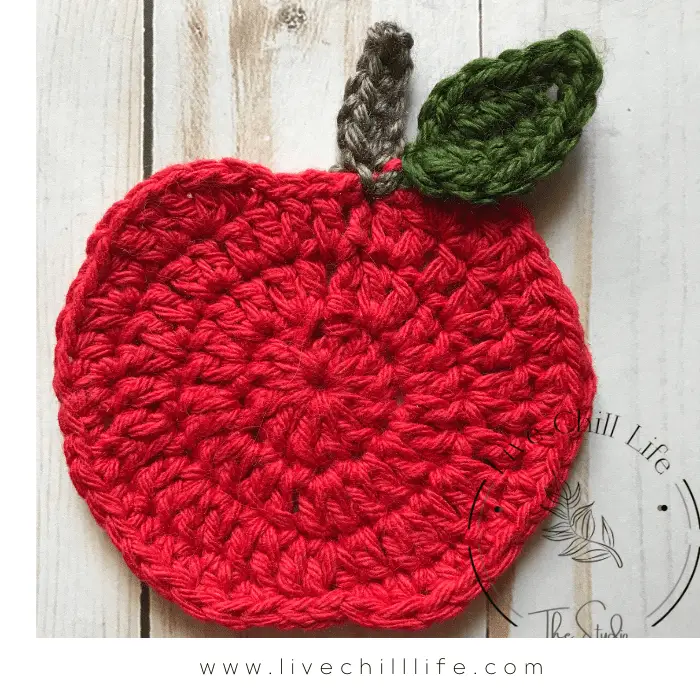 Crochet cotton cardigans
Another summer staple for crocheters is a crochet cardigan made with cotton yarn. A great topper for all your summer basics.
Check out details for this short sleeved cotton cardigan pattern. It's beginner friendly!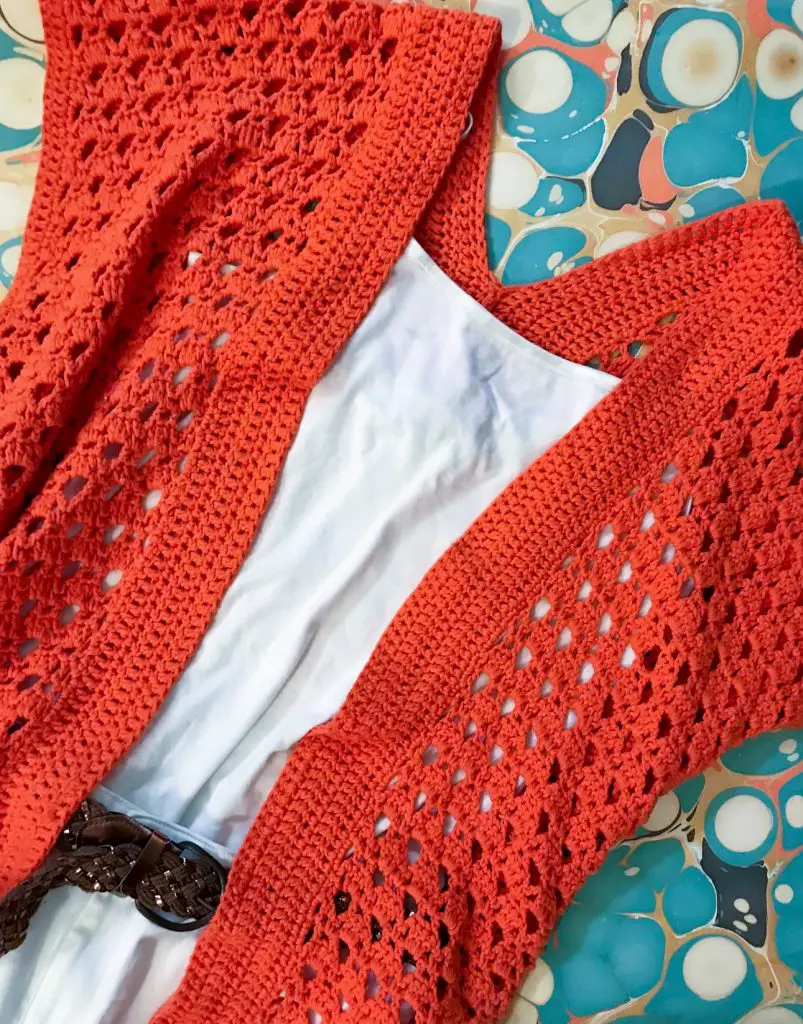 Crochet handbags with cotton yarn
Because cotton resists pilling and shows stitches well it makes a great choice for crochet handbags. The vibrant shades cotton yarn comes in can make a statement. If you're not comfortable wearing bright colors your may be more likely to show style with a colorful bag.
See details for the red crochet crossbody bag and camellia designer inspired crochet handbag both made with cotton yarn!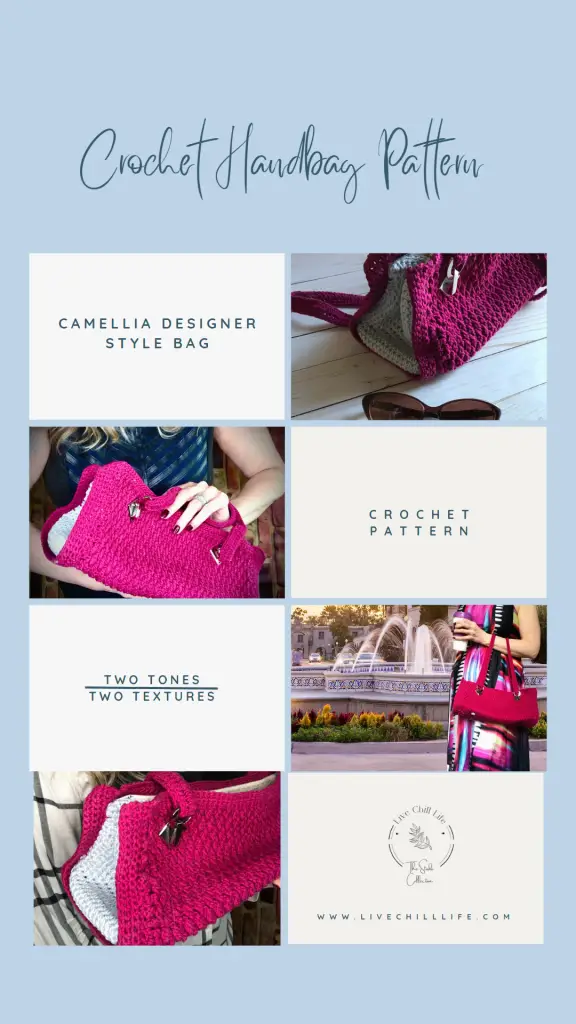 Crochet pet items with cotton yarn
Cotton is pet safe unlike acrylic. Pets tend to chew things and cotton being all natural is unlikely to cause an ill effect. Use cotton yarn to make pet beds, pet collars and pet dishbowl mats.
See free patterns for the crochet pet collar and pet bowl crochet customizable mat.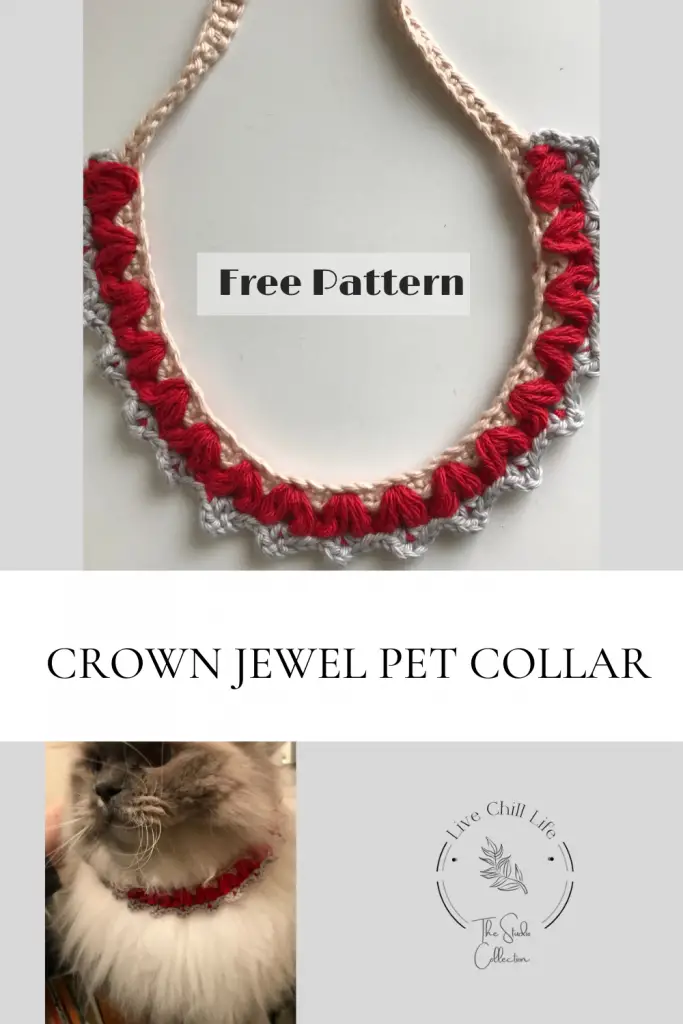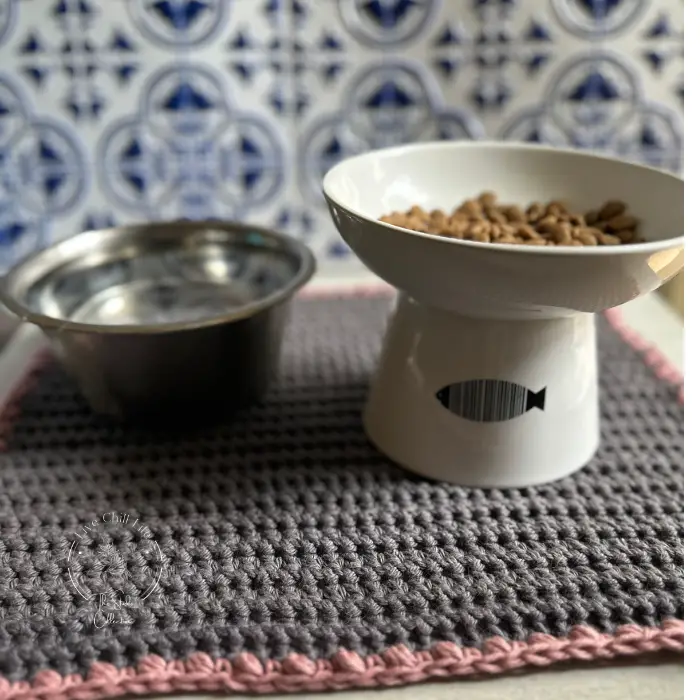 Crochet splatter screen cover
If you fry and use a splatter screen cover you know it doesn't keep the grease from coming out 100%. This nifty use of scrap yarn made to fit each pan keeps grease in but lets steam out. Lay it on top of your splatter screen cover.
Make several so you can change it out every 2-4 uses.
See the spiral crochet free pattern for a splatter screen cover.