Ads allow content creators to provide free useful and compelling content to the public. We may earn money or products from the companies mentioned in this post. See the Affiliates and Disclosures page for more information.
Free pretty crochet hat patterns
This collection of the prettiest crochet hat patterns will have you inspired to make more than one! The best part is they are all free!
Whether you crochet hats for yourself, your family or as a gift, fresh hat ideas are always welcome to me!
If you think crochet hats are limited to warm winter beanie styles, think again! As long as you pick the right yarn, sun hats, fashionable berets and more can all be crocheted!
Table of Contents
Crochet fedora hat pattern
Not short on style, this hat has a contrast stripe for extra flair! A fedora style hat is  is a soft hat with an indented crown and usually has an accent around the head in the form of a grosgrain ribbon or other complimentary material.
Jess at Make and Do Crew has made this hat with a tweed yarn to add to the charm. Just enough brim to add style and protect your eyes from bright sunlight.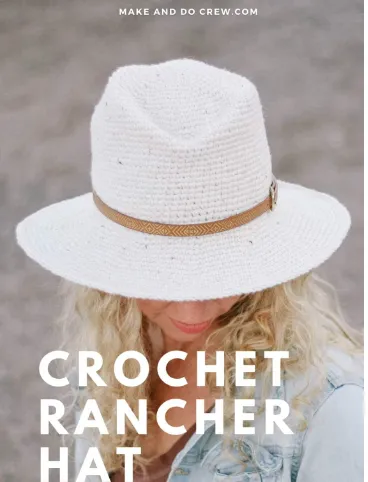 An elegant crochet sunhat
This stylish sunhat can add some extra style to your summer fashion.
The pattern uses a 5.5 mm crochet hook and worsted weight yarn. Cotton is best for summer hats so you keep your cool. Finishing touches include a satiny ribbon and a brooch style button.
Get the free pattern for this crochet summer hat.
Crochet winter hat with brim
Small touches can really transform a hat. Case in point a simple flipped brim secured with buttons makes this simple beanie style into a real feminine eye catching hat.
There is a matching scarf to pull your look together. The chunkier yarn means this hat will work up quickly.
See the crochet hat with brim free pattern.
Feminine crochet bucket hat pattern
A feminine and stylish bucket hat pattern that will look great on a summer's day or at the beach.
The pattern is worked in continuous rounds. By using a 3 mm crochet hook and raffia yarn you will get this fresh summery look that keeps you cool.
Additionally, there are tips to treat the finished project so that the brim maintains some stiffness. That helps to protect your eyes from the sun!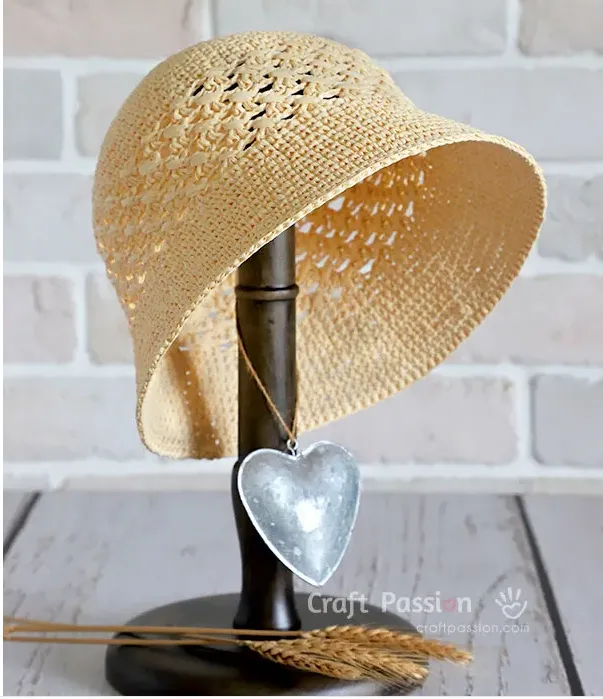 A classic wide ribbed unisex crochet hat
This hat is warm, soft and suited for men and women. The tapered stitches at the top help avoid the overly bunchy and bulky look at the crown.
A chunky yarn is used to give extra warmth and make the ribbing really stand out as the style element. Simple is all you need when you have a great stitch like this.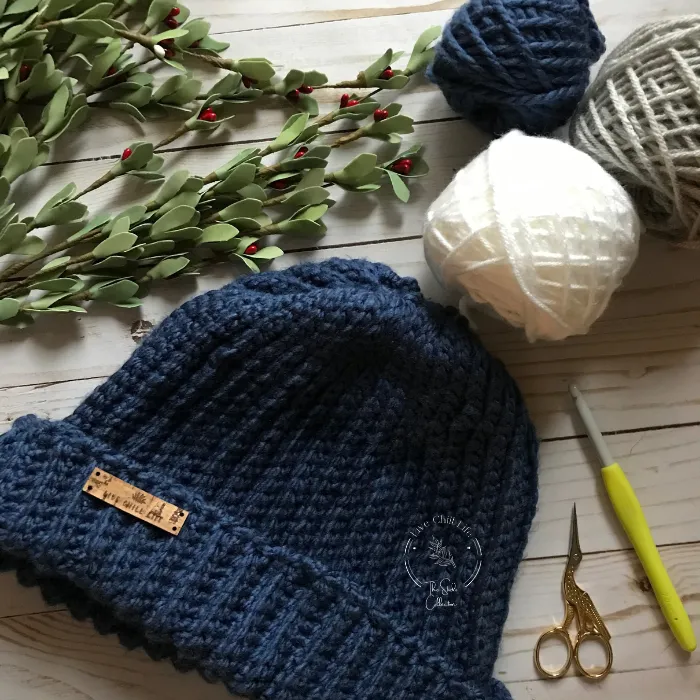 See the free pattern for this chunky ribbed unisex hat
Wide brim crochet summer hat free pattern
Using raffia you can crochet this sun hat (and it has a matching tote bag!) with a wide brim to keep the sun off your face and out of your eyes..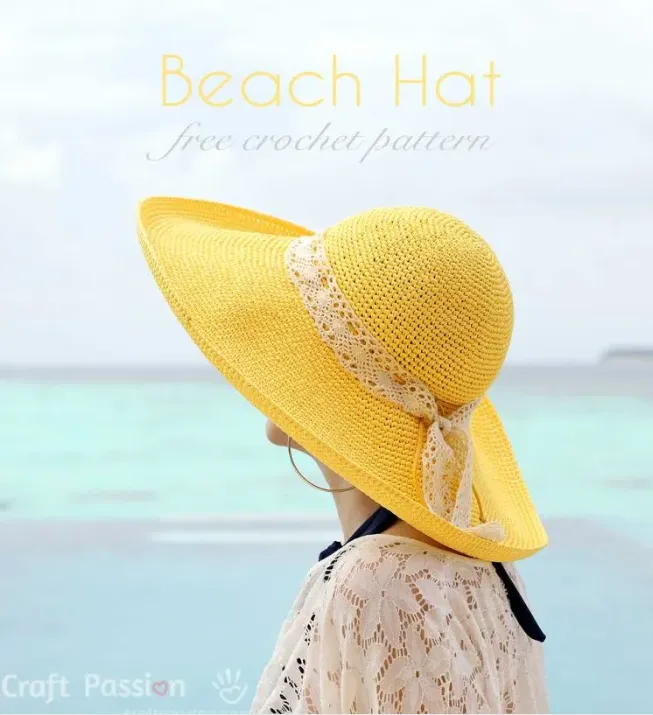 Simple yet classic you can't go wrong with this style of hat. If you haven't used raffia before this is a perfect project to get you comfortable with it.
Find the crochet sunhat pattern and matching tote bag here.
Crochet a newsboy hat
For a sassy chic look this crochet newsboy style hat makes a statement.
Full of personality this hat is made with a super chunky yarn and 10 mm crochet hook. That means it works up in a day!
Check out the crochet newsboy hat pattern.
Crochet colorful winter hat
It may look like the alpine stitch but it's not quite. This hat is worked in the round using two accent colors that created a twisted double crochet cluster.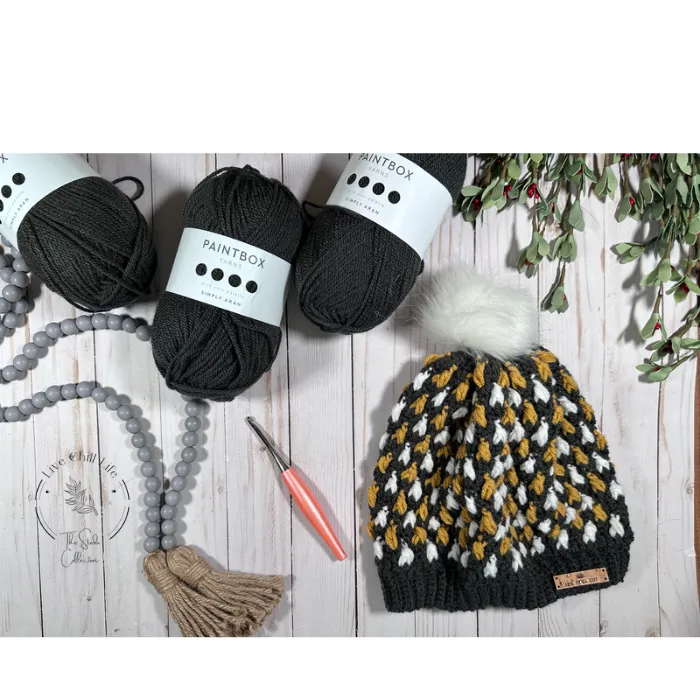 The ribbed brim is added after and the gild the lily step which is to a faux fur pom pom.
Bonus, there is also a matching scarf so you are perfectly styled for cold days. Video tutorial to help you get the stitch just right.
Check out the pattern for this colorful crochet beanie.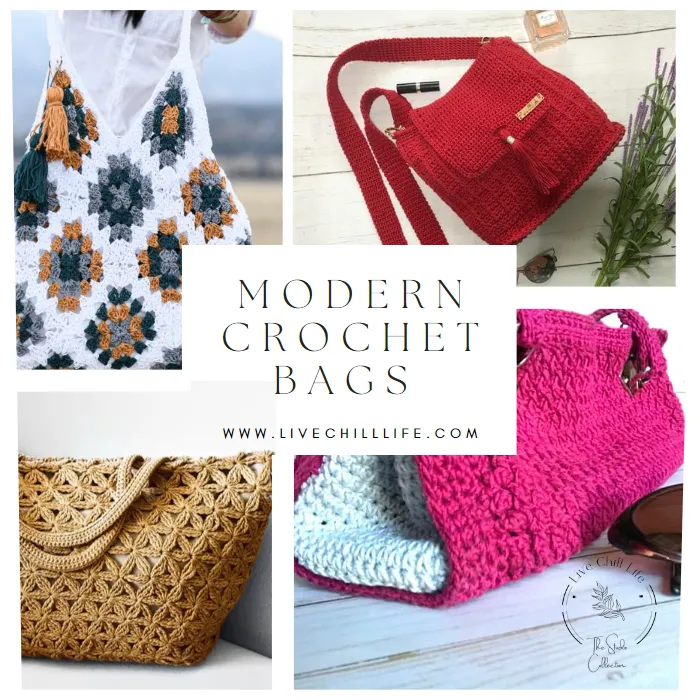 Crochet turban pattern
Turbans have a distinct style and can work as a spa hat to keep hair off your face while doing beauty treatments or applying makeup.
They are even nice as part of a self care gift combining a cotton turban along with some skin care items and luxe shower soap.
See the free spring breeze turban pattern from Croby Patterns