We may earn money or products from the companies mentioned in this post. See the Affiliates and Disclosures page for more information.
I love the idea of crochet flowers because my cats like to chew any living plant or cut flowers that come into my home. Many are poisonous to cats so to avoid that situation crochet flowers are a great solution! Crochet flowers can also be great stash busters!
So many designers have made life like floral designs with crochet that you can even put them in a vase like you would do with the real thing. No water needed. No bugs wreaking havoc in the soil. Sounds like a winning combo to me!
For other types of everlasting flowers you can DIY like these check out this how to make everlasting flowers tips from an expert.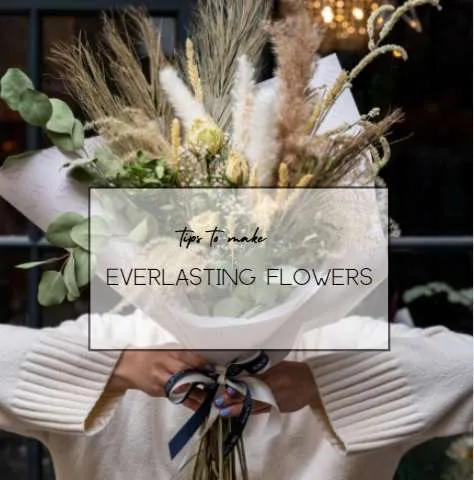 Let's look at some beautiful crochet flower and plant ideas you can make for your home as crochet flowers that last a lifetime.
This sunny daffodil cushion is perfect for a sunroom, a spring living room refresh, a guest room pillow or a window seat cushion. I can't help but smile when I look at it!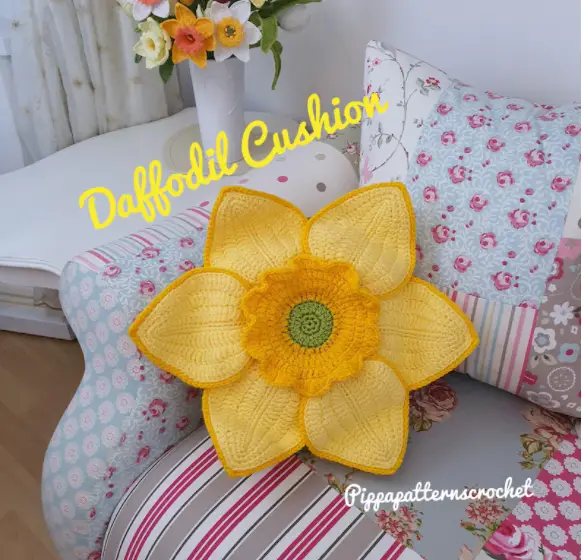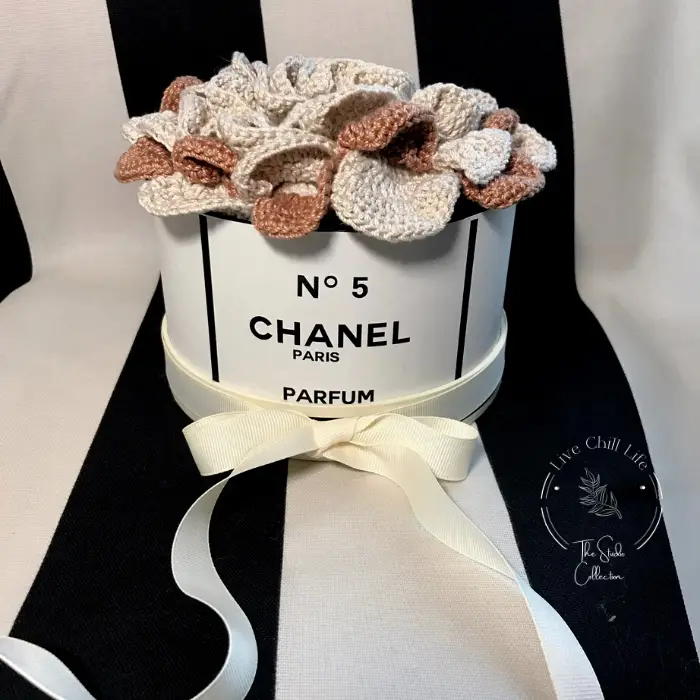 No more waiting for spring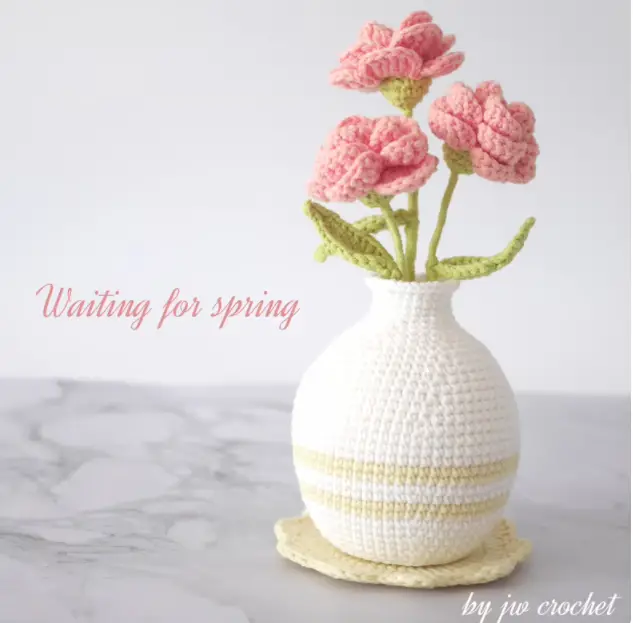 Waiting for spring is a flower and vase all in one pattern. Each component is separate. Vase, vase protector and flowers are all included in this very sweet flower pattern.
Lavender fields forever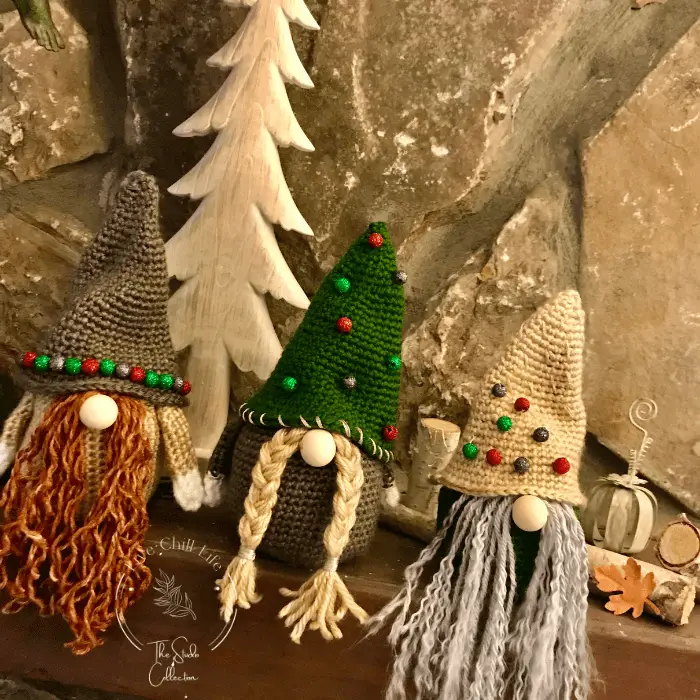 I can smell the lavender from here! This fun lavender flower crochet pattern has me looking twice to see if it's real or crochet.
The designer has styled this so realistically including vibrant green grass just like lavender fields in the wild.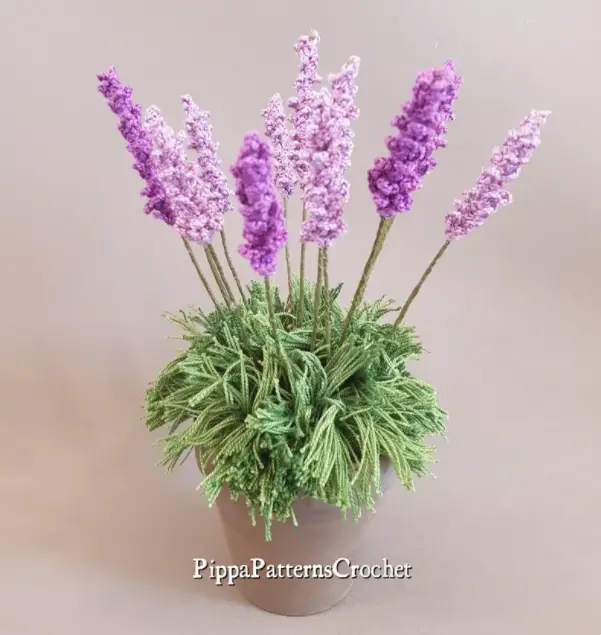 T-shirts for crocheters available in my Etsy shop!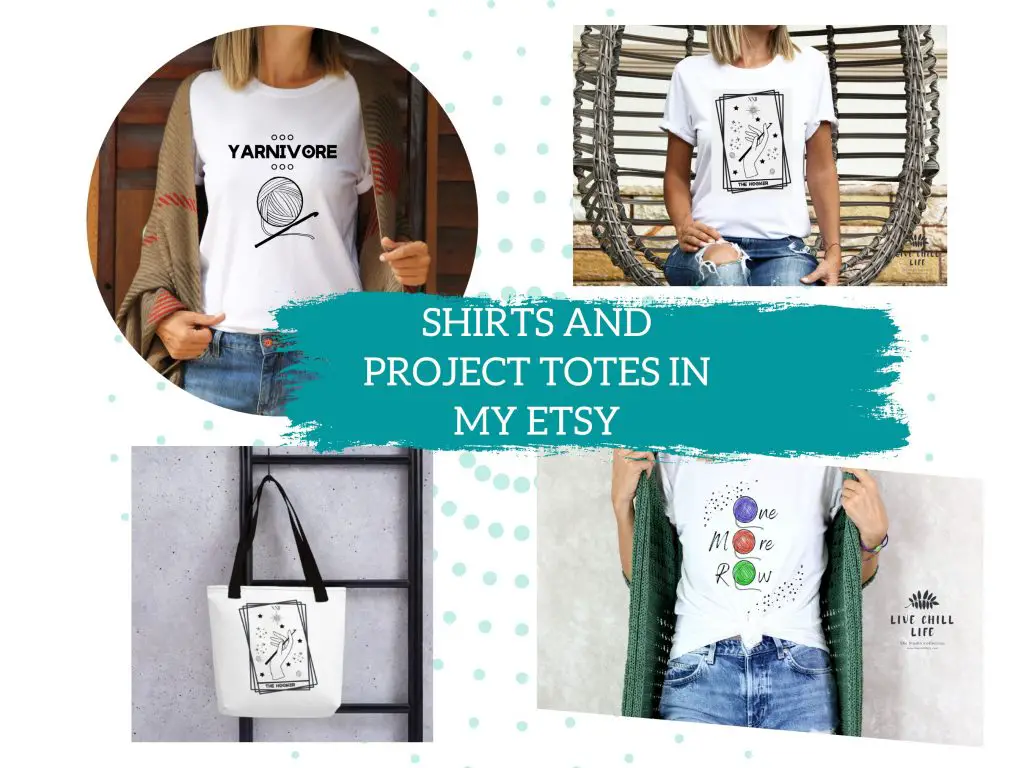 Tulips from Holland?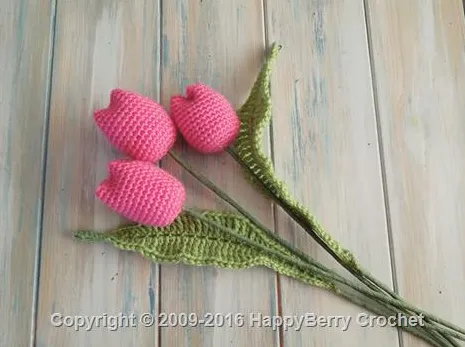 Happy Berry Crochet has the iconic flower of spring – the tulip. The free pattern also includes a video tutorial for a good result.
A succulent by any other name would still be a succulent
Crochet succulents are charming and with so many shades of green available you can have a sea of them covering a shelf and not repeat a single one.
Get the pattern here from Cloud9knots.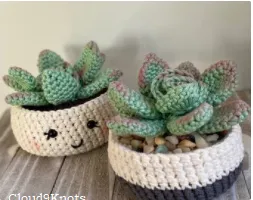 Not a slow growing orchid
An orchid that is so lifelike you have to look two or three times to see if it's real or if it is a craft version!
Lots of color combinations that will have you struggling to settle on which one you will crochet first.
Get the pattern to make crochet orchids.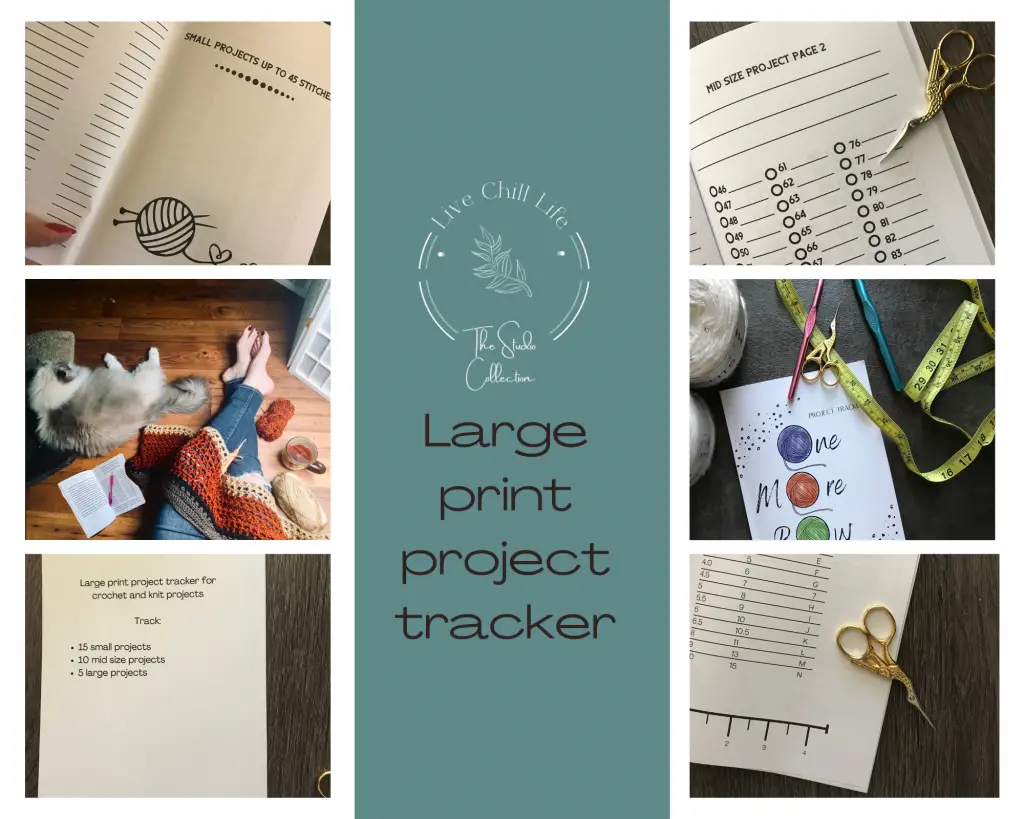 I designed knit and crochet project trackers! Keep track of your cardigan pattern with this tracker.
This is the large print version for tired eyes. So much easier than using apps, scraps of paper or a plain notebook.
Three project sizes, a handy ruler and hook guide inside the cover and plenty of room for notes in each pattern.
Buy the  Large print project tracker.
Buy the regular size print project tracker.
I have had bad eyesight since age 18 so large print is a godsend when you can't see apps and dark yarn, let alone going from one to the other on a crochet-a-thon during a Netflix binge.
You shine like that thing in the sky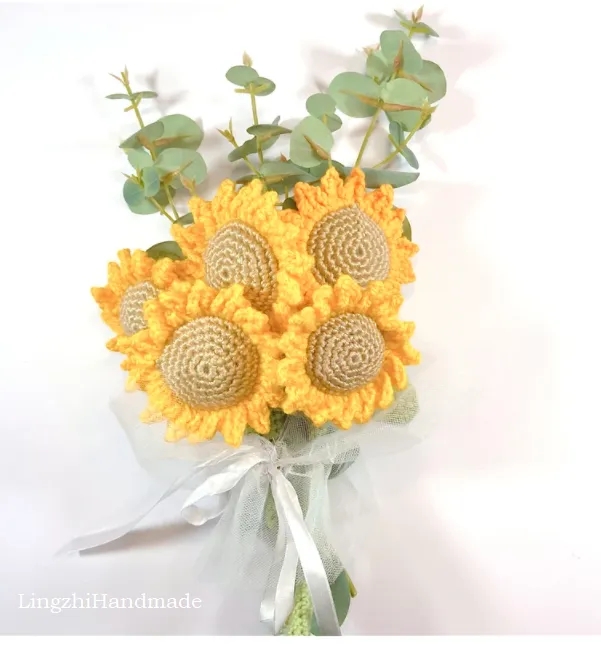 How about a cheering bouquet of sunny sunflowers to brighten up your home?
Get the happy pattern crochet sunflowers .
A dish garden of succulents
This full garden is a real show stopper. Colorful, plenty of texture and visual interest will deserve a special place to showcase it in your home.
Artefacts crochet design can be found The free pattern.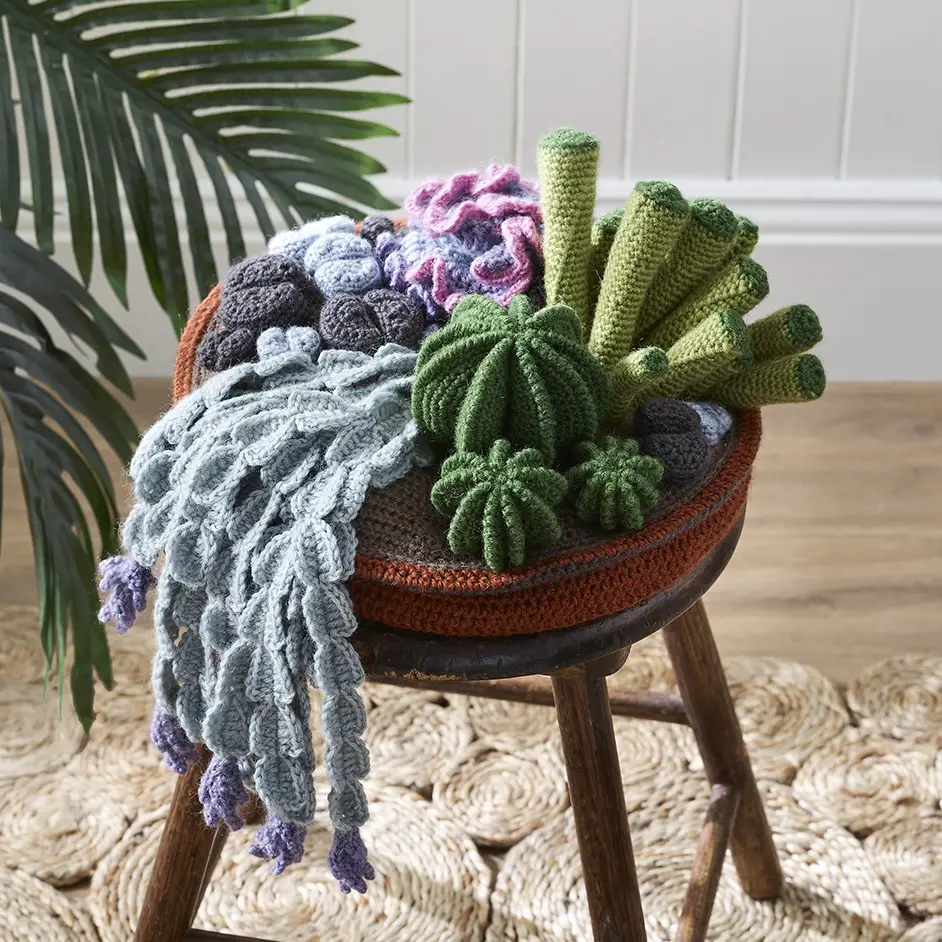 Roses are red , and yellow, and pink and white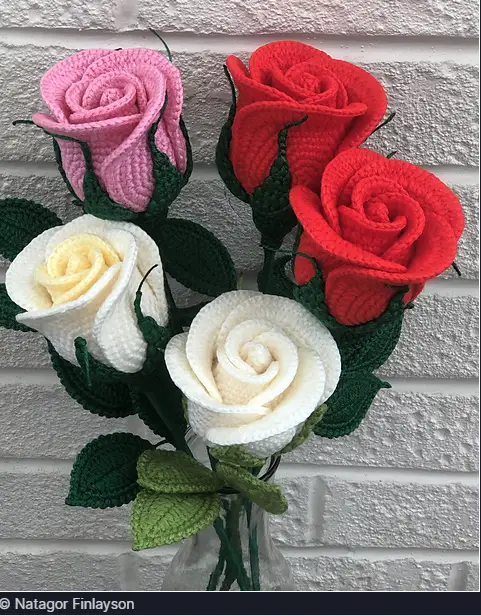 No flower post would be complete with the most recognized flower, the rose. This designer has the most realistic looking crochet version of a rose in my eyes.
A stunning bouquet of long stem roses that can last a lifetime. Are you charmed? I am.
Get the pattern crochet rose pattern.
He loves me, he loves me not…
Zinnia's have lots of long slender petals captured perfectly in this design by Happy Patty Crochet.
I wouldn't play the "he loves me, he loves me not" with this crochet version.
Get the pattern crochet zinnias.