Ads allow content creators to provide free useful and compelling content to the public. We may earn money or products from the companies mentioned in this post. See the Affiliates and Disclosures page for more information.
As the weather gets warmer, your wardrobe will need lightening up and crochet items for spring are just the answer!
Crochet is light, airy, and perfect for Spring. It's not just for warm cold weather items.
Here are 5 crochet items you need this season.
Crochet Spring/ Summer hat
The blooming flowers and beds of soft green grass beg to be walked in. A crochet hat will protect your eyes and face from the sun in style. Crochet hats that are made of cotton, raffia and other breathable yarns are best to keep your cool.
Think bucket hats, sun hats and even crochet ball caps all in vibrant colors to brighten your day.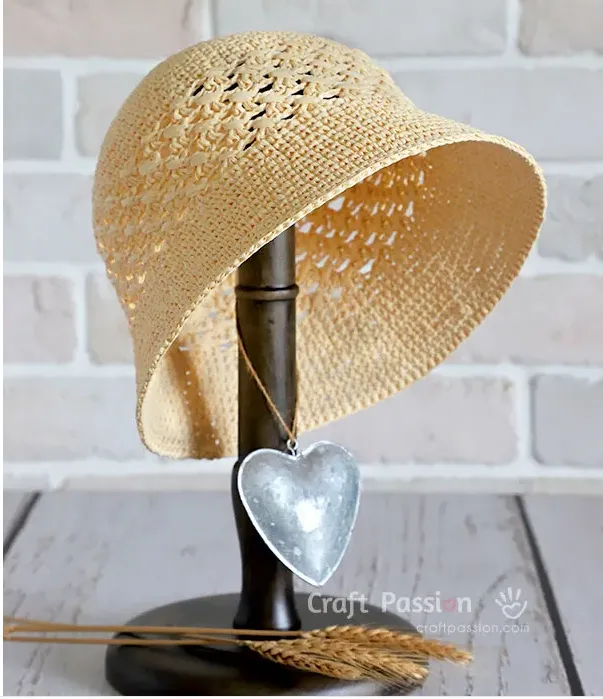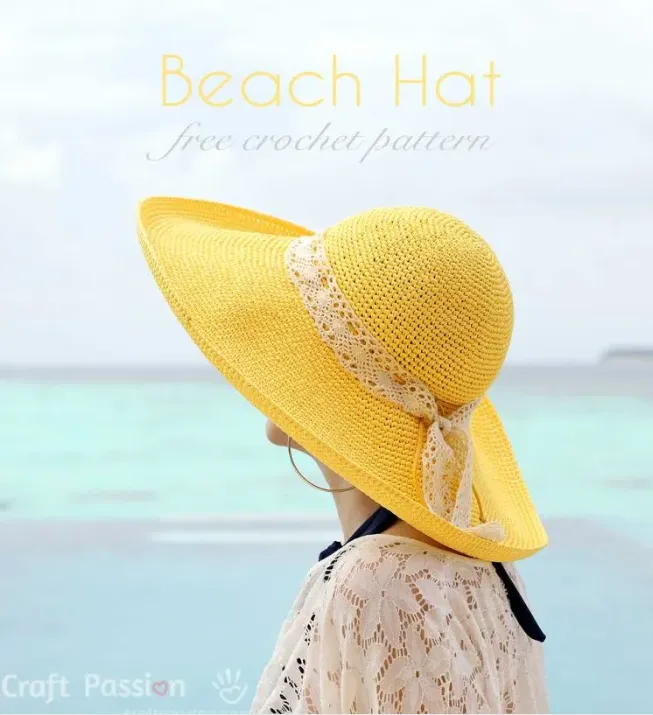 Yellow wide brim hat crochet pattern
A lacy crochet top for spring
Lacy crochet top patterns will give you comfort and style made with yarns like tencel, cotton and bamboo all warm weather yarns so you can keep your cool.
Lacy crochet stitches are open and airy. They can be feminine and romantic or more boxy and modern.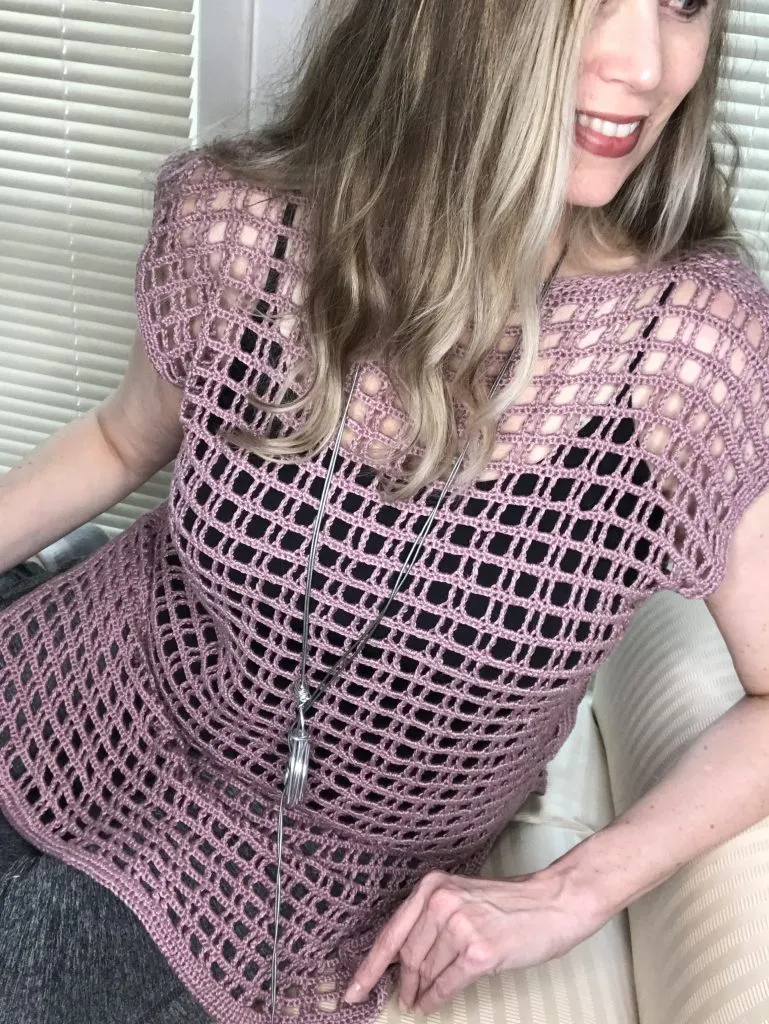 Windowpane crochet tunic pattern
Crochet aqua blue lace top from Mj's Off the Hook Designs Is stylish and feminine.
Both options are great over your spring essentials like tank tops, linen shorts and pants and white jeans.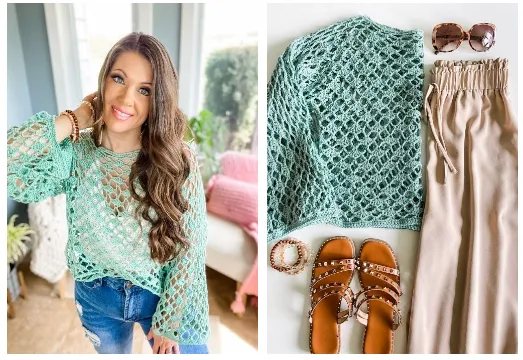 T-shirts and project totes for crocheters available in my Etsy shop!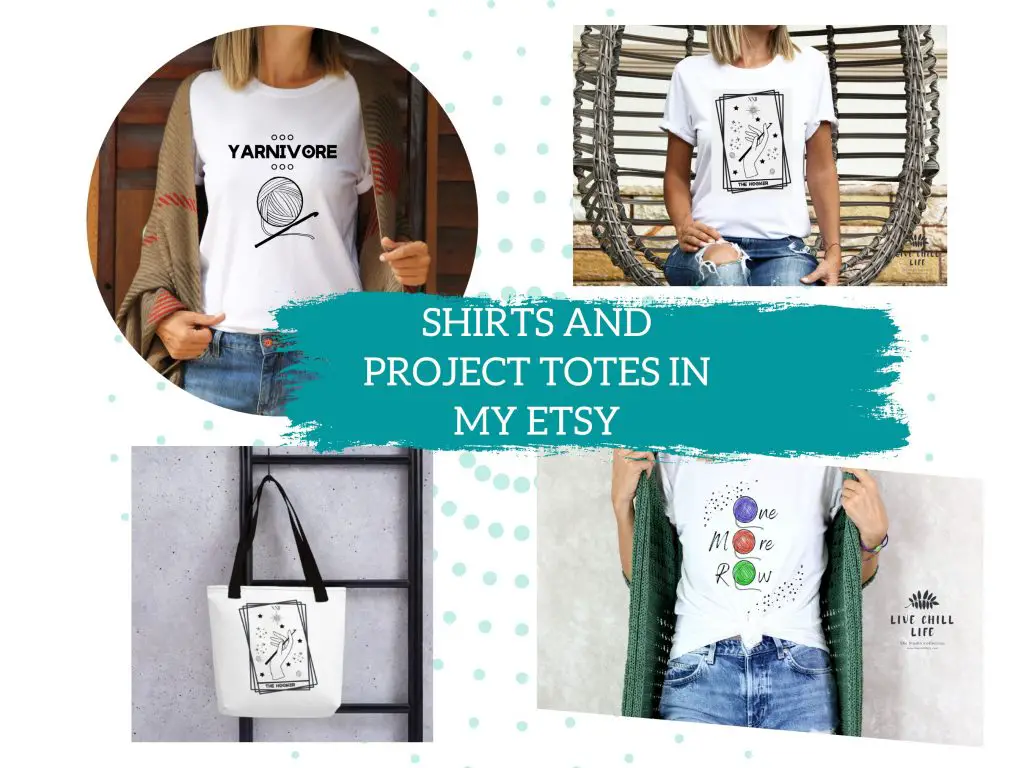 Crochet a cotton blanket for spring
A cotton blanket is a must for warmer weather months. The AC can feel a bit cool and night air can bring a bit of a chill. Cotton has a comfortable weight, divine softness and just enough coverage to keep the chill away without overheating.
This colorblock crochet blanket uses the dreamy squishy mako style cotton to make a cozy comfy but not too hot blanket for spring and sumer. Lion brand mako cotton and Loops n' Threads Cotton Creme are great options but regular cotton yarn will work too.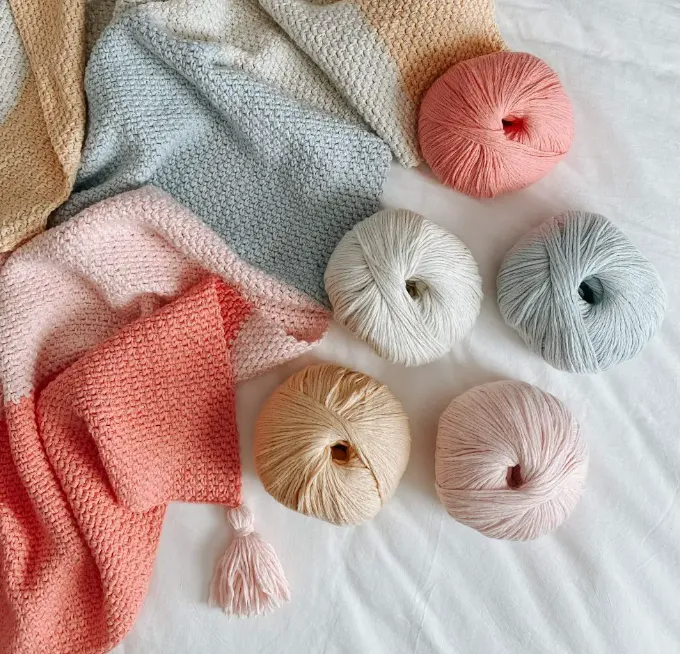 If you like rainbows this Sweet Dreams Rainbow crochet blanket may be more to your taste. Easy stitches work up quickly and it uses smaller amounts of colored yarn so it could be a stashbuster for you.
In this post I talk about how to use this stitch to create a weighted blanket with cotton yarn that doesn't get hot.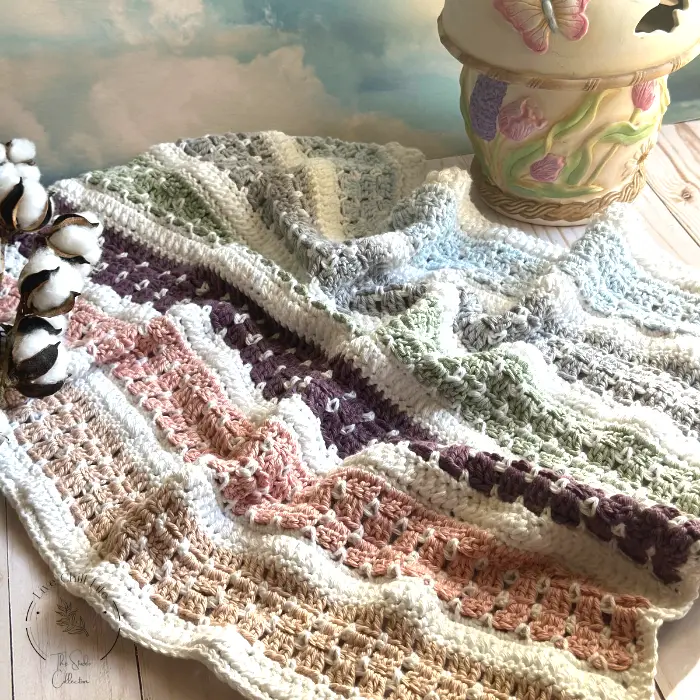 Crochet market bag for Farmer's Market trips
Spring signals the return of seasonal farmers markets and you will need a mesh or open-ish stitch bag to tote all the produce and goodies you find from your favorite farmers and makers.
Look for bags with sturdy handles or use one of my crochet techniques to create no stretch and low stretch crochet bag straps.
The ultra airy true mesh bags are best for lighter loads as they stretch out considerably when full of things like potatoes, beets, drinks, honey jars, etc. If you like to grab baked goods and flowers from the market they are better suited to that.
Sturdier straps will help it not sag overly so but manage your expectations out of these totes and make the style that will suit your needs best.
Maui Market bag crochet tote pattern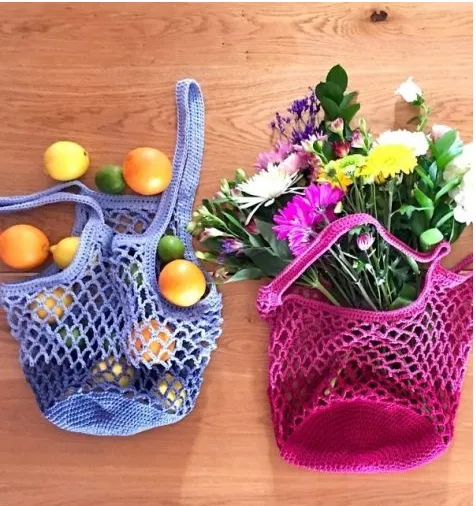 Coffee and cream crochet tote is a better option if you regularly pickup heavier items in your farmer's market runs.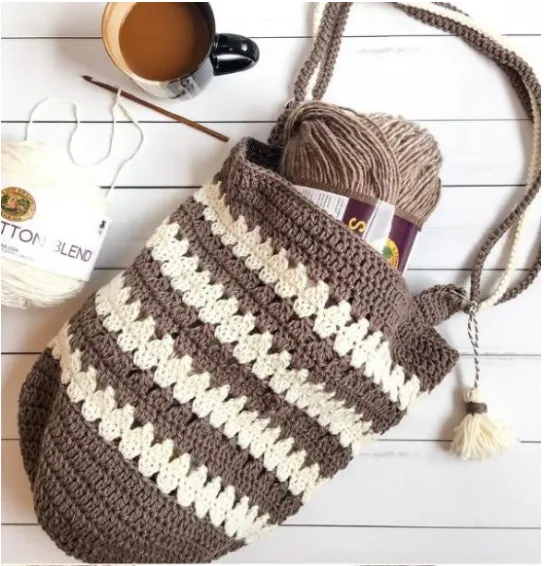 Crochet lace scarf
Great for keeping hair out of your face or accenting a simple sundress, tank top or tee, a lacy crochet scarf is a great touch of handmade style. Use breathable yarns in lightweights like category 2 or 3 to make a soft and cool spring scarf.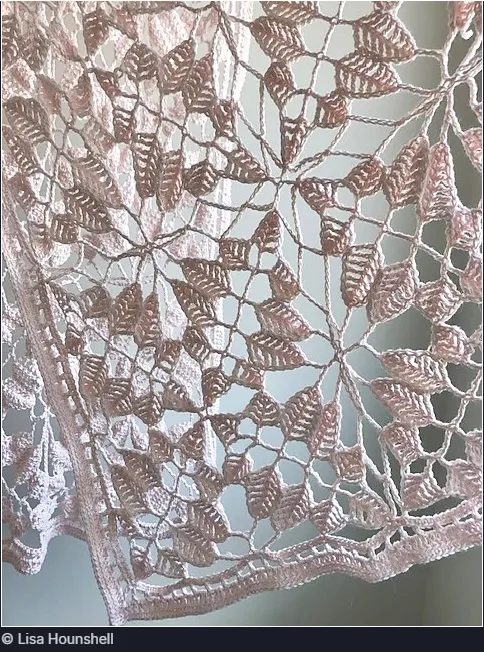 The lacy leaves scarf uses a category 2 yarn to create a very open delicate look the is perfect for warmer weather. See the lacy crochet scarf pattern details.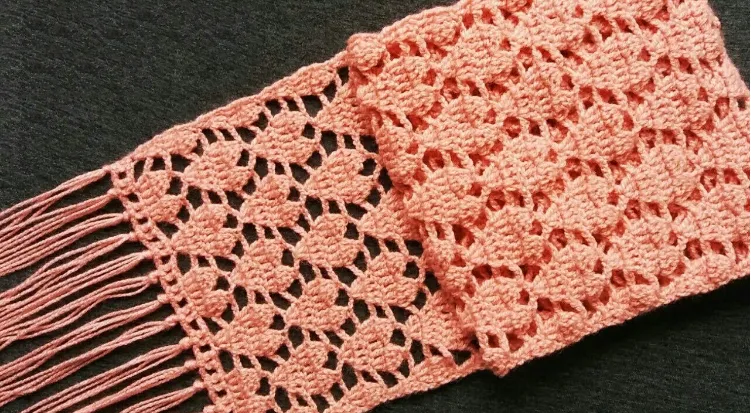 This heart shawl with delicate fringe screams spring to me especially in this pretty soft sherbet color.
For more coverage, a cotton crochet pocket shawl may be more your style.