We may earn money or products from the companies mentioned in this post. See the Affiliates and Disclosures page for more information.
Crochet Easter Patterns
Crochet up some beautiful Easter patterns that aren't the typical expected Easter things.
Easter is my favorite holiday! It is all things precious like bunnies, tulips, chocolate, ducklings and those gorgeous decorated eggs. Easter crochet goes beyond crochet bunnies. I have rounded up my favorite Easter crochet ideas to inspire you to craft up something adorable this spring.
Crochet Easter bunny pillow with tail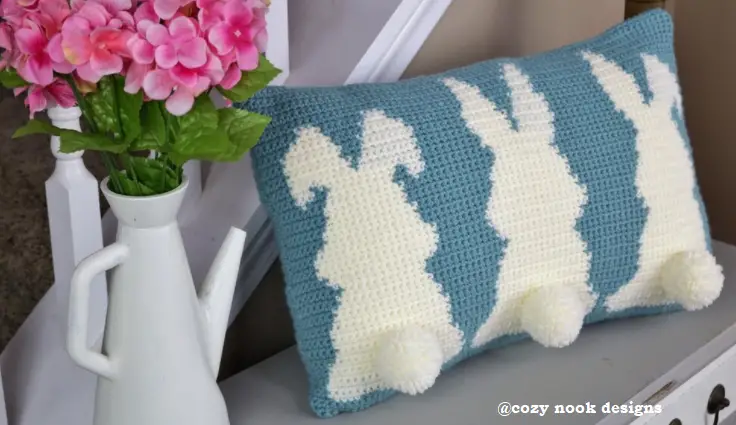 This crochet Easter pillow from cozy nook designs is a festive fun Easter accent to add to your living space that you can bring out year after year.
The free pattern features a 5 mm crochet hook, worsted yarn, a pillow insert and a pom pom bunny tail.
It would be super cute in a nursery as well – or a baby shower gift.
Cute crochet chicken pattern
Adorable crochet chickens are terrific for Easter and a cute gift for the ever growing population that keep chickens in their back yard!
Get the free pattern to make your own cute crochet chickens .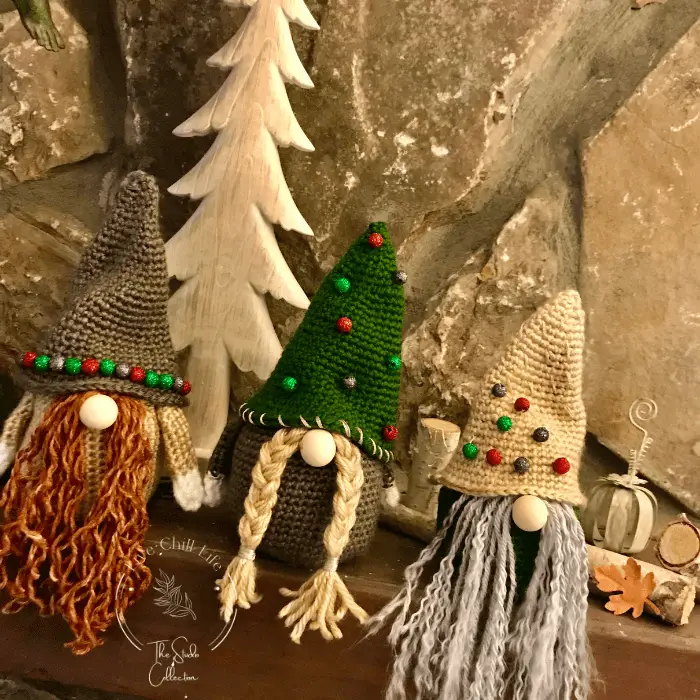 Easter basket alternative – crochet easter bunny bag
Think how cute this would be filled with Easter delights as a gift for a child or tween. It also could be used as an egg basket for an Easter hunt!
Get the free pattern crochet bunny bags of your own.
T-shirts for crocheters available in my Etsy shop!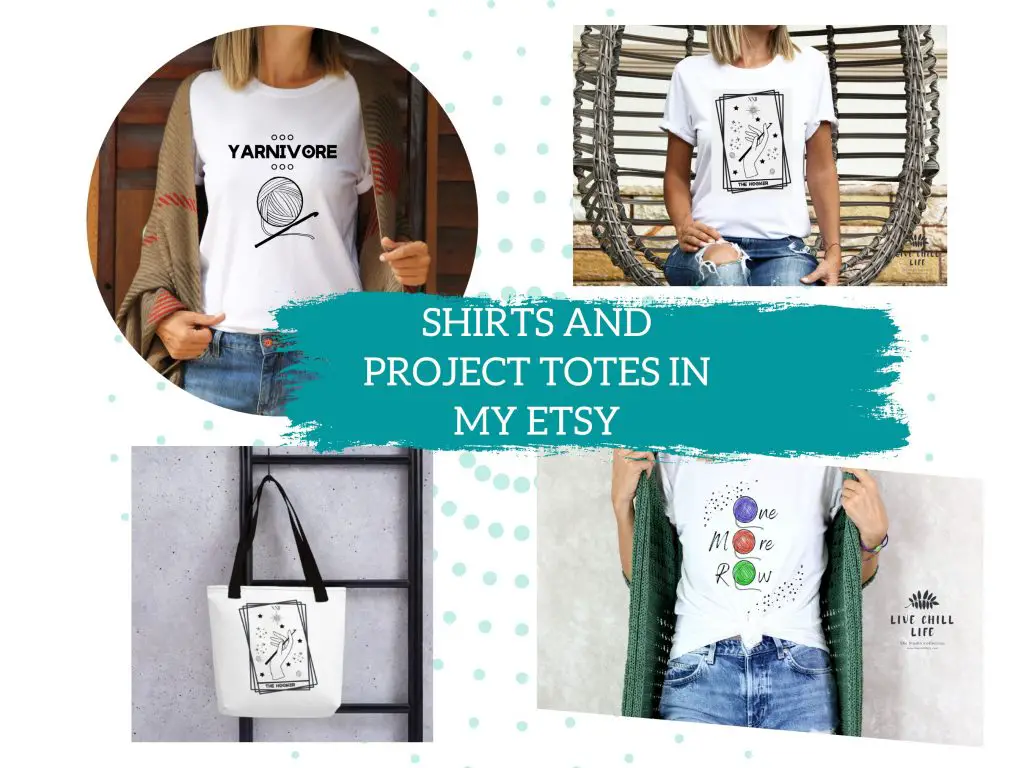 Crochet vegetables for Easter decor
Spring means the return of so many favorite vegetables so why not add them to your crochet decor? Bunnies love carrots too and we want the Easter bunny to have a snack when he visits!
Get the free pattern by winding road crochet. crochet carrots will come together quickly.
If you're looking to make a stylish spring and summer mesh top check out my pattern here.
Crochet Easter basket pattern
Pastels make this traditional Easter basket crochet pattern perfect for any Easter celebration. Use it as an egg vessel or fill it for your Easter dinner table centerpiece.
Designer Yarn and Chai uses Bernat softee baby yarn for this design. It has additional support from inexpensive plastic mesh to add structure.
Get the free pattern so you can crochet easter basket for yourself or a loved one.
You may like this crochet farmhouse dishtowel
Crochet chocolate Easter bunny
Sewrella has created a beautiful lifelike chocolate easter bunny. The iconic star of many Easter baskets but this one won't melt!
Ge the pattern to crochet bunny that looks good enough to eat!
Crochet Easter hat pattern
Instead of putting on bunny ears try an adorable lamb hat! If you live in a warm climate and Easter isn't cold, make this in cotton so your (or your child's) head doesn't get too hot.
Free pattern from yarnspirations crochet lamb hat.
Crochet bunny wreath
Zhaya designs has a pattern for animal wreaths and the bunny wreath is perfect for your Easter door or over the hearth.
Get the pattern pdf for free bunny easter wreath.
Crochet Easter eggs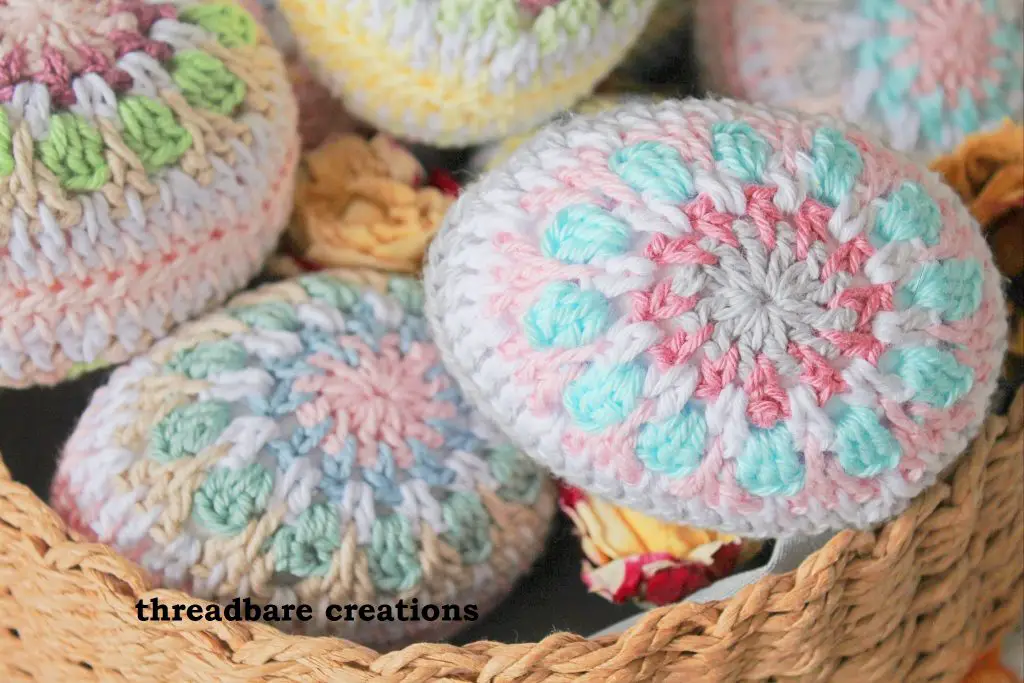 This granny square style Easter egg design reminds me of the elegant Faberge eggs. Intricate and elegant.
Think of the color combinations you can come up with!
Get the pattern crochet easter eggs.
Crochet gnomes for Easter
Gnomes continue to be popular and this color scheme takes them out of the cool months into spring.
Get the free pattern here.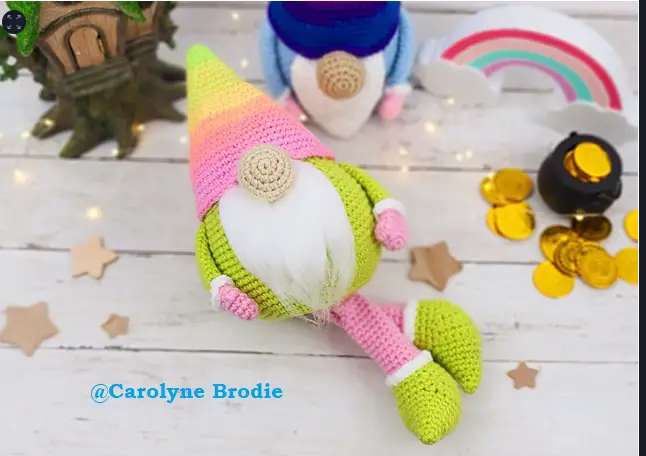 You may like this fresh bright crochet bag with no stretch handles for spring