Ads allow content creators to provide free useful and compelling content to the public. We may earn money or products from the companies mentioned in this post. See the Affiliates and Disclosures page for more information.
Modern crochet table runner pattern free
In this post I show you how to use the free crochet table runner pattern to create this beautiful elegant home accessory.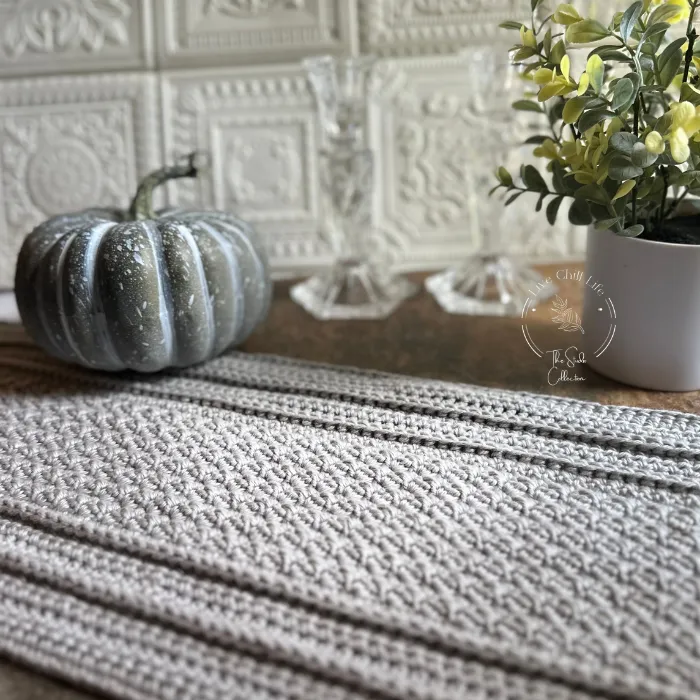 Table of Contents
Dress your table with style by making this free crochet table runner pattern.
Are you looking to add a touch of elegance to your dining space? Look no further than this crochet table runner pattern! With just a few skeins of yarn and a crochet hook, you can create a stunning table runner that will completely transform your dining area. The first step in creating this elegant table runner is choosing the perfect yarn.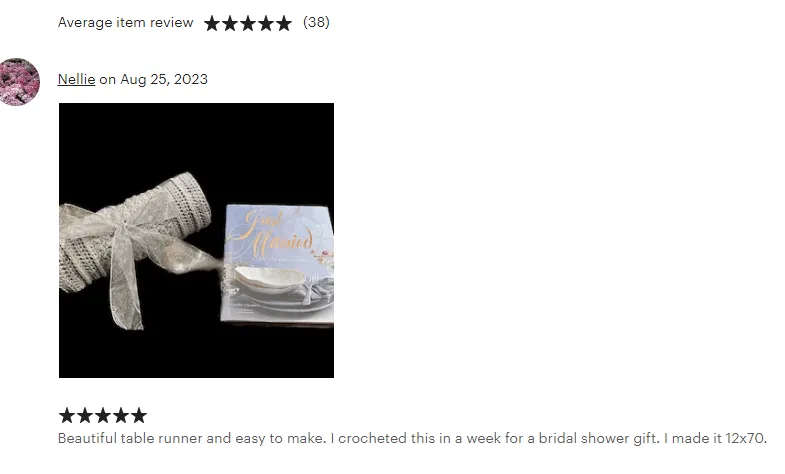 How much yarn do I need to crochet a table runner?
This depends on how long and wide your table runner needs to be. The stitch(es) used also will impact the yardage. Some stitches are yarn eaters!
The Addison crochet table runner pattern will require approximately 3-4 standard skeins of category 4 cotton yarn.
You can use value cotton yarn for this project but I opted for a mid level cotton that has a bit more softness and flexibility. Because it isn't something that is worn against the body, a value yarn will work just fine.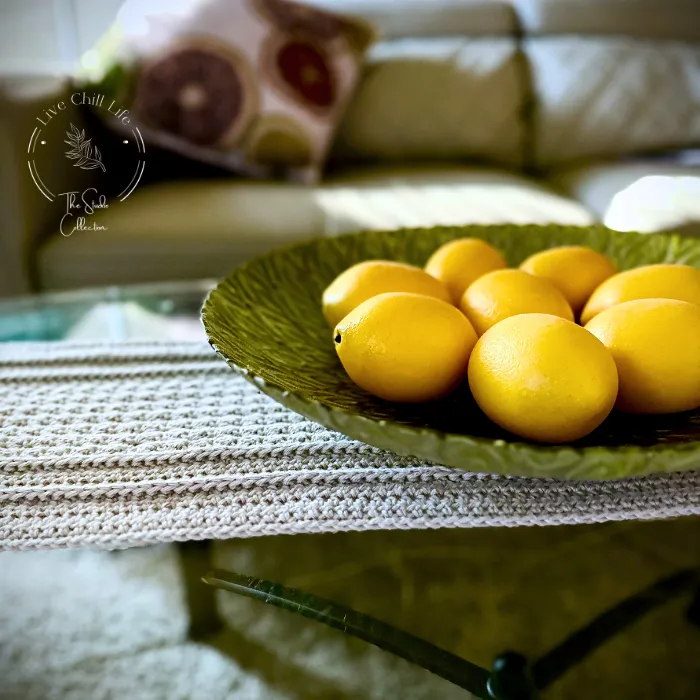 You may like this collection of crochet gift ideas for a bridal shower.
Customize the size to match your table. Be it a dining table, entry table, coffee table or tv stand.
The addison crochet table runner has lots of texture for visual interest. This is achieved by using simple beginner friendly stitches including the lemon peel stitch.
See other beginner friendly textured stitches.
This pattern is suitable for a beginner but not as a first project. What crochet skill level are you?
Crochet skill level to make a table runner
Skills needed for this project (or what you will learn when making it with video tutorial):
stitches: single crochet, half double crochet, double crochet, front post half double crochet
skipping stitches
Slip stitches
Measuring with a tape measure
See my tutorial on how to do front post crochet and back post crochet stitches.
Measurement as shown is 10″ across. Table runner starting chain is the length you'd like your runner to be. The PDF pattern has adjustments for 11″, 12″ and 16″widths.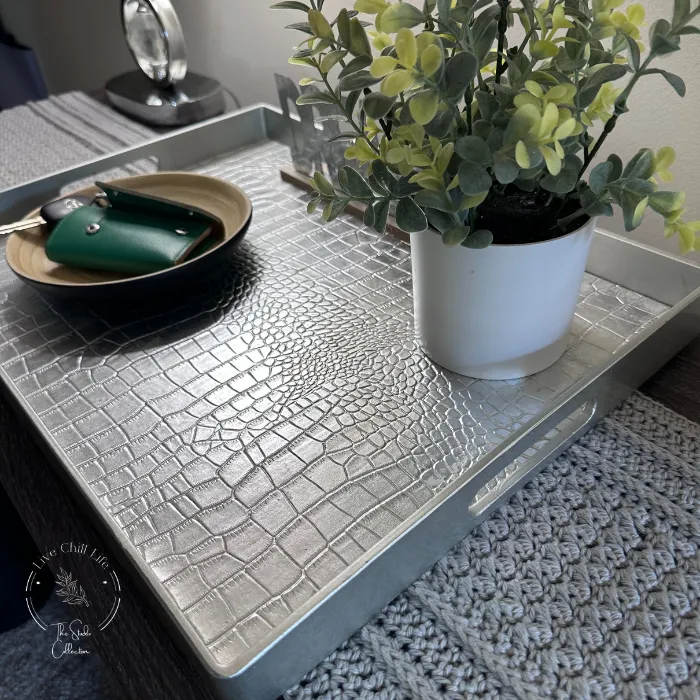 The lemon peel stitch works up quickly so you could get this project done in a weekend depending on how long your table runner is.
VIDEO TUTORIAL AT BOTTOM OF THIS POST
Buy ad free PDF version with width adjustment options
Materials:
5.5 mm crochet hook ( used these for this project)
category 4 cotton yarn (shown is Hobby Lobby I love this Cotton in Dove)
Tape measure
Optional for finishing: fringe or corner tassels (see at end of pattern)
Yarn amount will vary based on length and width of your table runner
Shown is 10″ x 54″ -565 yards of cotton yarn.
This pattern uses US crochet terms.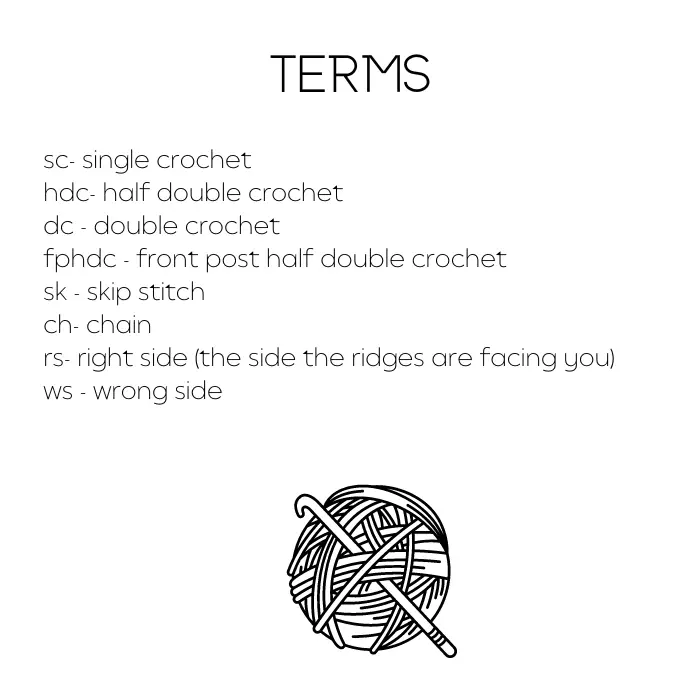 Make it:
Ch an odd number in the length you'd like. Table runner shown in images is 54" . I started with 187 chains.
Row 1: in second ch from hook work sc in back bump across row
Row 2-5: ch 1. Hdc across
Row 6: (ws) ch 1, fphdc across. Keep count of stitches to maintain and even number.
Row 7-9: Ch 1, hdc across.
Row10: (ws) repeat row 6.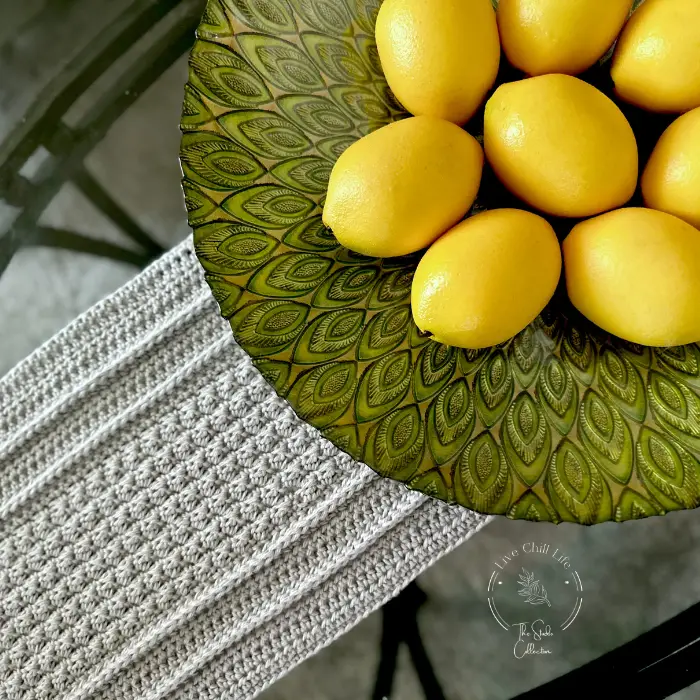 This is the (rs) or right side referred to in the pattern instructions. Right side is always the "pretty" side of a crochet project.
Row 11: sc
Row 12: HDC in first stitch. *Skip next stitch and work (1 sc, 1 dc) in next st.*  Repeat from * finishing with HDC in last st. Ch 1, turn. 
Row 13-25: repeat row 12. You should be on the right side (rs) when you finish row 25.
Row 26: Ch 1, sc across.
Row 27: Ch 1, hdc across.
Row 28: Ch 1, ( ws) fphdc across row.
Row 29-31: Ch 1, hdc
Row 32: Ch 1, (ws) fphdc
Row 33-36 hdc
Row 37: ch 1 , slip stitch across.
To finish:
If you'd like to add fringe or side tassels, work 1-2 rows of single crochet across the short sides first.
Blocking the short sides to make it crisp and tidy is recommended.
You may also like this free farmhouse crochet dishtowel pattern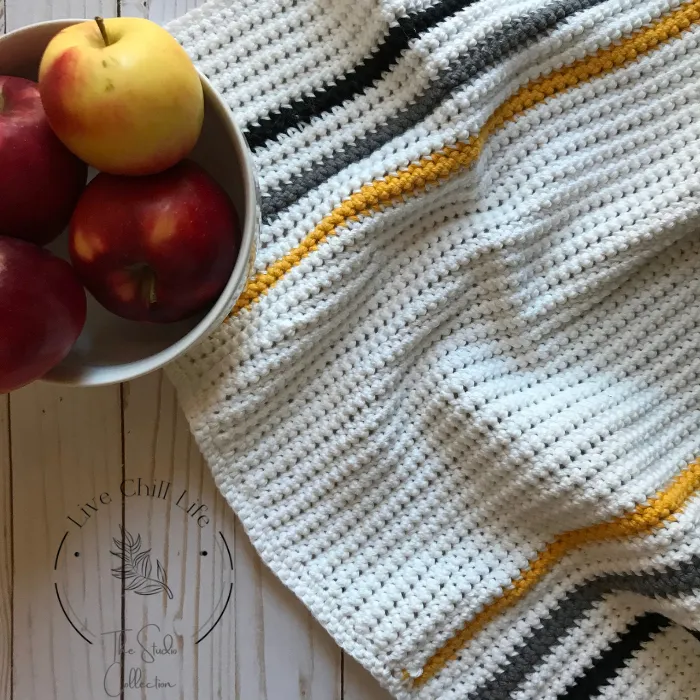 Crochet table runner video tutorial