We may earn money or products from the companies mentioned in this post. See the Affiliates and Disclosures page for more information.
If stiff crochet hand towels leave you a bit uninspired this may be the towel for you! For this pattern I used soft bouncy creme cotton from Loops & threads (lion brand mako cotton is similar or do a search for other comparable cotton yarns). You can splurge a bit more on towels because they don't get the wear and tear of kitchen dishwashing cloths.
With a large hook and this style of thick cotton you can work up your towel in a single day!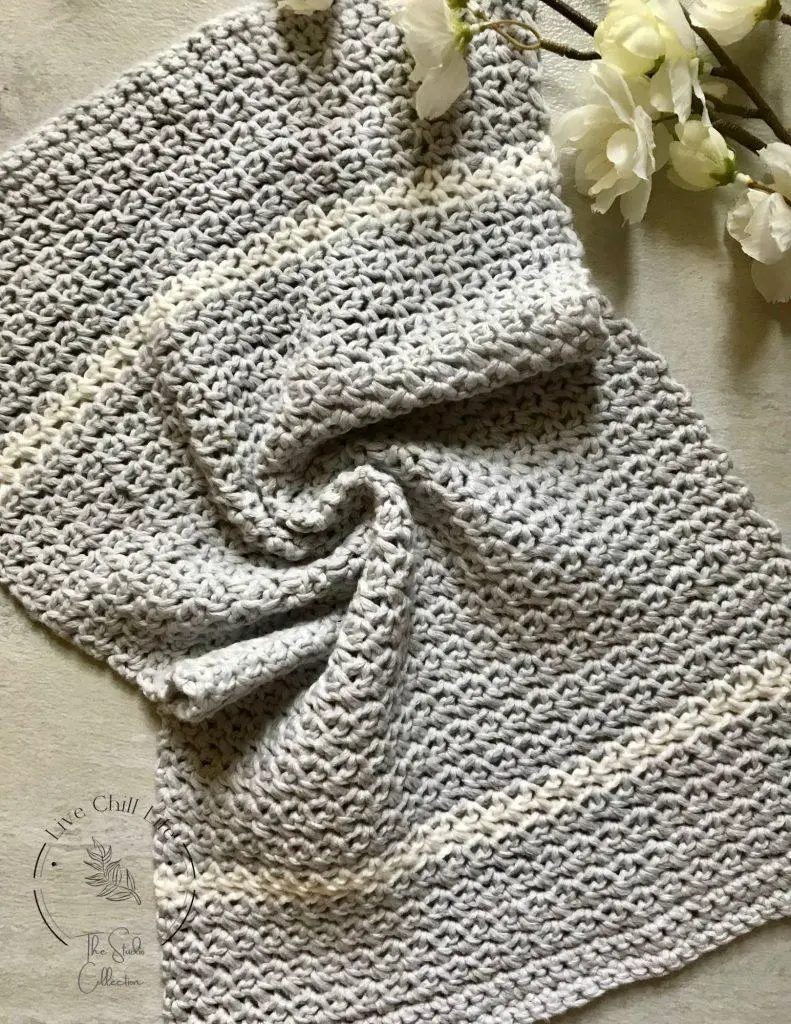 As shown towel measures 13.5" x 19"
You may also like the Canterbury crochet dishtowel free pattern.
Or the Farmhouse striped dishtowel free pattern.
Free crochet hand towel pattern
Supplies:
100 yards of cotton yarn: Color A main color, Color B a contrasting color
6.0 mm & 7.0 mm crochet hook
scissors
tapestry needle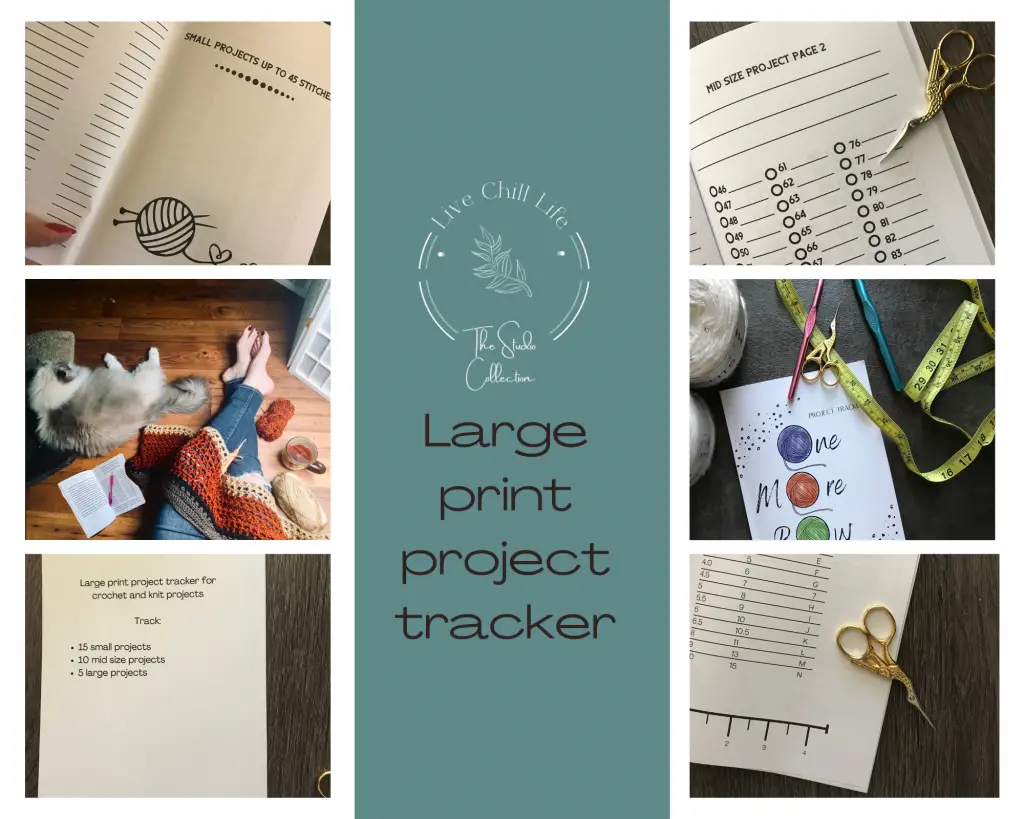 I designed project trackers! This is the large print version for tired eyes. So much easier than using apps, scraps of paper or a plain notebook.
Three project sizes, a handy ruler and hook guide inside the cover and plenty of room for notes in each pattern.
Buy it here.
Regular size print here.
I have had bad eyesight since age 18 so large print is a godsend when you can't see apps and dark yarn, let alone going from one to the other on a crochet-a-thon during a netflix binge.
Make it:
Using 6 mm hook chain 50 (or to desired width chain an even number of stitches).
Border rows:
Row 1: In second ch from hook work a sc across. Turn. 49 sts. Maintain stitch count throughout.
Row 2 & 3 : Ch 1 turn. work sc across row. turn.
Body rows:
Row 4. Using 7.0 mm hook, Ch 1. sc in first st. Ch 1, skip 1 , sc. Repeat bold sequence to end of row. turn.
Row 5-8. repeat row 4 five times then change to color B (if desired).
Row 9 & 10. Repeat row 4 in color B.
Row 11 – 31. Change back to color A. Repeat row 4.
Row 32-33: Change to color B. Repeat for 4.
Row 34-37 Change to color A. Repeat row 4.
Row 38-40. Using 6.0 mm hook. Ch 1 sc across row. Turn.
Secure ends and weave in all loose ends.