Ads allow content creators to provide free useful and compelling content to the public. We may earn money or products from the companies mentioned in this post. See the Affiliates and Disclosures page in the top menu of this website for detailed information.
Don't let Thanksgiving overwhelm you with these tips (from a chef)
Making a big holiday dinner can be stressful for people. I assure you there are ways to make Thanksgiving easy.
Read through these tips how to get your mind right and your game plan set will allow for a delicious low stress Thanksgiving dinner.
Table of Contents
With the right planning this should be no more difficult than a roast chicken dinner with maybe 2 more sides than usual. Most of which can be done in advance so on Thanksgiving day it's just some simple steps to have everything come together beautifully.
Tips on how to do Thanksgiving on a budget
I worked as a private chef for a decade and planning is key to pull off perfectly timed meals. It's a great skill to have for everyday dinners whether you're cooking for 1 or 25.
Start planning early
2-3 weeks before the meal, write out exactly what dishes you are making (and what if any your guests will bring). Don't forget beverages. Wine, soft drinks, iced tea, punch or whatever else your family likes. Place this on your fridge or somewhere prominent so when it's time to serve the meal none of the dishes are forgotten, especially the cranberries. You can't forget the cranberries!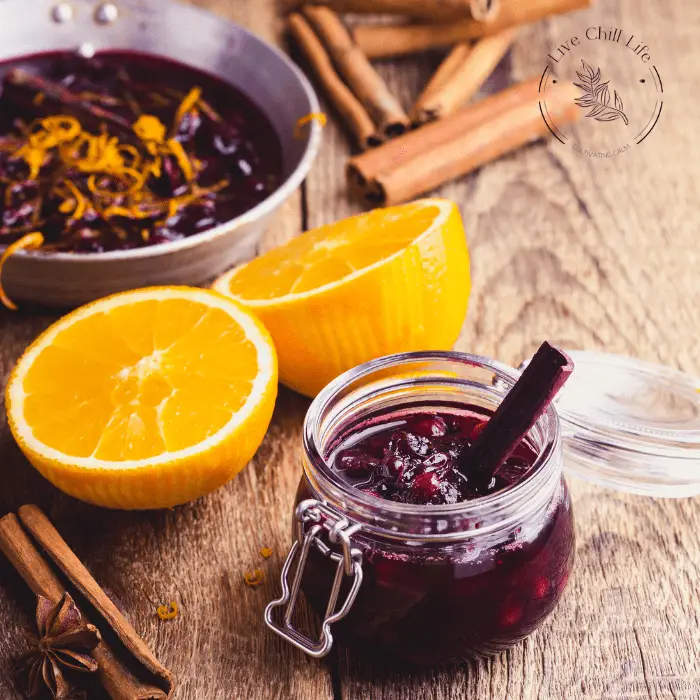 From this make your detailed shopping list of all the ingredients, including spices and herbs. Tip: You probably need more butter than you think. Butter and other common ingredients are usually on sale for the holiday so stock up and freeze what you don't use right away.
If your spice cabinet is chaos (happens to the best of us believe me) try this Dollar Tree spice organizing hack.
Make a Thanksgiving table map
Sketch out your table or the table the food will be served from (if you do buffet style) and use this as a guide to what platters and bowls you will need. Take account trivets, servingware and garnishes. Don't forgetting a butter dish, gravy boat and small dish for cranberry sauce.
Plan the cooking and prep time
I was a private chef to the rich and famous for a decade and I can tell you a major skill in this type of work (cooking for famous people or non famous people) is to understand the timing of food when you are preparing multiple dishes. Even with everyday meal making, it is important to understand timing.
From you list of dishes, think out what can be done in advance. What can be done with other things are baking or boiling. Make sure you have more than one way to set a timer. One or two timers may not be enough. Likely you have a time on your range, a freestanding kitchen/egg timer and one on your phone. You may need one more. Just be aware of what you are using for timing and make a note of which timer is for which dish.
I keep a small whiteboard on my fridge and use color coding for different tasks when big meals are involved. If you need extra room for chilling all the beverages use a cooler to reserve valuable fridge real estate for foodstuffs. If it is cold enough where you live putting them in your garage (or car trunk if you don't have a garage- just be careful of carbonated drinks exploding if it freezes)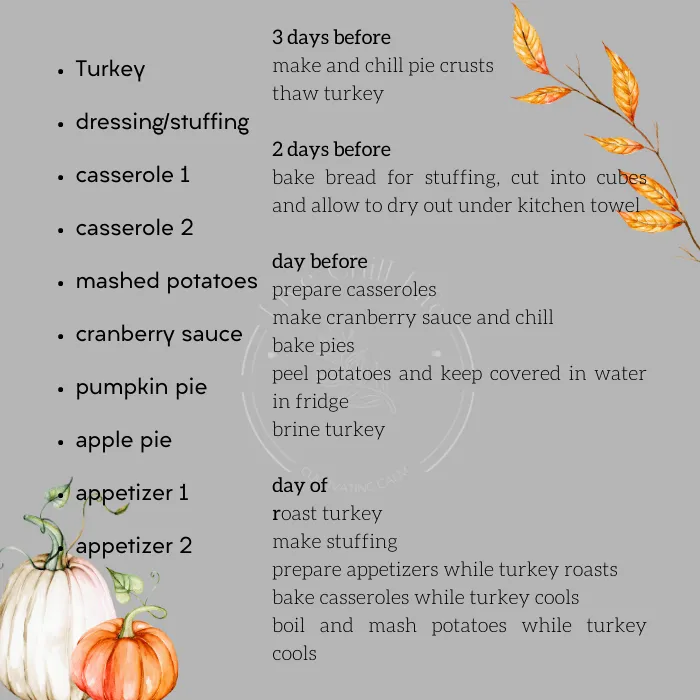 Useful kitchen tools for meal prep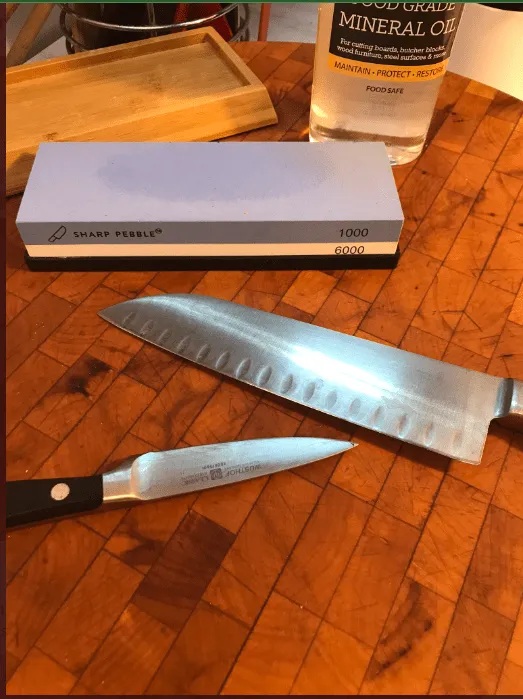 Sharp knives. Make sure your kitchen knives are in good shape for all the chopping, carving and slicing you will be doing to reduce risk of injury and it makes prep more enjoyable. I use a whetstone but if you aren't comfortable with learning to use one there are draw through styles that do an okay job. A knife rod/steel is a not a sharpener but they are useful in keeping the blade sharp once you get a good edge on your knives.
Latex gloves are nice to have on hand in the kitchen especially for Thanksgiving. There are MANY reasons for this. Lots of people don't like to handle raw poultry and wearing gloves allows you to manhandle your bird, stuff it if you choose, rub butter under the skin if you like that technique, handle messy things like beets. If your skin gets chapped from a lot of washing wearing gloves will help reduce how much handwashing you have to do. Just take care not to be cross contaminating raw poultry gloves with food that won't be cooked. Make sure to get the right size for your hand. Vinyl gloves are also an option if you have latex sensitivities.
Neatsheets disposable apron/napkins are great to keep you and your guests from getting messy food on their holiday best. They have two adhesive tabs that stick to your clothing and protect you from gravy, wine, cranberry sauce and some of those delicious holiday appetizer dips.
Extra containers for leftovers. If you are sending leftovers home, check that you have things available to make it easy. Gladware, foil, chinet (or other strong disposable plates) that you don't have to worry need returning to you. Have room in your fridge and freezer for your own leftovers.
Clean your oven a week before. A clean oven conducts heat better (this is very important in timing your turkey cook time) , prevents fires (your oven is going to get a workout from this meal!) and prevents smoke.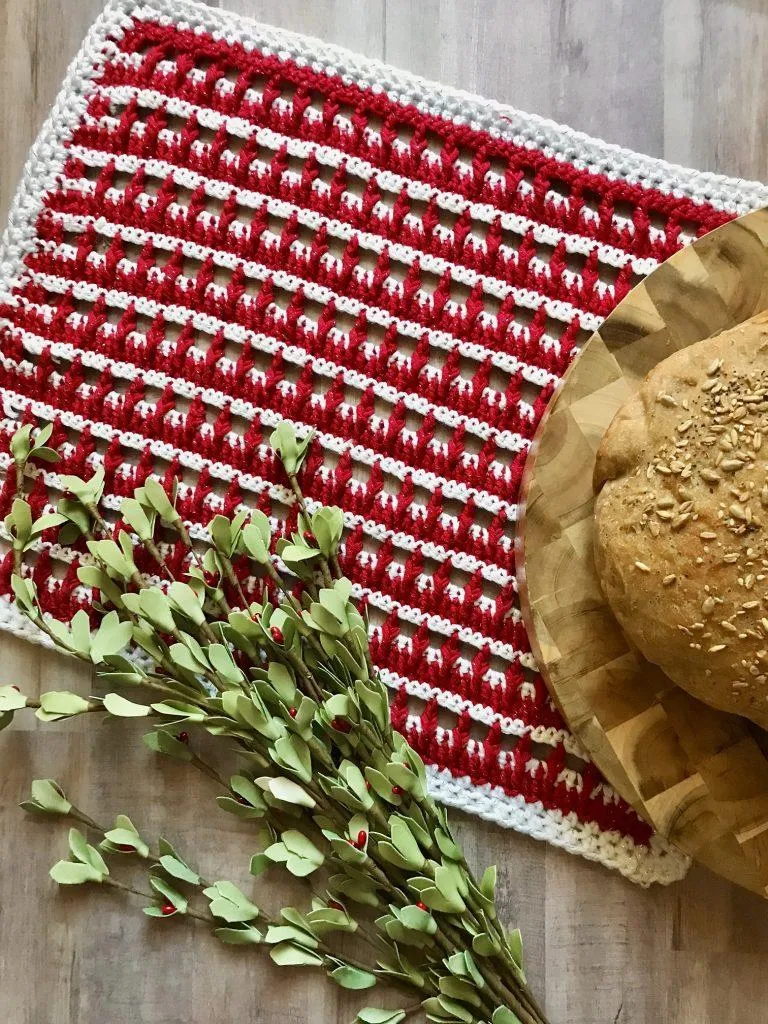 Next I will talk about the day of in part two.